Last night I went to see The Skeleton Twins starring Kristen Wiig and Bill Hader... two SNL alums I like very much. I like them so much, in fact, that I actually went to see this movie it in a theater. Which I almost never do any more. The theater experience is absolute shit now-a-days because people are awful.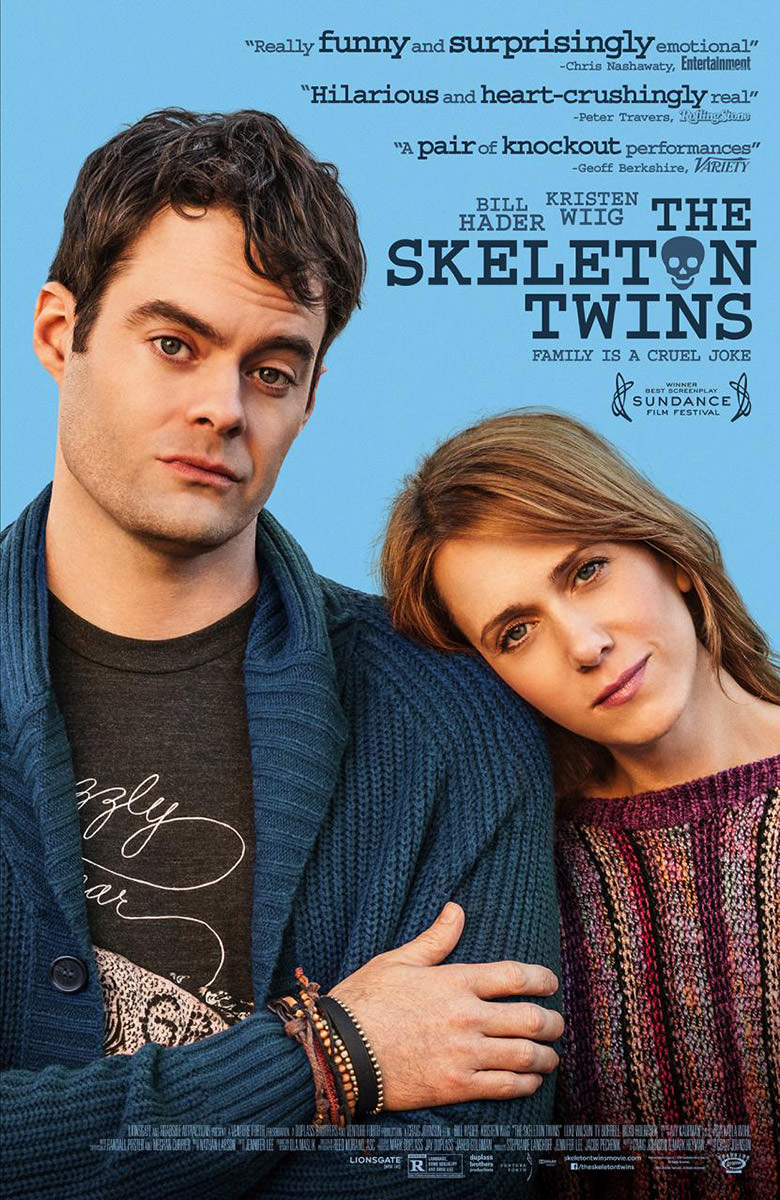 I wanted to see the movie ever since I saw the trailer...
It's hard not to see a movie that features the song Secret by OMD, which fits perfectly into the film...
As did the Starship song Nothing's Gonna Stop Us Now, which was actually written for a different film entirely...

I'm just going to get this out of the way... The Skeleton Twins is a slow film. It's a slice of life drama that takes forever to go nowhere, but the journey is so well crafted that it doesn't really matter.
Maggie and Milo are twin siblings who haven't spoken in ten years because an incident in their past tore them apart. But when they both (unsuccessfully) attempt suicide on the same day at opposite sides of the country, they come back together to she if healing their relationship can heal themselves.
And that's pretty much all there is to it.
This is a dark comedy with some truly funny moments... but I don't know that I'd classify it as a "funny" film. Even so, I liked it quite a lot. Definitely worth a rental on video.