The biggest difference between the Ruckomechi camp I was at previously and the Davison's camp I'm at now is the size. The concession granted by Hwange National Park here is massive. And it kind of has to be, because the animals are much more spread out. At Ruckomechi, you were just five minutes away from all kinds of animals, and would routinely see bunches of animals quite near to each other. At Davison's, you can dive for 30 minutes or more and not see a thing.
But when you do...
Ooh. I'm getting ahead of myself here.
After breakfast a group of us headed out into the grasslands to see what we could see. At the far end of the concession, there's a grassy plain where herds of animals are usually hanging out, so off we went.
Along the way I saw my first jackal, which is an animal I love...
This black-backed jackal, which, according to Wikipedia is "the most lightly built jackal and is considered to be the oldest living member of the genus Canis. It is the most aggressive of the jackals, being known to attack animal prey many times its own weight, and it has more quarrelsome intrapack relationships." Jackals are fascinating creatures in that they form monogamous pairs. The male and female will mark out a territory where they'll live, hunt, and raise pups together. Once the pups are old enough, they'll head out to find their mates and establish their own territory.
Thirty minutes after our jackal sighting, we arrived at the plains... which were pretty much empty. There were small herds of animals way, way off in the distance that I could kinda spot at maximum zoom, but that was it...
A bit disappointing, so we turned into the forrest where we had a little better luck...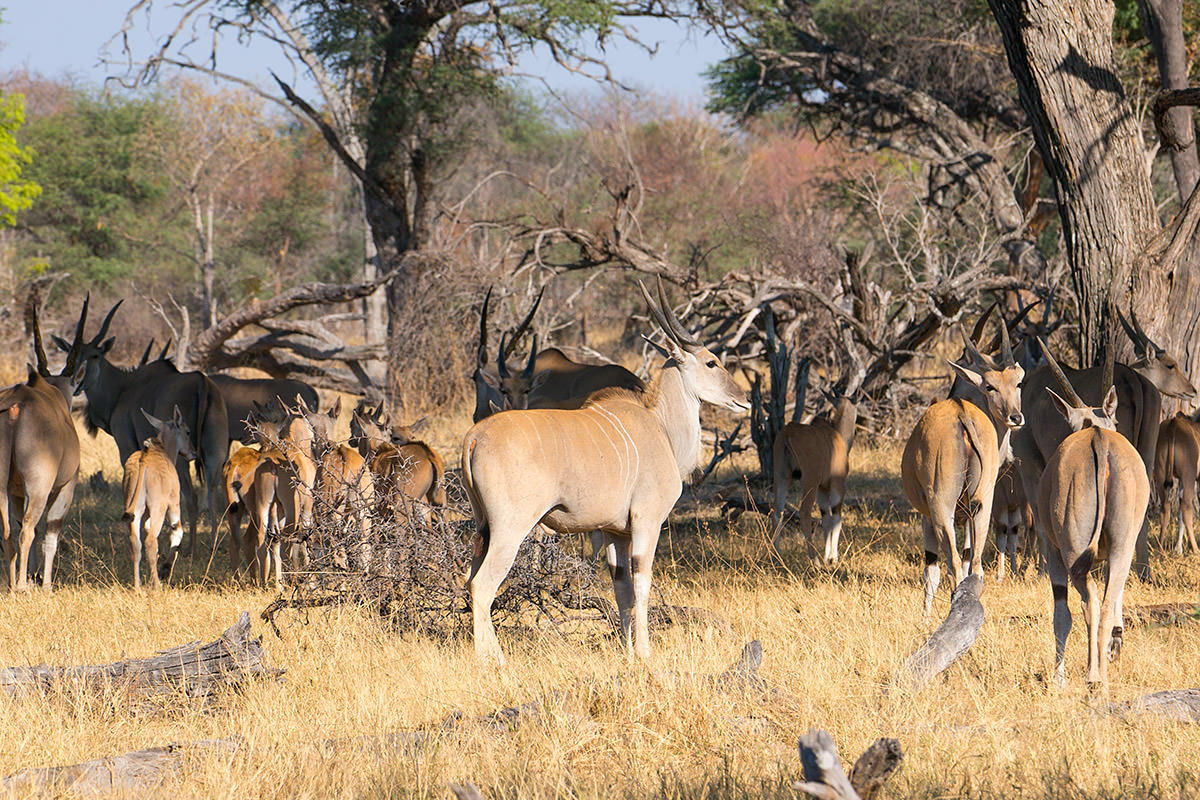 And then... just as I was accepting that we wouldn't be seeing any lions today, vultures were spotted circling low nearby. As we headed in their direction, we started noticing that all the trees were filled with vultures. Dozens and dozens of them...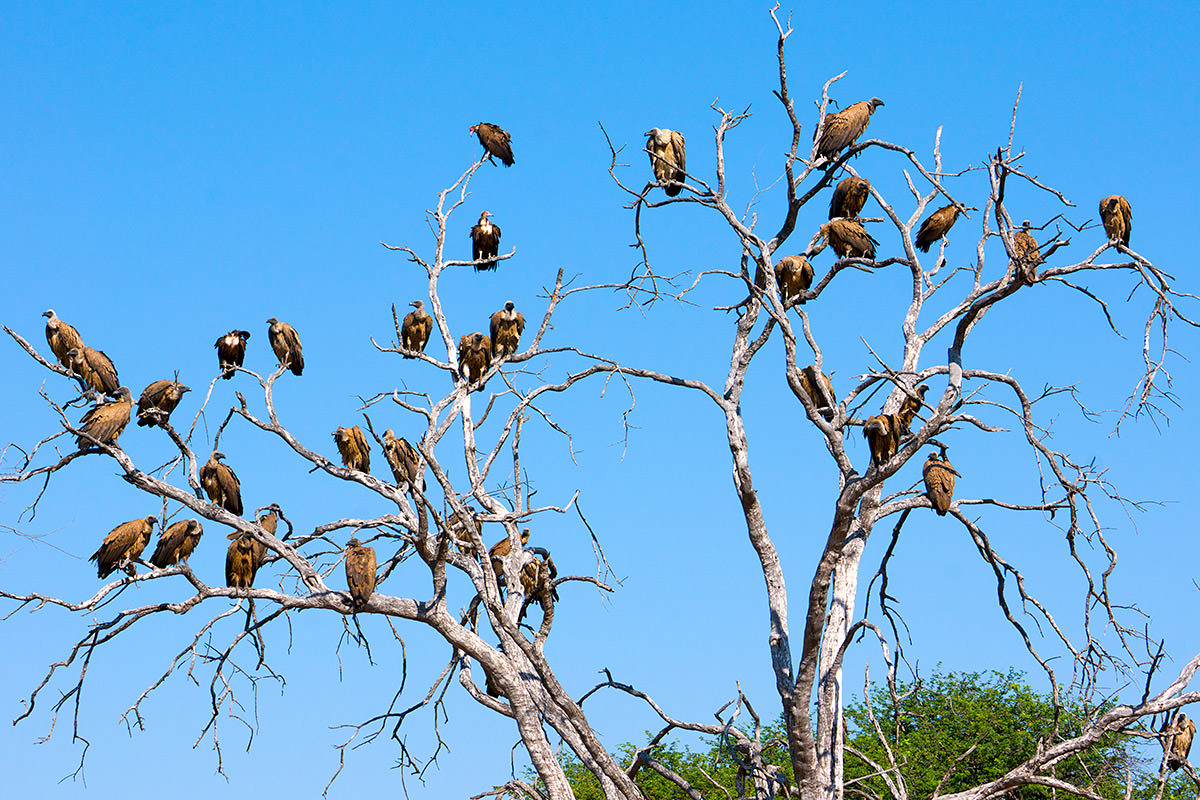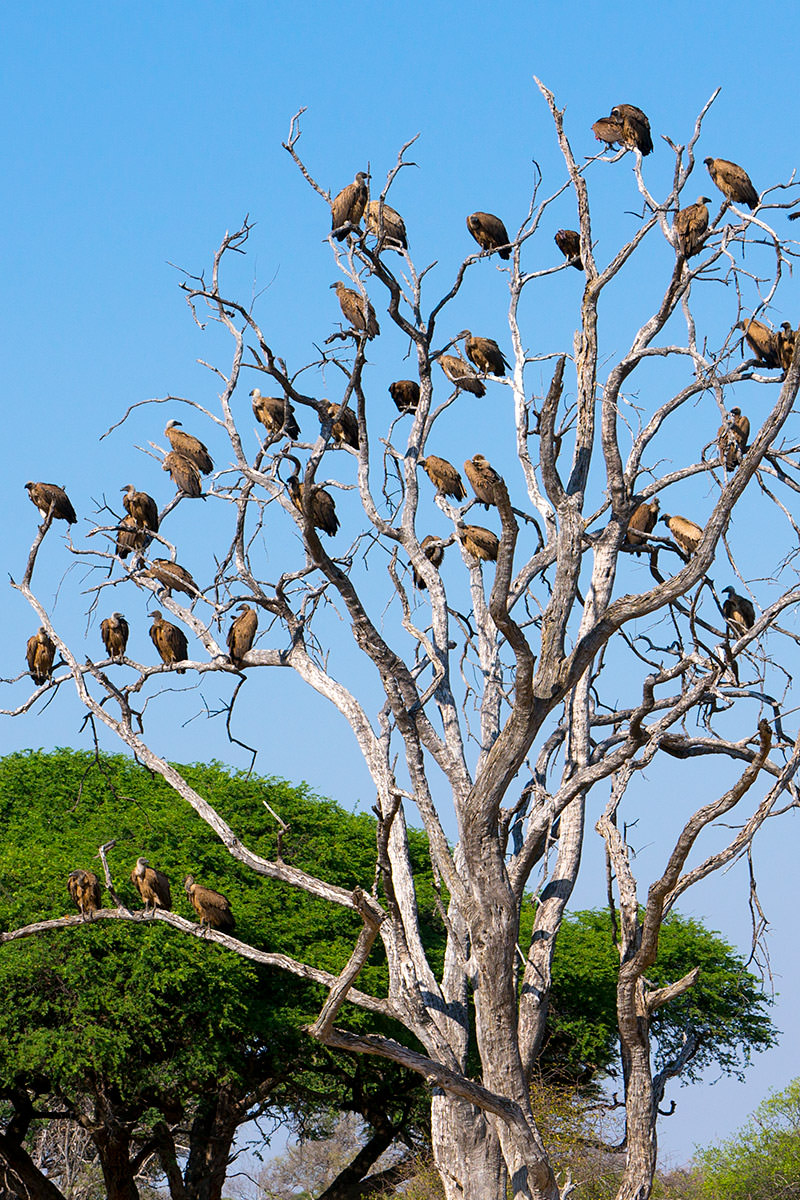 And then, sure enough, a downed water buffalo was spotted. The vultures were already there in full force, which meant the predator(s) which killed it were long gone...
After a bit of searching, bingo, three lions were found nearby, chillin in the shade after their lunch...
When I zoomed in, I noticed their faces were stained pink and flies were piled on... apparently attracted to the blood...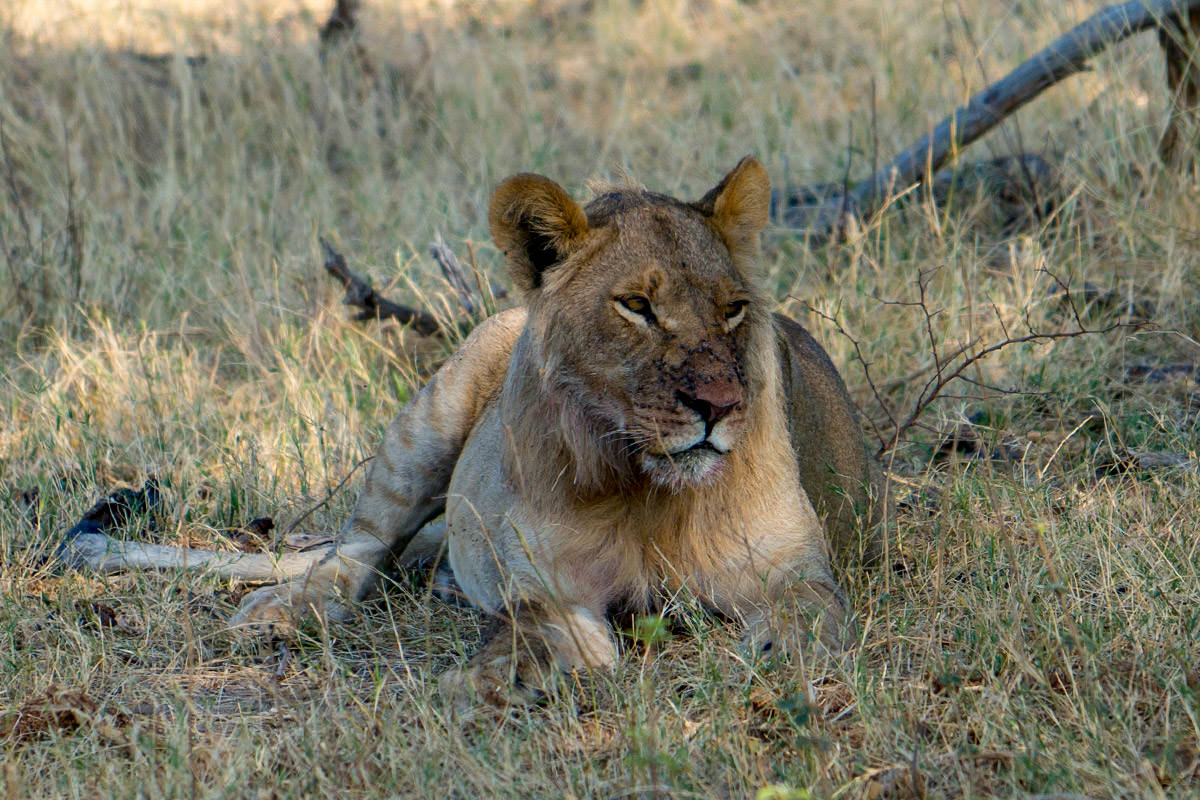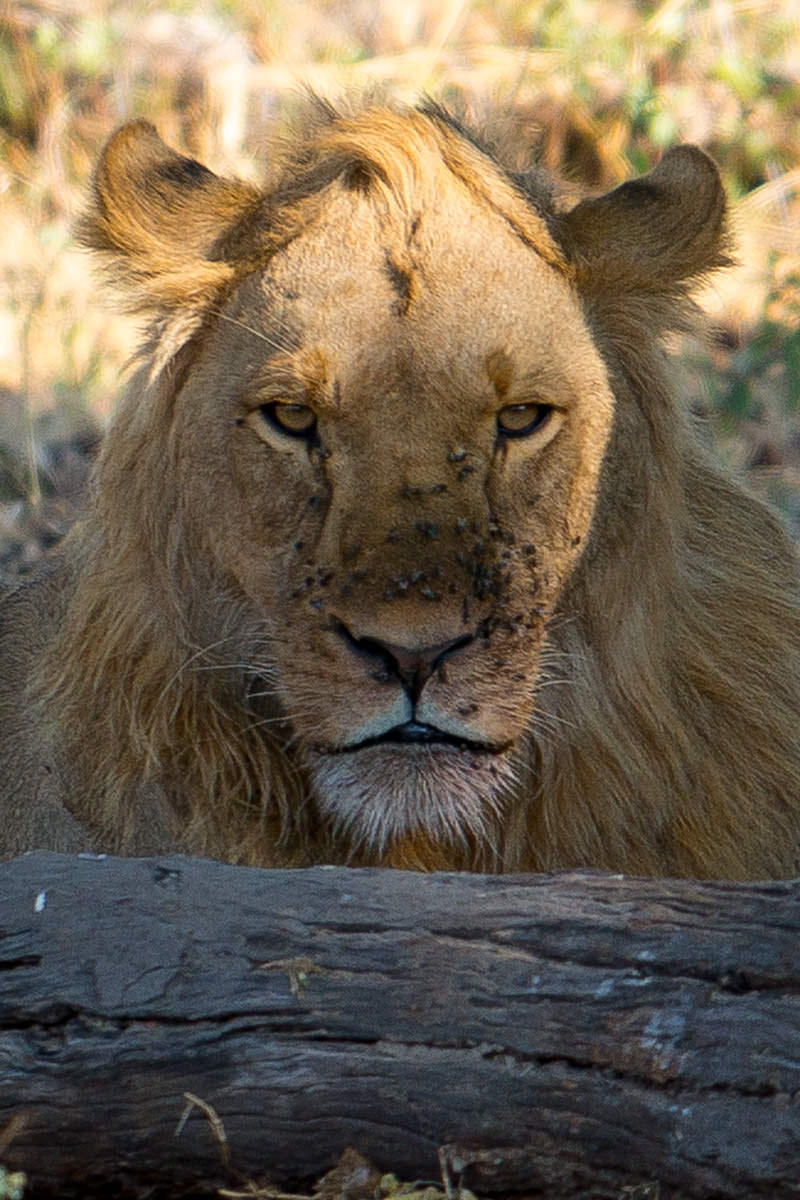 After that bit of excitement, it was time to head back to camp for lunch and an afternoon siesta. Not far from the lions was a lone buffalo, probably looking for his missing friend...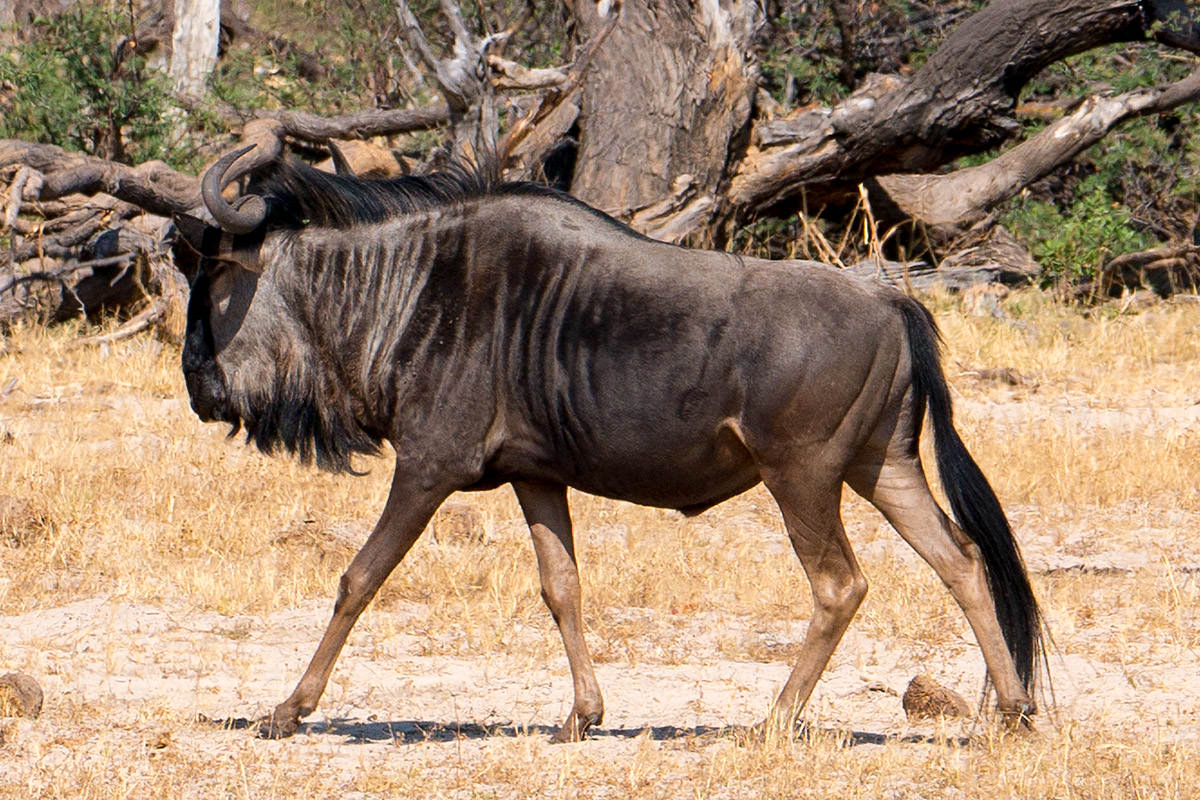 I also got to see my first giraffes since arriving in Africa...
As they age, giraffes lose their color. Our guide mentioned that this giraffe must be getting quite old because its sides are nearly white...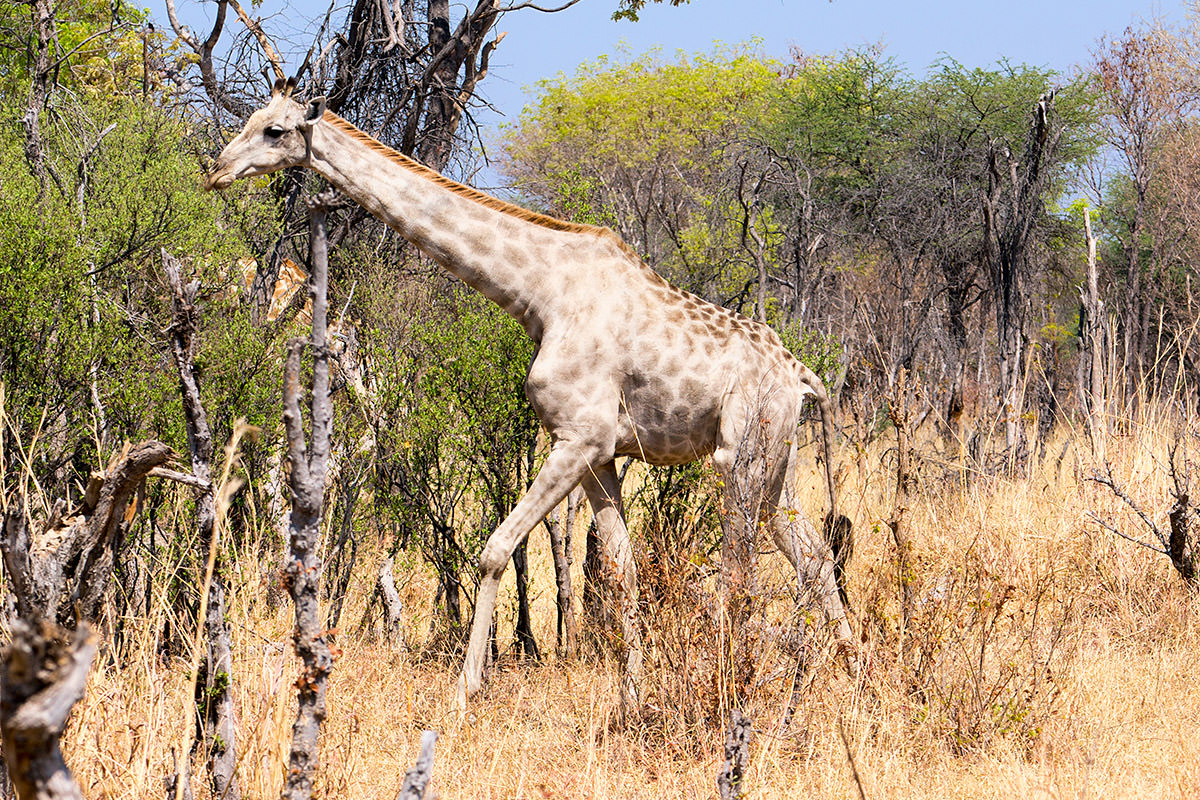 And then it was time for my favorite shot I got of the day...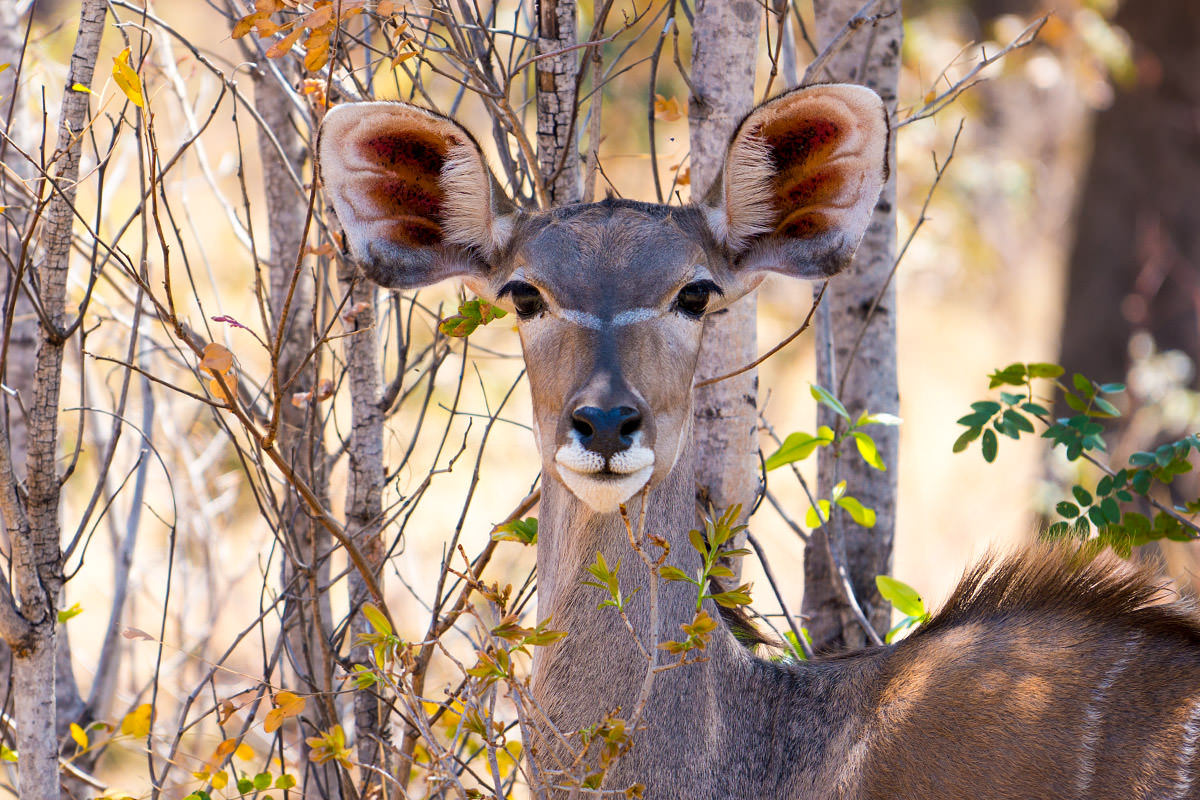 Isn't she amazing?
Back through the plains...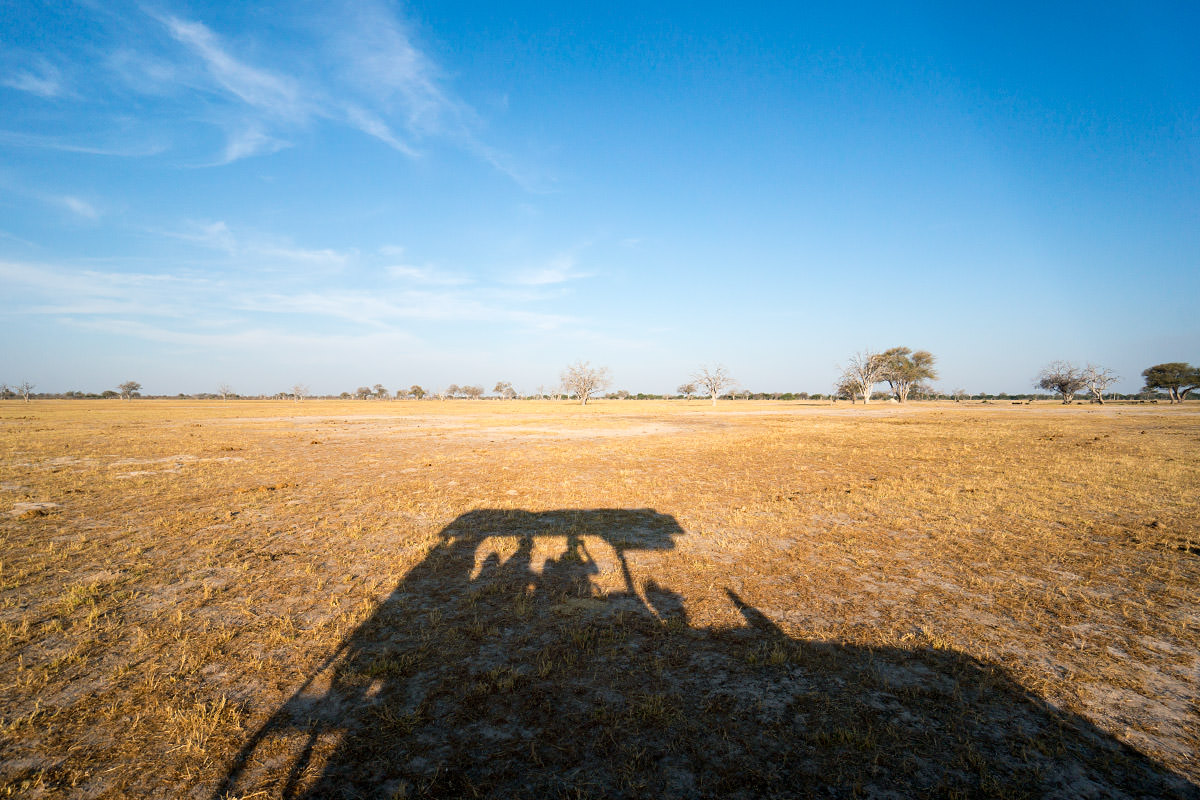 Testing the limits of my telephoto lens with this beautiful green bird here. I was running out of space on my memory card, and ended up shooting the last twenty shots of the drive in JPEG. This would have been a much cleaner image when cropped at 100% if I had gone RAW, but oh well...
After a nice long shower followed by a restless nap amidst the screeching baboons outside my door, it was time for the evening game drive...
Like Ruckomechi, Davison's also features a "Loo with a View" that I had to check out...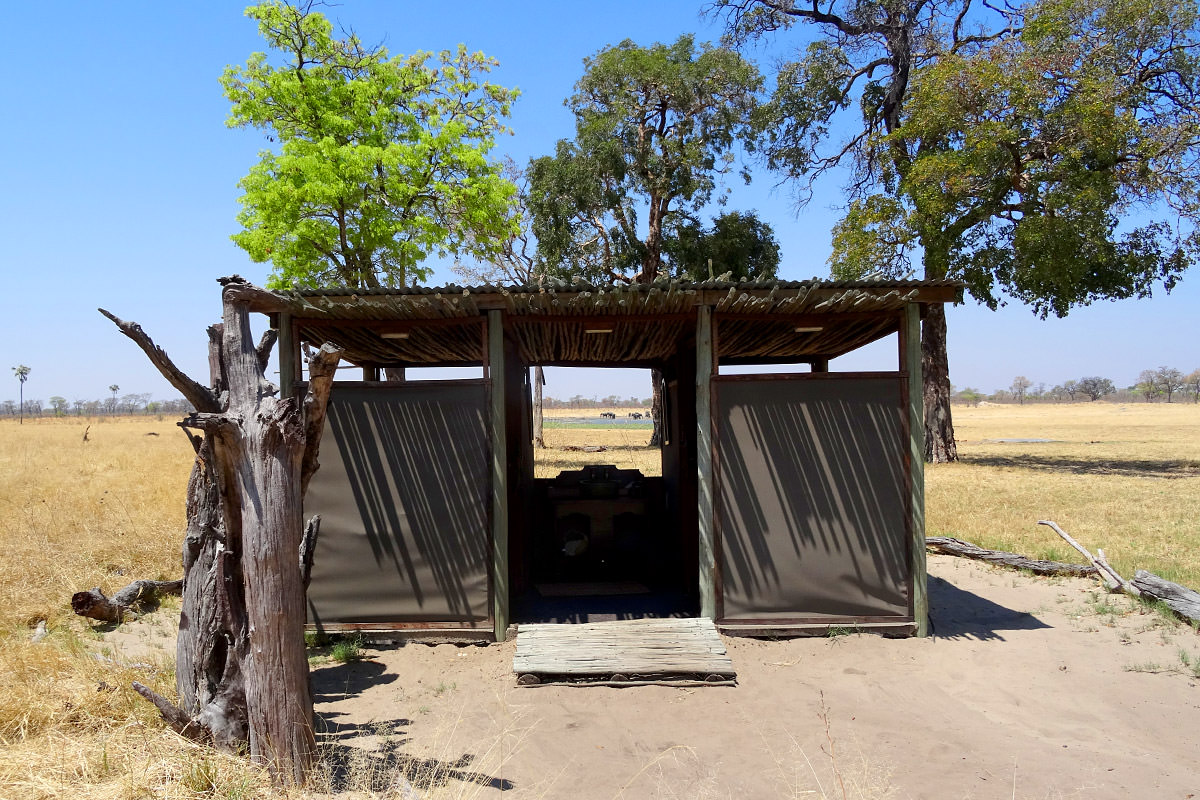 There were some guests that didn't get to see the lions, so I was asked if I minded heading back to the spot we found them this morning. Naturally, I didn't mind at all, so off we went.
The lions had moved, but were still in the vicinity of their kill...
Game was a lot more scarce this time around, but we did get to see more jackals, zebras, giraffes, and some warthogs.
Our sundowner snack was at a watering hole our guide liked, providing one of the most amazing sunsets I've seen yet...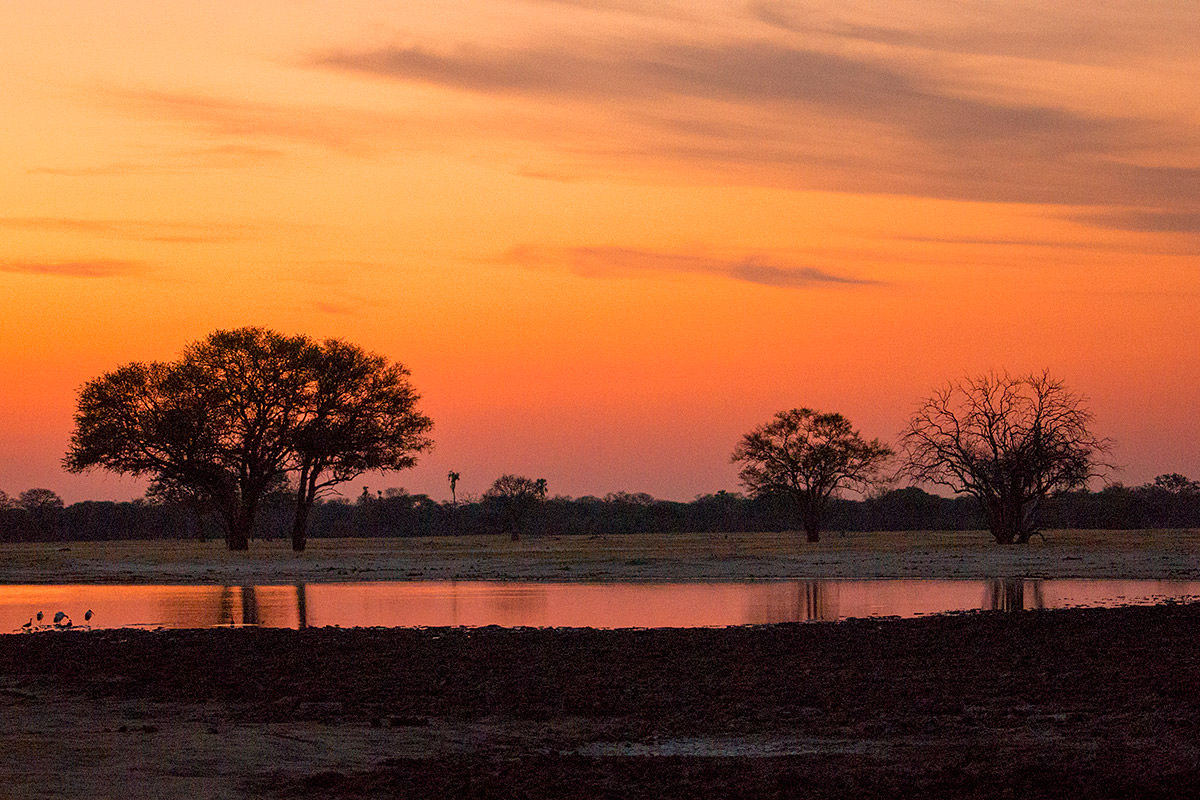 That's right out of my Sony A7s when set to "sunset" scene mode! Beautiful, isn't it?
Once the sun had disappeared, it was time to head back to camp. just like the previous night's drive, we ran across some lions... this time with cubs!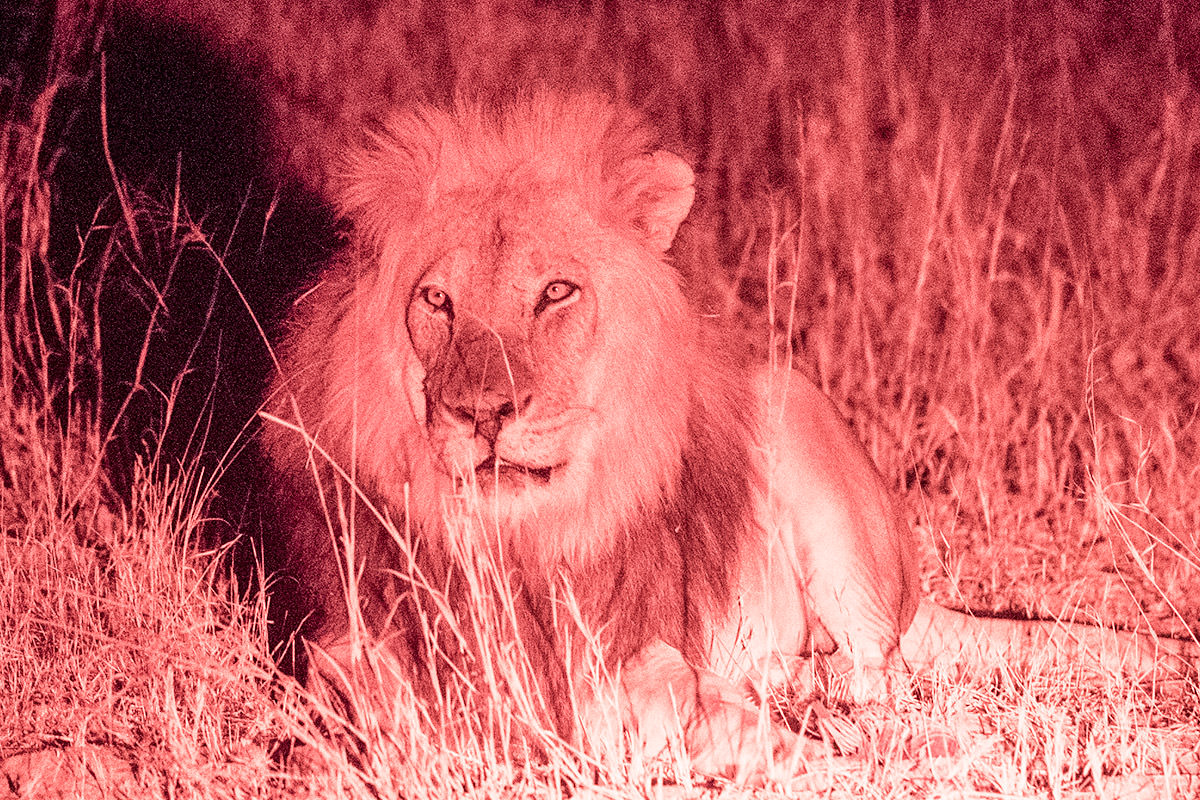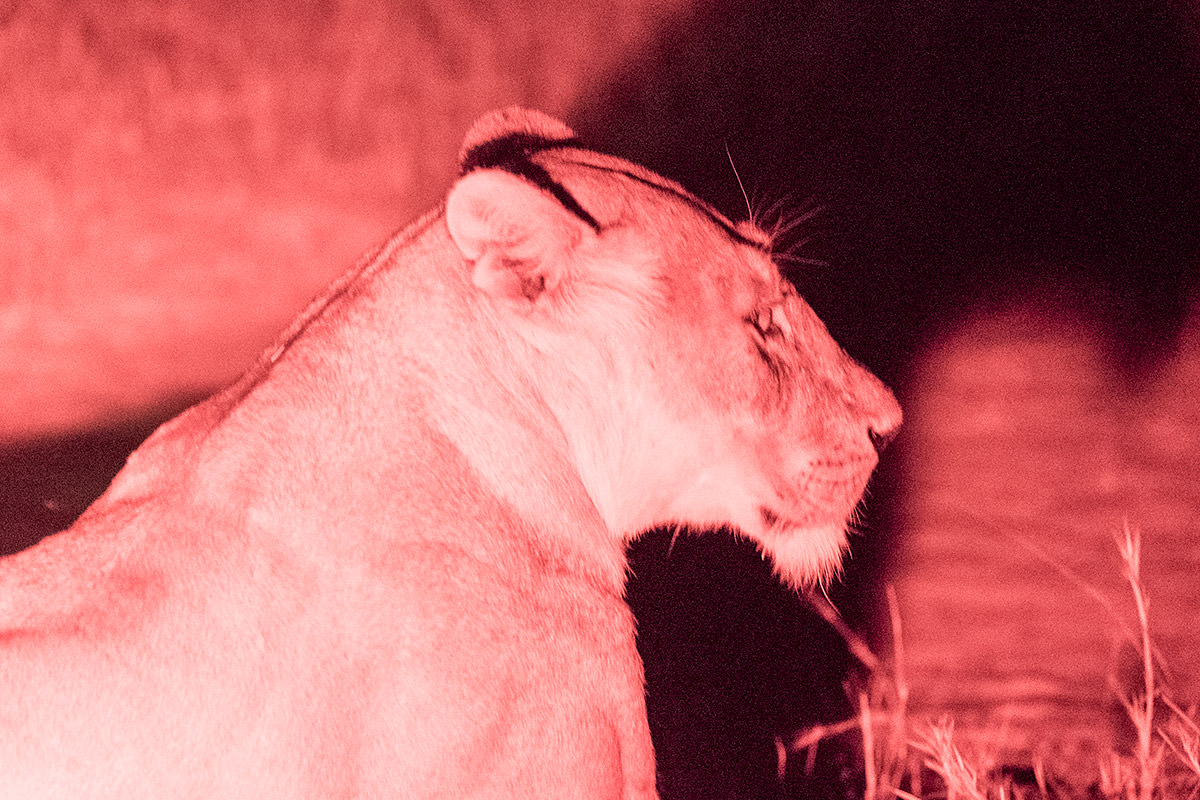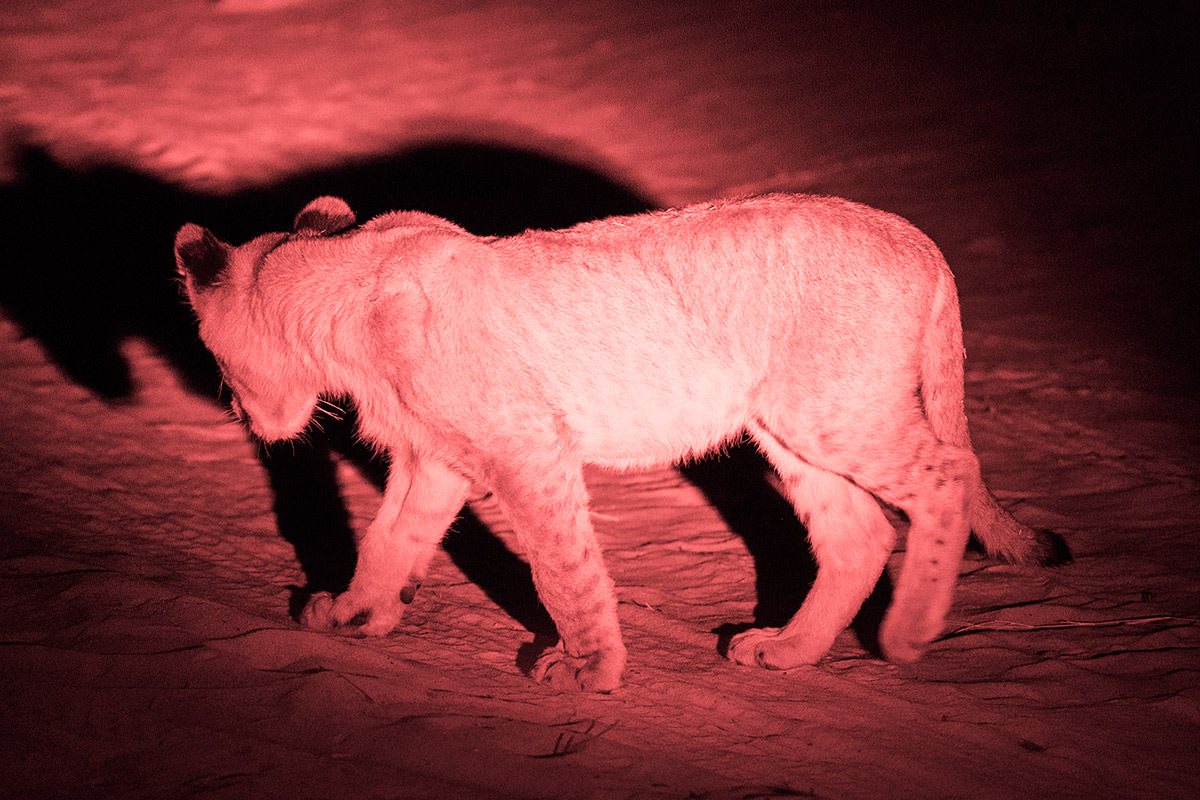 Not a bad way to end the day.
Not bad at all.