Last night's happy encounter with lion cubs had me really, really, wanting to see them in daylight. I was prepared to do some heavy begging for our guide to track them down, but it wasn't necessary. He was on the case, heading out towards their last known location. Which happened to be the railroad tracks.
This being my last day of safari, I was hoping that my record of seeing lions every day would not be broken. Yes, I know that some people make it to Africa and see no lions in the wild at all... so this sounds a bit greedy... but I just don't care. Getting to see lion cubs in the wild is something worth being greedy for.
So there we were, bombing along a road so bumpy that I thought my teeth would fall out... when our guide slams on the brakes, skidding to a stop. Everybody in the jeep was trying to figure out if there was a warthog in the road or something, but that wasn't it at all...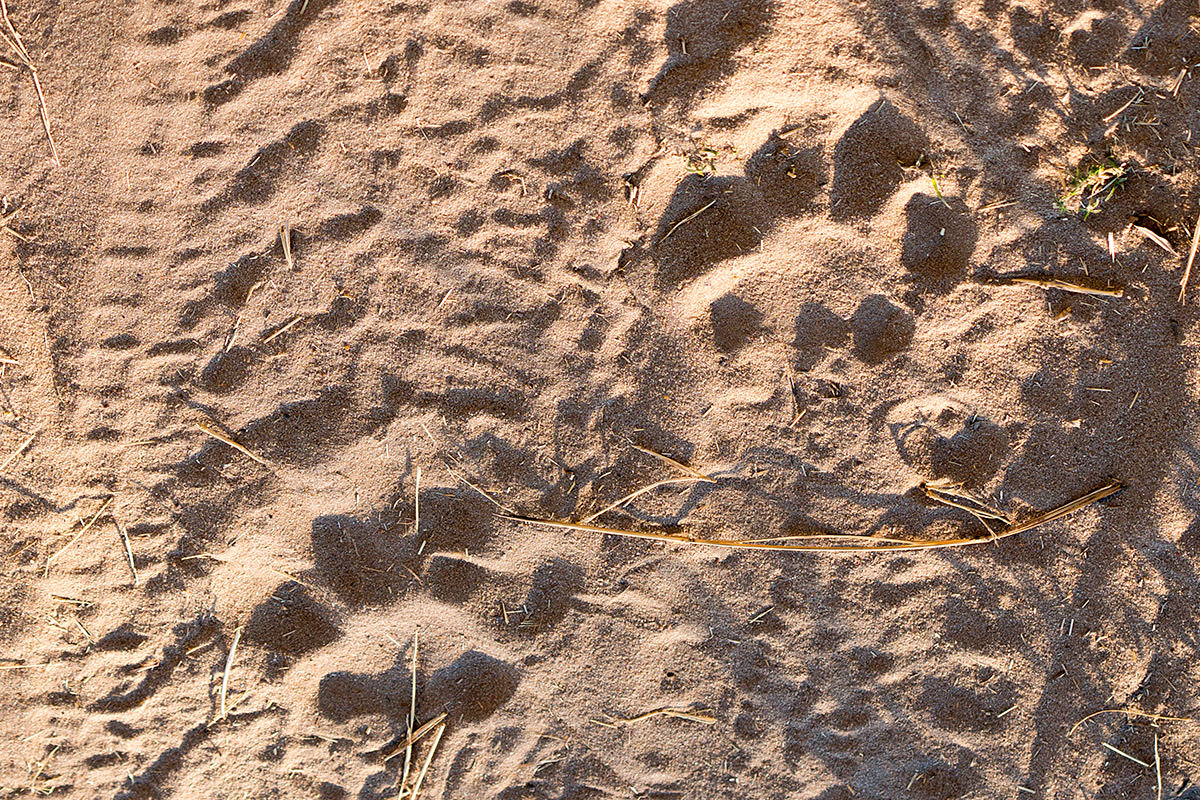 Lion tracks!
And we were off.
It didn't take long.
The lions like high ground so they can better spot their prey. Since the railroad tracks are built up above the grasslands, they like to hang out there a lot...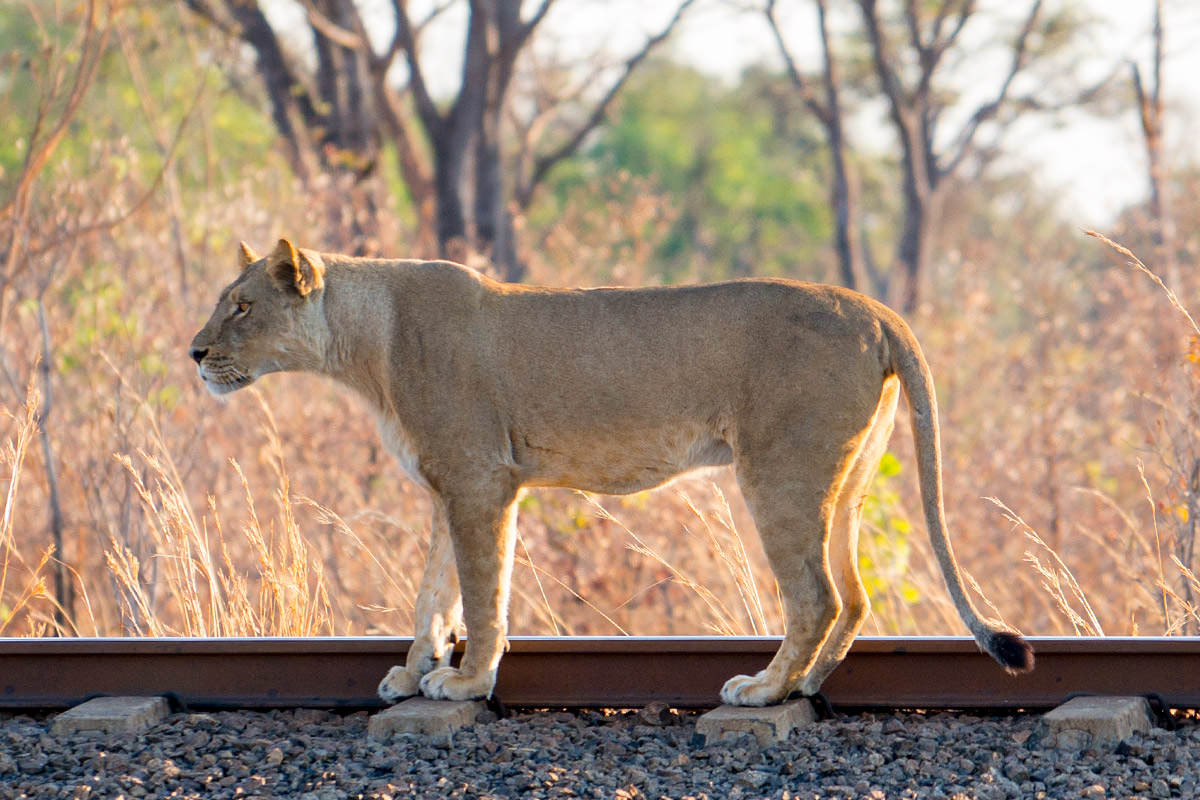 The lioness was very clever, walking from railroad tie to railroad tie (or railroad sleeper to railroad sleeper, for those of you outside the US) so she wasn't having to walk on crushed rocks...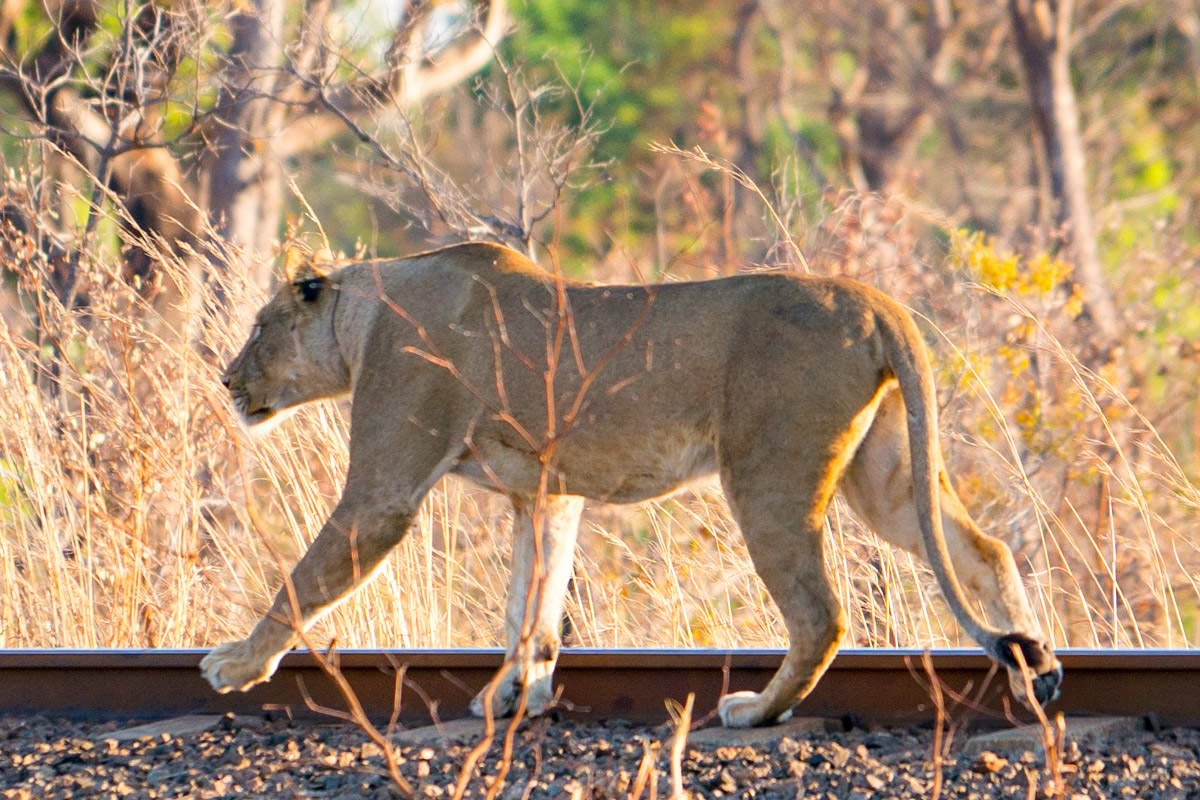 Once this lion had wandered off the tracks to investigate a tiny antelope (morning snack?), another lioness took her place. This one with a notched ear... and a drooling problem...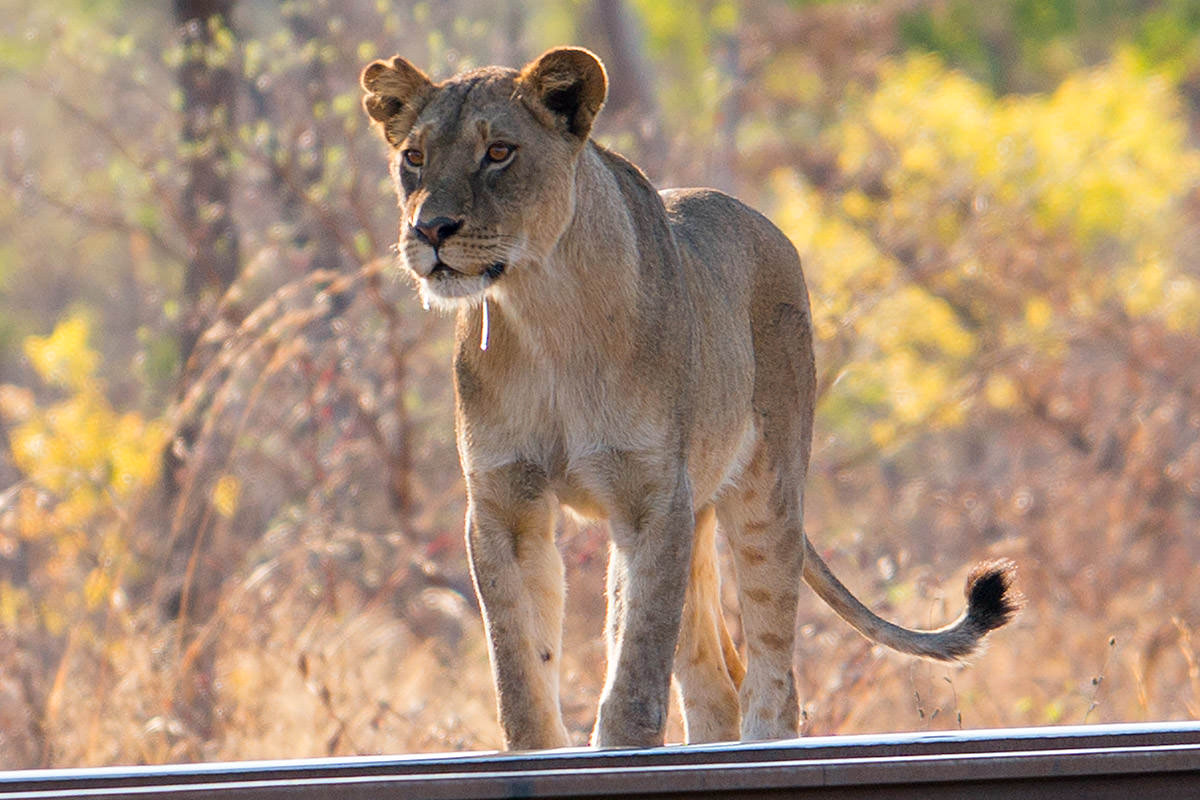 She kept looking behind her, which was curious. But then a third lioness joined them and decided to lay down on the tracks to rest...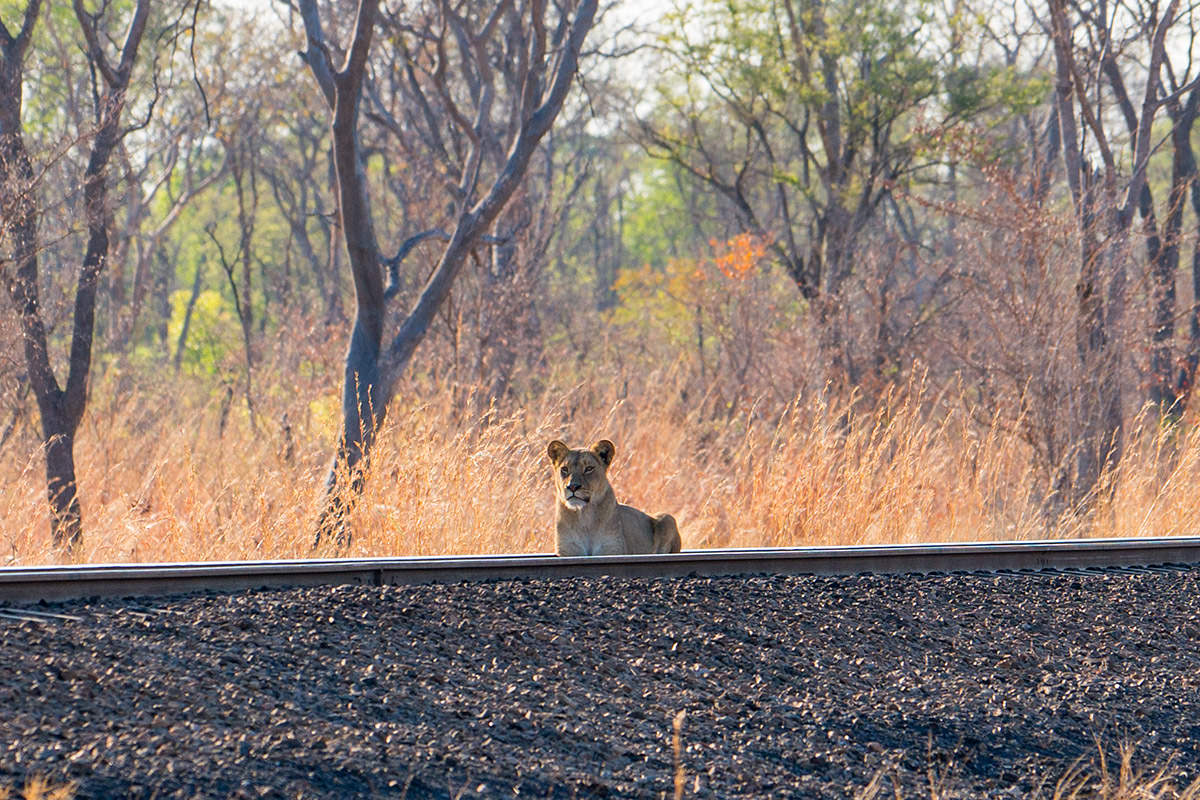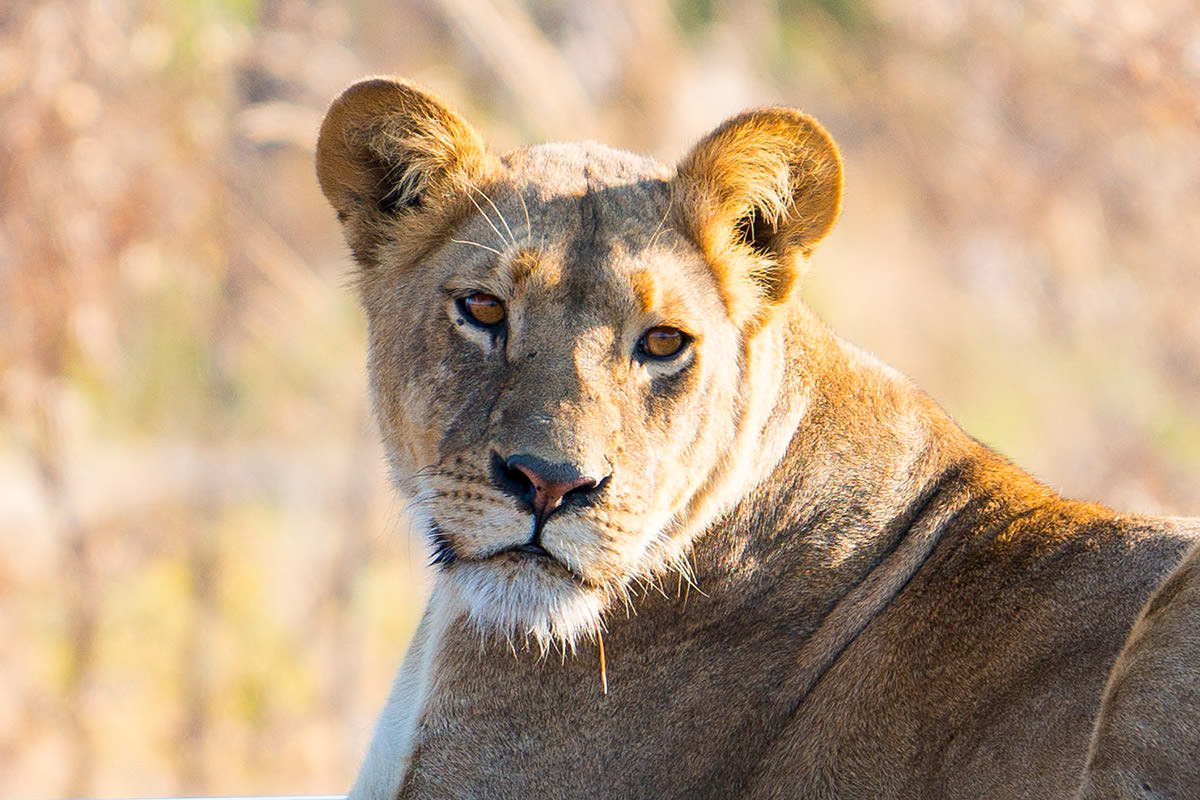 Our guide explained that the lioness with a notch in her ear must have eaten something the disagreed with her, because she climbed down off the tracks and started eating grass...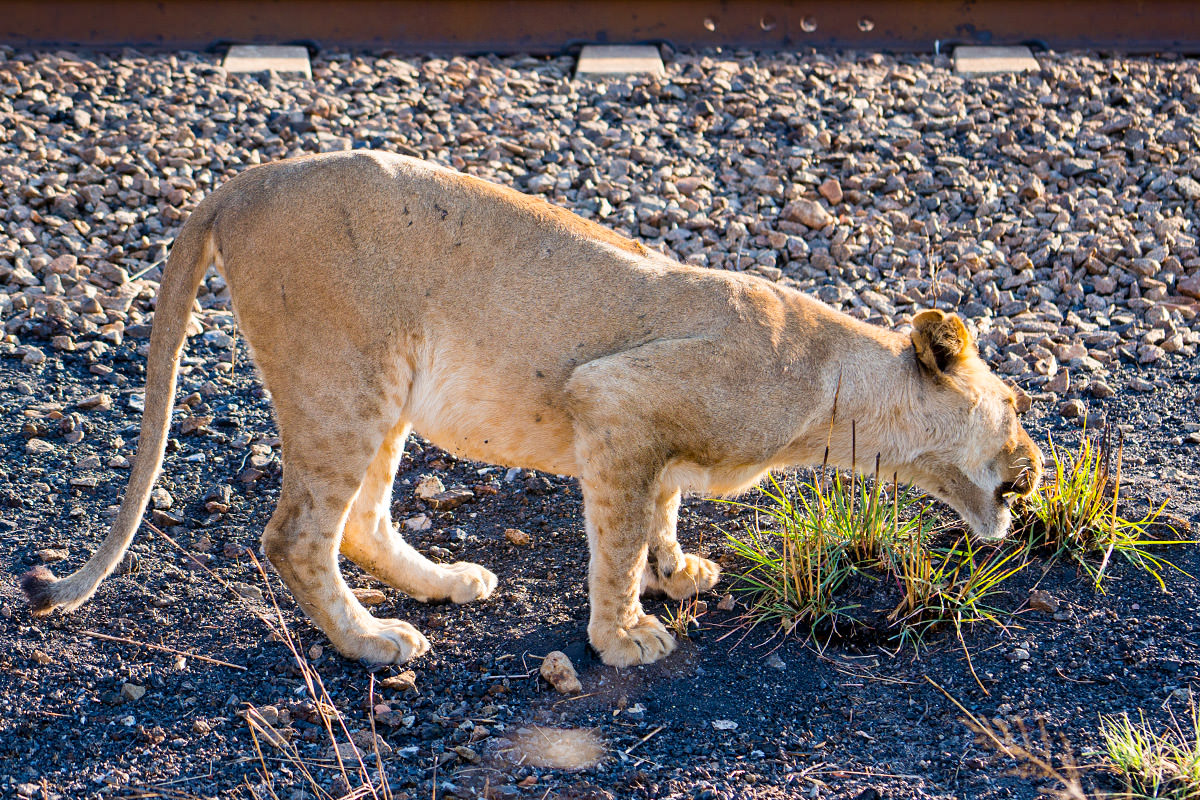 Three lions first thing in the morning? Pretty sweet!
But no cubs.
Until...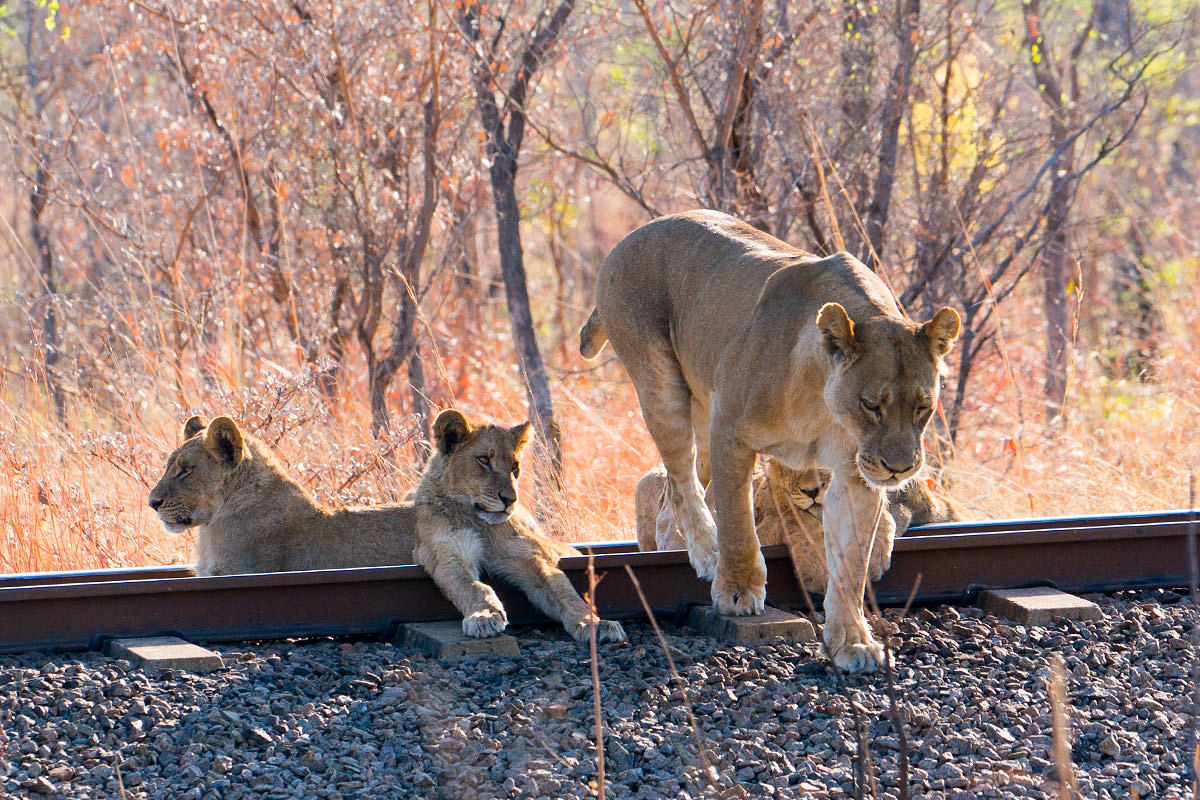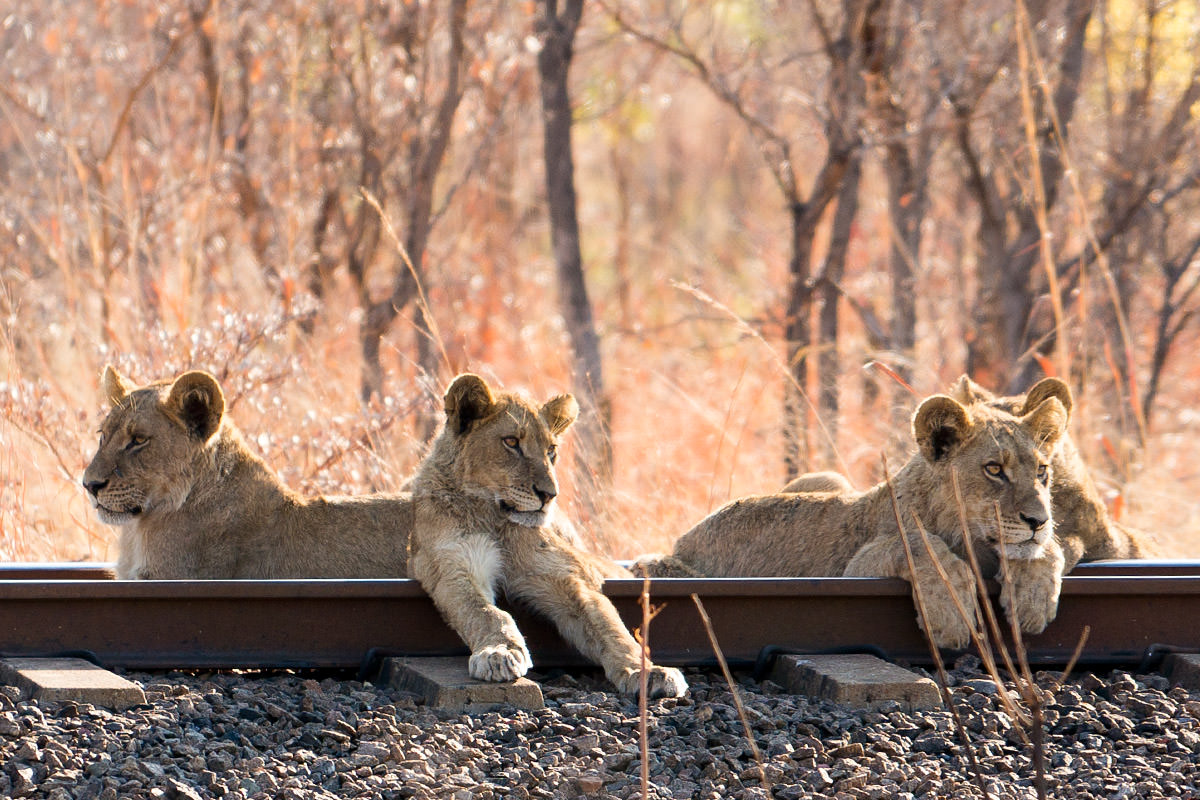 Four. Four cubs!
It was a good time for everyone laying on those warm metal tracks until...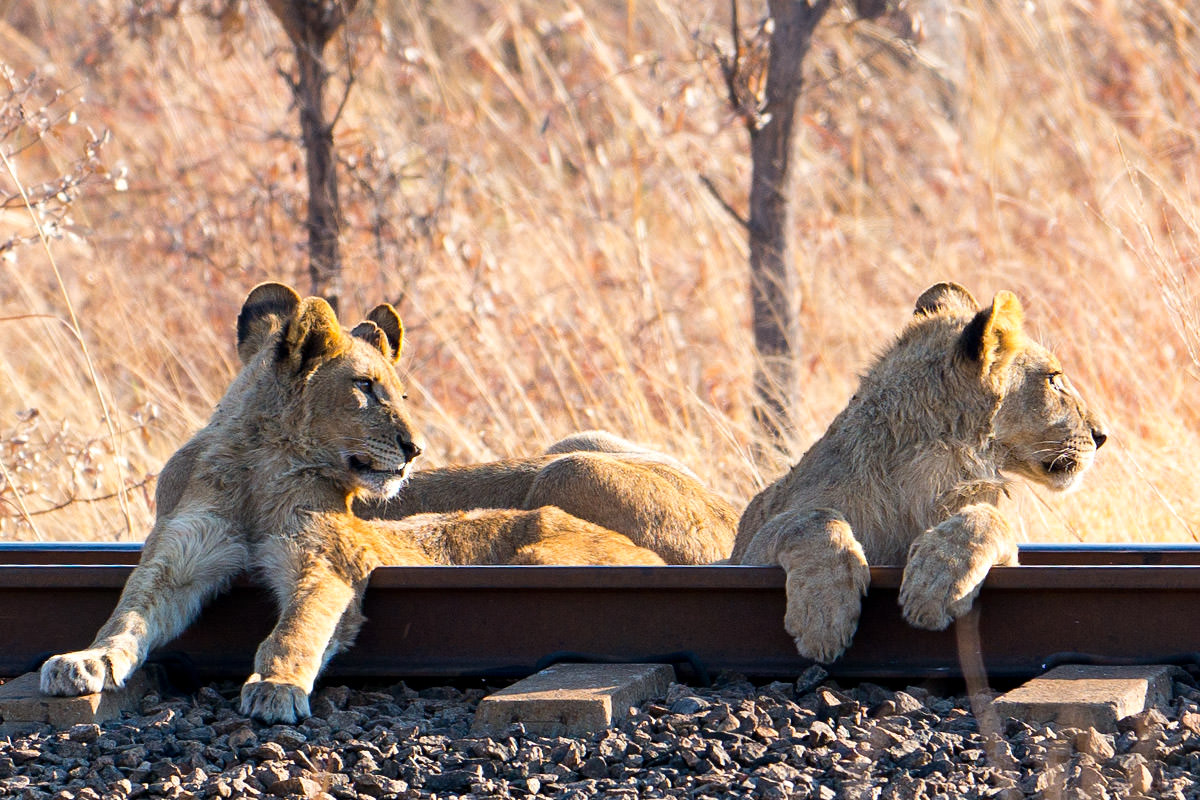 TRAAAAIIIINNNNN!
Must be time for a bath from mom...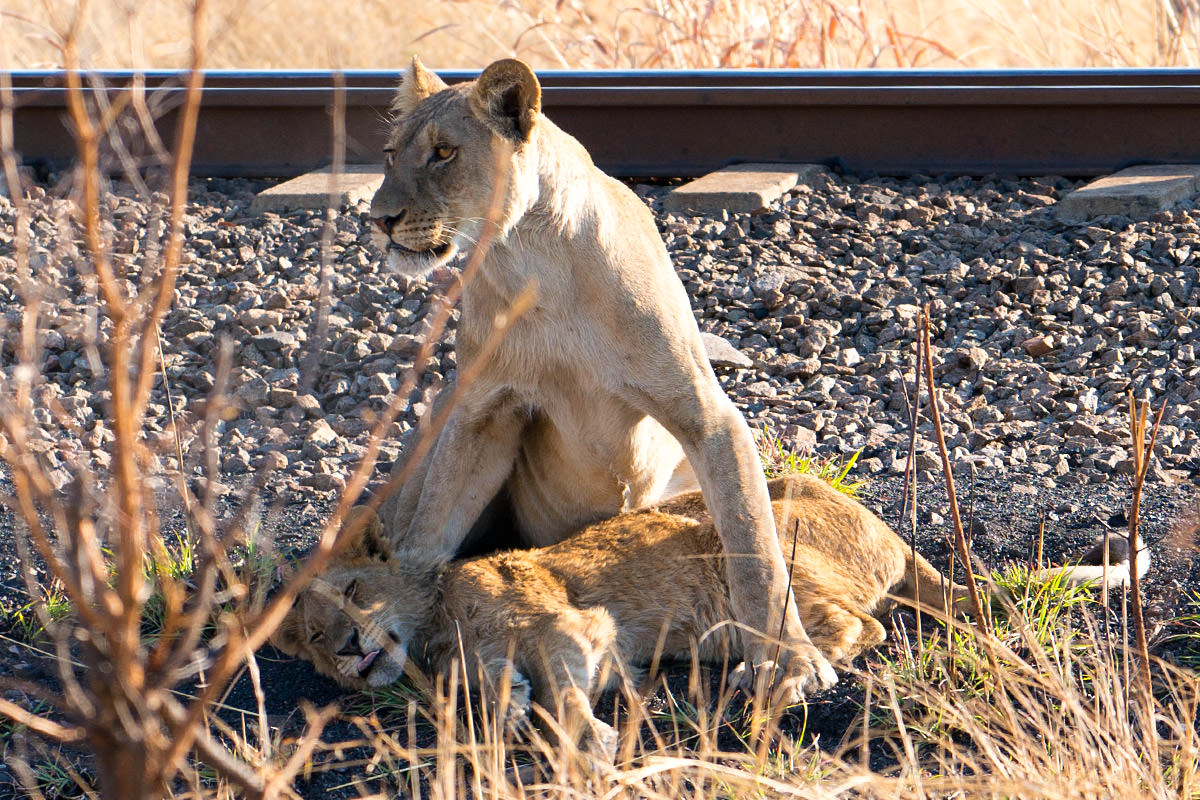 Once the train rumbled onto the scene, everybody headed out into the grasslands, disappearing like baseball players into the cornfield in Field of Dreams...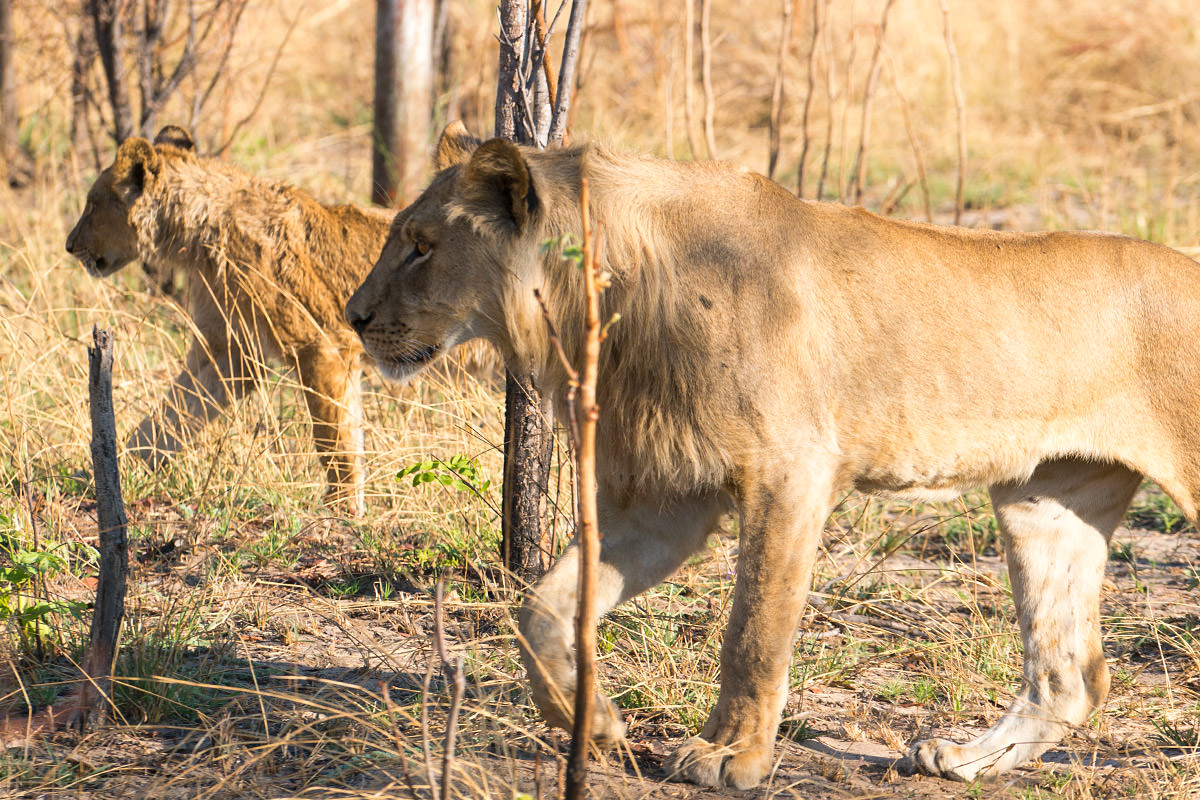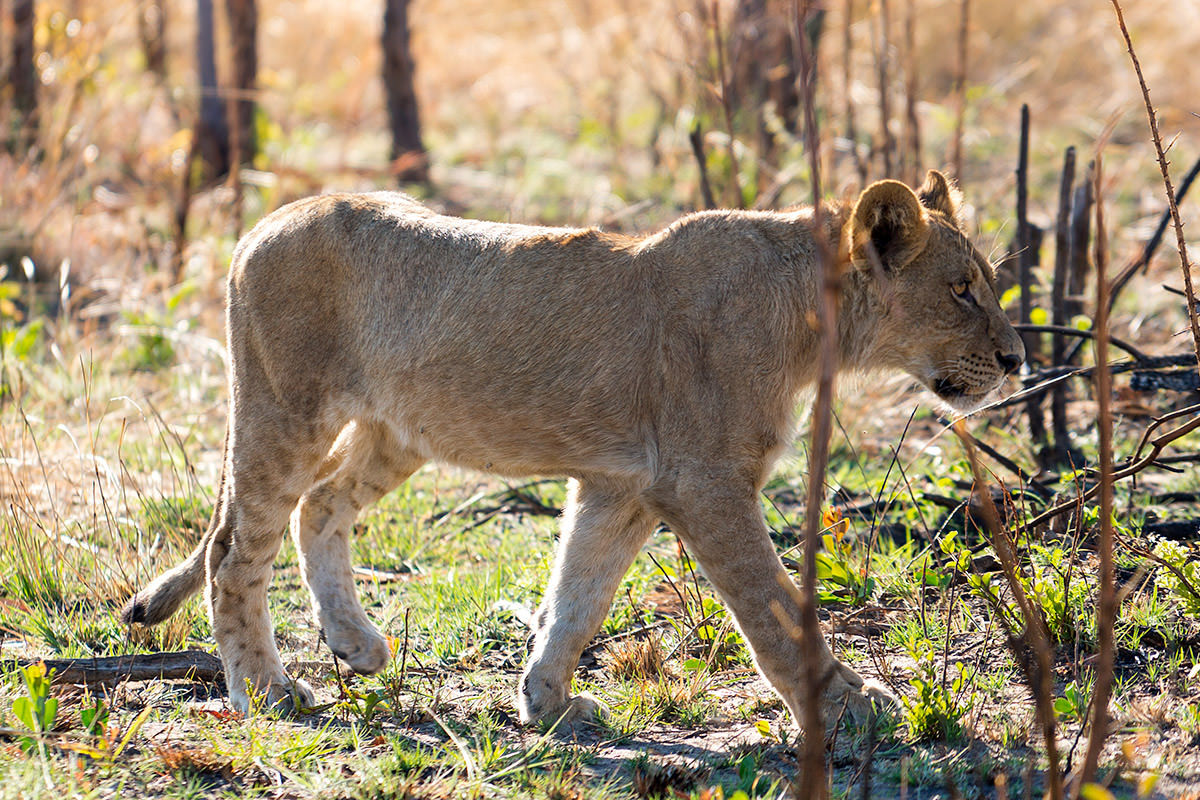 Yeah. I could pretty much go home now. This was everything I was here to see.
When the most amazing thing you've seen in Africa just happened, it's kind of hard to get your mind out of it. I hate to admit it, but all I was hearing was blah blah blah... monkey in a tree...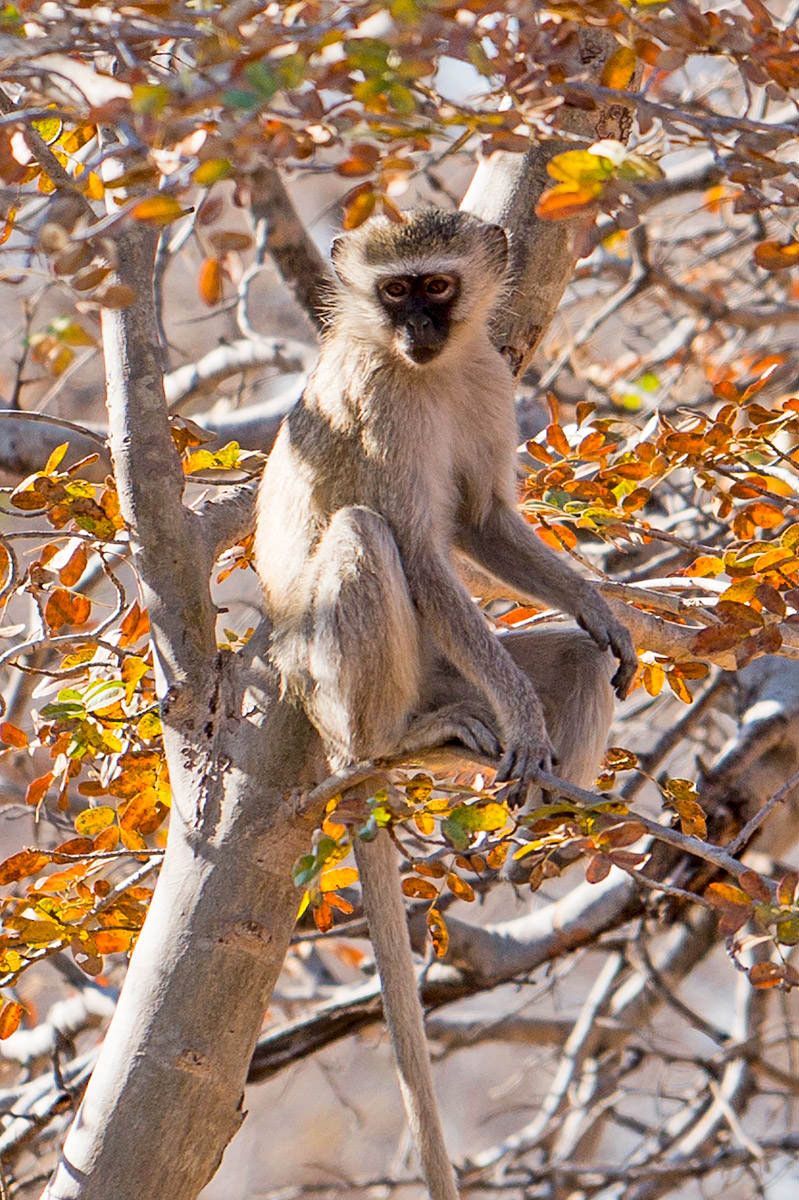 Blah blah blah... kori bustard, Zimbabwe's largest flying bird...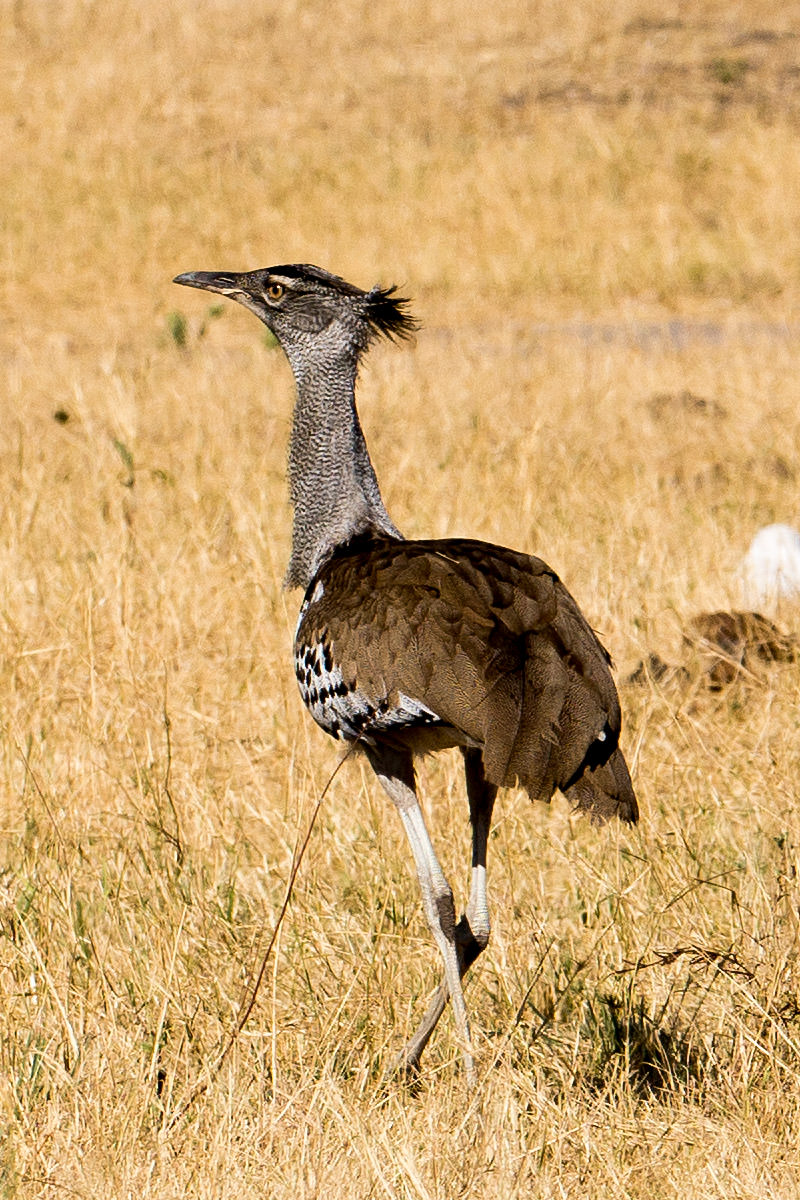 Blah blah blah... zebras with little birds on them...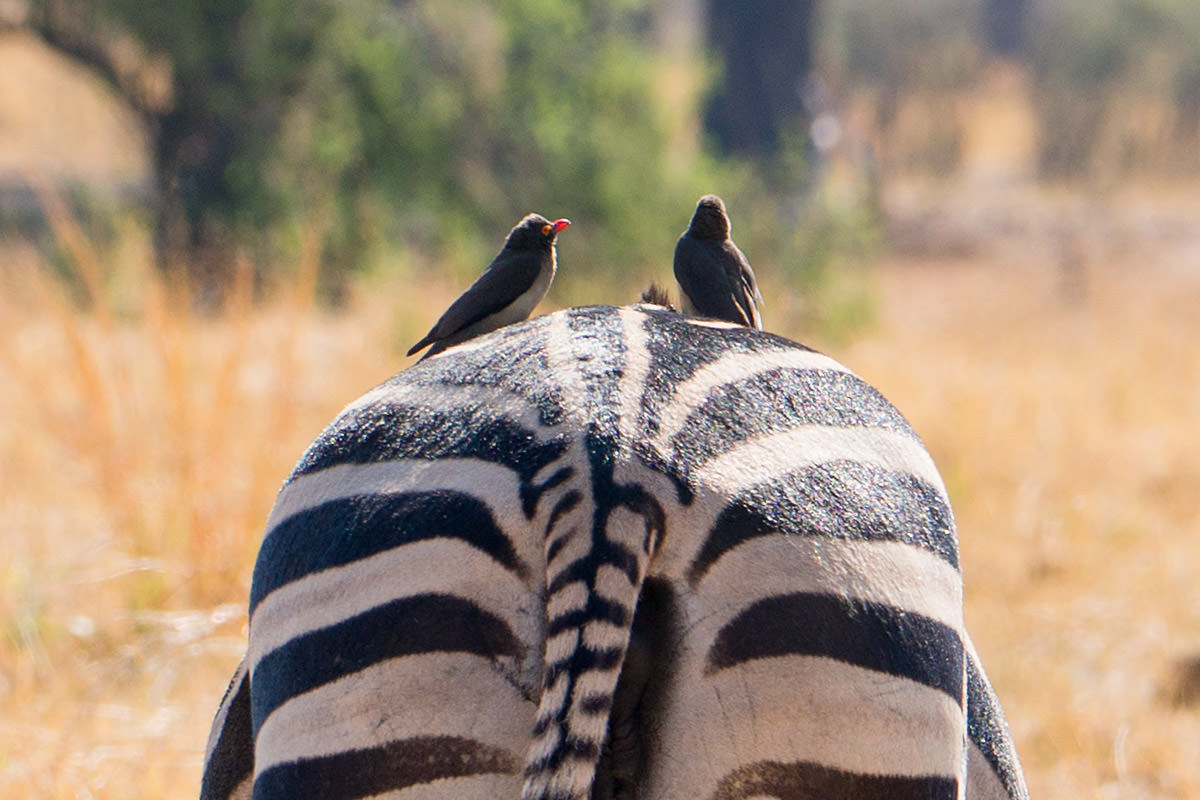 Blah blah blah... antelope...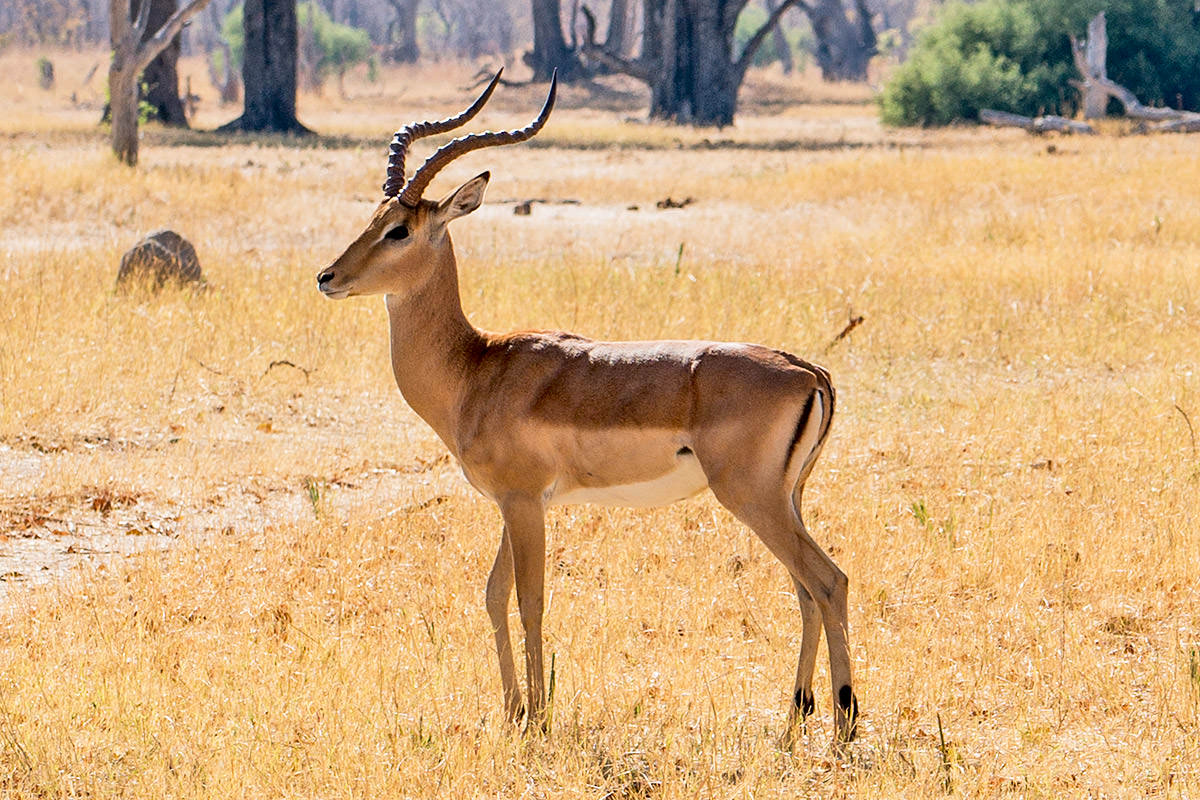 Blah blah blah... weird birds...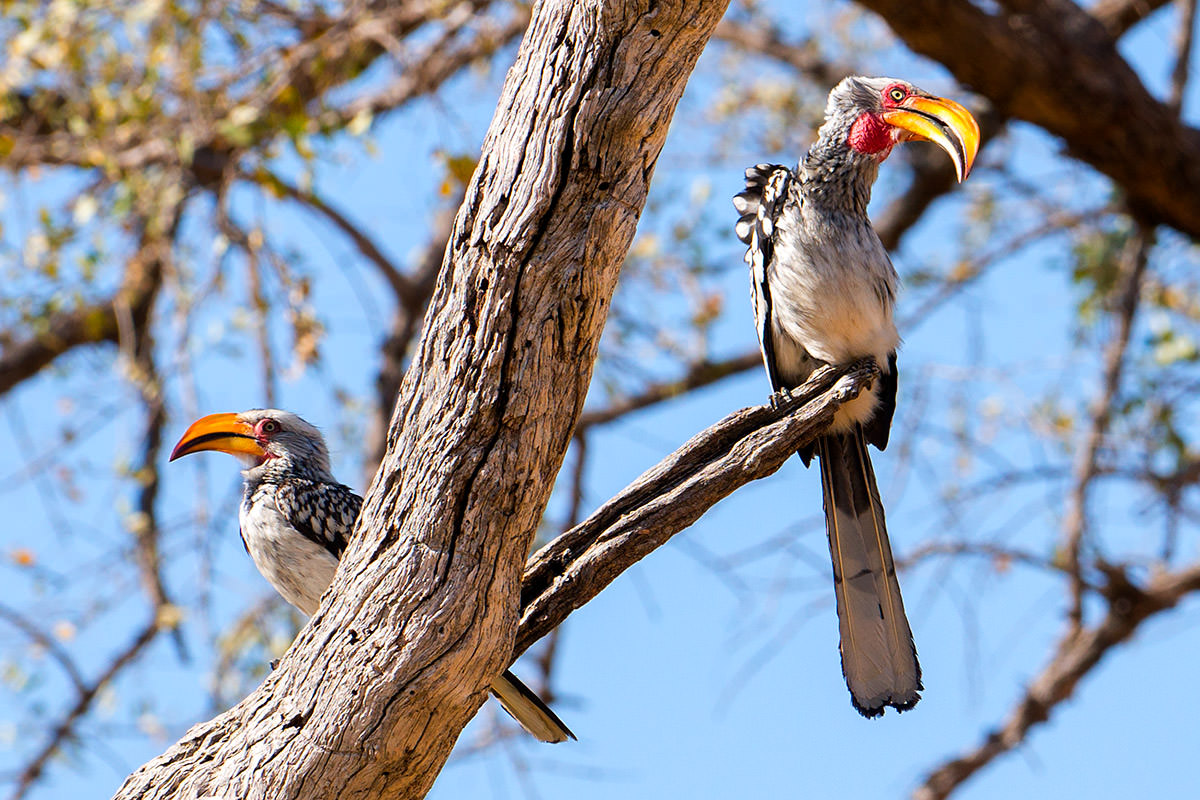 Blah blah blah... cute baby elephant playing in the mud...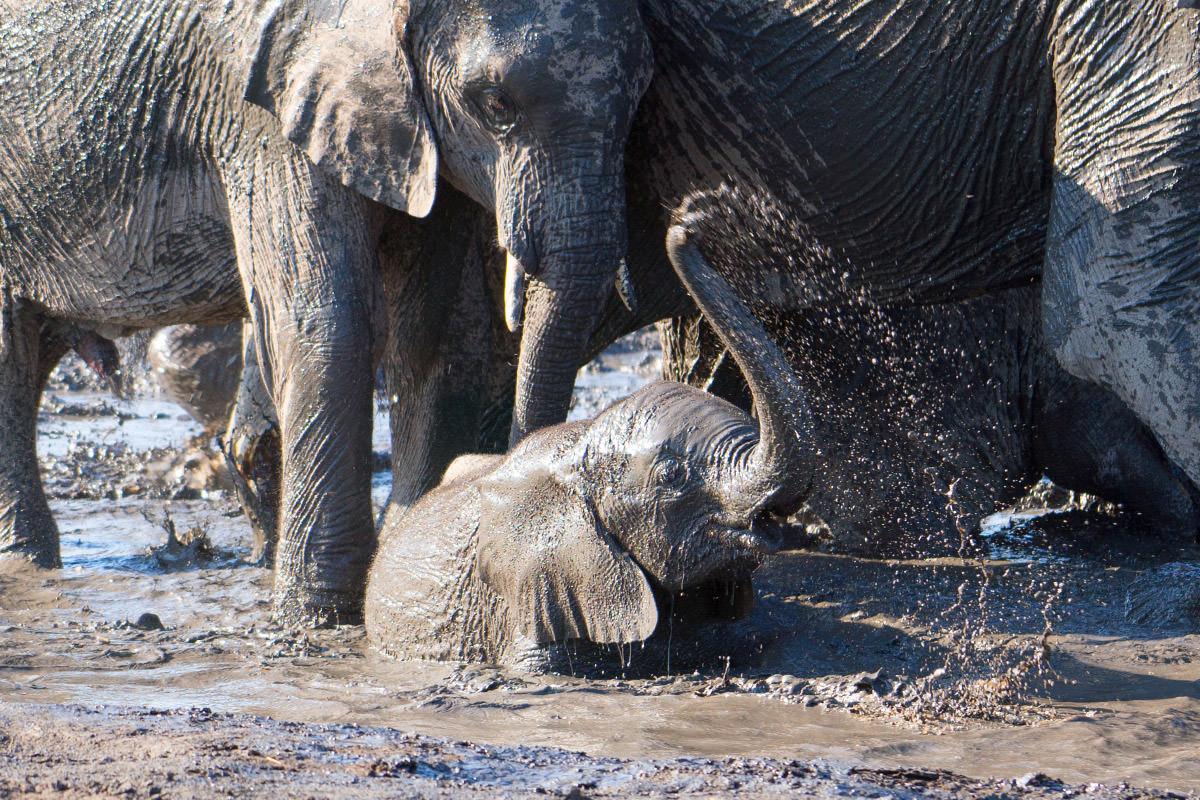 Blah blah blah... pregnant elephant leaving a watering hole...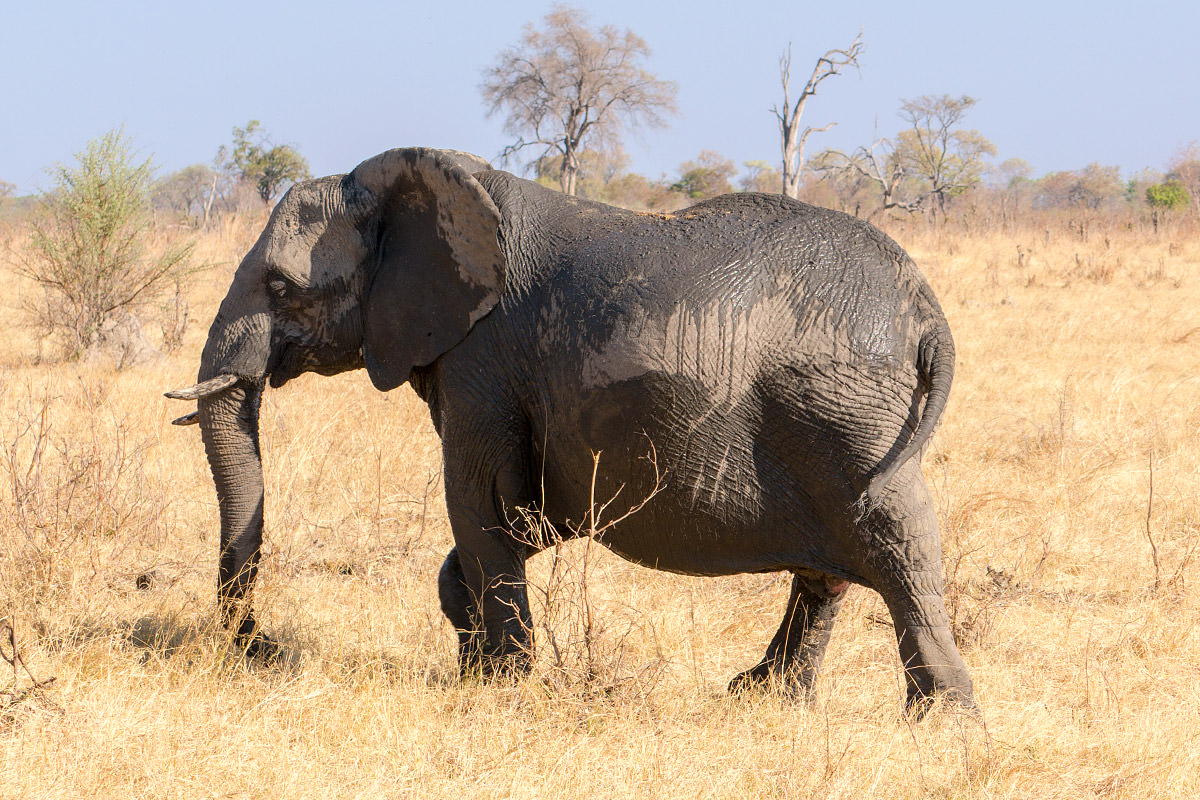 Blah blah blah... sleepy owl in a tree...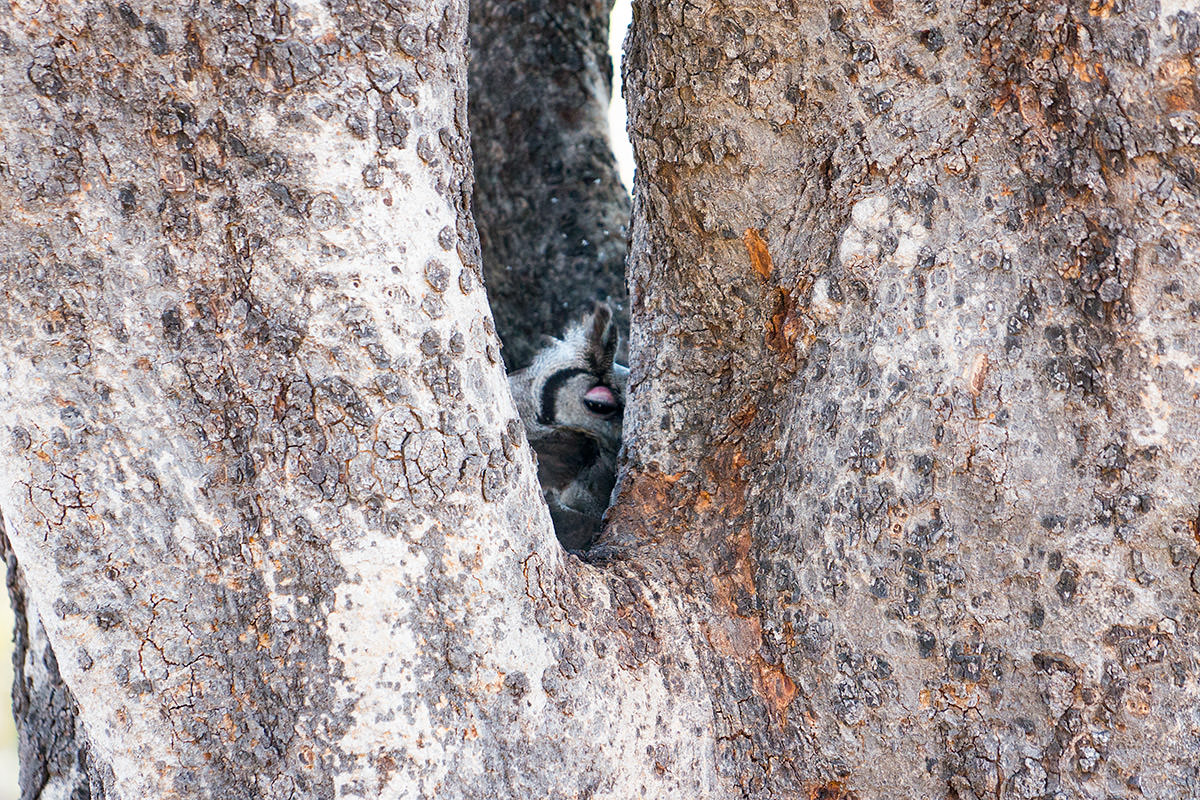 Blah blah... blah blah... blah blah.
And I really feel terrible about being so blasé about these wonderful things... but lions with cubs were still stuck in my head...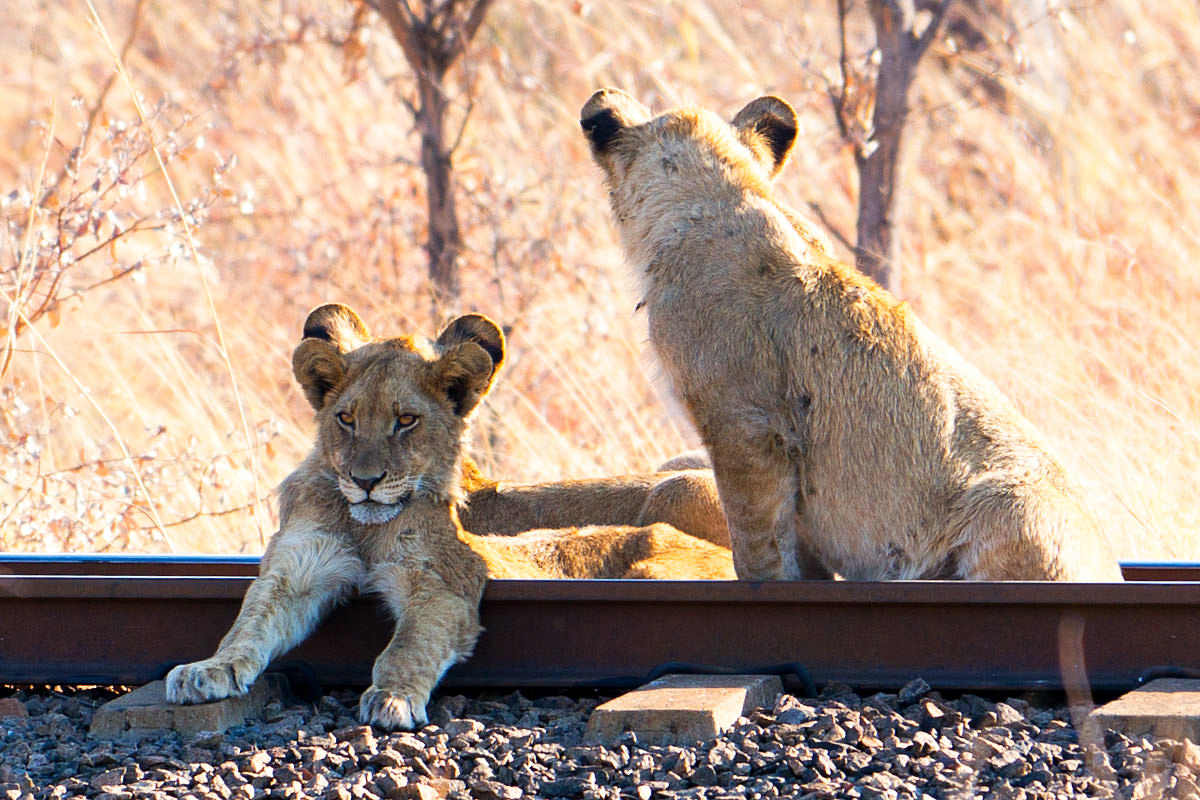 As I sit here pouring over all my photos, I can't imagine a better morning in Africa.
Well, it would have been nice to see a cheetah attacking a rhino or something... but this was pretty amazing.
I'll be back tonight with Part 2.