Grab onto those Golden Globes... because Bullet Sunday starts... now...

• Seahawks! And so the Seahawks won their NFL Second Round Playoffs game against the Saints. Here in Washington State, it's kind of a big deal. And while I support the home team, of course, I'm not a rabid Seahawks fan, so it's more of a passive activity...
But for most everybody else, it's a bit more obsessive than that...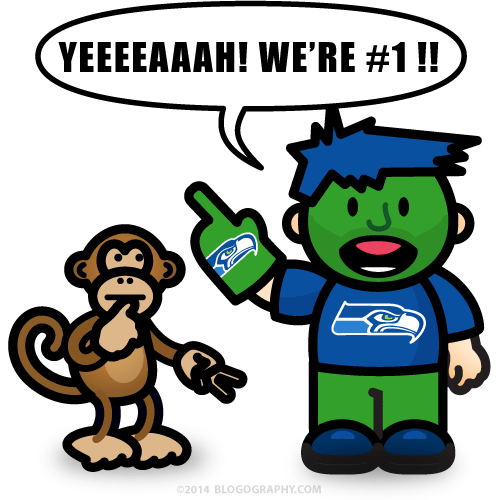 It's important to note that quite a few of these fans are only fans when the Seahawks are doing well. When they're doing shitty, these same "fans" will be back to bitching about how much the "SeaChickens" suck.
All I know is that I wouldn't be caught dead at a Seahawks home game any more. The whole "12th Man" phenomena is just too crazy. The entire object of which seems to be to maintain Seattle's reputation of having the loudest fans on earth. Which is something to be proud of, I guess? Personally, I don't get it. Who wants to stand in the middle of a bunch of people screaming non-stop at the top of their lungs? Oh... die-hard Seahawks fans, that's who. Oh well. Good luck, Seahawks!

• Miyazaki! The Simpsons unleashed a wonderful, beautiful, amazing tribute to anime and Hayao Miyazaki in a recent episode. So cool...
Time to go watch Spirited Away for the hundredth time.

• Veronica! Two months. Two short months...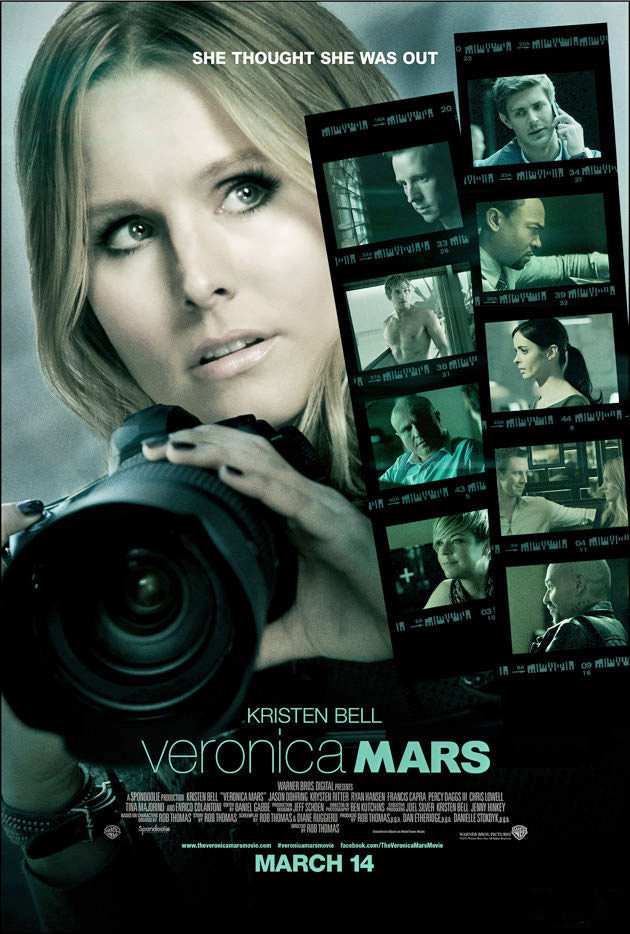 Yeah. I'm excited.

• WD-40! Don't you hate it when you're focused on your work when all of a sudden you find yourself thinking "Hey, what's the deal behind WD-40?" And "Why is WD-40 called WD-40 in the first place?" Then, unlike in the past when you'd just shrug your shoulders and go back to work, you instead waste 15 minutes getting caught in a Wikipedia black hole?
In case you're wondering... WD-40 was a scientist's 40th attempt to create a Water Displacement formula to prevent corrosion in nuclear missiles. Personally, I would have lied and said it was my 43rd attempt, because WD-43 sounds a lot more fun. Which is important when you're talking about preventing nuclear missiles from corroding.

• Globes! Was very happy to see that Breaking Bad got some recognition. Great to see Jennifer Lawrence be her amazing self once again with her American Hustle win. Having Spike Jones win for Her just makes me want to see this film even more than I already did. And Amy Poehler and Tina Fey did a fantastic job hosting, as expected. The only two complaints I had were... A) Most of the award speeches were seriously bad, and B) The tribute to raging pervert Woody Allen had me wondering if everybody had forgotten how he HAD AN AFFAIR WITH HIS WIFE'S ADOPTED DAUGHTER, THEN MARRIED HER... and is STILL under suspicion for molesting one of his wife's other adopted daughters... WHEN SHE WAS SEVEN YEARS OLD! If everybody did forget, we have Woody Allen's son on Twitter to remind them...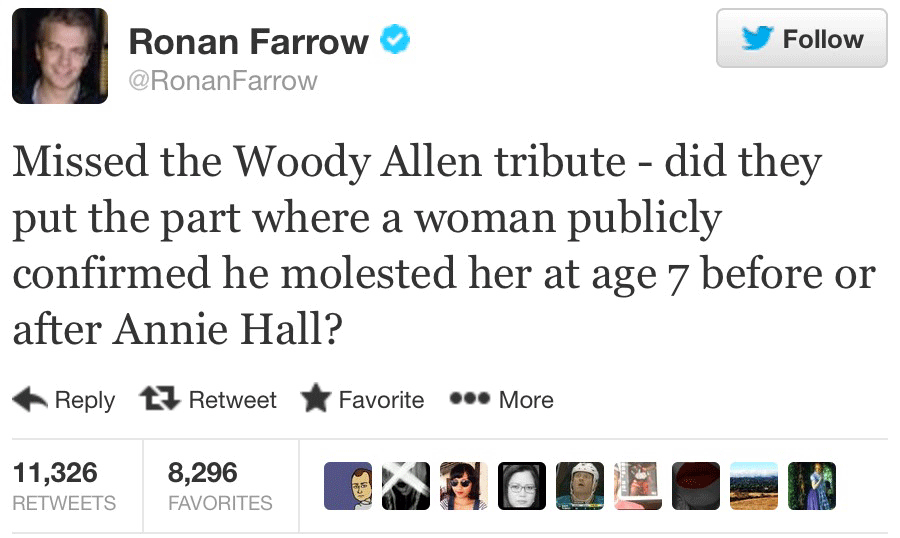 Not to mention the fact that I think all of Allen's movies are shit anyway.
And, there you have it. No more bullets for you.