Stop pondering how many licks it takes to get to the middle of a Chicken McNugget... because Bullet Sunday starts now...

• Blacklisted. As a James Spader fan, it was a no-brainer to add his latest television effort, The Blacklist to my DVR. But the previews and ads for the show kind of led me to believe that it was a bad Silence of the Lambs rip-off with Spader as a poor man's Hannibal Lecter, so I kept putting it off (there's already a television version of that running). Well, yesterday I finally got around to watching it... and am completely hooked. Yes, there are familiar elements here, but the show itself is so much more...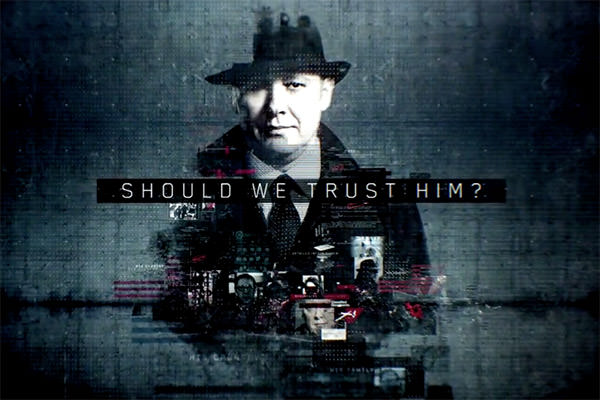 But the highlight is Spader, of course. Very few people could pull off this role in a way that's so darkly entertaining yet somehow likable. This... this... is everything the Hannibal television show should have been, but doesn't quite reach. Highest recommendation. If you've been missing it, the iTunes Music Store currently has a Season Pass for the show on sale for $35 so you can start from the beginning (and I recommend you do).

• Lion. If you haven't yet read about the lion cub that was rescued by two guys from the Modisa Wildlife Project in Botswana, here you go!
The TED Talk by the Modisa Wildlife Project's Mikkel Legarth is also worth a look.

• Faith. I... do not... have the... words... God exists, and he's working at Taco Bell...
I'll be trying these bad boys post-haste!

• Visits. Most "States I've Visited" maps are a binary "yes or no" type affair. Jeremy Nixon has come up with an alternative that provides a much better picture...
Red states are those you've barely visited. Orange states you know a little better. Blue states you've spent quite a lot of time in. Green states are those you know extremely well. Cool, huh? You can make your own map over at Jeremy's Defocus Blog.

• Dyslexic. I was very lucky that I was diagnosed early and got help when I was young enough to make a difference in my life. I'm also fortunate that my form of dyslexia is mild and I was able to train my brain to cope with it relatively easily. Still, dyslexia is something I have to deal with every day, so I was really happy to see this amazing project on Kickstarter called "I wonder what it's like to be dyslexic" which features a book that attempts to illustrate what it's like to struggle with reading. They've reached their funding goal, but such a beautiful and educational book deserves to be seen by everybody, so here you go!
More information can be found on Kickstarter.

• Storm. My thoughts are with everybody in The Philippines after Super Typhoon Haiyan ravaged the region this past week. The devastation looks horrendous, and they are estimating the dead could top 10,000 people across the country. As I type this, the storm has landed in Vietnam, and is expected to cause heavy rains and flooding in the northern part of the country... including Hanoi, where I was visiting just last month...

Haiyan chart image taken from NOAA.
As if these storms aren't frightening enough, scientists are projecting that things are only going to get worse. Severe storms are going to form more frequently and be stronger than ever before. If science is right, life on this planet is going to have to change quite dramatically over the next century. Whether we like it or not.

See you in seven days.