Last night we arrived in the city of Da Nang, where we were quickly transported to a resort in the UNESCO Heritage city of Hội An. The city is kind of conflicted, trying to both retain the culture and heritage which makes it unique, yet service the throngs of tourists showing up to play on their beaches. It's a delicate balance, and not everybody is convinced that it can work. Development is rapidly encroaching on the city, and "progress" (if you can call it that) is winning out.
Hội An is said to have beautiful sunsets, so I woke up at some ungodly hour so I could walk down to the beach and take a look. Unfortunately, there was a haze out, so it didn't look like much...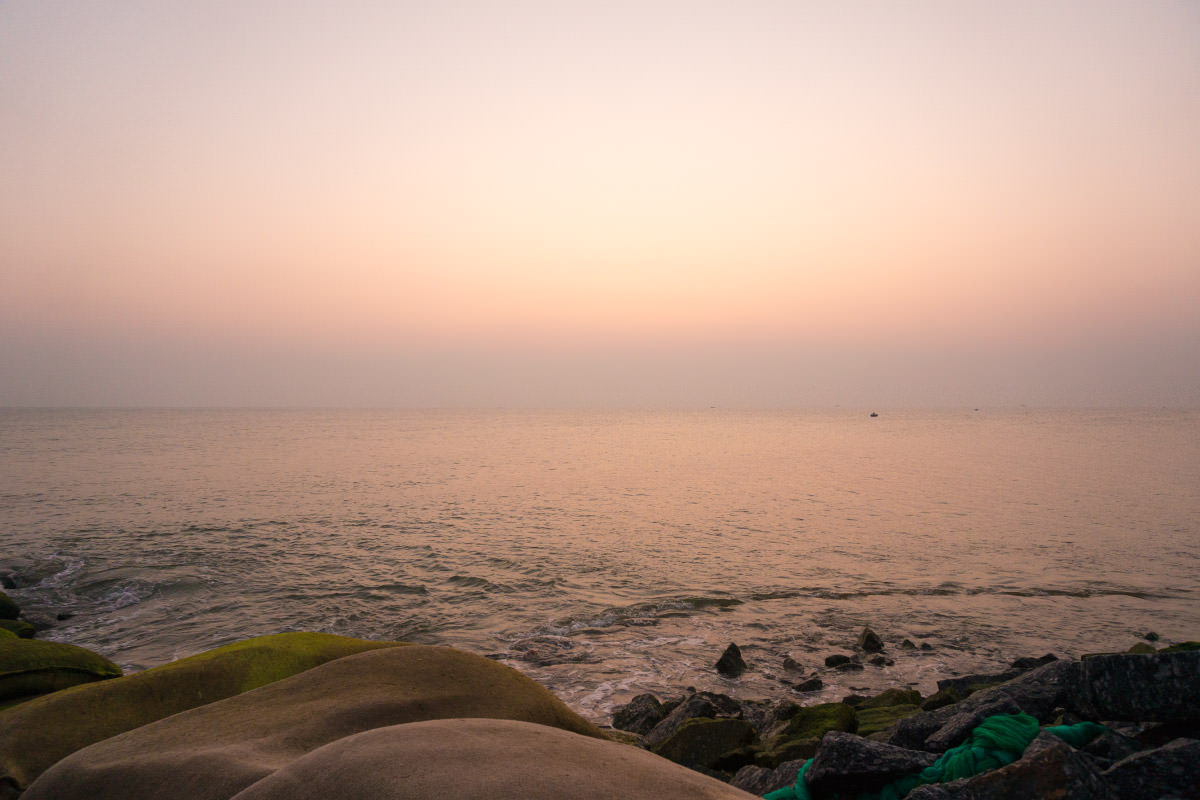 Given that this is an Adventure by Disney, they don't just want to drag you from place to place and give you an overview of the highlights... they work hard to tell a story of where you are and the people who live there. Today that began with a trip to the Hội An market led by a local chef who could explain everything. It was a really great walk...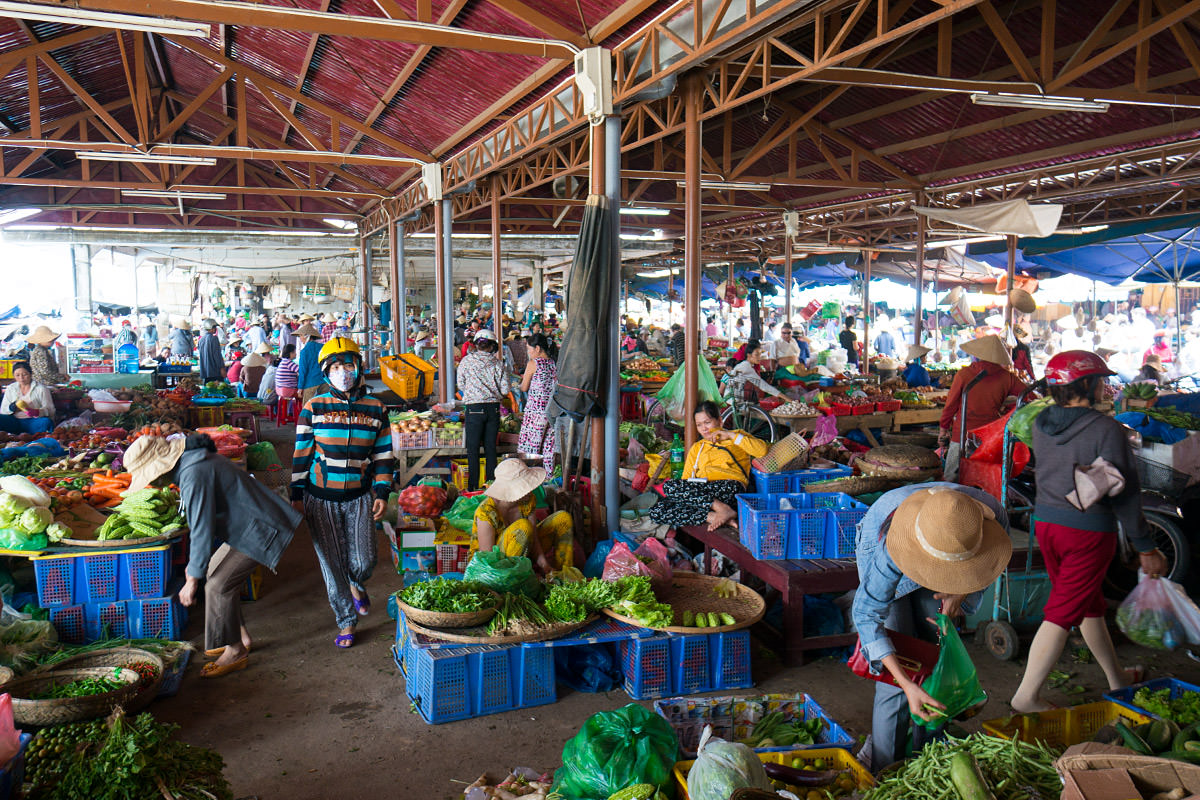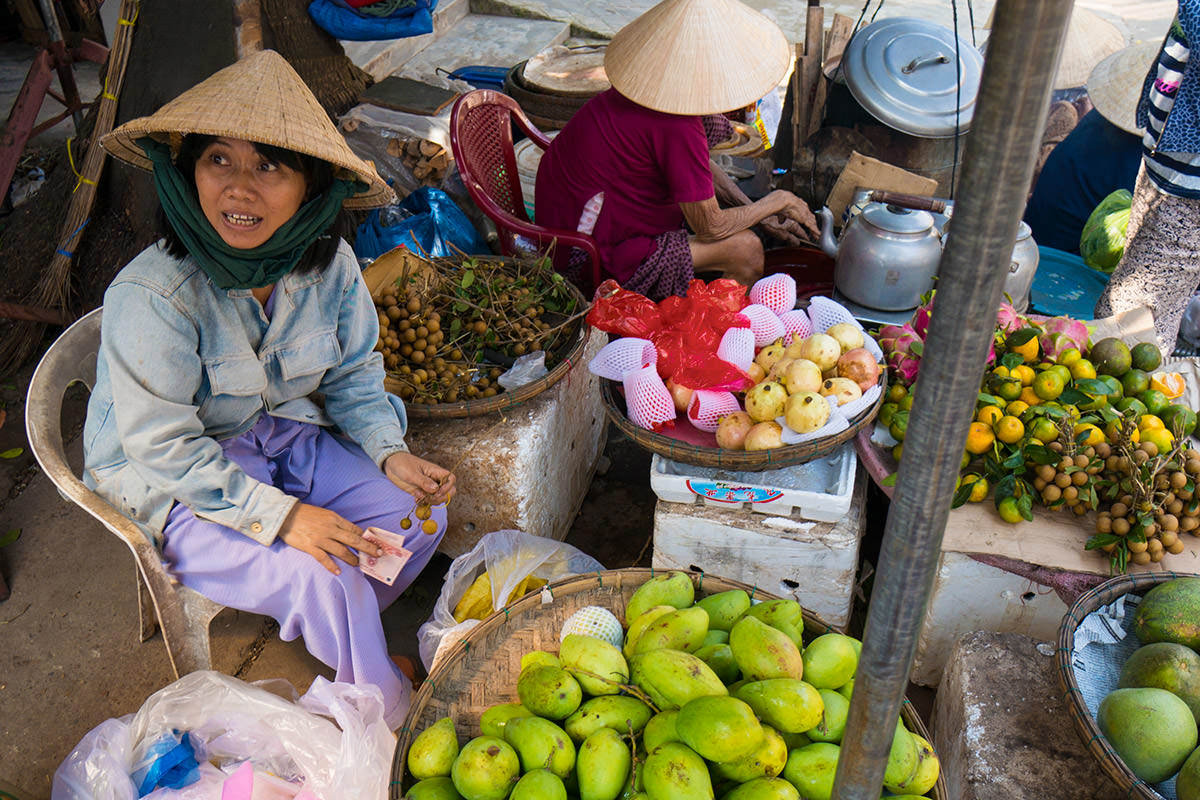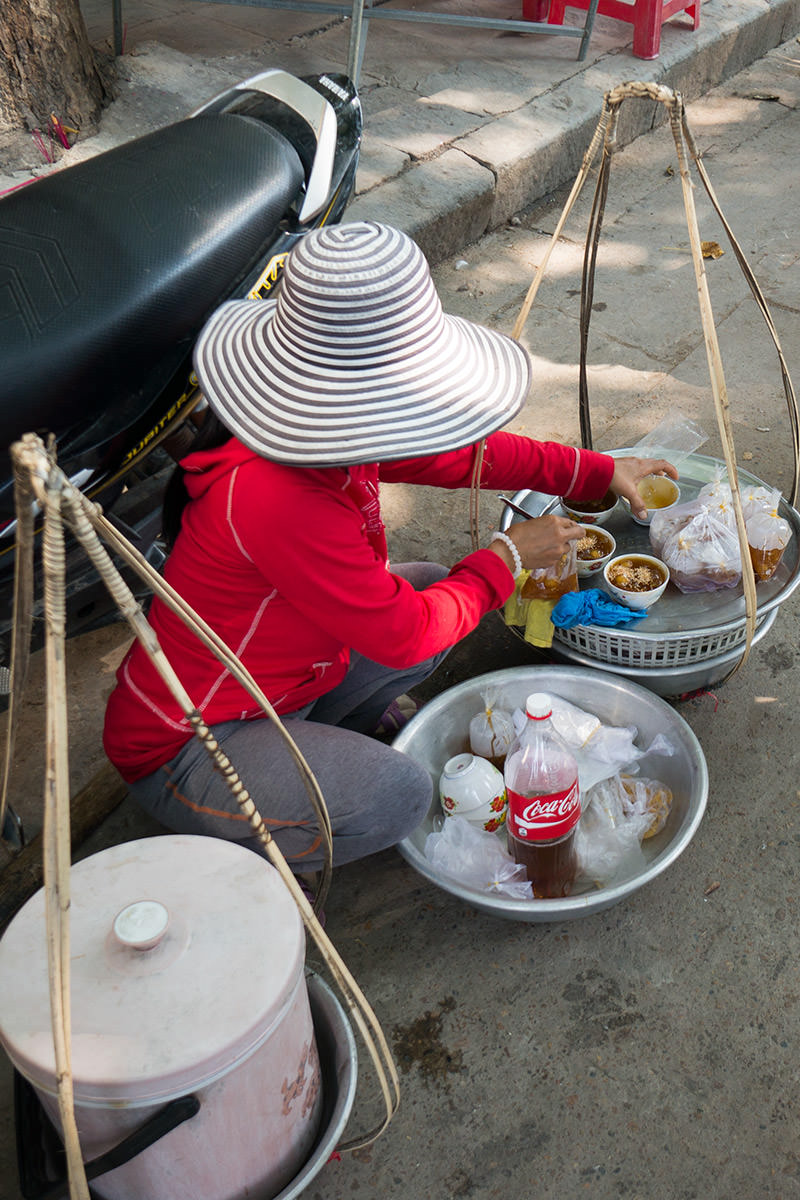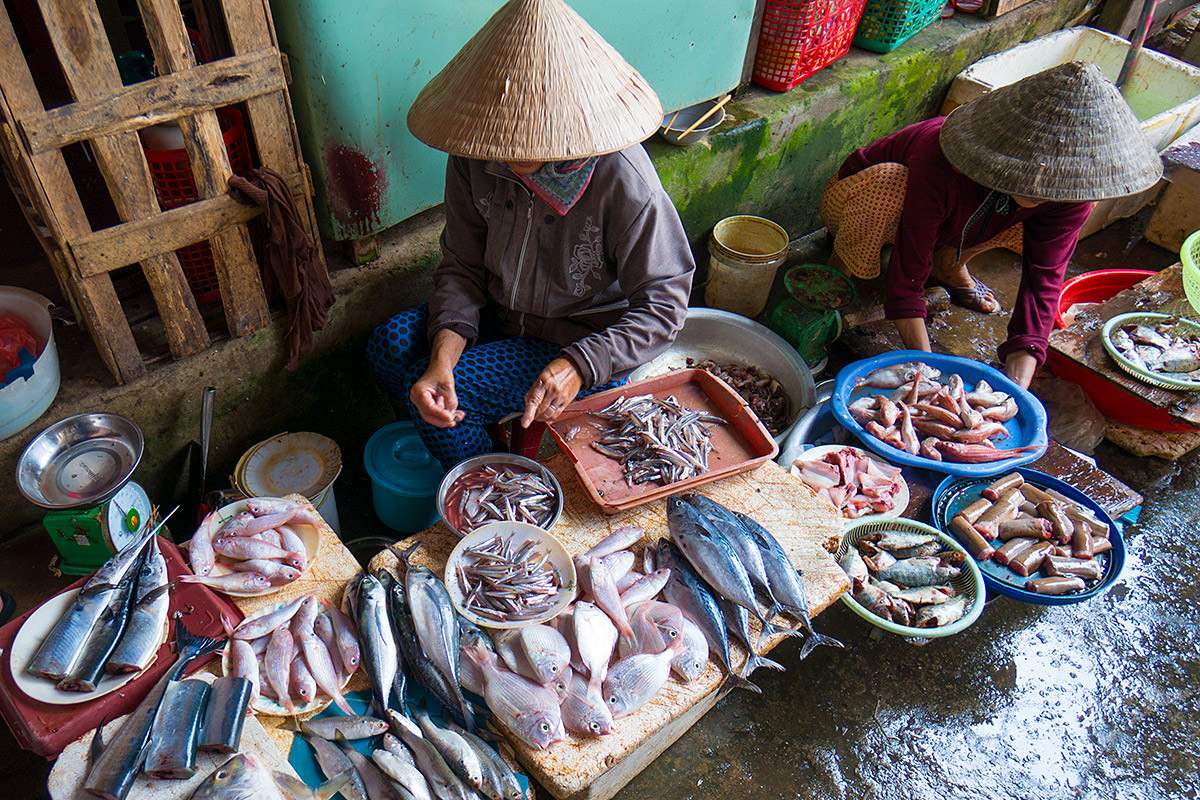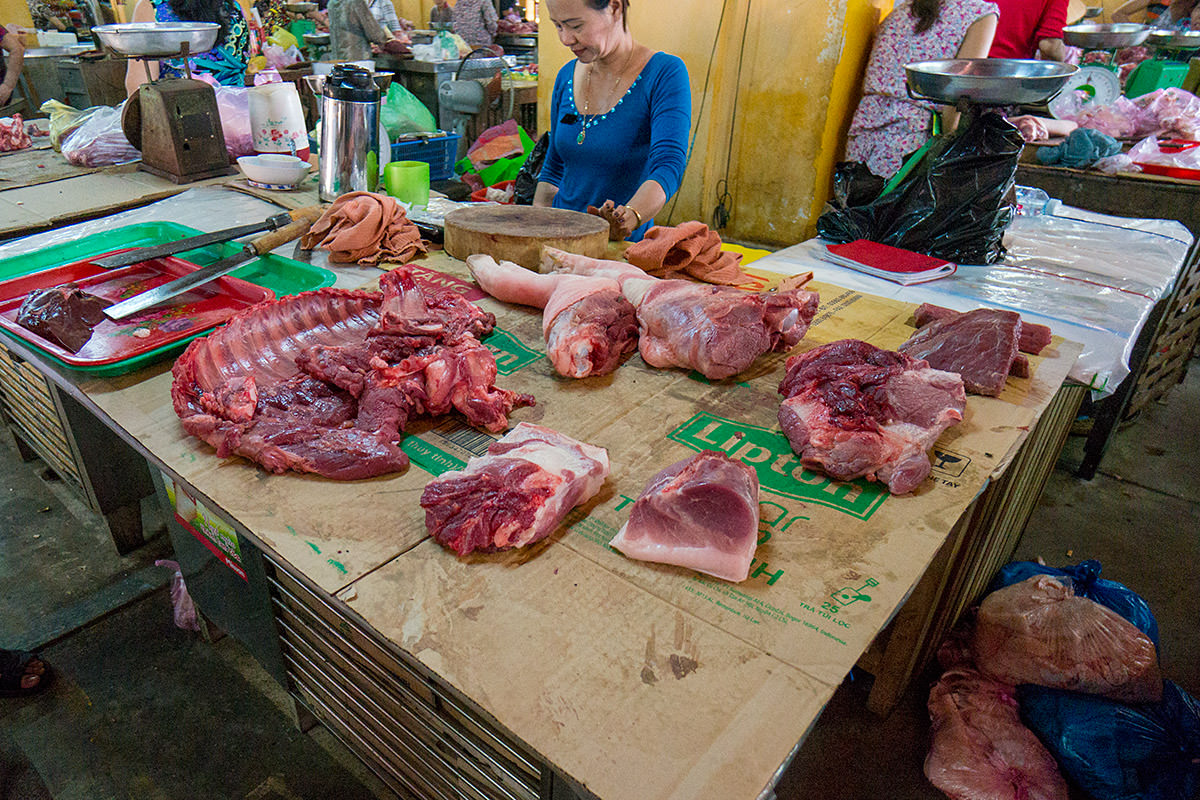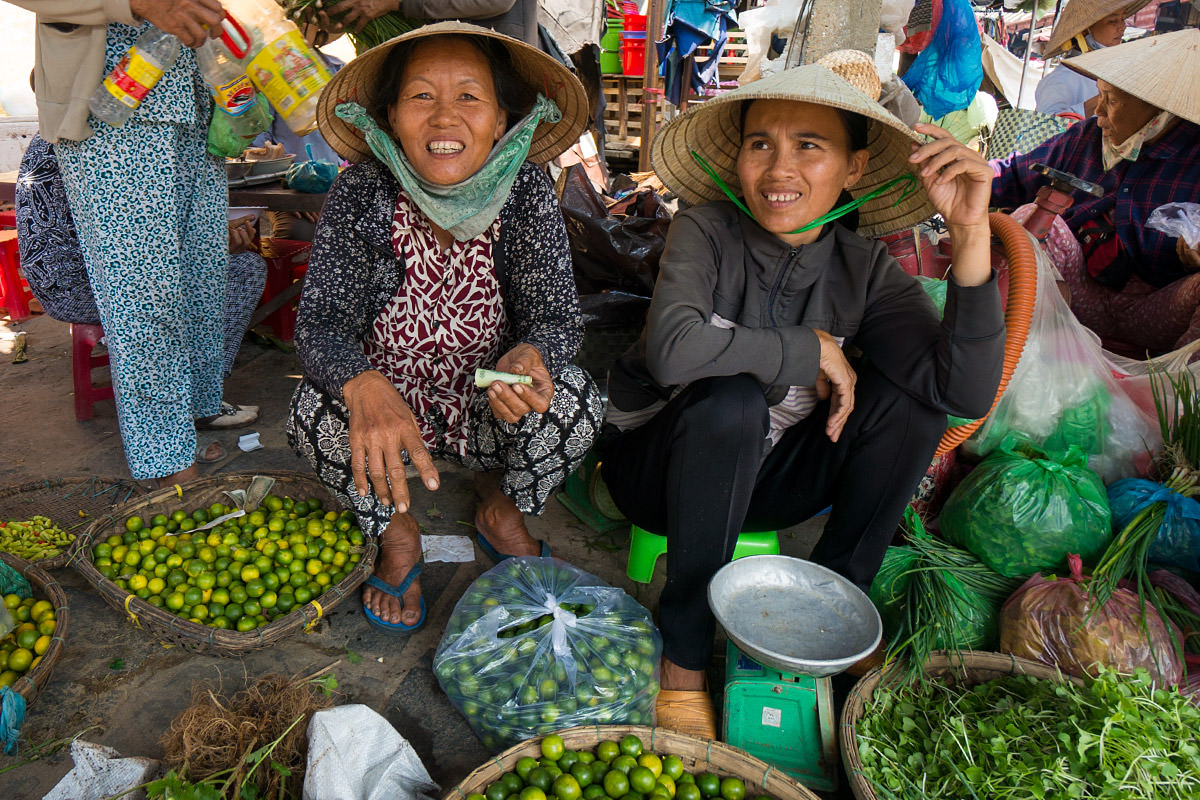 I stopped buying souvenirs years ago because I just don't have the space. But I saw this tree carving hanging up, and thought it was pretty cool...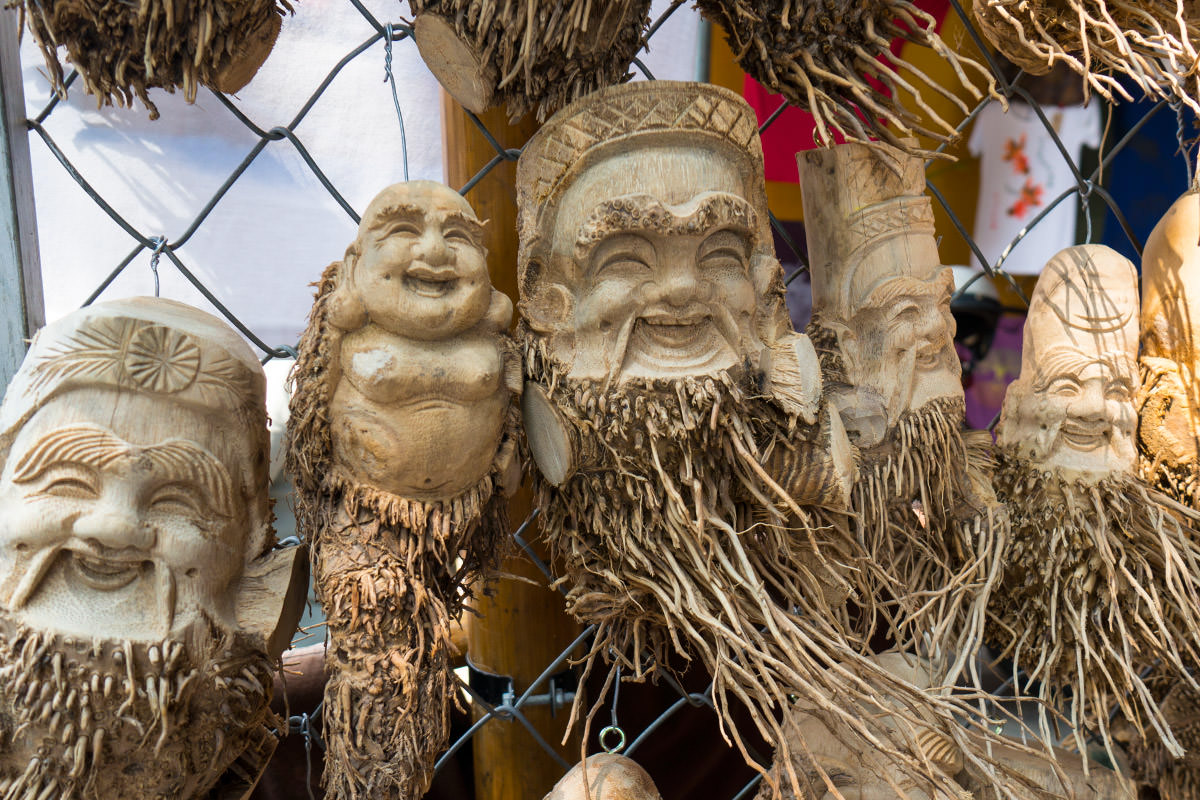 Much to my surprise, when I took a look at it, the name "DAVID" was carved on the top! I guess fate was telling me to buy it, but I was not tempted. What would I do with it when I got home? How would I get it home in one piece?
After the market, we took a boat back to "Brother's Cafe" where our chef works so we could get lessons in how to cook Vietnamese food...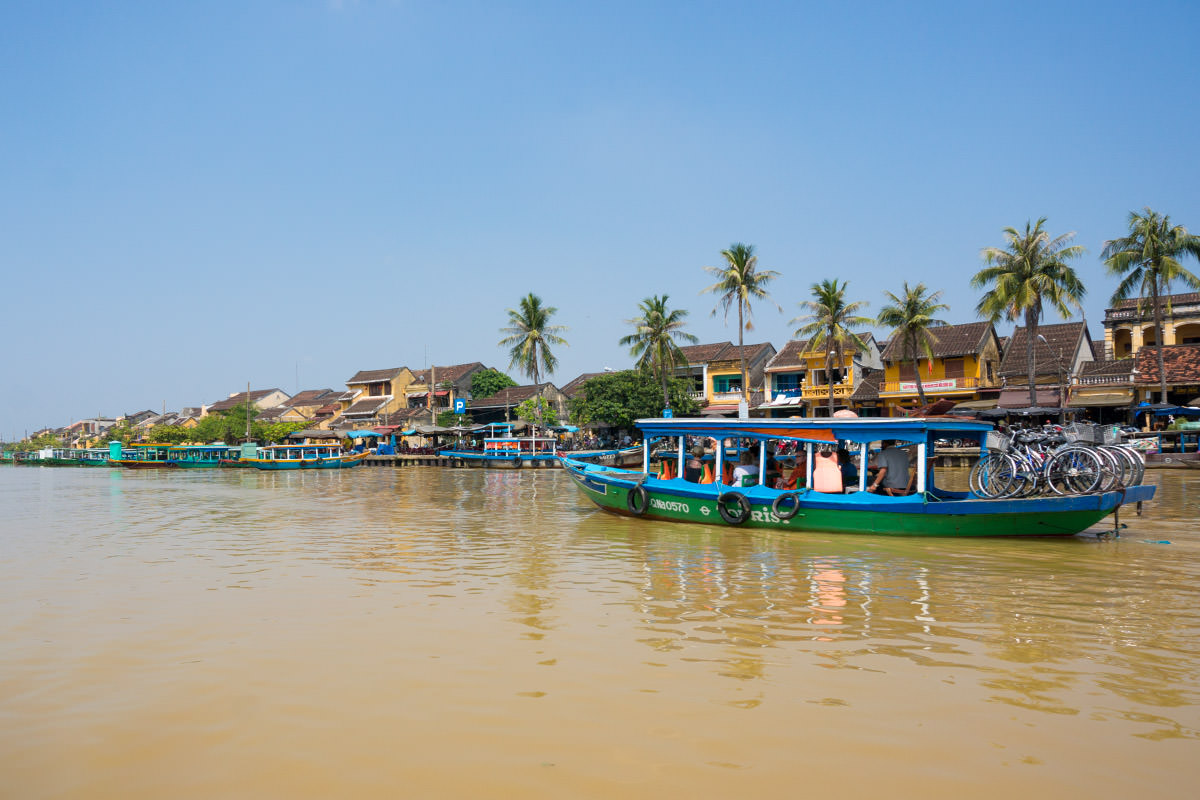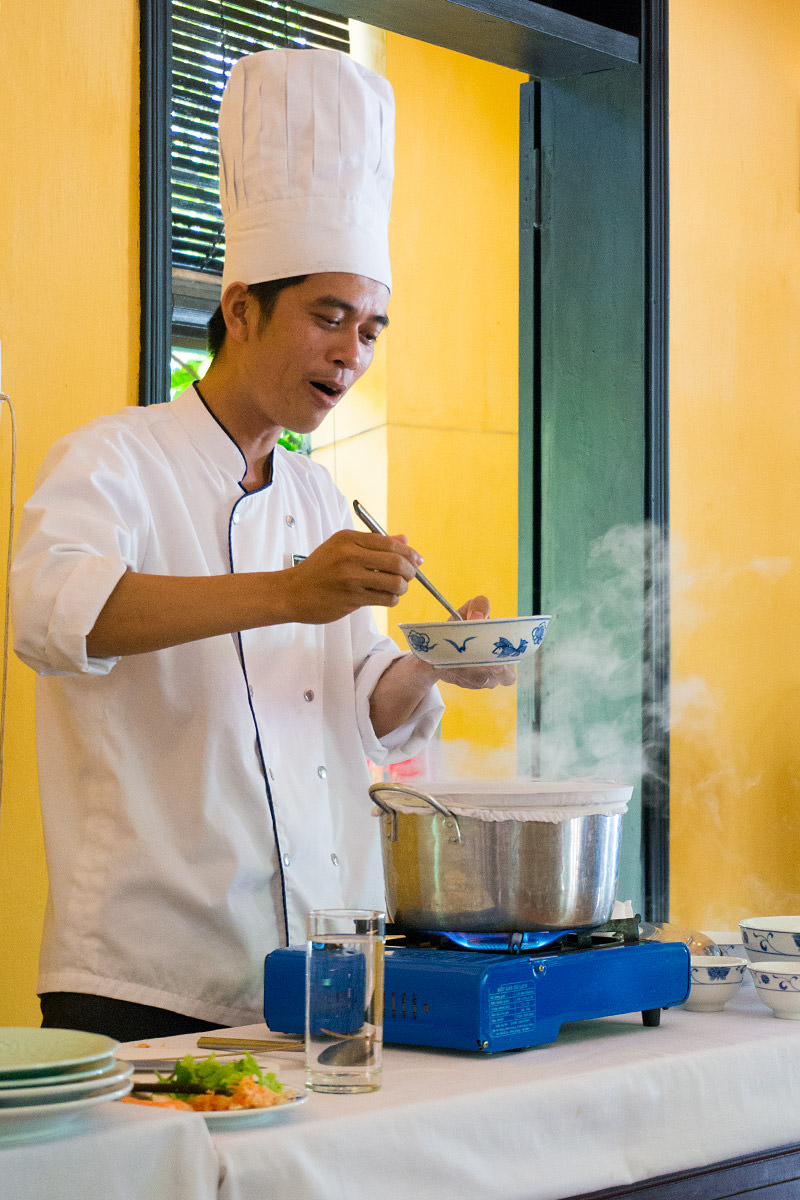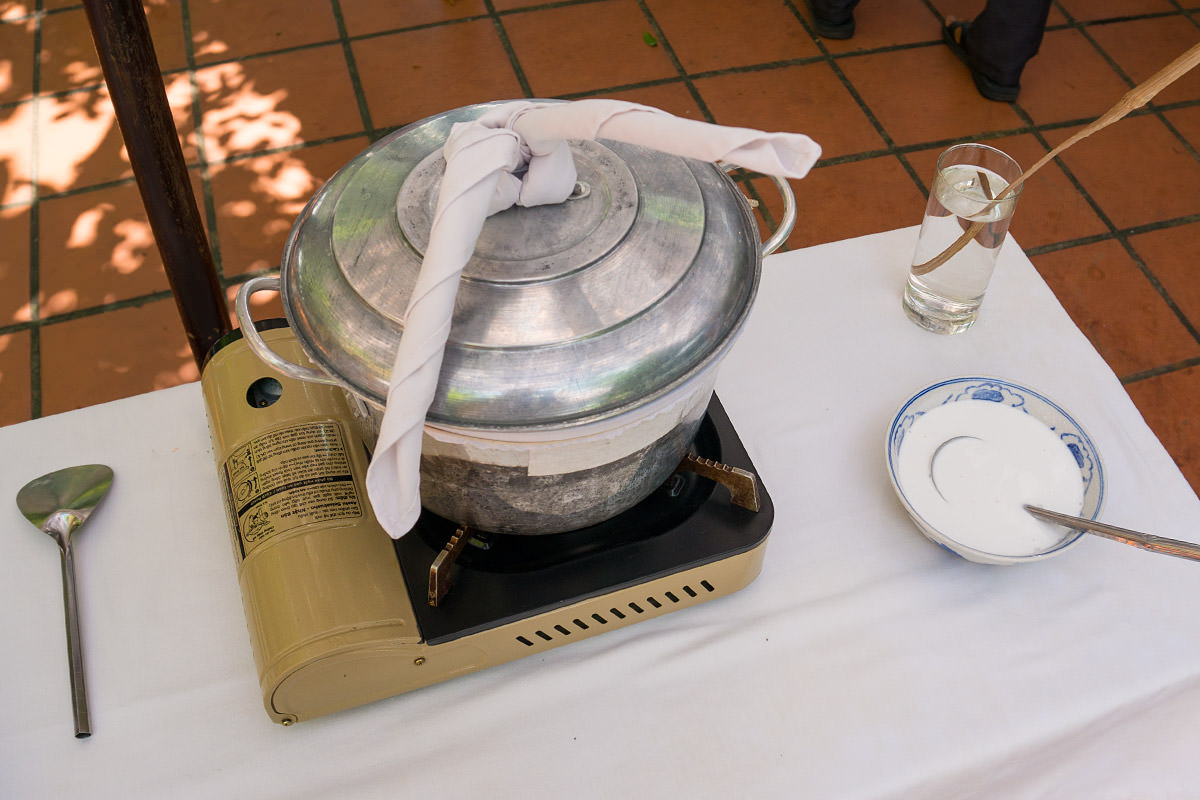 My Spring Rolls didn't turn out that pretty, but they were sure tasty...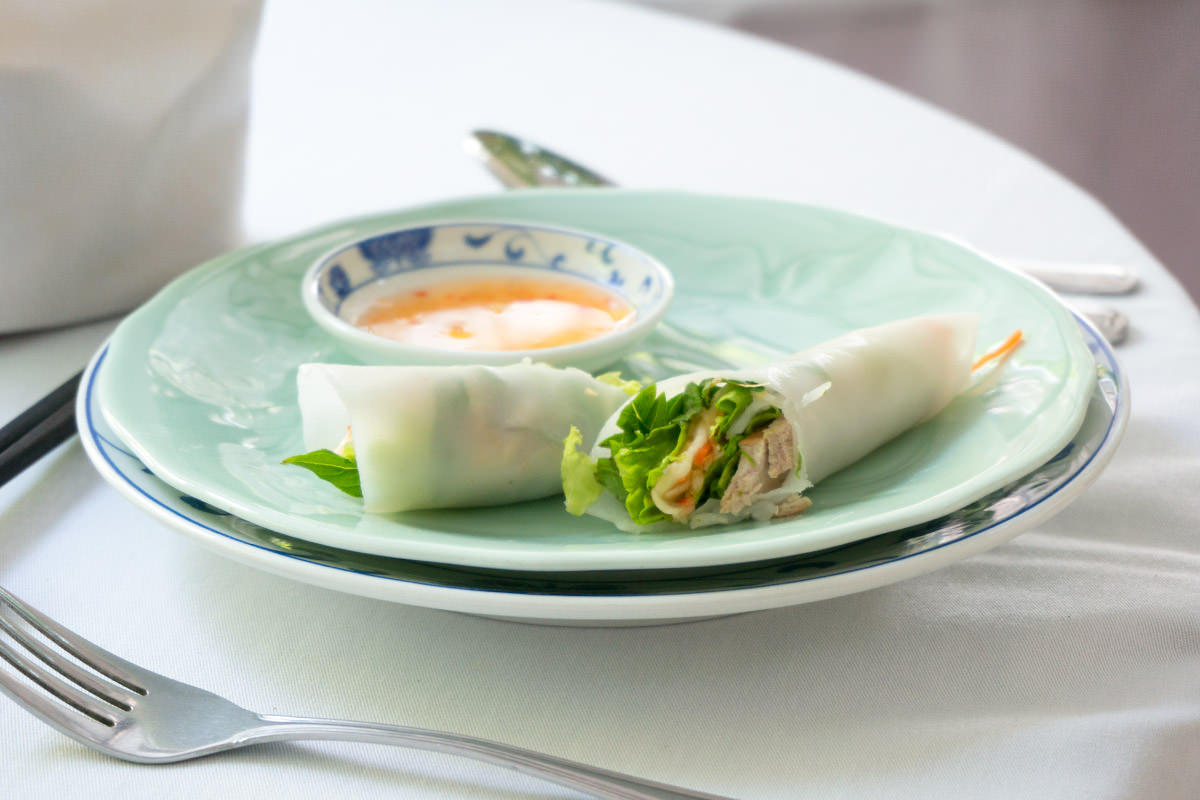 I had better luck with the eggplant and tomato dish, but that didn't stop me from accepting help when offered...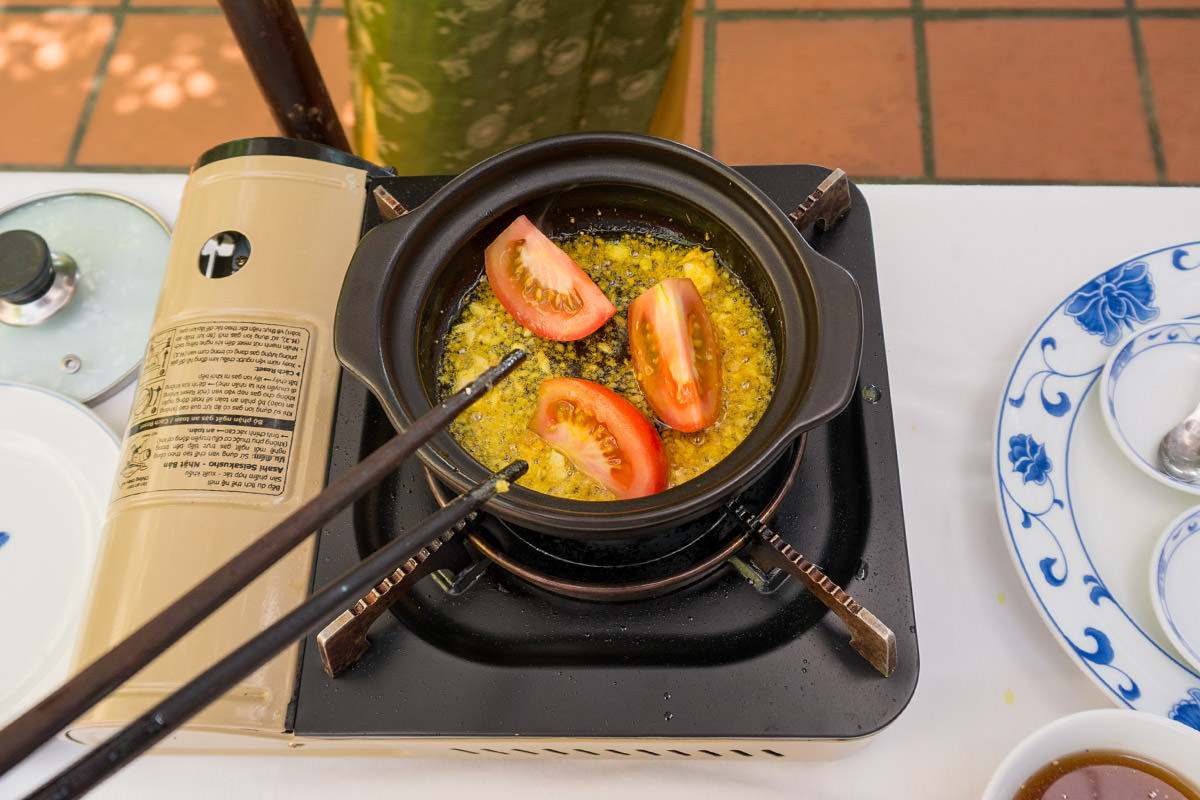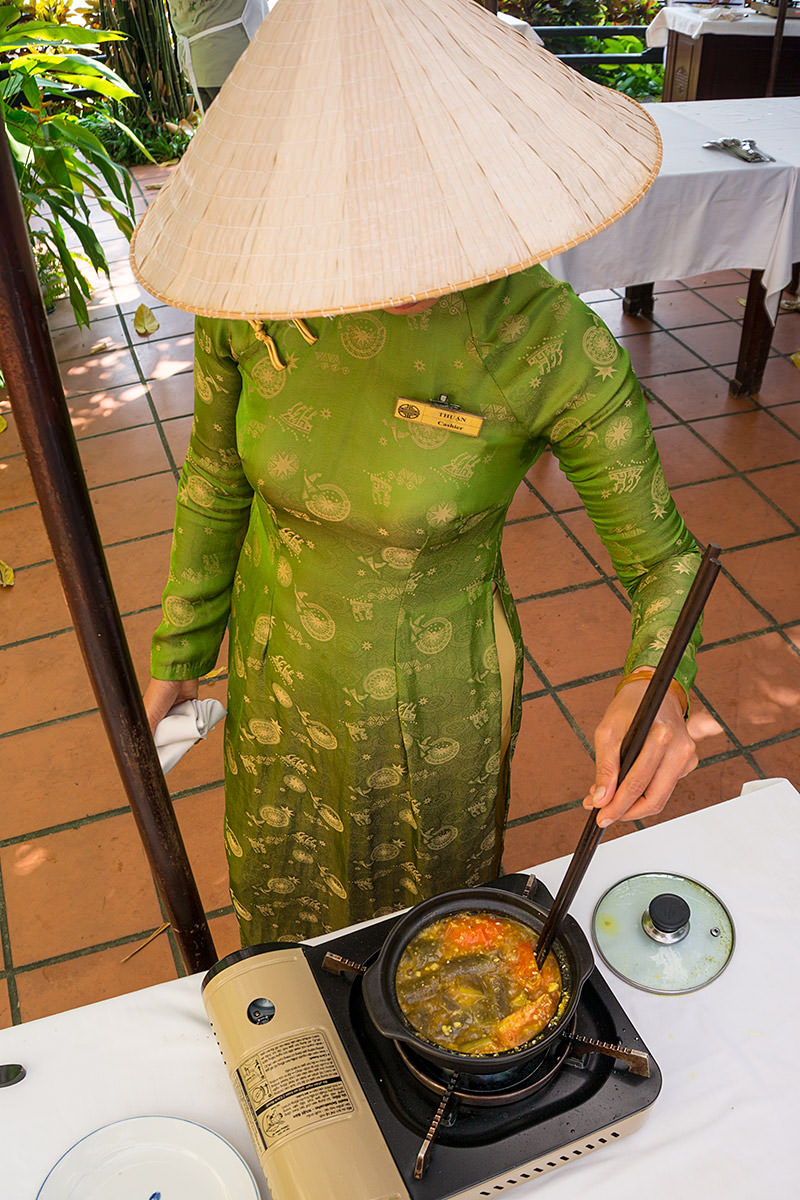 After cooking school, everybody went to a local tailor to be fitted for custom clothing. I ordered two shirts for the bargain-basement price of $70 total, and they were waiting for me when I returned to the hotel this evening. But, I'm getting ahead of myself. After having your measurements taken, you had free time to wander around town...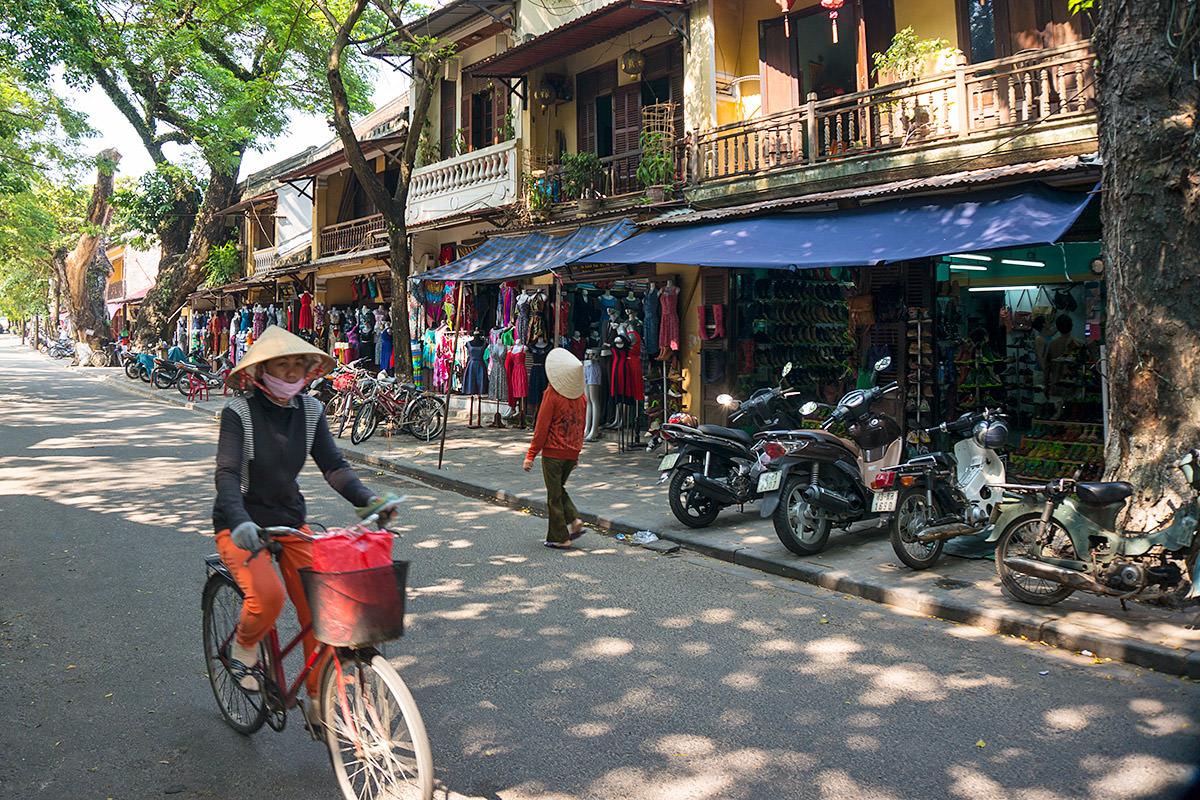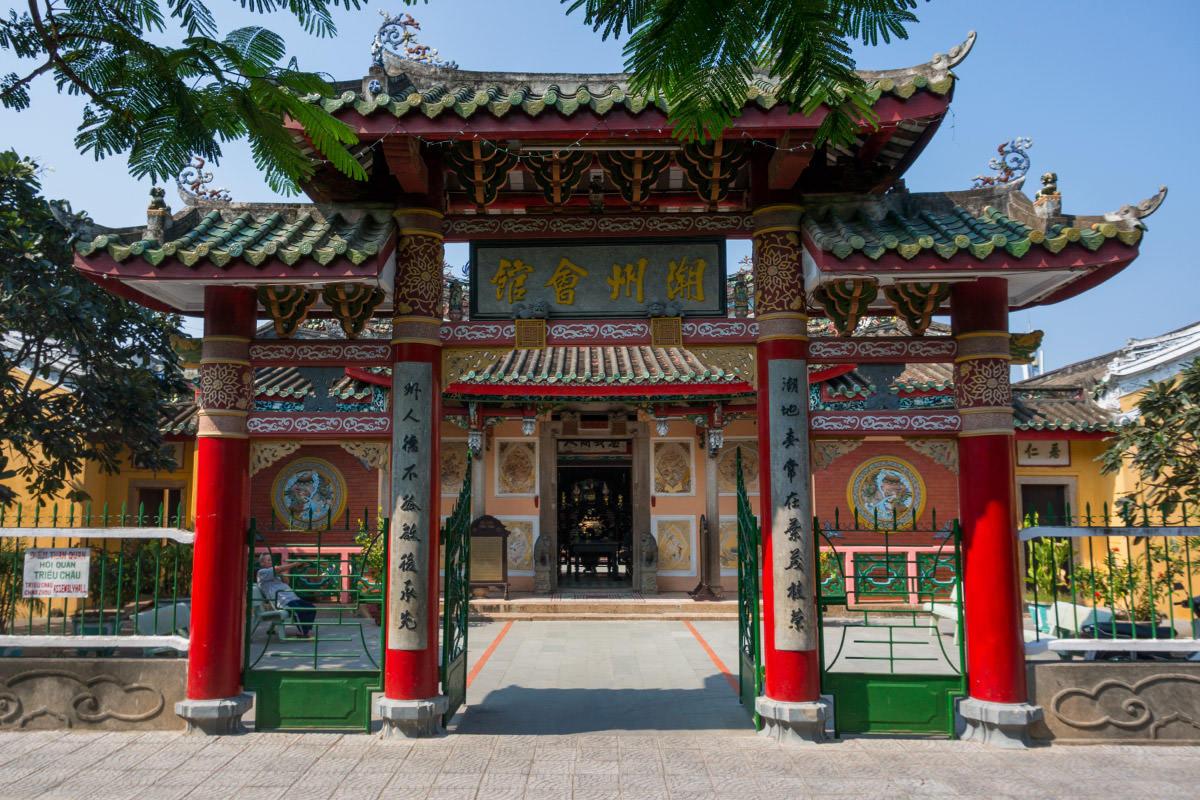 And then it was time for... LANTERN-MAKING!!
Yes, Disney arranged for everybody to go to a lantern factory so we could learn how to make the beautiful lanterns that are hanging all over the city...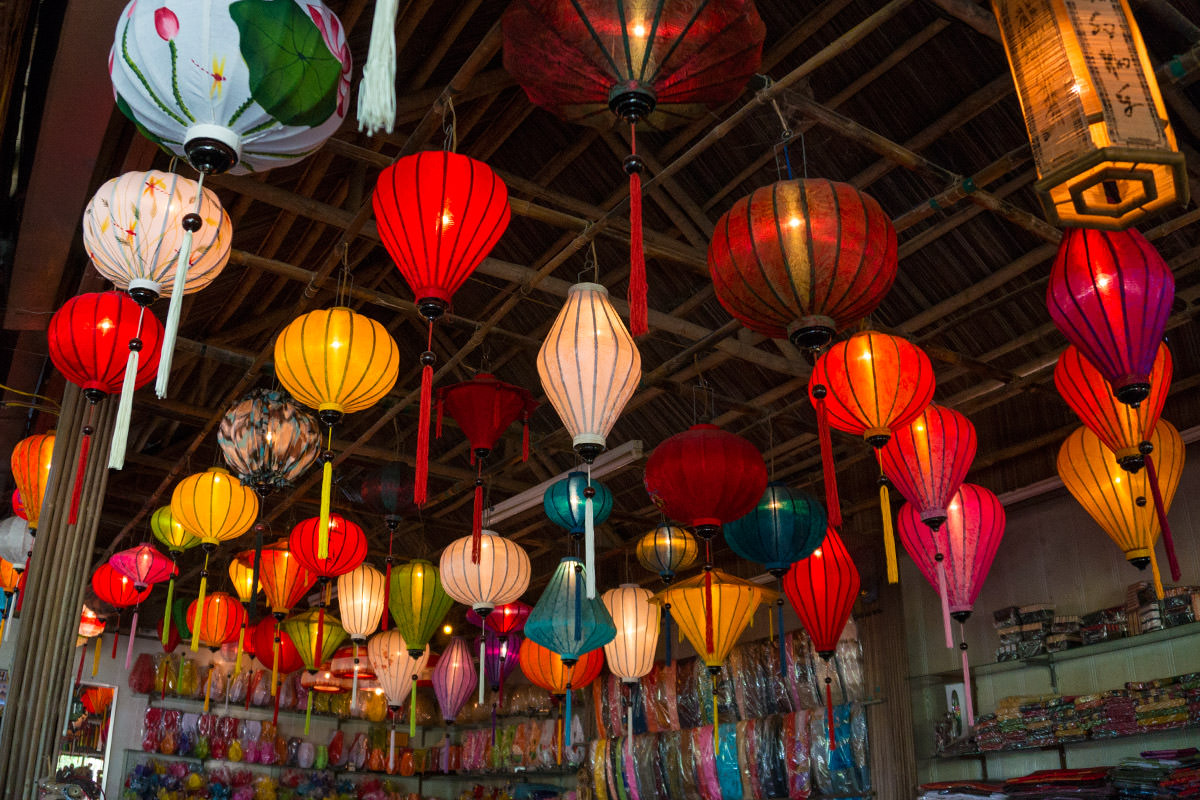 You start out with a bamboo frame, then glue on strips of fabric to create the lantern...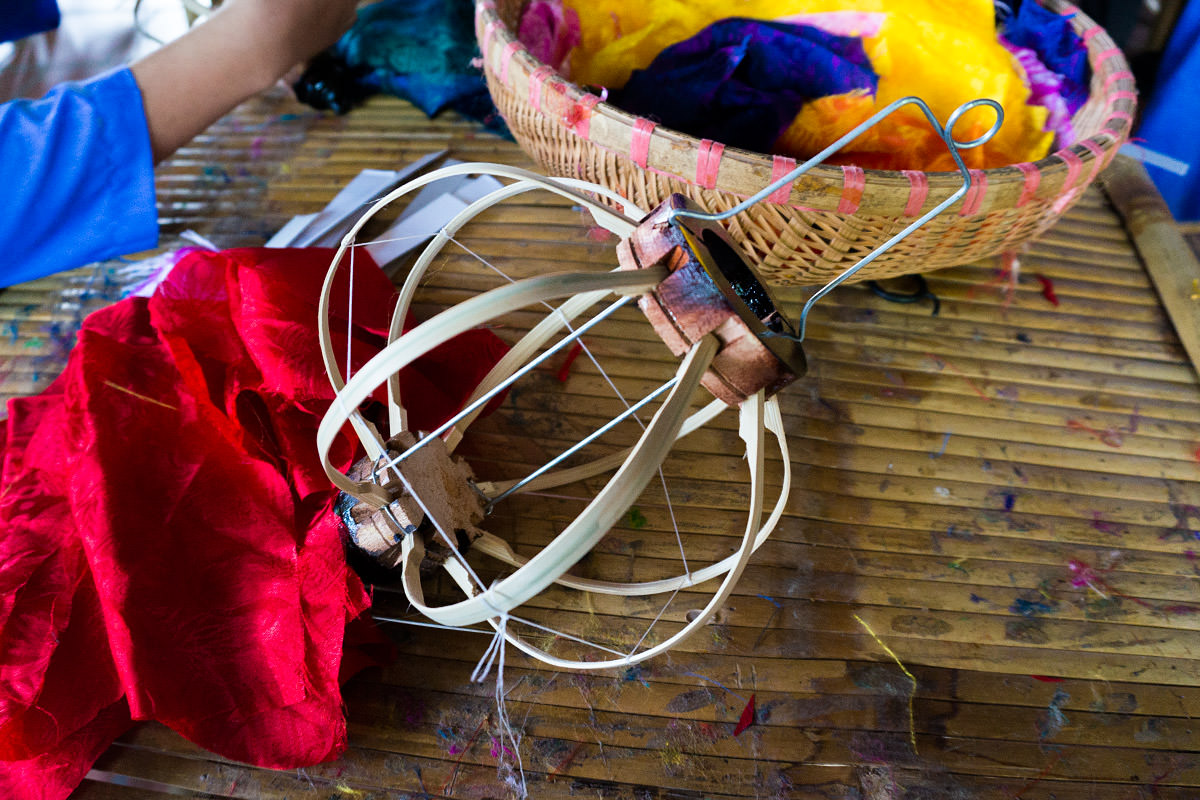 At least that was the plan. I'll spare you from having to look at the glue-soaked mess that I ended up with.
The good news is that you could buy beautifully hand-made lanterns to take home with you, so I did just that. Though there's little hope that my living room is going to end up looking as cool as Hội An at night...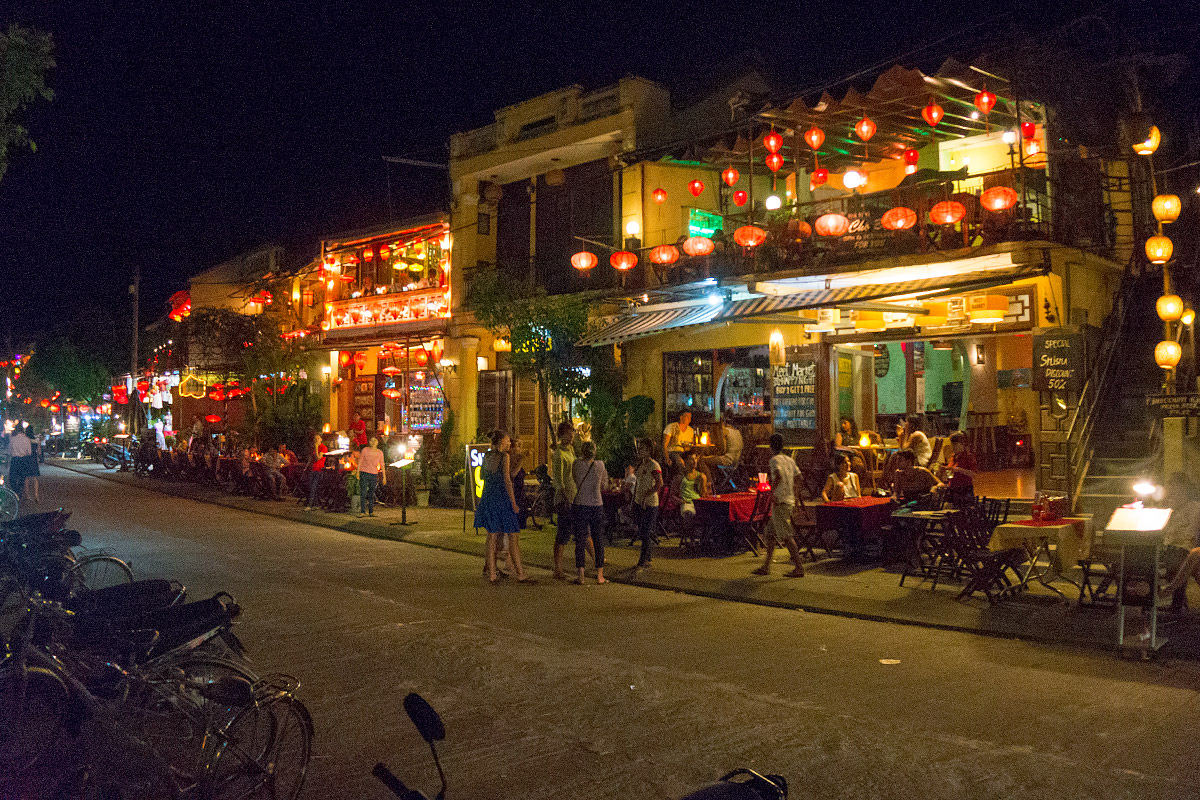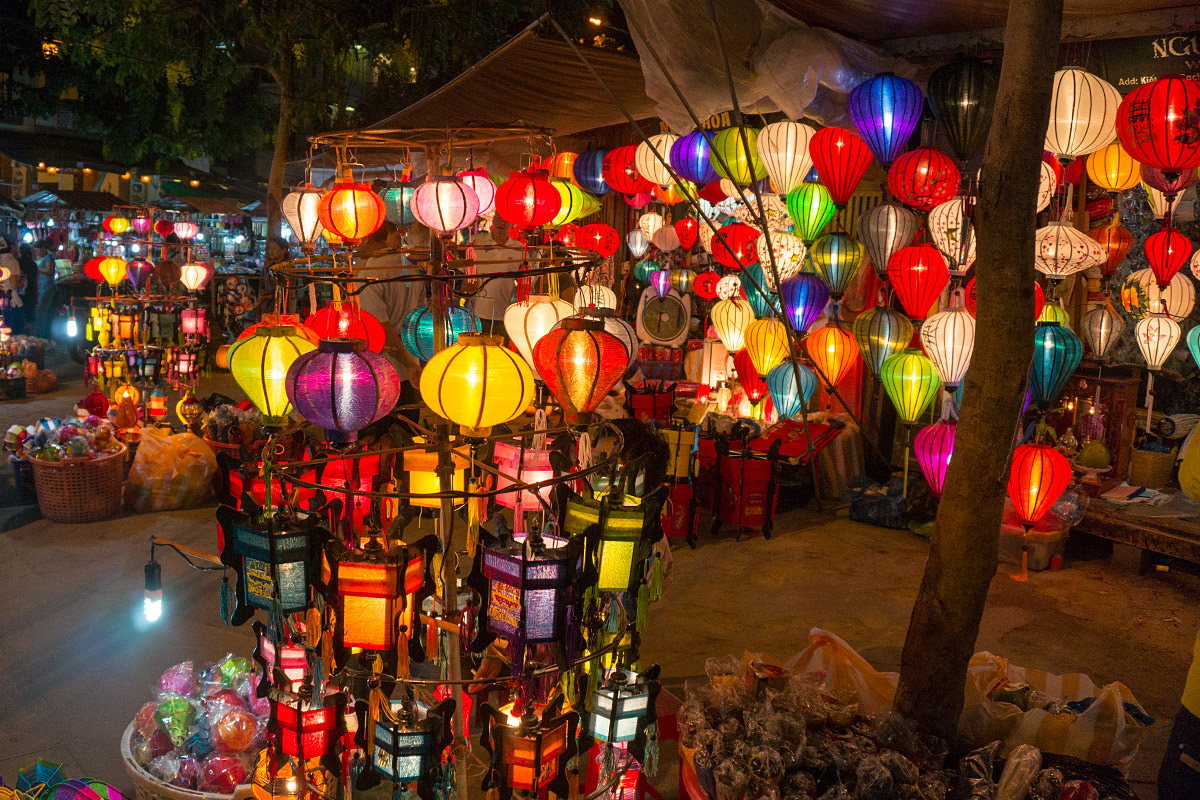 Ah well. It makes for a beautiful memory.
And now it's time for THE DISNEY PIN OF THE DAY!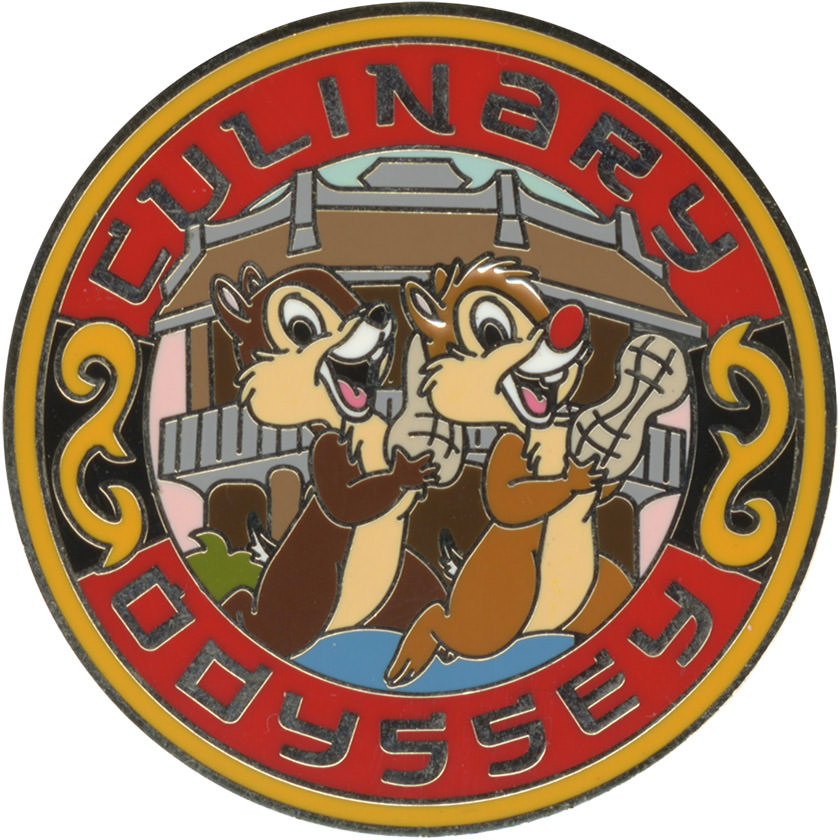 Chip and Dale would be a mess in the kitchen. What do squirrels know about cooking? They should have used Remy from Ratatouille! Given the influence of the French here in Vietnam, it would have been totally appropriate!
Ah well. It was another fantastic day in Vietnam, so I guess I shouldn't complain.