This was a long, long day... so I'm breaking it up into a two-part blog entry. This is Part One.
Today is what Adventures by Disney calls "A Day On Your Own," meaning that they don't have anything scheduled, and it's up to you to figure out what you want to do. Except... not really... because they're still around and eager to help you get the most out of your day.
A friend had recommended taking a Hội An Photo Tour, which she had done two years ago and raved about. Anxious to step outside the Disney Protection Bubble where everything is sanitized for your protection, I was happy to sign up and get out into the "real" Vietnam for a day. Lucky for me, I was able to convince three people from my tour group to go as well.
Pick-up was at 5:00am, where we were quickly whisked off to a small cafe near a ferry dock. There we were introduced to our guide and photography instructor, Pieter, who got us situated and went over some camera settings. It was pouring rain, but the forecast said things would clear up shortly, so we braved the wet and headed out to a small ferry that would take us across to the fishing village of Duy Hải...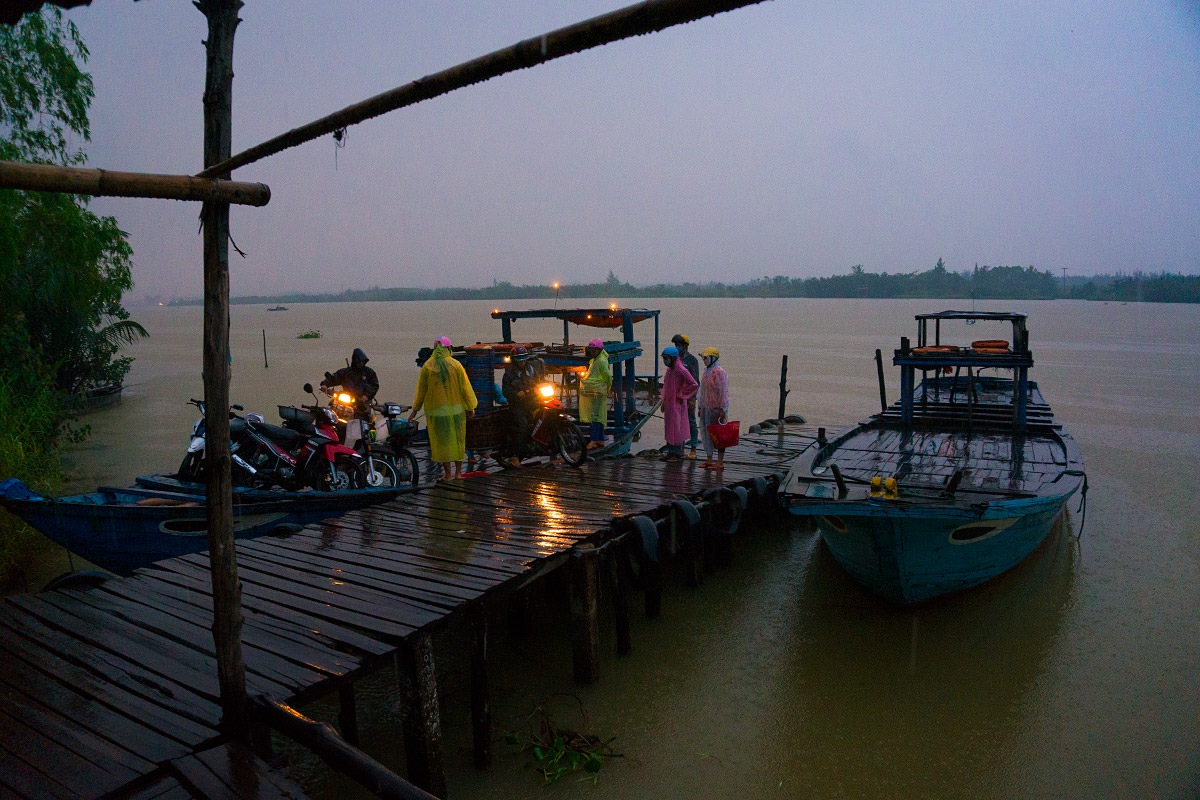 The village fish market was an amazing wash of activity, with fishermen pulling into vịnh Cửa Đại (Cửa Đại Bay) where guys in round rafts float out to meet the boats, gather up the catch, and head to shore so the ladies there can negotiate, yell, and fight their way to the best price. It's fish fish fish everywhere...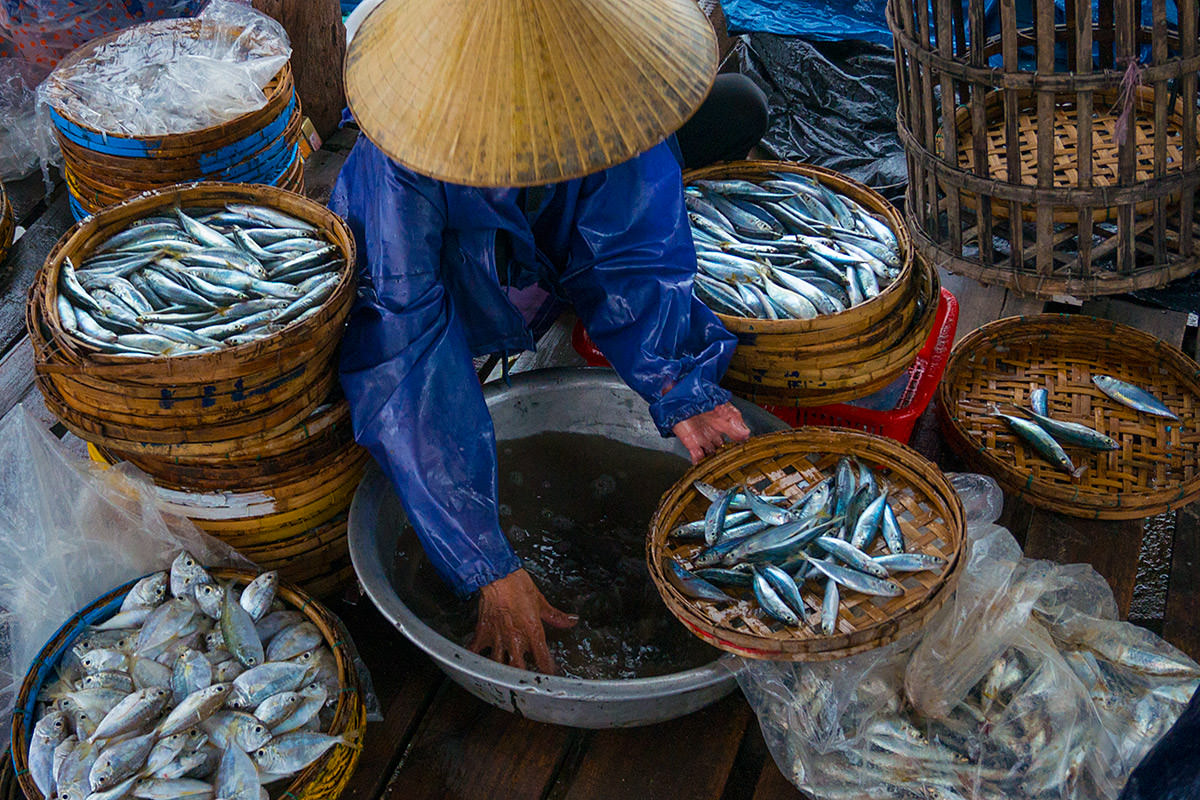 The rain didn't let up, and became a deluge around lunch time. My feet were soaking wet in no time, and my shoes were made up of water more than anything else in short order...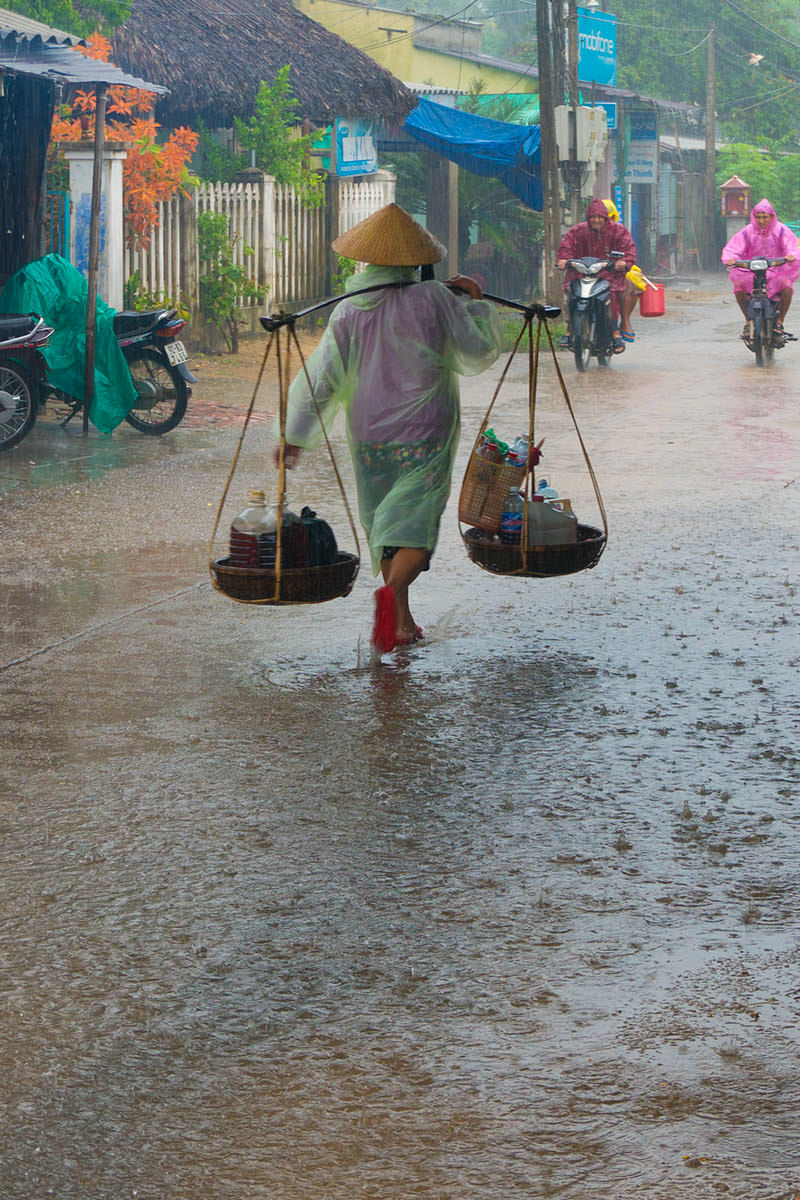 Hiding out from the rain, we darted from cover to cover where all kinds of interesting things were to be found... including a man making an anchor from scrap metal...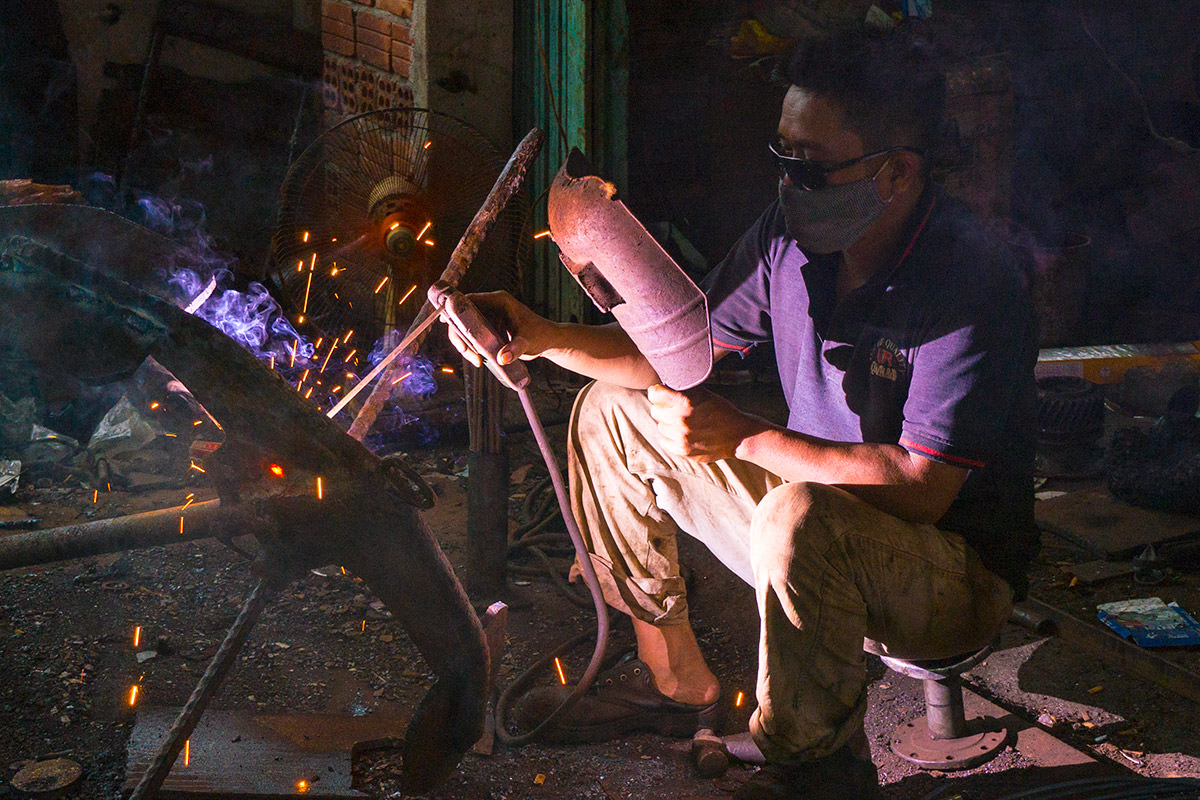 After a delicious Vietnamese-style veggie sandwich for lunch, we were off to a fish sauce factory where we could practice taking photos in different lighting conditions.
The smell was bloody awful.
But the rain stopped, and that's something.
Fish sauce is made by salting fish in a giant barrel and letting it rot for six months to a year. The rotted fish is then strained through cloth to produce sauce...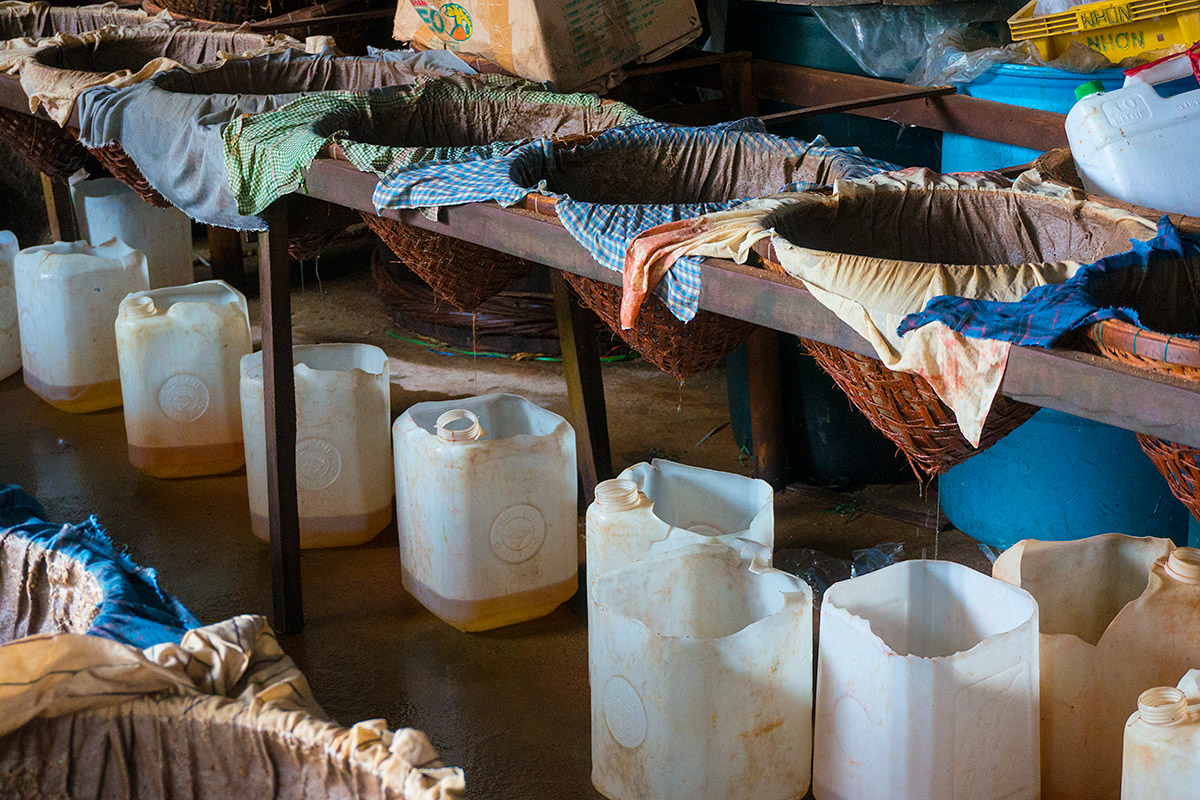 Workers at the factory get fresh fish sauce, right from the tap. I don't think the puppy hanging around looking for food got any though...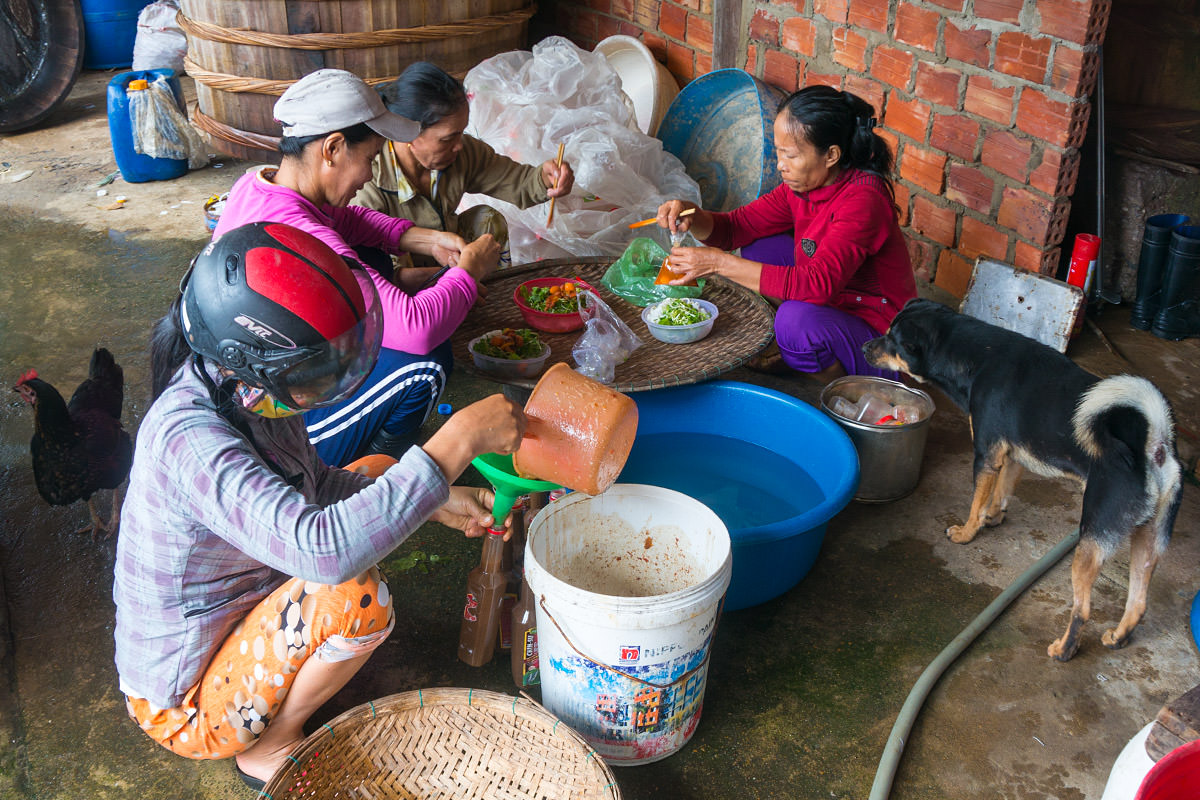 The village was filled with busy people, but those who weren't working were quite friendly and willing to pose for photos. This little boy made quite an impression on our group, and I don't think there was a single one of us who didn't want to take him home...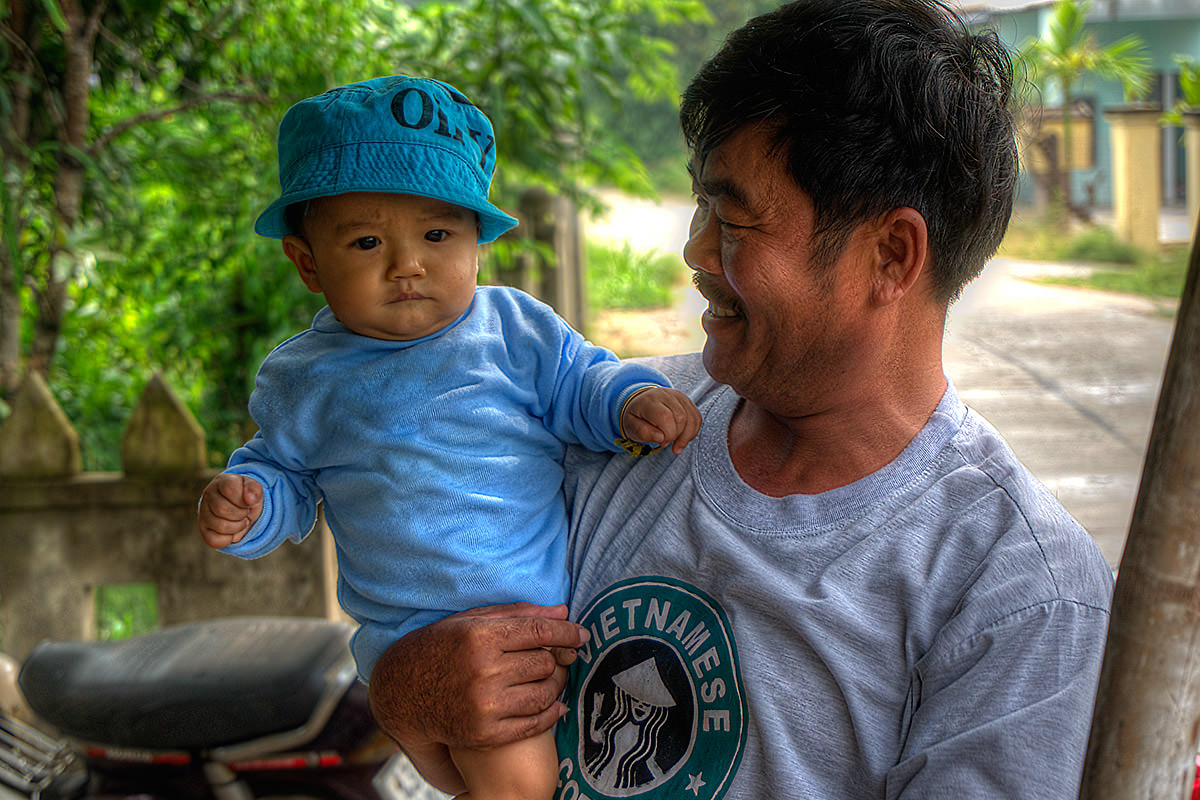 But, alas, the lucky little bugger had a dad who loved him and could spend his days pants-free, so why would he want to leave home?
The father and son were waiting at the local barber shop for a haircut. The barber there was doing a masterful job with his client, which made me wish I hadn't cut all my hair off before I left for Vietnam...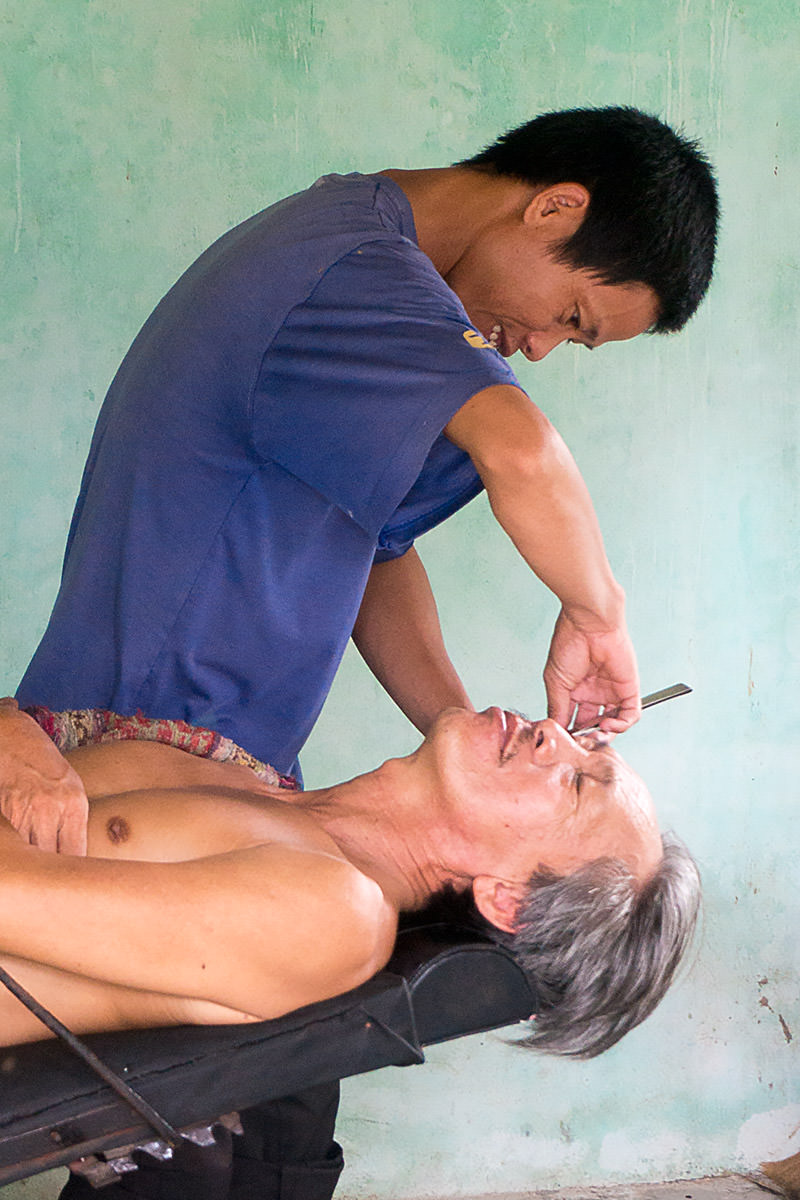 Vietnamese children are a special flavor of adorable, and this little one found us more interesting to look at than grandma trying to feed them rice...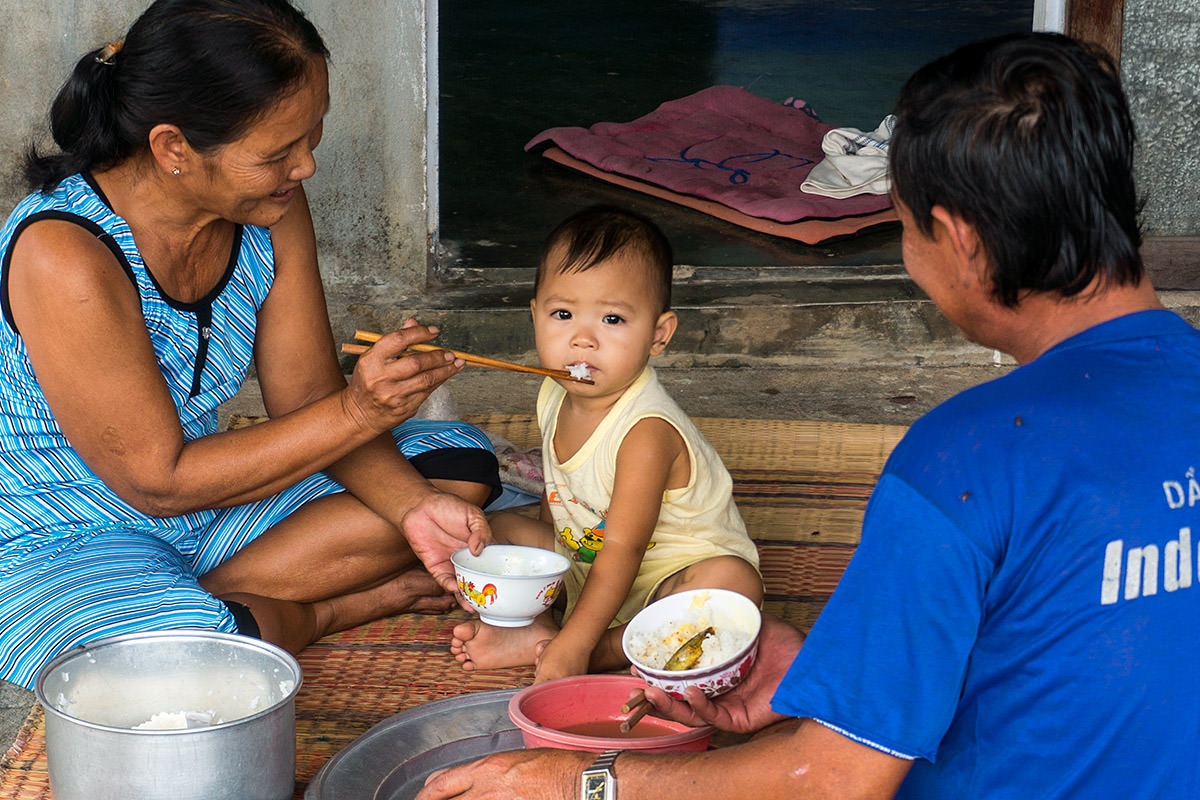 Most everyone seemed content to go about their business while people were snapping photos. This little girl was probably used to the attention, given that she is featured on the Hội An Photo Tour brochure...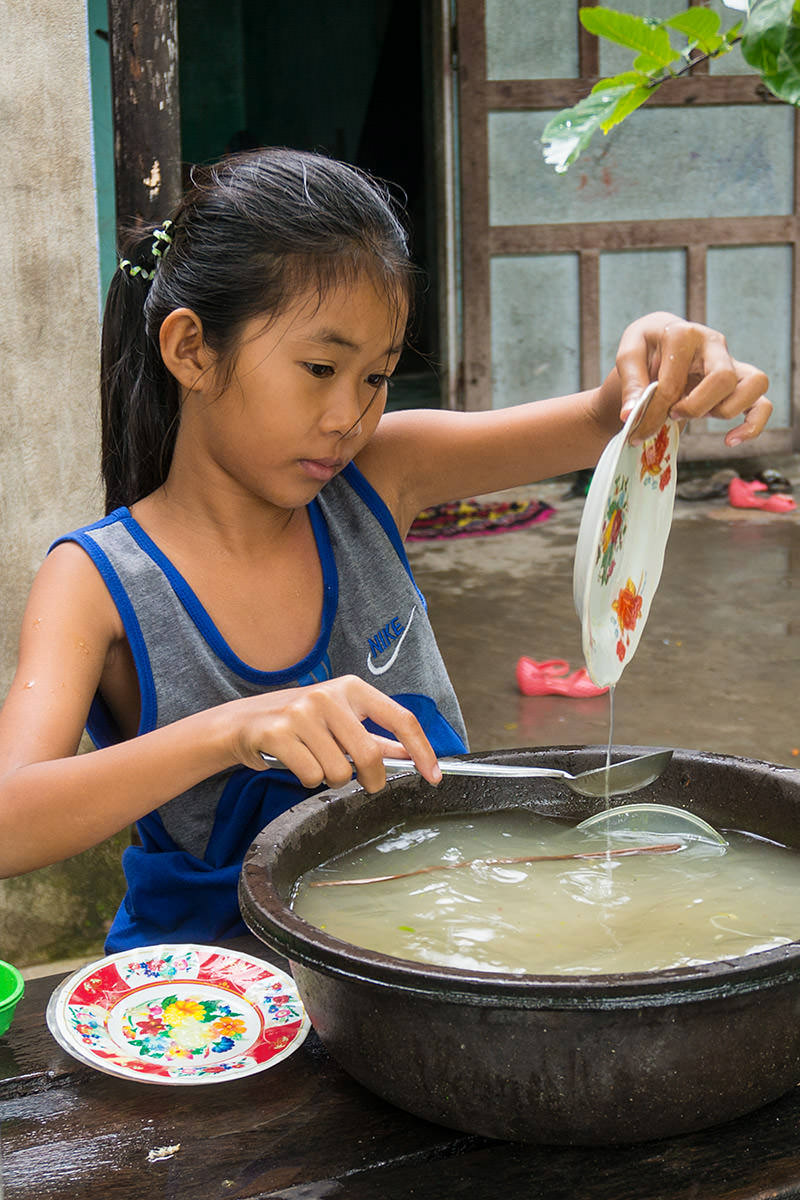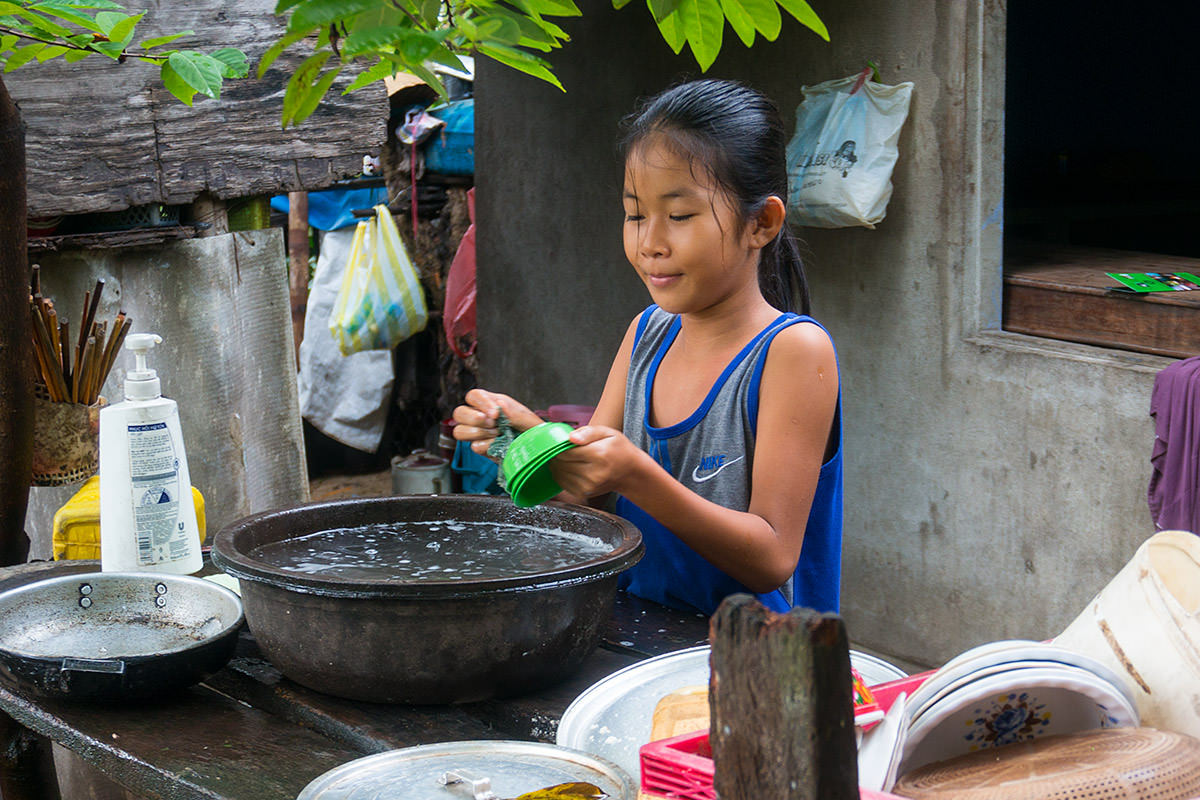 DUCKS!!!
Eventually we passed by a couple kids putting in a hard day's work at the sewing machine. The young man had some nice ink across his back...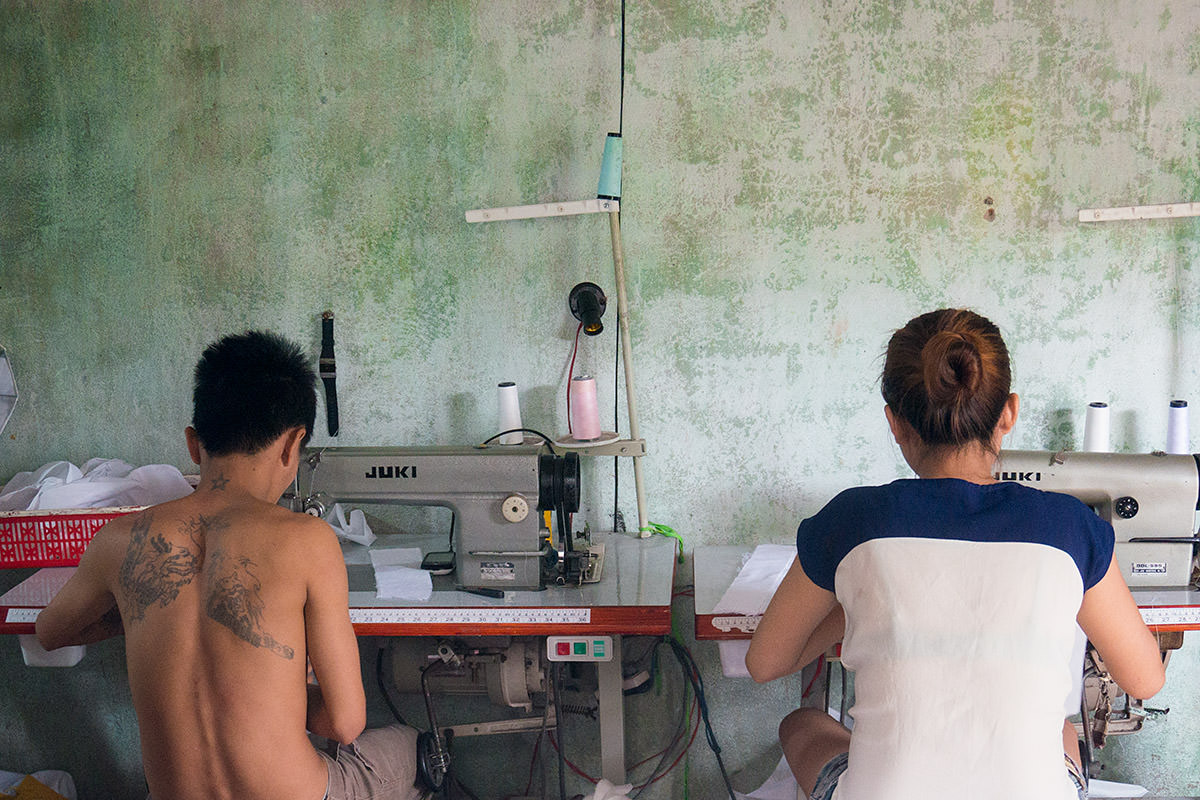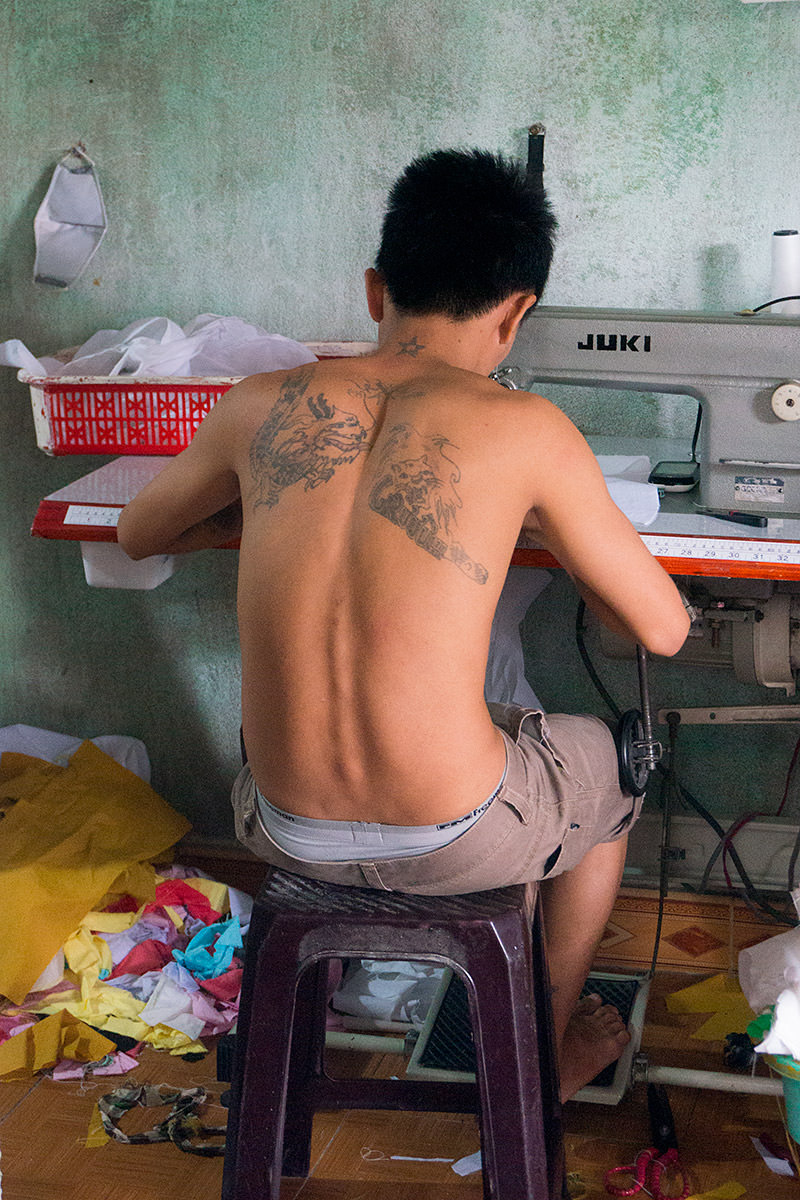 And, just like that, the tour was coming to a close. I had already taken hundreds of pictures, but that didn't stop me from taking dozens more as we headed back to the ferry dock. There were some cute mangy puppies we ran across along the way that broke my heart. It doesn't seem as though animals are treated very well in Vietnam...
Cows seem to fare much better...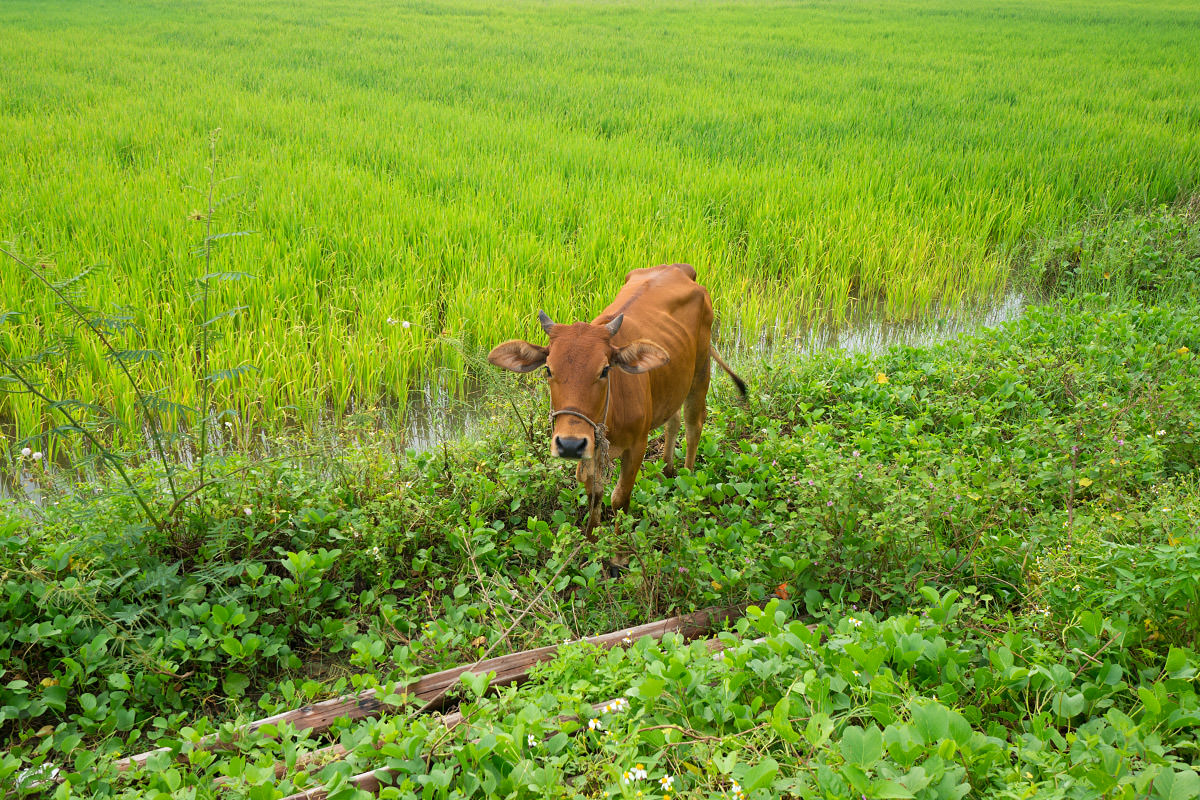 If only the sunshine had been around earlier in the day. The bay is quite nice...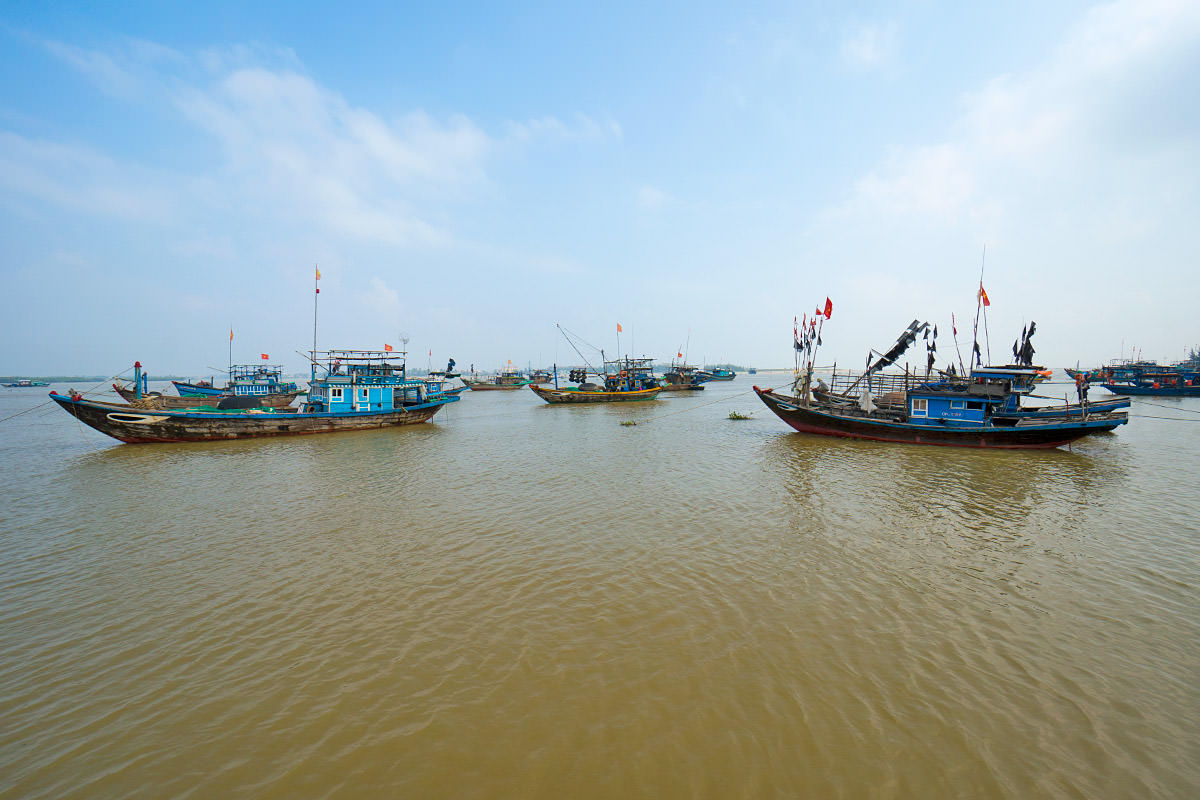 The last thing to see before heading "home" was a shipyard where boats come to be repaired...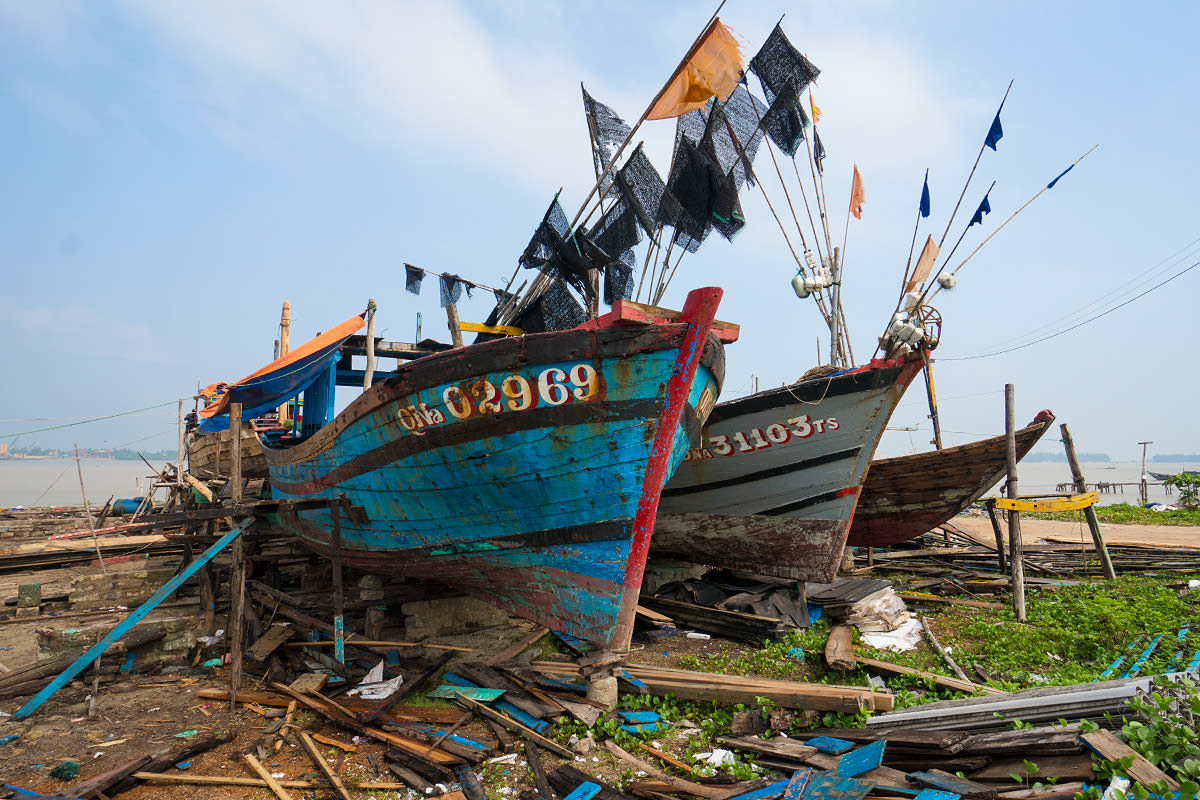 One last doggie...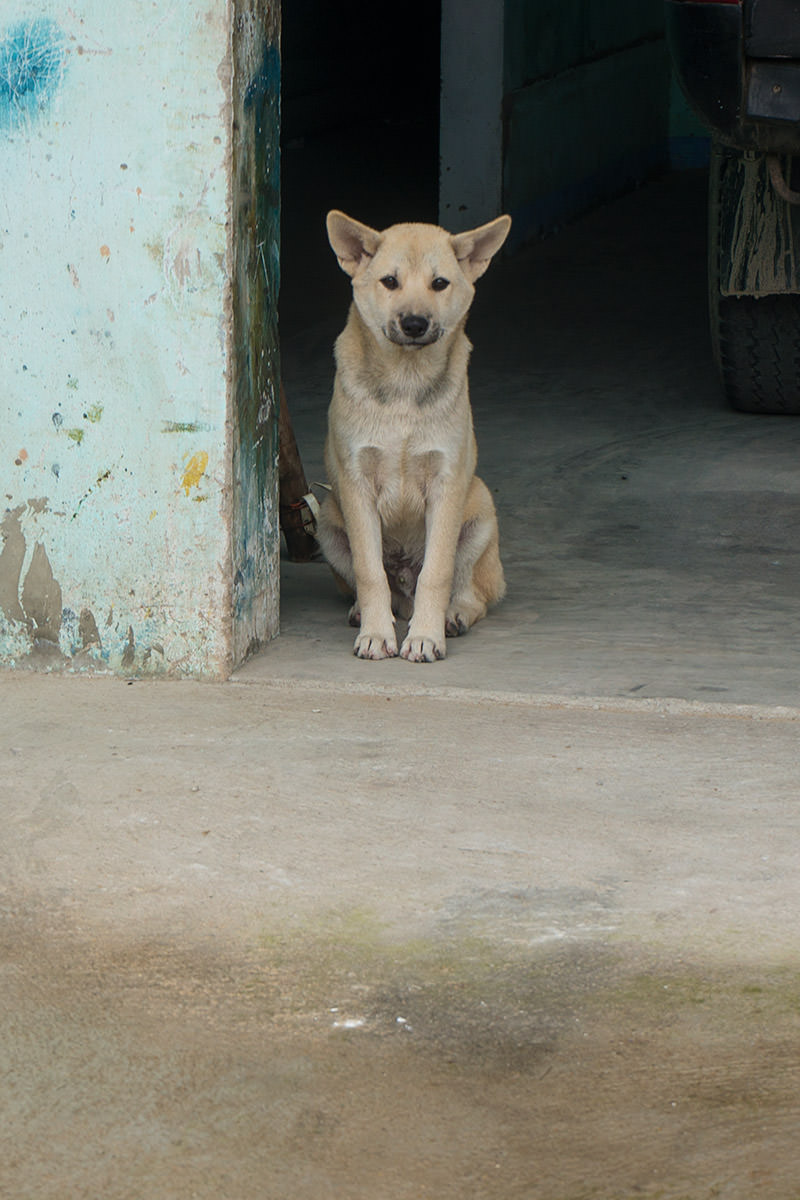 And the tour was over. But not my day. But you'll have to wait for Part Two for that.
In the meanwhile... if you're ever in Hội An, I give the Hội An Photo Tour my highest recommendation!