When I found out that one of my all-time favorite bands, The Pet Shop Boys, would once again be swinging through Seattle on their Electric tour, I was ecstatic. This would be three-for-three in seeing all their Seattle performances. Except... the date was one day before I leave for vacation. And there was no way I could make that work.
But there was also no way I was going to miss the show, so I found they were playing Philadelphia on a weekend, and my solution was clear.... I would be cashing in a pile of airline miles and hotel points and heading back to the East Coast (after Depeche Mode in Tampa last weekend).
It was totally worth the effort.
Mostly because the concert was mind-bogglingly excellent, as usual. But also because my ticket came in a "meet and greet" package where I actually got to shake hands and chat with the band! And get my lanyard and program signed...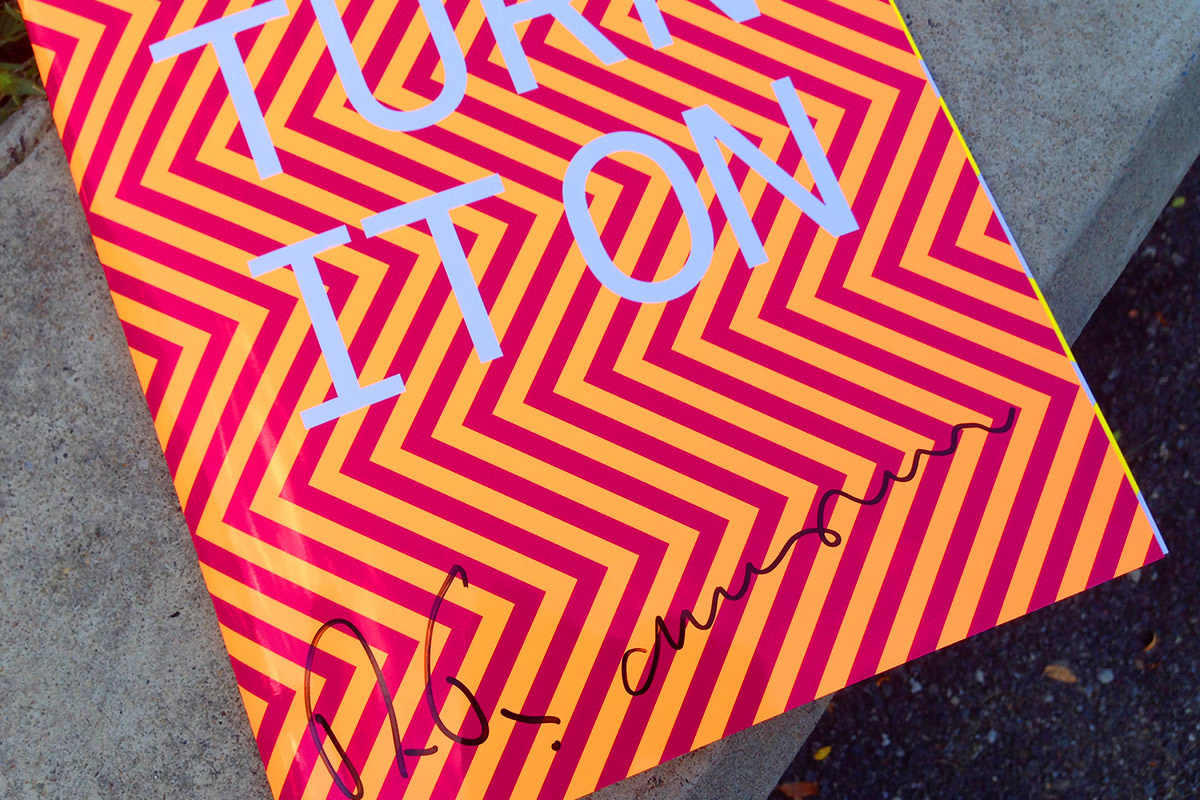 Not really knowing what to say, I thanked them profusely for coming to Seattle at long last and then returning again with their previous Pandemonium tour. It was then that Neil said "Wait... we're going to be in Seattle again this tour... what are you doing here in Philadelphia?" At which time I explained my situation, and Chris was kind enough to say that they really enjoy playing Seattle and that it's part of their schedule now (replacing Texas, apparently). Both "Boys" were incredibly warm and friendly, and seemed genuinely appreciative of their fans. It was a complete thrill to have met them, and I'm still a bit starstruck from the experience.
As I had said, the show was beyond amazing. Very imaginative and technically impressive. Beautifully staged. Incredibly entertaining. And then there was the music... which is one of my favorite things on earth. They played a brilliant assortment of songs new and old, and the crowd was on their feet the whole time.
AND I GOT TO SEE IT ALL FROM THE SECOND ROW!!!
When I bought my ticket, I had thought that I was in the 28th, because my row was "BB." In an Excel spreadsheet, columns go from A to Z, then go AA, BB, CC, etc. But it turns out that the "Mann Center for the Performing Arts" has BB as the second row of the orchestra pit. I was so close to the stage that it was almost like getting to meet them all over again!

ME! RIGHT THERE AT THE STAGE!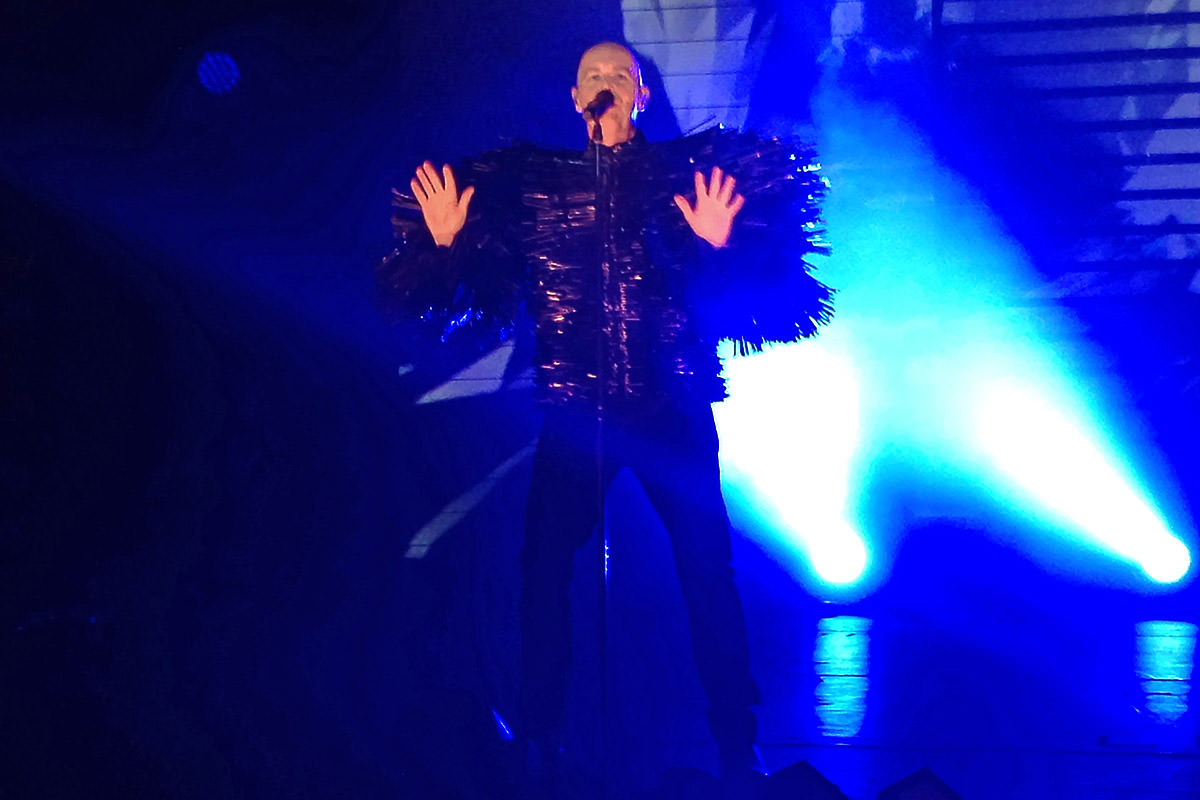 Their first costumes were scary spikey shirts. They did not look at all comfortable.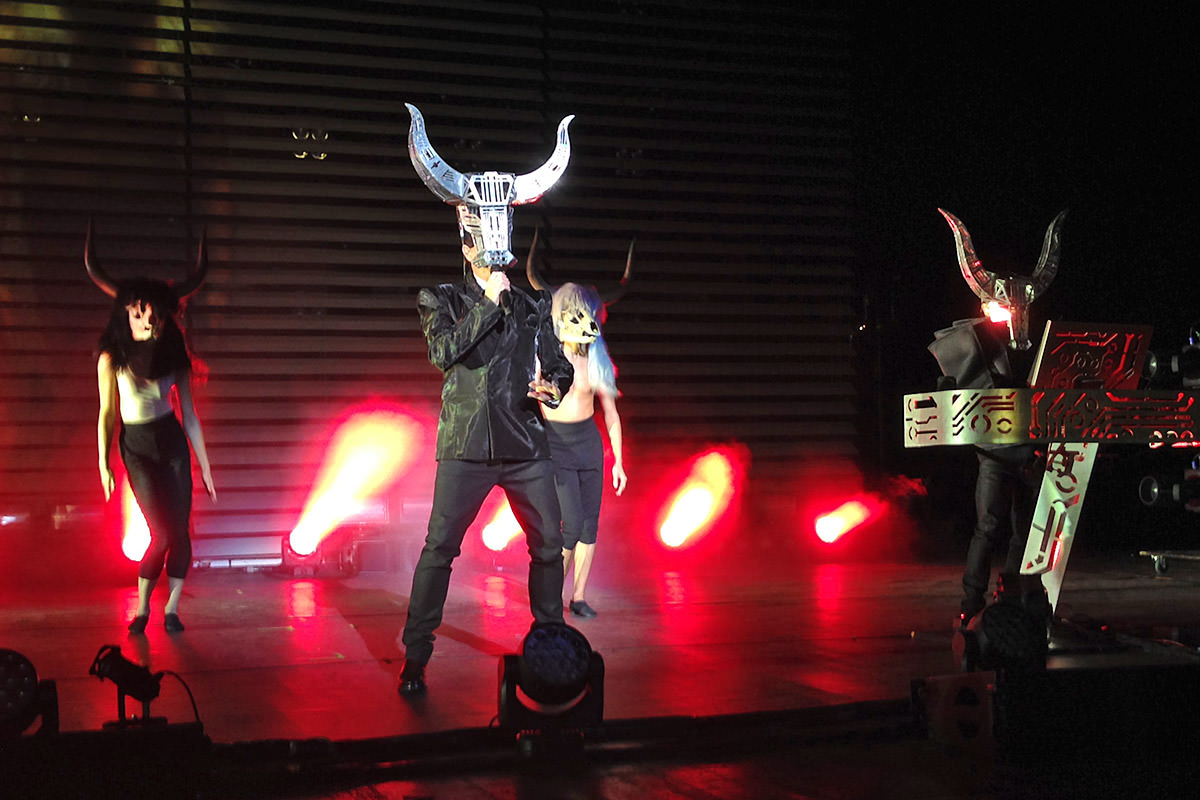 Then it was time for... BULL HEADS!!!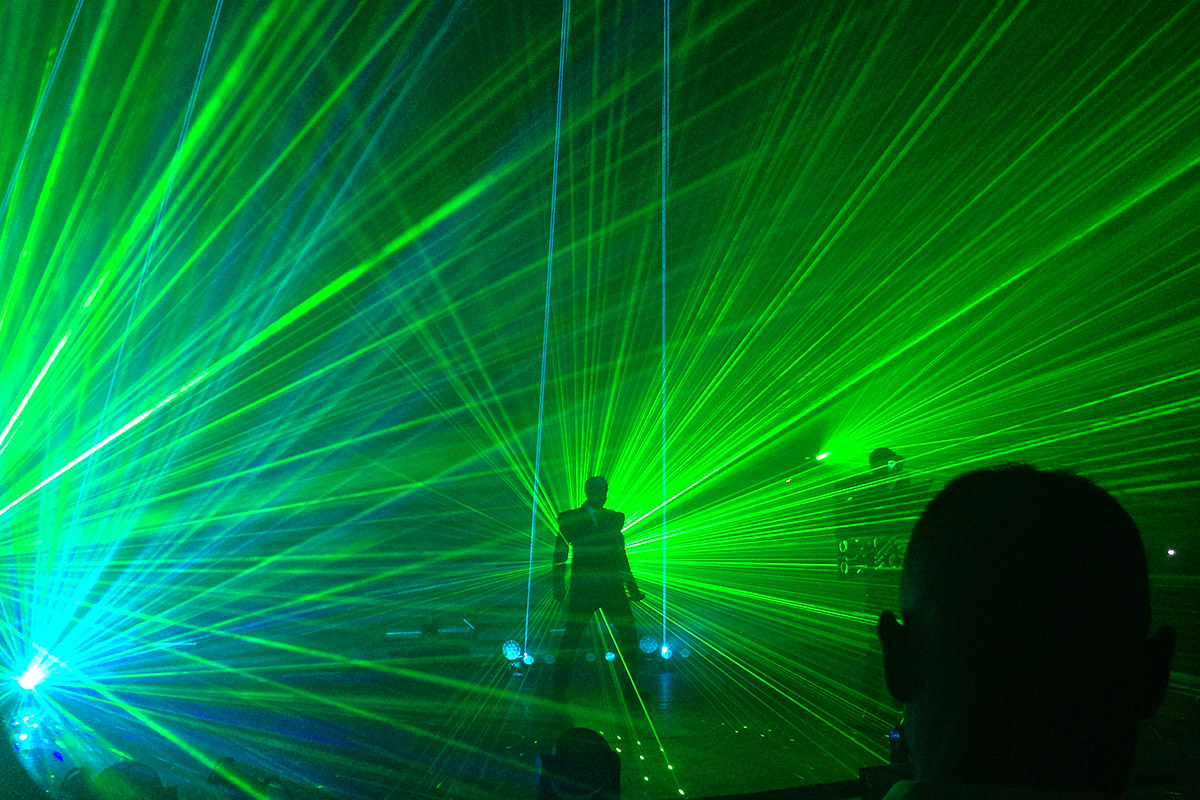 The sheer volume of lasers present would have vaporized lesser men!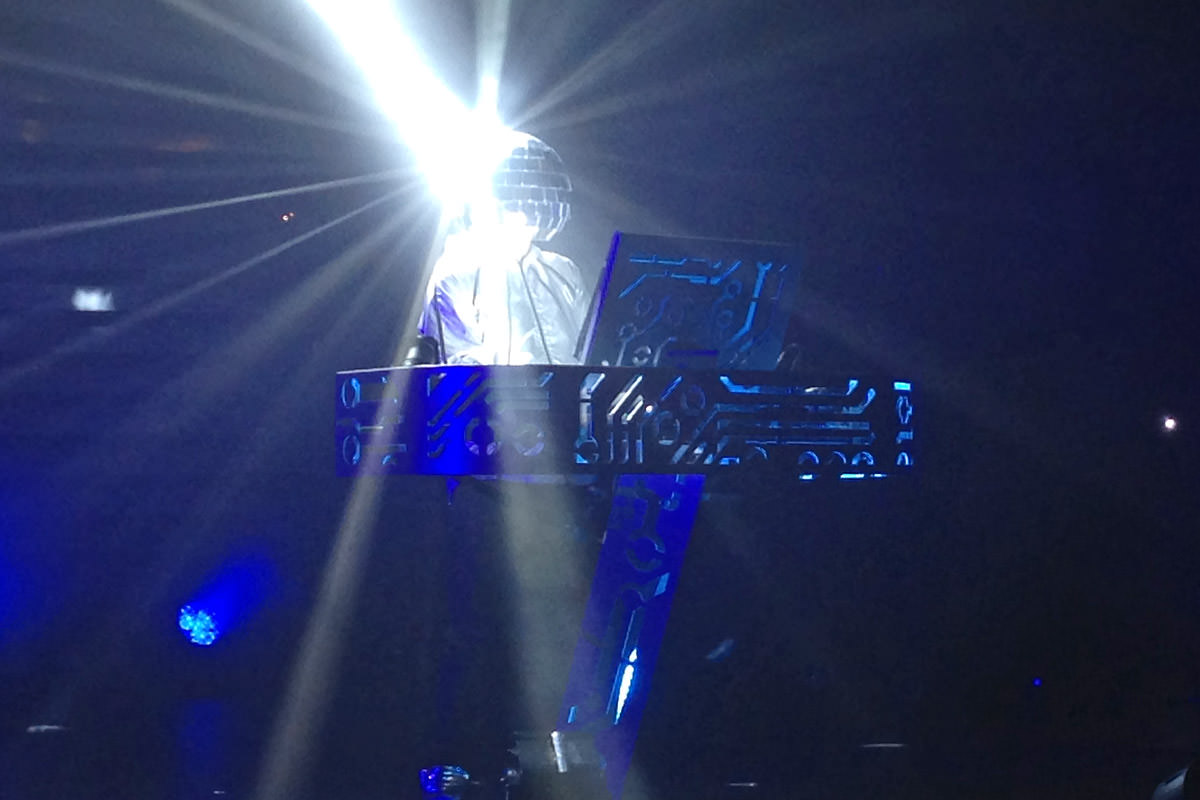 Chris is wearing a disco ball on his head. And why wouldn't he?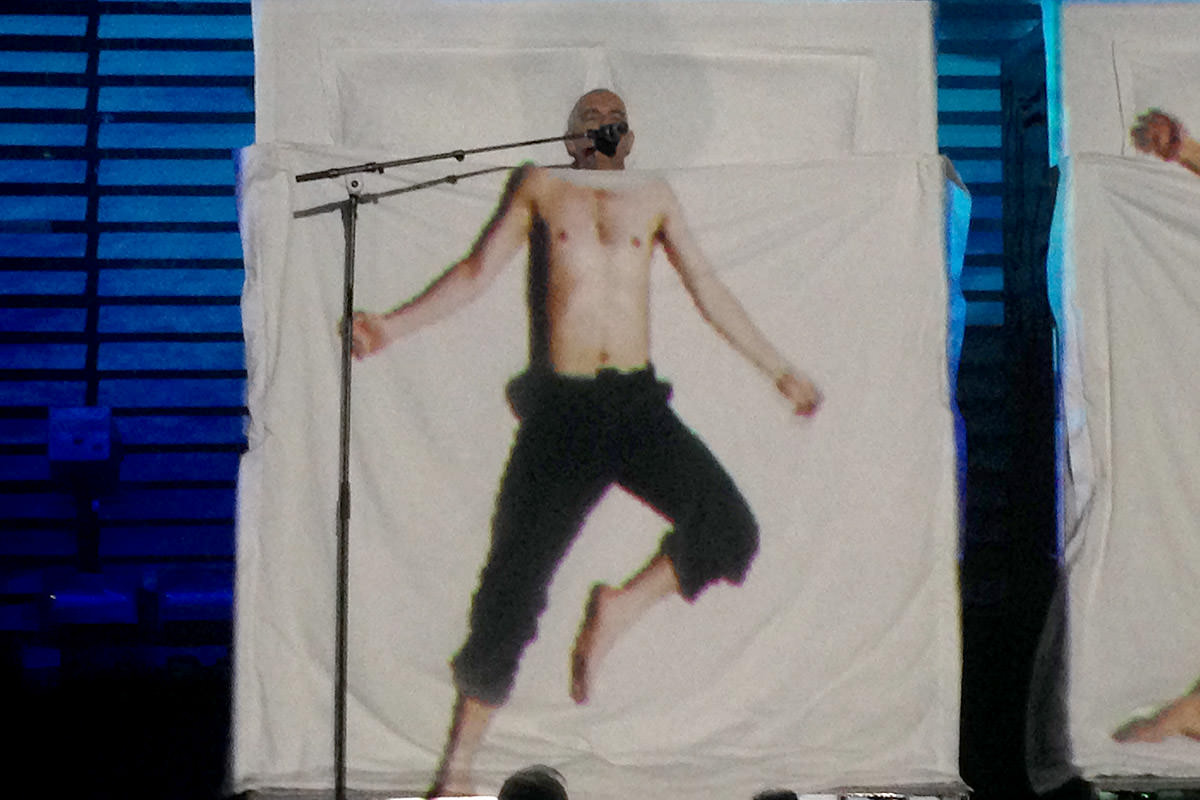 The Pet Shop Boys were strapped to beds, then had other bodies projected on to them!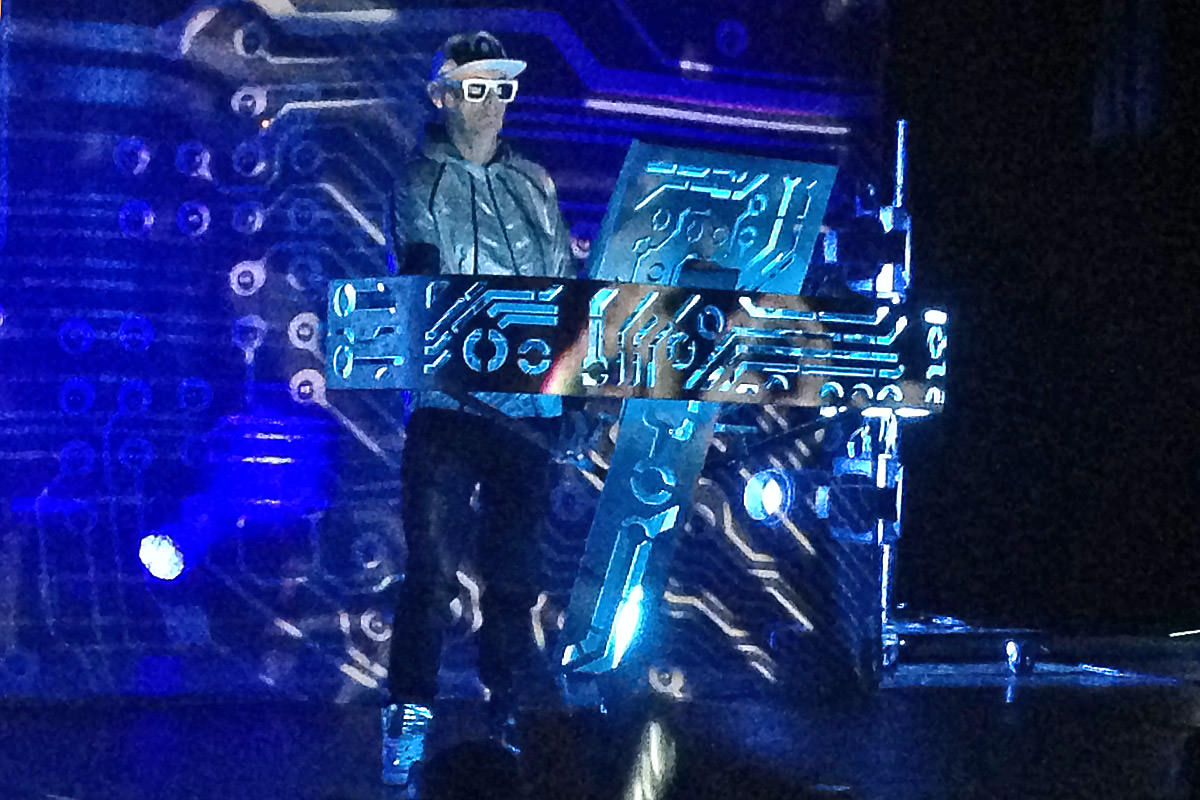 Chris's keyboard station was beautiful and... ELECTRIC!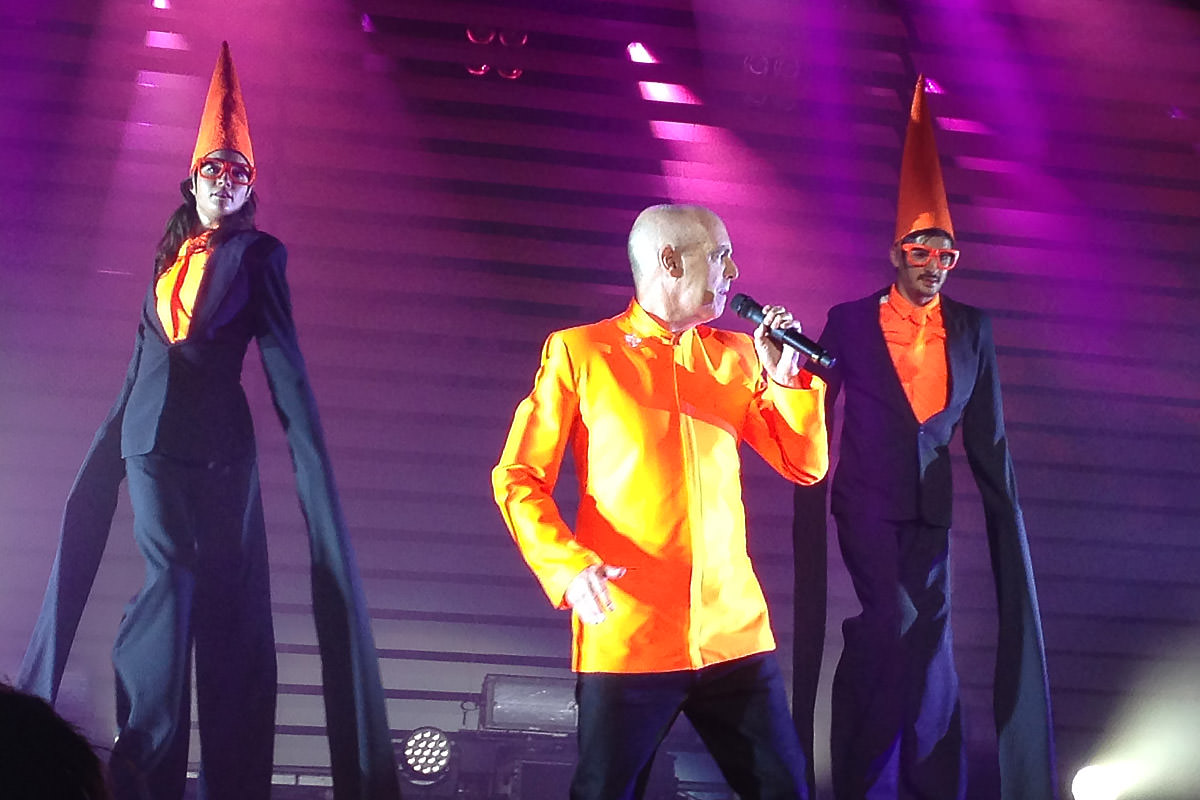 And... it was time for a final couple of songs and the end to a great show!
Incredible. Just incredible.
No joke... if you are even a tiny bit of a fan of The Pet Shop Boys, GO SEE THIS SHOW! Tour dates are here.
And then...
This is one incredibly small world. I went from having no idea how I was getting home from the concert to getting a ride from the guy sitting next to me from Philadelphia who is a colleague of a friend I know who lives in London when I am from Seattle. I noticed it completely by accident when he put on a sweatshirt with a company logo I recognized. And this follows my running into my friend from London when I was in Boston back in June.
Everything's connected... you just have to stop and look for it!
And speaking of connections... seeing The Pet Shop Boys was not the only great thing to happen today... I got to go to lunch with blogging buddies BubbleWench, LibraGirl, and ChrissyRub! They were incredibly kind enough to take time out of their busy Sundays to come hang out with me and I couldn't have been happier. Having met such amazing people over the years from this blog continues to be a payoff that never ends.
After a fun couple hours, the ladies were nice enough to kill time with me before the concert by offering to take me to see Ft. Mifflin. Once they told me it was haunted, I was totally onboard! It's actually quite a pretty area...

Though the insides are kinda dead. I totally understand why ghosts would want to hang around here...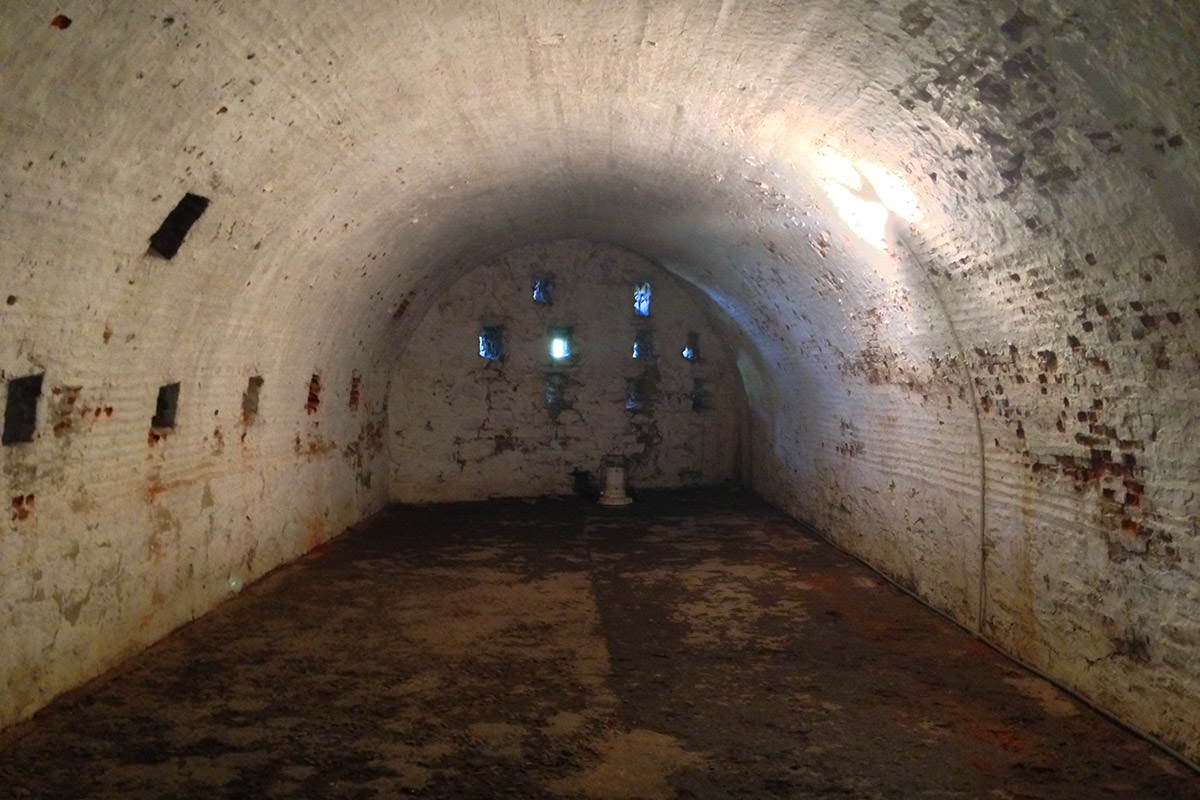 The most interesting thing about Ft. Mifflin today, however, is its proximity to the airport. Every 5 minutes, a plane screams overhead. And the planes get really close...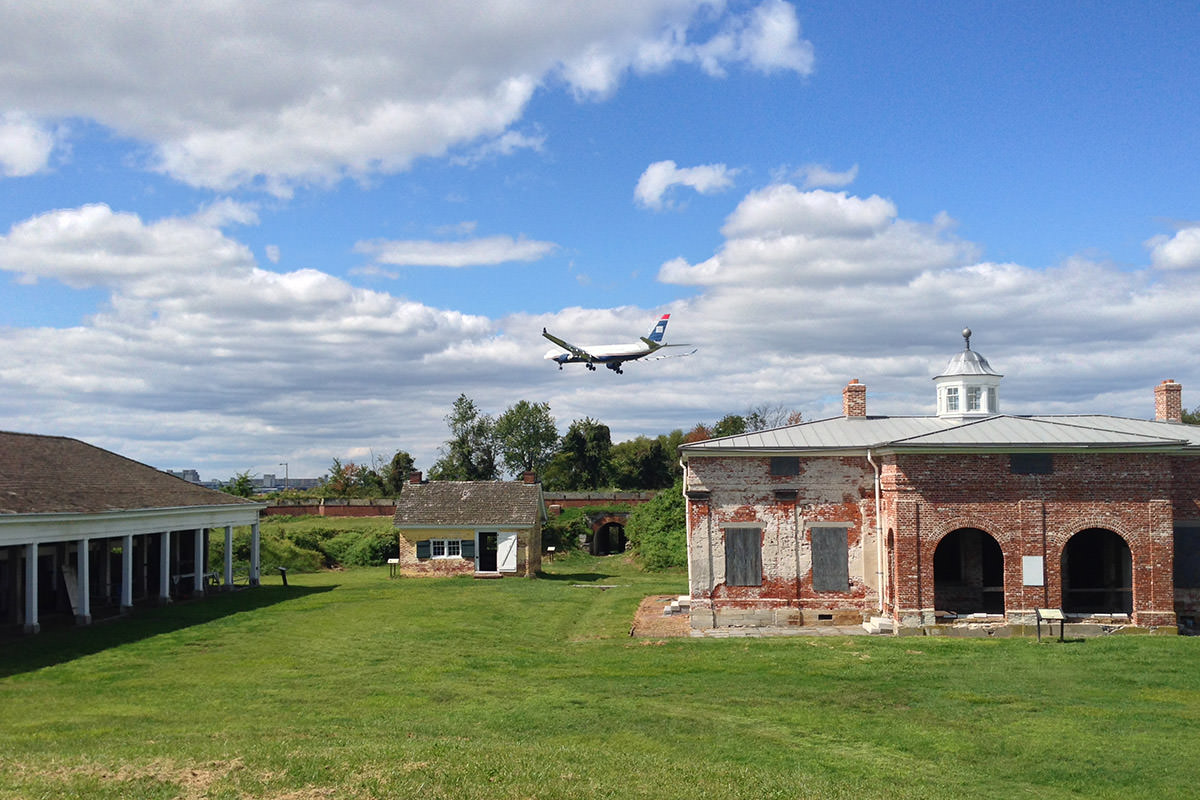 No, seriously, the planes get really, really close...
I swear at some point I could see people inside...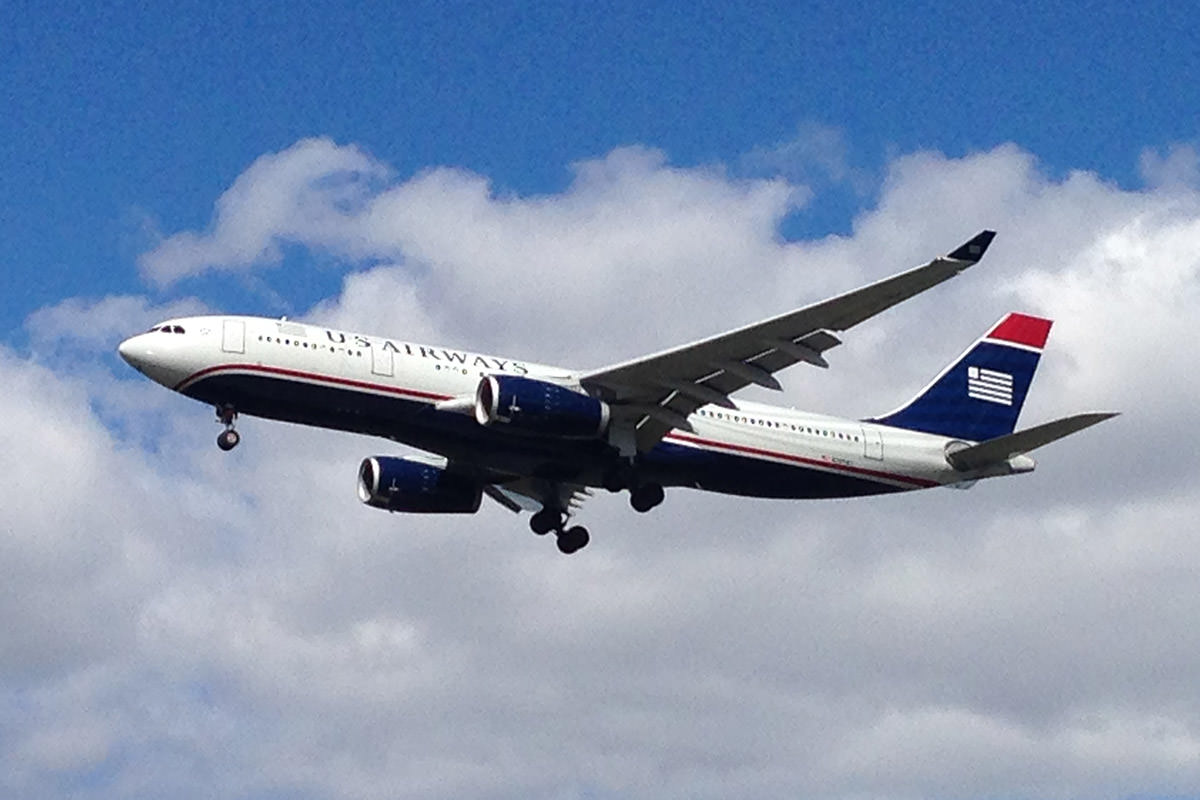 Pretty cool! Thanks again ladies!
And... then it was off to the concert, which LibraGirl was kind enough to drive me to.
And... it was incredible. Just incredible.
But I think I mentioned that already.