I woke up early and felt like I should be running around buying last-minute souvenirs on my last day, but then remembered that I stopped collecting souvenirs years ago. I don't have room for that crap, so photographs have become my souvenirs. Thanks to the digital age, they don't take up much room at all.
And so now I've visited Helsinki (and Tallinn, at last), which is nice... but, just like when I visited Oslo and Stockholm, I'm disappointed that I didn't have time to head north into the wilds of Fennoscandia, or spend any time exploring the coastline. This is a fascinating geological part of the world, and visiting a few cities is not like I've really seen any of it.
More to add to my bucket list, I suppose.
One thing I did do was head back to the Hard Rock Cafe Helsinki so I could take some pictures. When I was there for lunch a few days ago it was crowded and crazy, so this time I went just before they opened. As I had mentioned before, the cafe is a bit on the small side, so it only took two shots to capture the entire dining floor...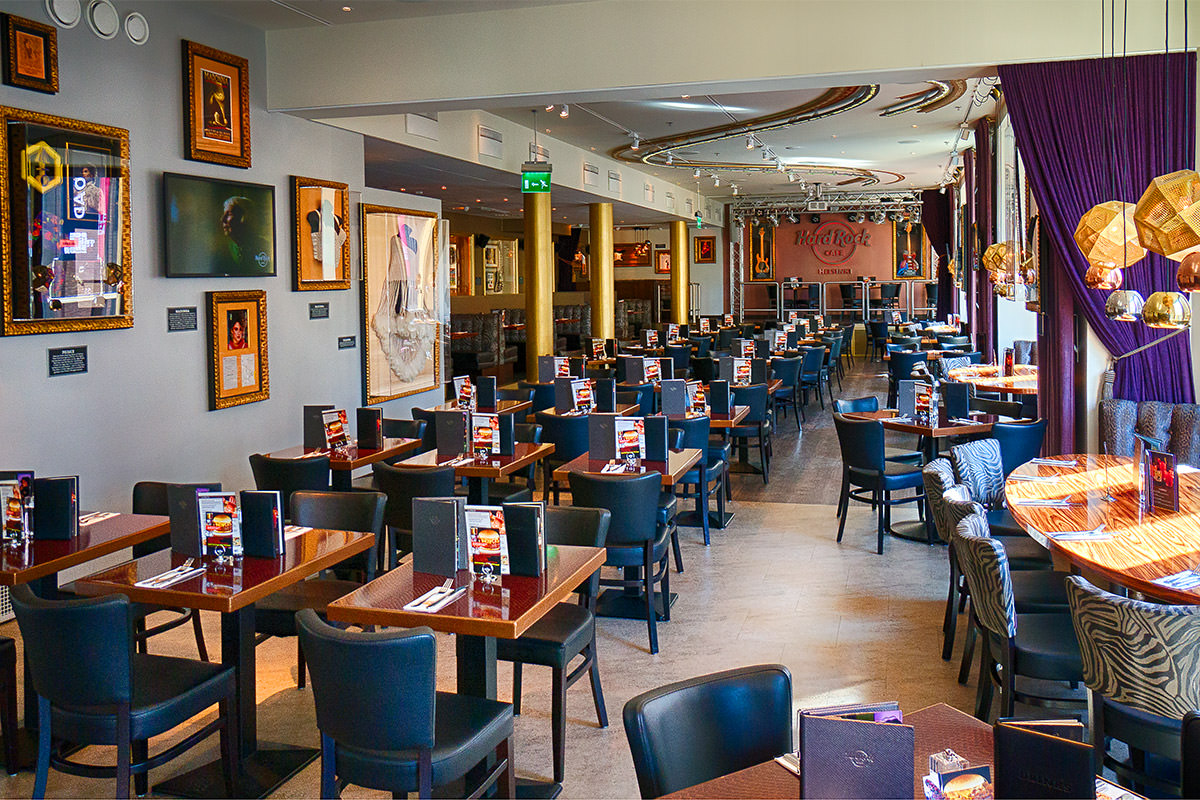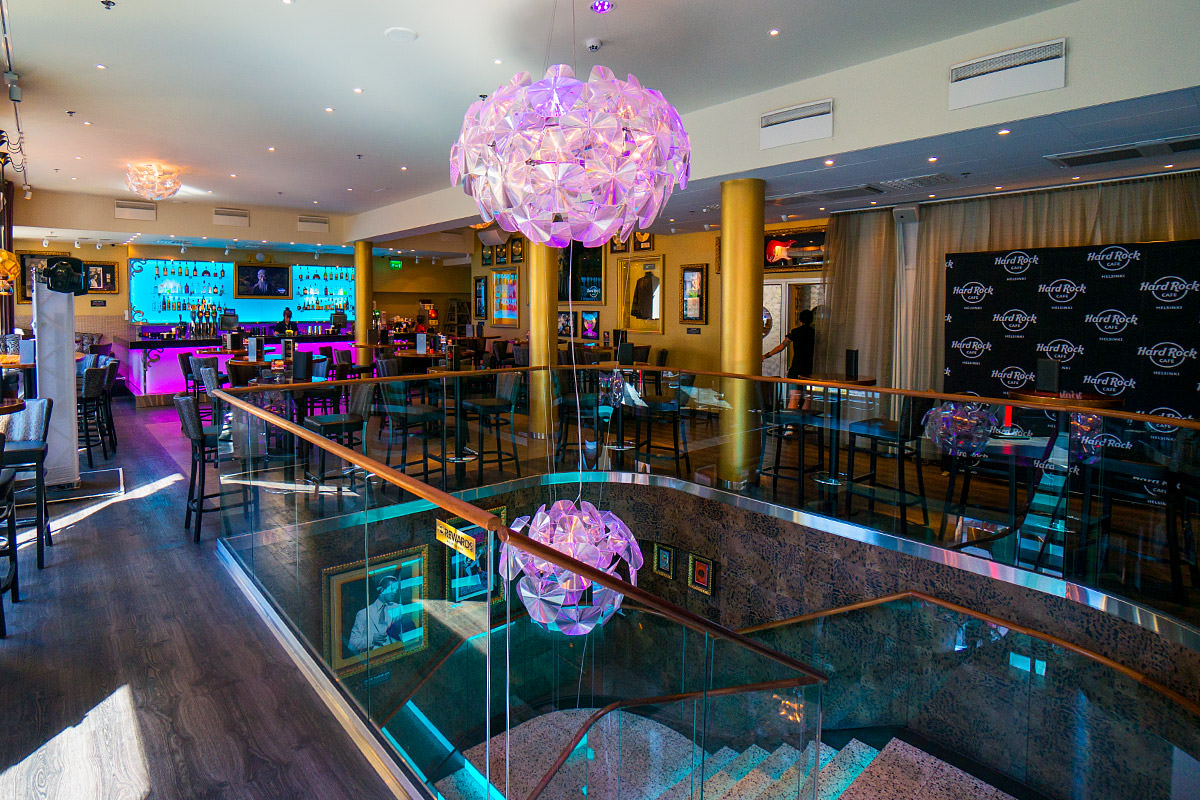 After the Hard Rock, it was time to check out of my hotel so I could catch the FinAir bus to Helsinki-Vantaa Airport. Which, oddly enough, had NO line at security despite being fairly busy. Security itself is kind of spacey and futuristic with glass gates that light up so you know when to enter... then hold you there until you've been cleared.
Other than some noisy assholes in the business lounge and some rode assholes crowding in line at the gate, my trip back to DutchyLand was uneventful.
And then...
Time for PATATJES MET with DutchBitch. Again...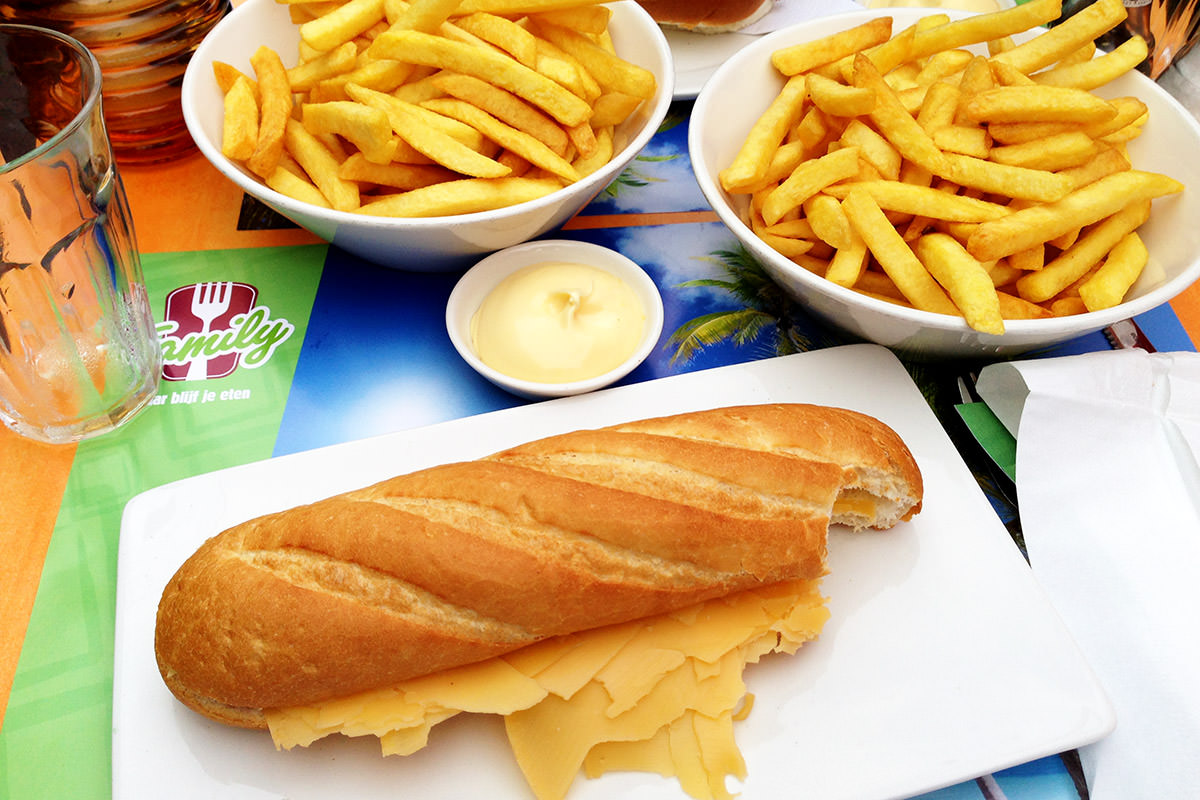 I'm so going to miss this...