One of these days I am going to visit New Orleans and never leave.
It was here in The Crescent City that my life of travel began. Back in 1983 at 17 years old I took my first "real" trip on my own with no parents and no rules. Many important things were found... and lost... in New Orleans 30 years ago, and the city has had a hold on me ever since.
This is my first visit to New Orleans since Hurricane Katrina devastated the region in 2005. My previous trip coincided with the 200th anniversary of The Louisiana Purchase in 2003, and I am still trying to wrap my head around the fact that it has been an entire decade since I was here last. It doesn't feel like it's been that long.
But a visit to the National World War II Museum makes me feel the time passing. When I last visited there in 2000 after it opened, it was called "The D-Day Museum" and half the size it is now...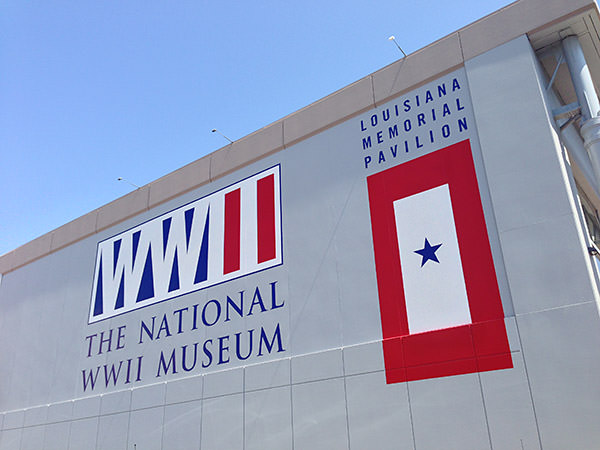 The new "Victory Theater" expansion houses a special "4-D" movie titled Beyond All Boundaries which features narration by Tom Hanks and other stars. It was pretty good. What was not good was the boring-as-hell Final Mission submarine "simulation" which felt pointless and stupid. Not at all worth the extra money to see. But even if you skip Final Mission, walking to the massive Freedom Pavilion is still worthwhile because of the planes they've got on display...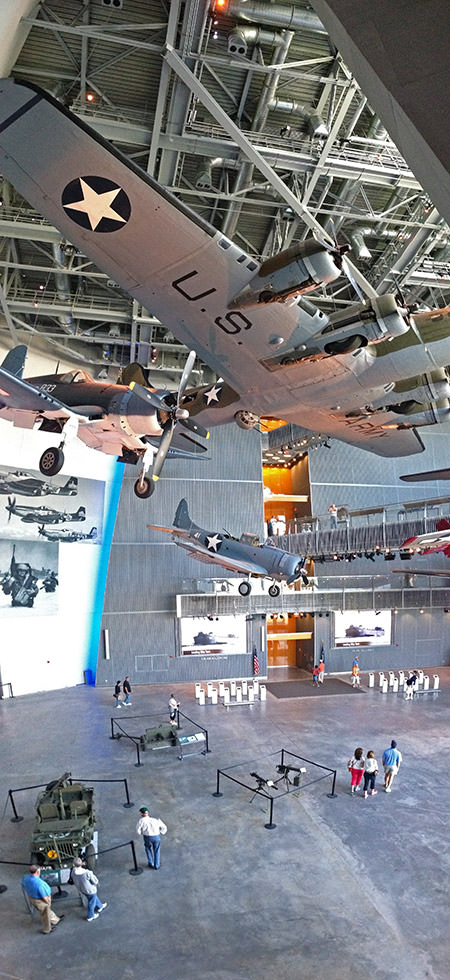 There are walkways which literally allow you to walk around the full-size aircraft suspended there...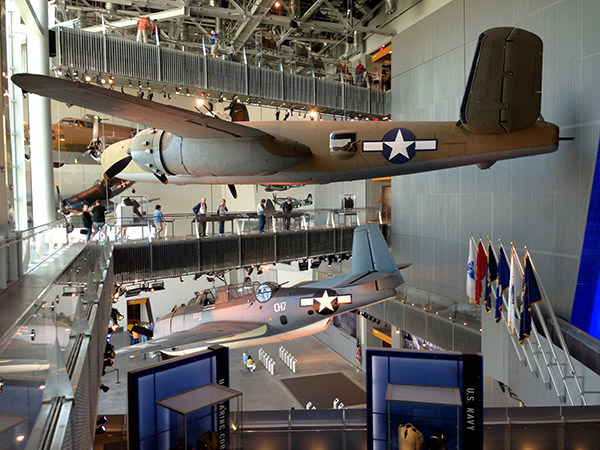 NOT for the faint of heart, however. Those upper walkways really took a toll on my sanity given my crippling fear of heights. Not that they don't warn you...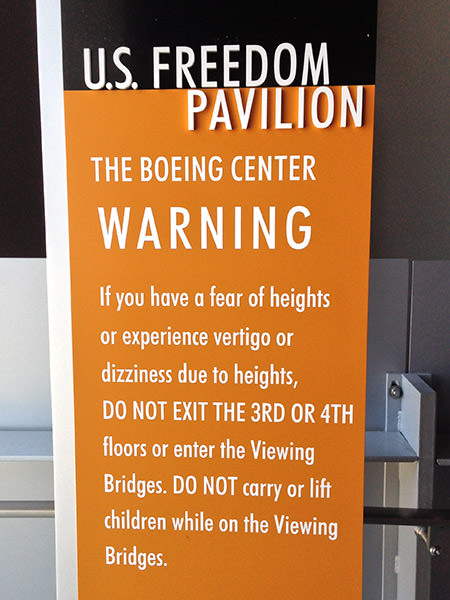 The exhibits in the main museum are still nice, and has some terrific artifacts to look at...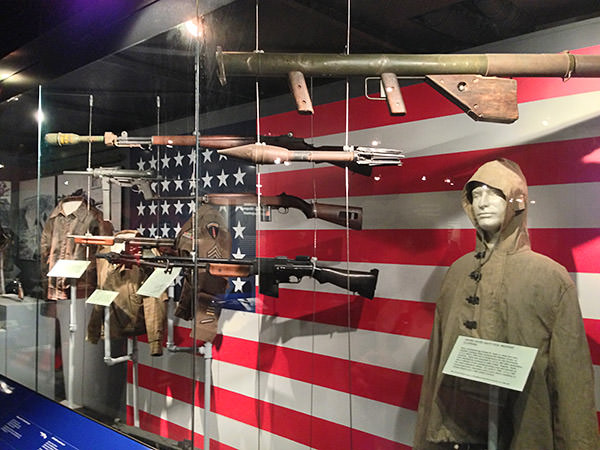 After an early dinner, it was time for a trip to the French Quarter and Bourbon Street, which always looks so tame during daylight hours...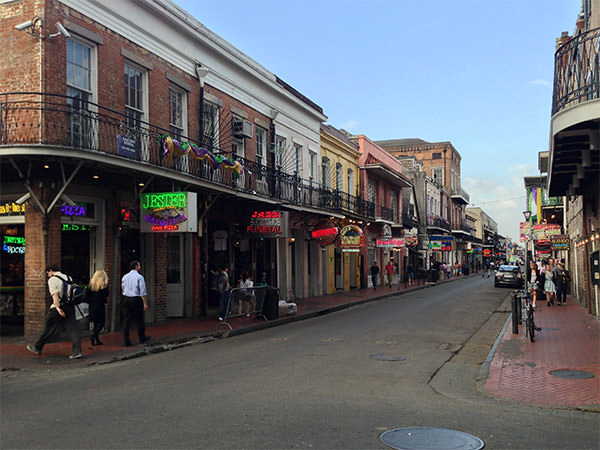 Dessert was (obviously) freshly-cooked beignets at Cafe Du Monde...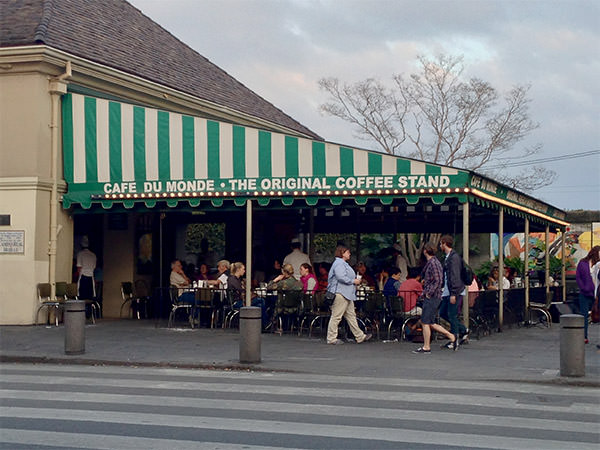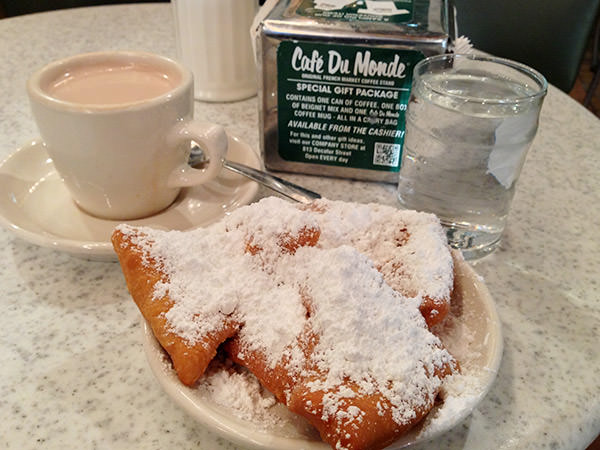 Dusk falls over Jackson Square as I walk the riverfront...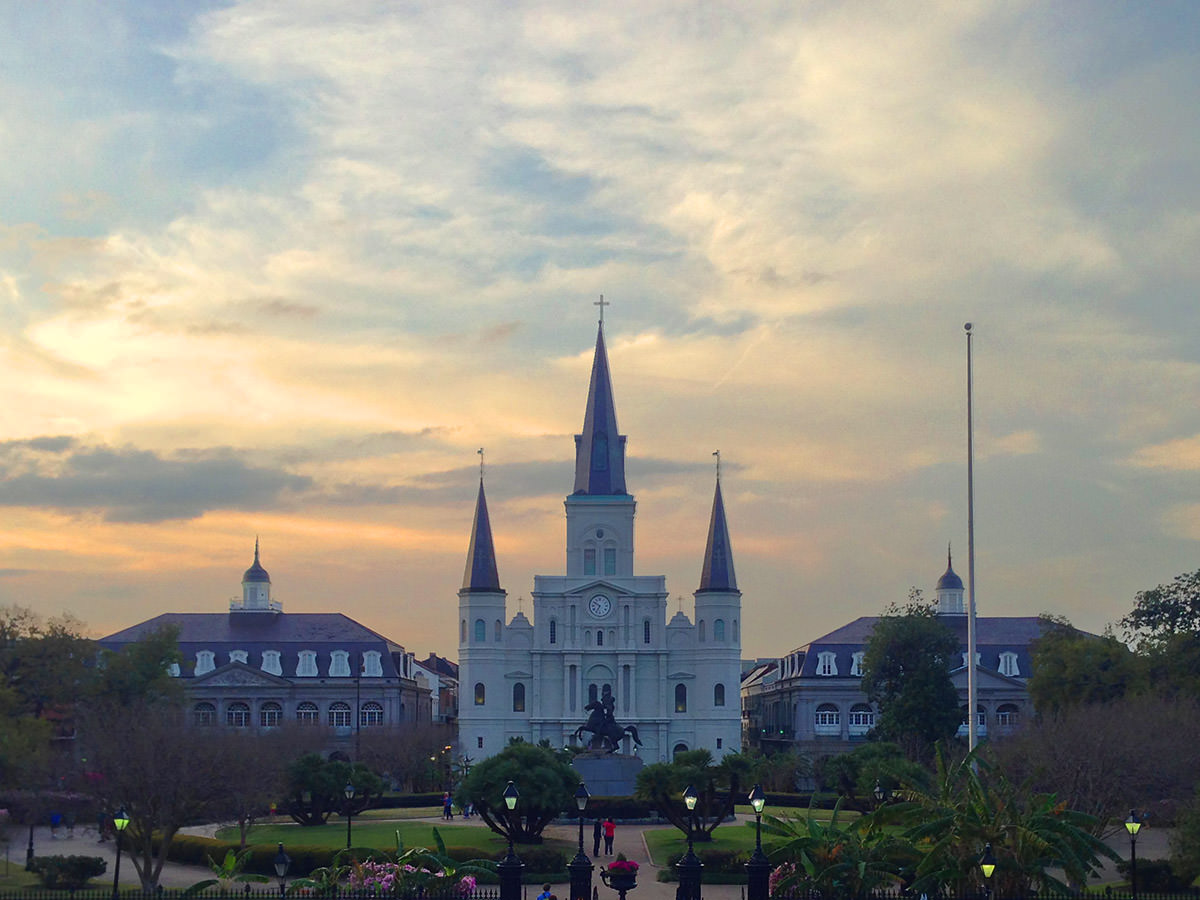 Apparently Bad Monkey now has his own Mardi Gras beads...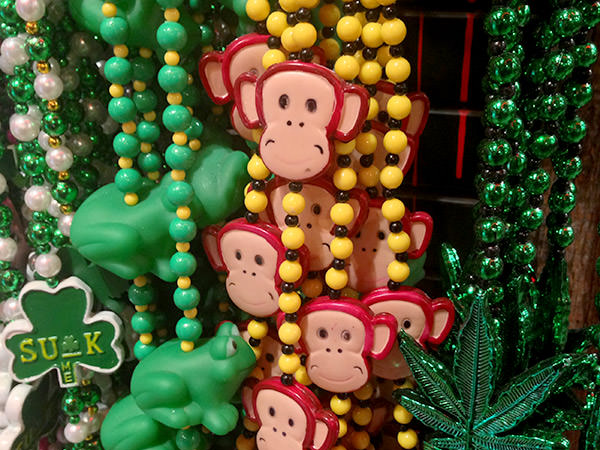 Things start to heat up on Bourbon Street as the sun goes down. Never mind that it's a TUESDAY, it's time to get your party on...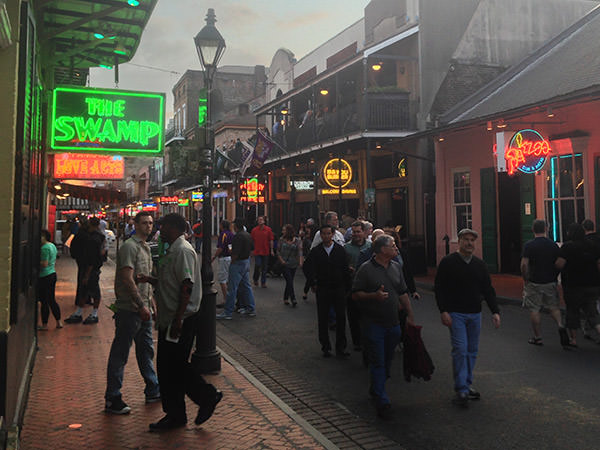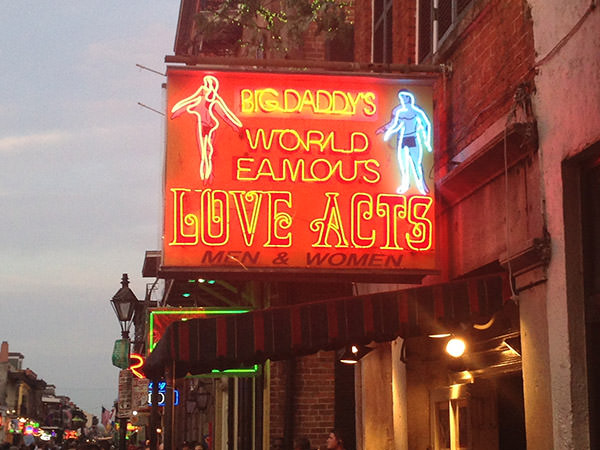 And, lest I forget the reason I came here... Hard Rock visit No. 150!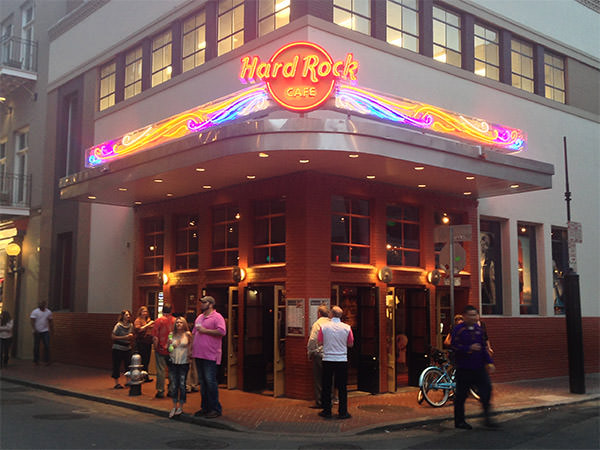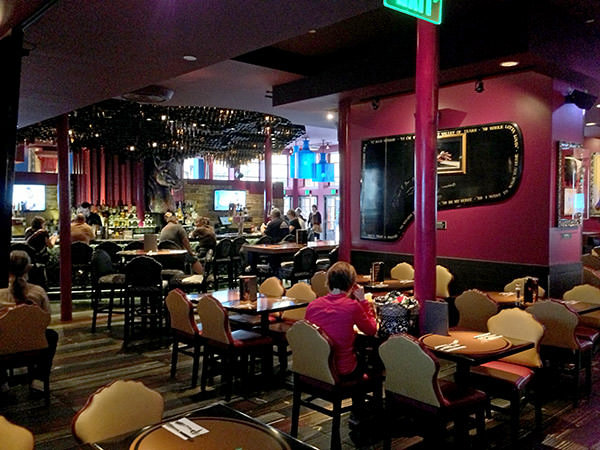 It's a nice enough cafe... but it's decorated in the shitty "new-style" hipster lounge motif that I hate. The original New Orleans Hard Rock may have had a less-desirable location on Jackson Square, but at least it had a beautiful selection of memorabilia and the classic Hard Rock stylings that define the chain.
And so ends my first packed day in The Big Easy.

Annnnnd... I've just returned from a Pittsburgh Pirates game with Becky. It was a fantastic night out, even though the Pirates lost.
Fortunately, they weren't playing my beloved Boston Red Sox (who slaughtered the Yankees 11-1), so I was able to put on a Pirates jersey and cheer on the team against the dreaded Cincinnati Reds...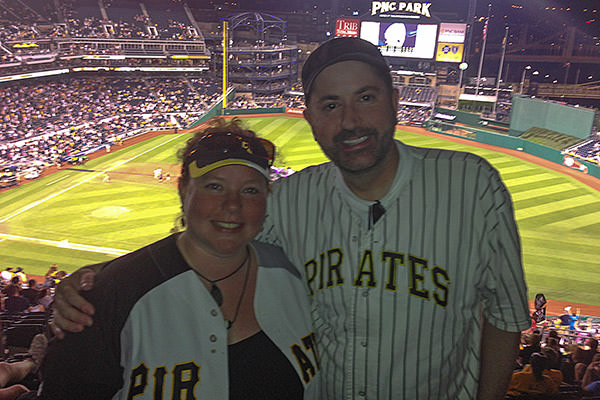 Say "Grilled Stickies!"
But I'm getting ahead of myself, because there was tailgating in the parking lot before the game...


There's a Pirates party up in here! Click photo to embiggen.
Becky's friend hand-made veggie burgers (that were some of the best I've ever tasted) for us civilized folk... but there was mmmmmeeeeeat for the savages too...

Fortunately, I was just sober enough to keep myself from licking the grill.
A good time was had by all...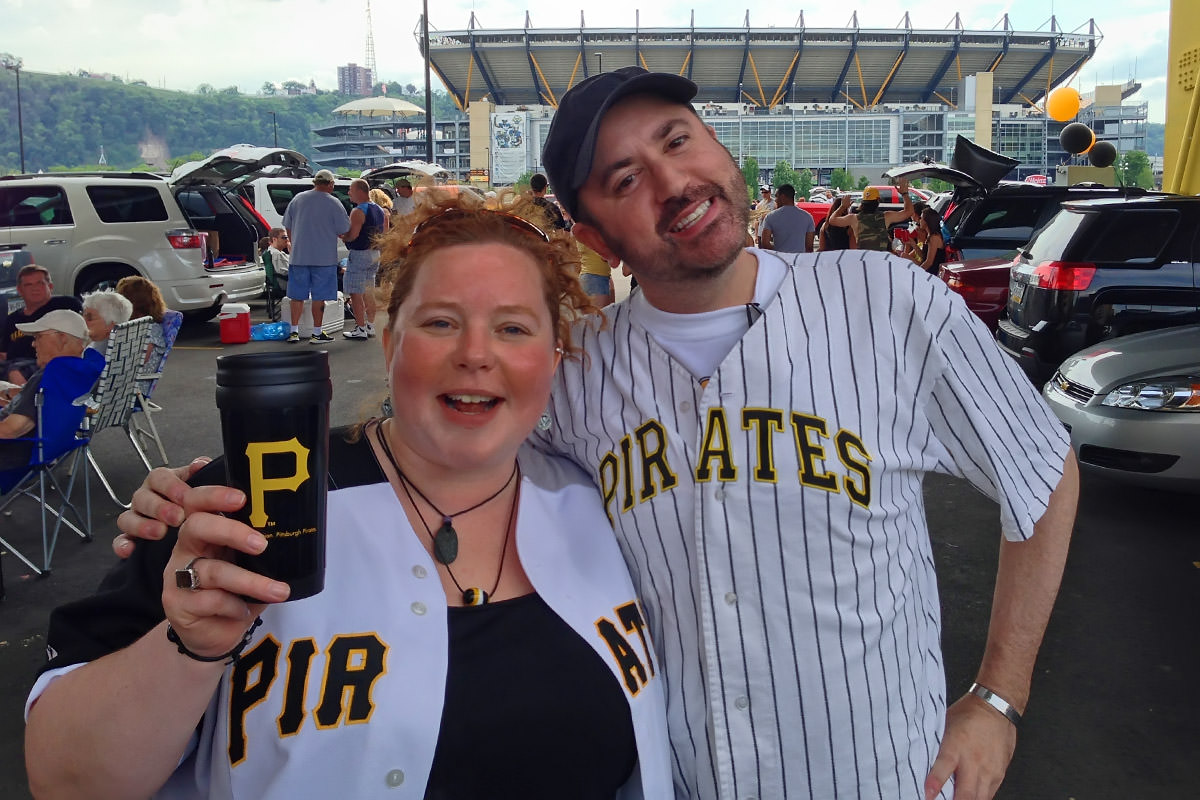 When I've been drinking, I look the exact same in every photo... like I'm happily pooping my pants.
Then it was off to PNC Park...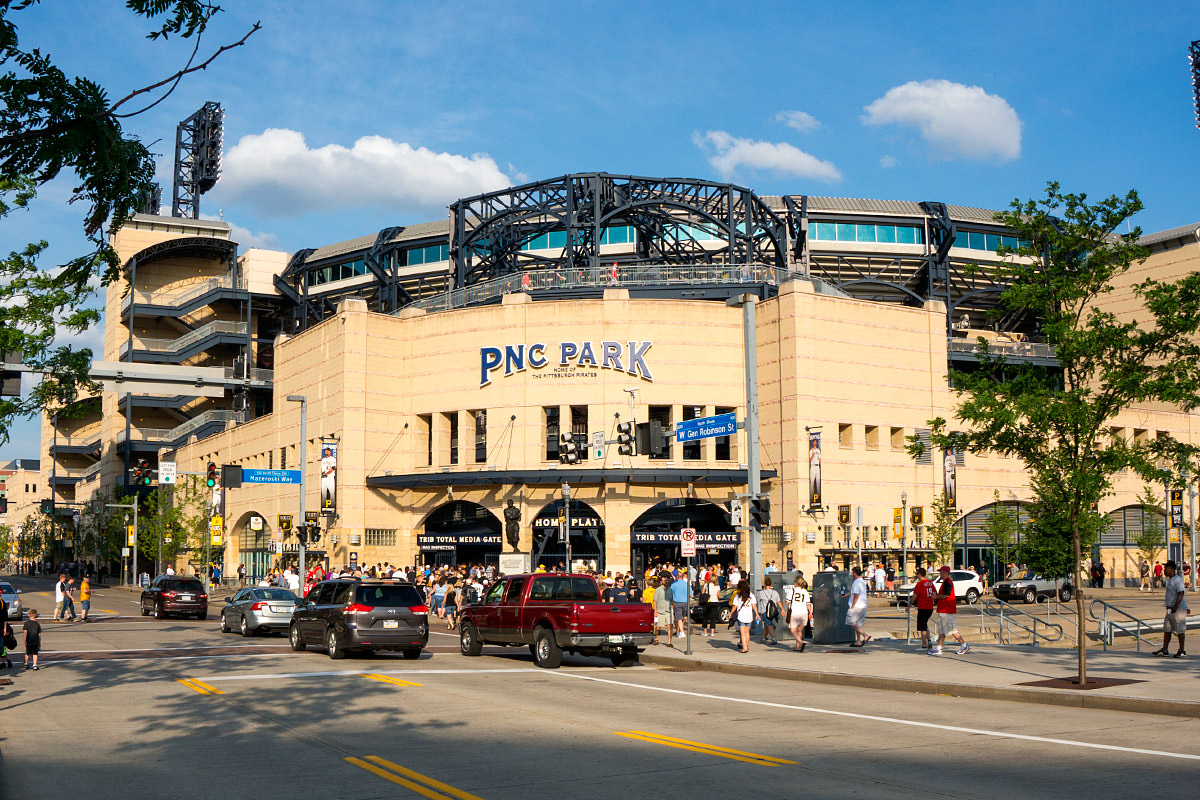 Take me out to the ballgame... where no crackerjack was to be found.
Becky met up with her pimp along the way...

Pimpin' ain't easy... but with Becky as your ho it is!
My iPhone has said that Pittsburgh's weather was going to be thunderstorms since the minute I arrived. I'm not exaggerating when I say that every single time I look, we're supposed to be in the middle of a raging storm...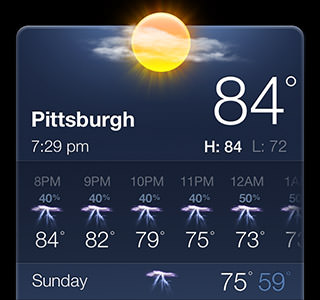 And yet... it's been nothing but sun and blue skies. Which is nice, because PNC Park has to be one of the most beautiful ballparks ever...
You really need to see it in person to appreciate how beautiful it is. Click photo to embiggen.
Between innings you can watch the boats go by, which is pretty sweet...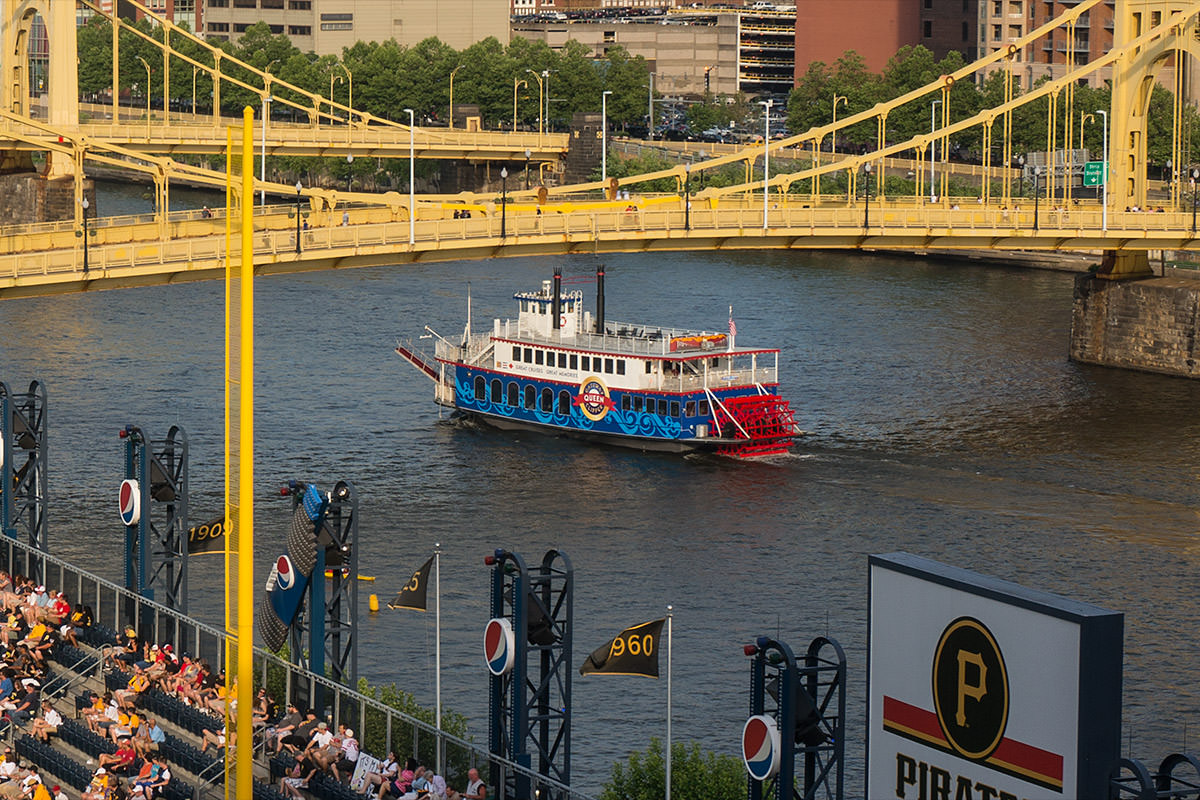 Can't believe how nice the kit lens is for my new Sony NEX-6 camera.
After the game, they wheeled a stage and some giant speakers onto the field for a concert by =gasp!= Kool & The Gang! This helped make the Pirates' loss a little easier to take...

Celebrate good times! The sound system was surprisingly good for a ballpark!
And... the end. After waiting 35 minutes for my 20 minute train, I was back at the South End and ready for bed.
But I'm getting ahead of myself, because there was a Hard Rock Cafe pin-trading event before the tailgating and the game...
I've been collecting Hard Rock Cafe pins since I visited my first property 23 years ago. And even though I've amassed thousands of pins over those years, I've never once gone to a pin-trading event. Mostly because Seattle didn't have a cafe for most of those years and I could never manage to fit a pine event road trip into my schedule.
I was also a bit intimidated, because I'm more of a "casual collector" who just buys stuff I like and doesn't really know anything about the hobby. As I've found out from comic book collecting, most of the "pros" simply don't want to waste time with newbies, and past attempts to fit into that crowd were met with failure.
Enter the "Northeast Region Art of Rock Event 2013" which was being attended by seven Hard Rock cities (Baltimore, Boston, Foxwoods, Niagara Falls NY, Toronto, Washington D.C., and the host... Pittsburgh), so I put it on my calendar and was determined to attend.
And today was the day...

The event was well-attended... this was only a part of it.
I ended up having a great time!
The vast majority of the collectors who attended were kindhearted, encouraging, helpful people. I was shocked... shocked... to find that most all of them would trade for something you really wanted, even if they didn't find anything they were looking for in your pin bags. They seemed perfectly happy to just add a trade back into their trading pile if it meant helping you fill a hole in your collection.
That was wonderful and entirely unexpected. I picked up dozens of pins I needed to fill in my glassware collection of hurricanes, martinis, and shooters.
Needless to say, I'd very much like to get my pin collection better organized and attend more events.
So thank you to the terrific staff at Hard Rock Pittsburgh for inviting everybody to your cafe for a great meet-up!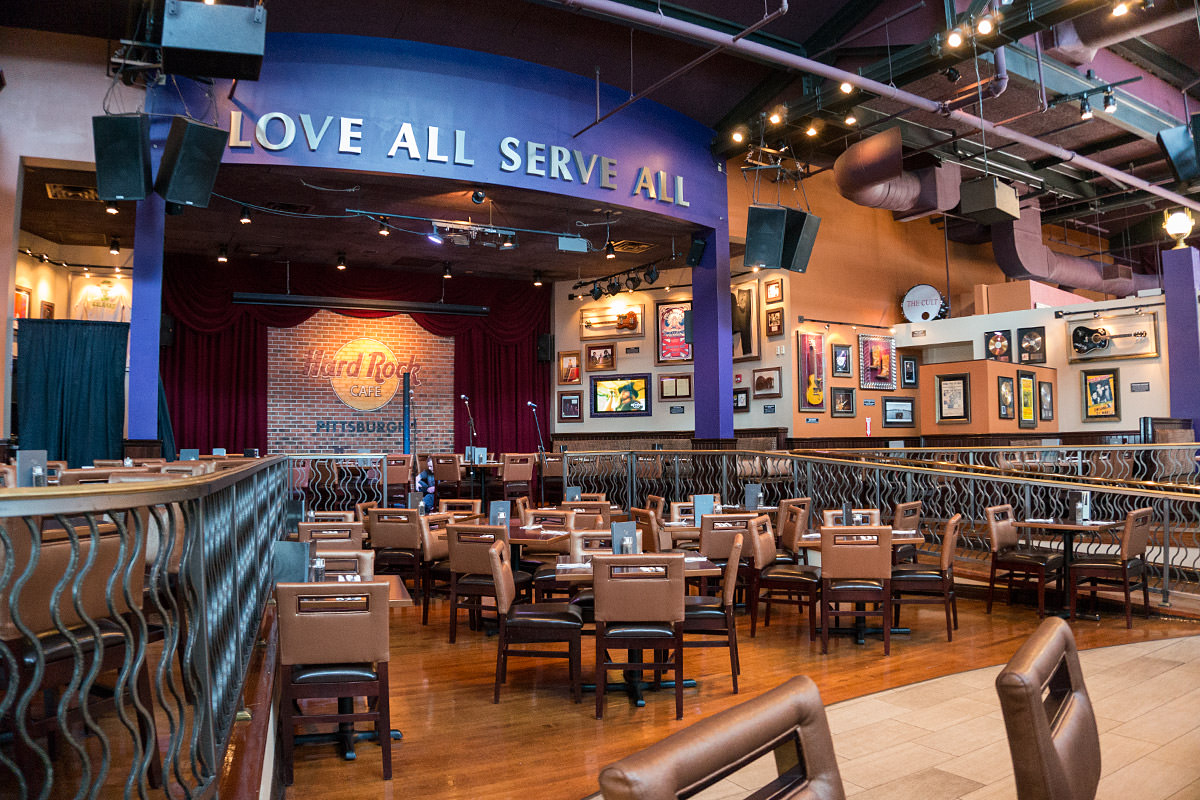 Five minutes before they let the animals lined up outside come in for lunch.
It's now 2:00am. I have to be up in five hours. I should probably at least attempt to get some sleep.

I woke up early and felt like I should be running around buying last-minute souvenirs on my last day, but then remembered that I stopped collecting souvenirs years ago. I don't have room for that crap, so photographs have become my souvenirs. Thanks to the digital age, they don't take up much room at all.
And so now I've visited Helsinki (and Tallinn, at last), which is nice... but, just like when I visited Oslo and Stockholm, I'm disappointed that I didn't have time to head north into the wilds of Fennoscandia, or spend any time exploring the coastline. This is a fascinating geological part of the world, and visiting a few cities is not like I've really seen any of it.
More to add to my bucket list, I suppose.
One thing I did do was head back to the Hard Rock Cafe Helsinki so I could take some pictures. When I was there for lunch a few days ago it was crowded and crazy, so this time I went just before they opened. As I had mentioned before, the cafe is a bit on the small side, so it only took two shots to capture the entire dining floor...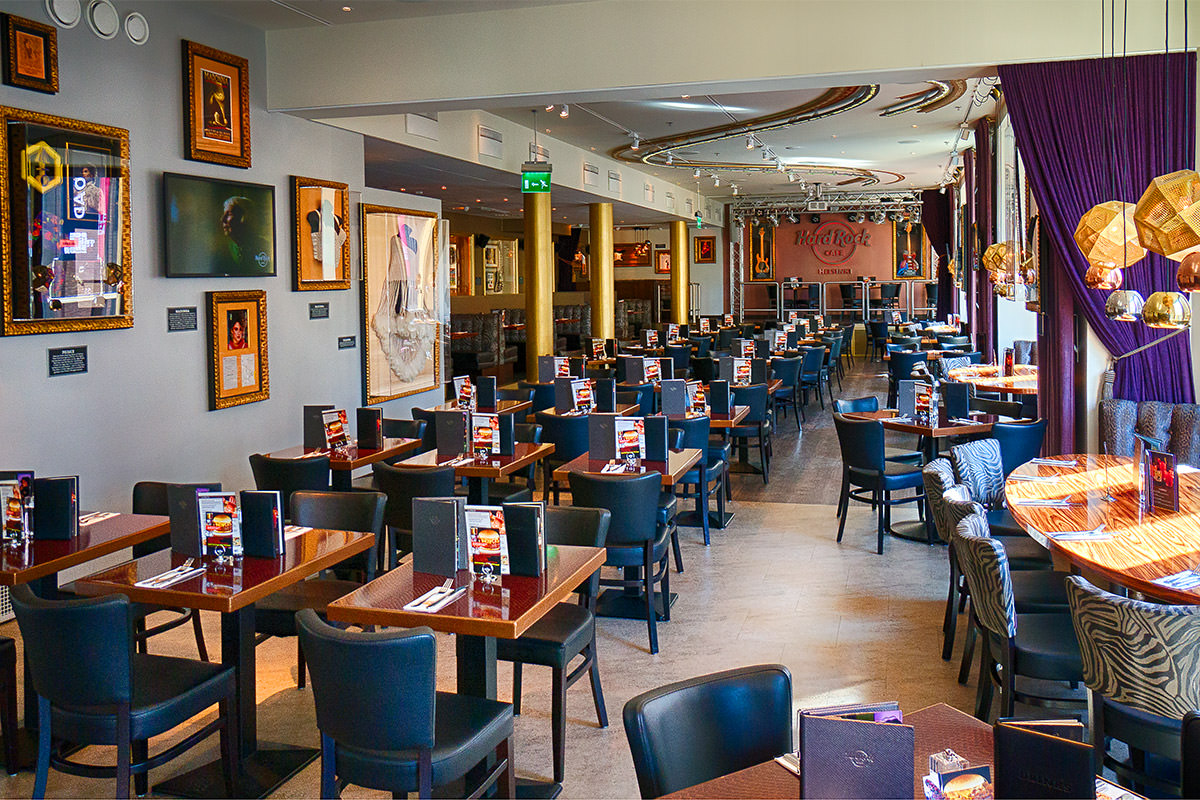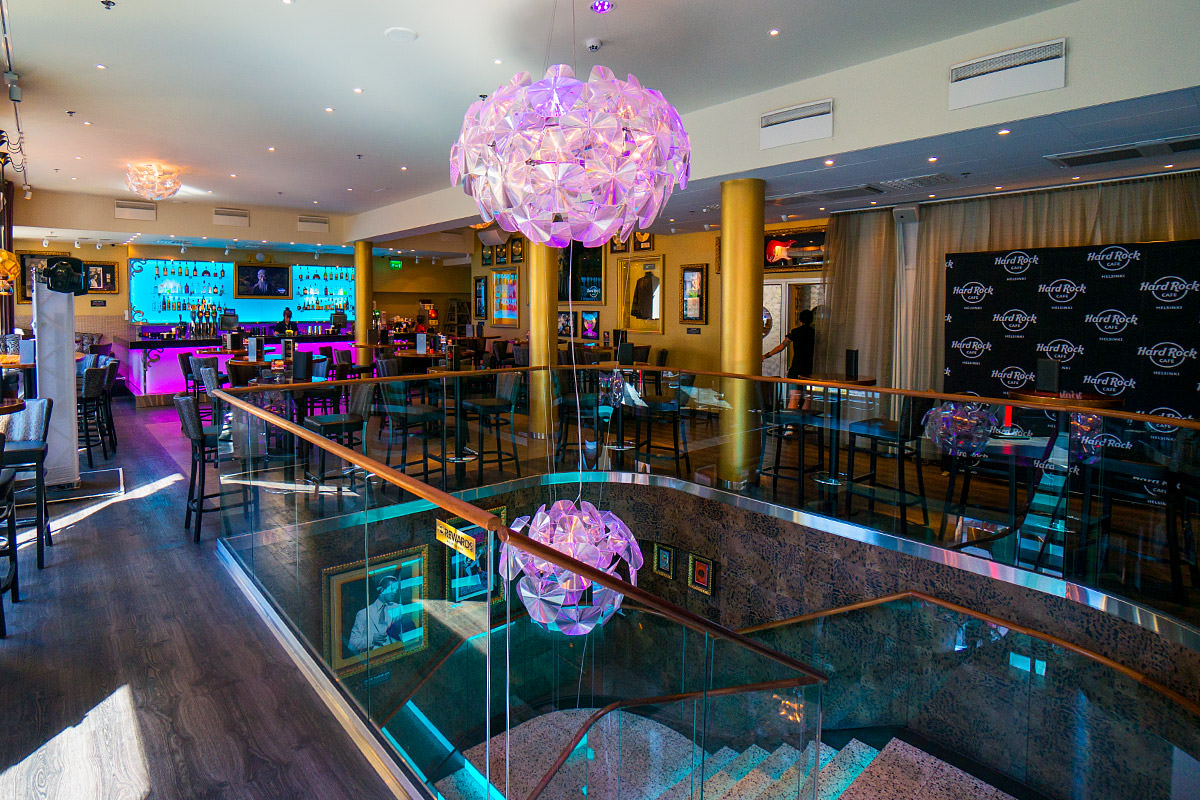 After the Hard Rock, it was time to check out of my hotel so I could catch the FinAir bus to Helsinki-Vantaa Airport. Which, oddly enough, had NO line at security despite being fairly busy. Security itself is kind of spacey and futuristic with glass gates that light up so you know when to enter... then hold you there until you've been cleared.
Other than some noisy assholes in the business lounge and some rode assholes crowding in line at the gate, my trip back to DutchyLand was uneventful.
And then...
Time for PATATJES MET with DutchBitch. Again...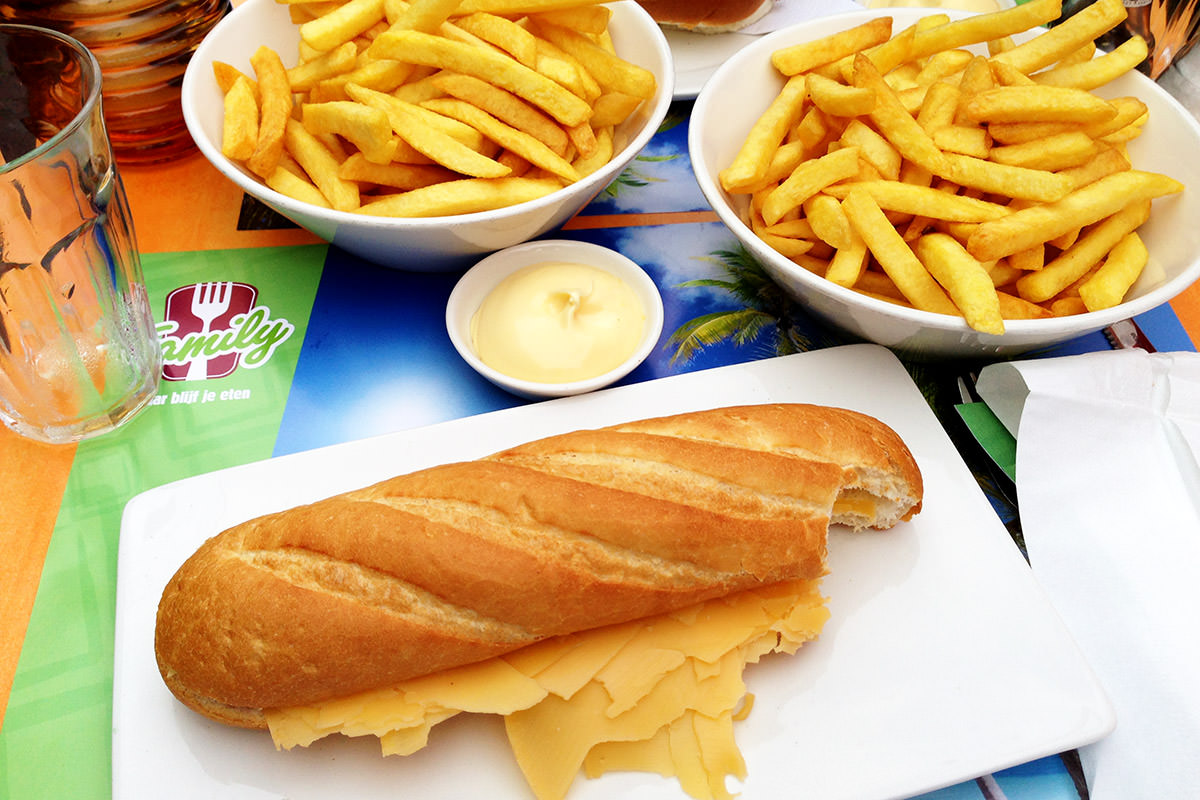 I'm so going to miss this...