Apparently my punishment for having a day with no complaints is to have everything go wrong for two days. I just can't seem to catch a break.
So... lesson learned: Find something to complain about, even when you have nothing to complain about, or get something to complain about. I guess that's just the way the universe works. From now on when I ask somebody how it's going... and they answer "I have no complaints!"... I'm going to respond with "THEN YOU ARE A FOOL!!!"
Because I'm all about constructive feedback.
Work has been an all-consuming day-and-night affair. I'm not just burning the candle at both ends, but instead taking a flamethrower to the candle then falling asleep on it. Except I don't have time to sleep, so I pop back up with melted candle on my face and go back to work.
Fortunately, I'm working in Zombie Country again, so I fit right in...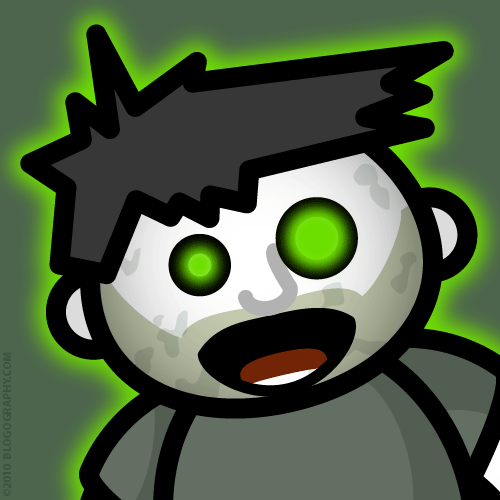 And now for the complaints...
What is it with Chili's and salt? I love this restaurant, but they always over-salt their fries. And not by a little bit... but a lot. There are times I wonder if an order of Chili's fries is more salt than potato. Since there is salt on every table, this just seems idiotic. Let people who crave high blood pressure add tons of salt to their fries if they want it... leave the rest of us at least a little but healthier.
May whomever the sadistic fuck is that designed the car rental return at Atlanta's Hartsfield-Jackson Airport burn in hell for all eternity. I use the place twice a year and still screw up whenever I try to return my rental because it's just so confusing and badly marked. If you're going to make it this difficult, at least add some decent signage.
Even worse? Both Apple Maps and Google Maps send you to a dead end when you try to use their services to get back to the car rental center. FOR SOMETHING THIS IMPORTANT, SHOULDN'T YOU TEST OUT THE INSTRUCTIONS YOU'RE GIVING PEOPLE? Because, obviously, 99.9% of the people trying to return their rental cars ARE PEOPLE WHO ARE UNFAMILIAR WITH THE AREA!
Still cannot believe that Auntie Anne's pretzels has closed up shop at the airport. ALL I WANT IS A DECENT PRETZEL BEFORE MY FLIGHT, IS THAT TOO MUCH TO ASK?!? Apparently.
Lightning crashing all around the airport had me seriously thinking that my flight was going to be canceled. Imagine my thrill when it wasn't! We actually left the gate EARLY! Only to sit on the tarmac for an hour. I know that the people running the show can't control the weather... but certainly they could manage things better when it happens.
And, of course, they didn't have the gate ready when we landed in Seattle, so we ended up sitting on the tarmac there as well.
When I called for my hotel shuttle, I was told that it shut down 10 minutes ago. Of course their website says nothing about limited hours for their FREE AIRPORT SHUTTLE. And here's the thing... if you advertise a FREE AIRPORT SHUTTLE, you need to service all the flights arriving AT THE AIRPORT.
And so I had to pull my car out of the parking lot, meaning that I'm now going to pay $55 extra when I put it back in the lot tomorrow. It was either that, or pay the $55 for taxis.
My hotel sucks ass. It really, really does.
THERE! Hopefully all that complaining will put me back on track for mildly crappy days instead of horrendously shitty days.
Thanks a lot, Universe.