Don't go going off all half-cocked... because Bullet Sunday starts now...

• Cheese! April is National Grilled Cheese Month, and grilled cheese sandiwches just happens to be one of my favorite foods on earth. Sadly, most people seem to think that a grilled cheese consists of a slice of cheese melted between two slices of bread in a skillet. Not even close. Great grilled cheese sandwiches are creative culinary delights that are a little more interesting...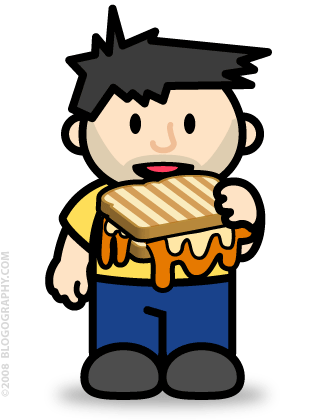 I've already blogged about my "Death By Cheese Sandwich," which is one of my favorite recipes... but lately I've been experimenting with shredded cheese recipes (which melt so very, very beautifully) and adding things like sliced green apples or tomatoes to my sandwiches. The last batch I made had Feta Cheese mixed in, which was mind-blowing. Next up I'm going to try a recipe which is made with potato chips. The varieties of grilled cheese deliciousness are endless. Which is why I want to encourage everybody to take National Grilled Cheese Sandwich Month by the balls and seek out a few of the more inventive ways of cooking one of the world's most classic foods. Go! Go! Go!

• Hannibal! Let's just get this out of the way... I feel that Sir Anthony Hopkins' portrayal of Hannibal Lecter in Silence of the Lambs is one of the most inspired performances in all of cinematic history. It is one of the few times I can use the adjective "flawless" when describing what actors do. With that in mind, I put my expectations into low-gear when tuning into NBC's efforts to turn the character into a Dexter-style television series...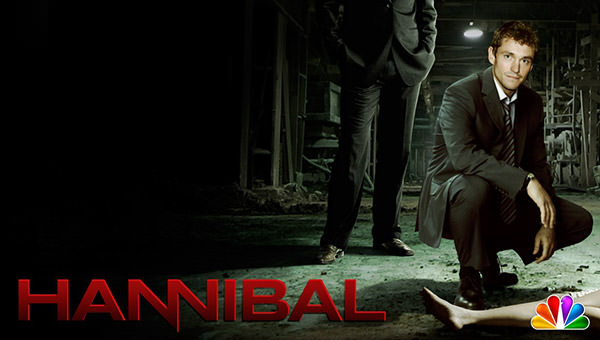 So imagine my surprise when I start watching the premiere episode of Hannibal only to find that creator genius Bryan Fuller wisely decided to sidestep a failed attempt at mimicking the Anthony Hopkins movies. I was riveted as I watched a much more flawed and interesting version of investigator Will Graham (played by Hugh Dancy) rope me into one of the best homicide dramas in recent memory. As the show continued to play out, I found myself excited at the prospect that this might actually work out.
But then Hannibal Lecter showed up and everything went sideways.
No offense to Mads Mikkelsen, who is a fine actor (he was really good in Casino Royale)... but the guy is horribly miscast as Hannibal Lecter. For reasons that escape me, he's playing the part as about as flat and uninteresting as it gets. I certainly wasn't expecting Sir Anthony Hopkins, but I was expecting to see some of the sparkle and charm that makes Hannibal such a compelling character. Well, there's none of that here. It's the idea is that Lecter is so charming and fascinating that you don't want him to be evil. The fact that he IS a psychotic serial killer is what makes him so terrifying. With Mads Mikkelsen being so eerily lacking in charm, he comes off as exactly what he shouldn't... a psychotic serial killer! I dunno. I'm going to keep watching in the hopes that Hannibal grows on me because Will Graham is so beautifully realized here... but, unfortunately, I can see a day when Lecter's half of the coin pushes me over the edge.

• Bridegroom! "It's not a gay thing. It's not a straight thing. It's a human thing." — I was really happy this Kickstarter project got funded, and I can't wait to see what Linda Bloodworth-Thompson has done with a story that everybody needs to see...

• NIK! When Google bought out NIK Software, I was gutted. They obviously bought the company to get their hands on Snapseed, and I worried that the rest of their brilliant apps would be tossed aside. That may yet come true but, in the meanwhile, Google has dropped the price of NIK's plugin suite to a astounding $149! If you're a photographer who uses Photoshop, scrape together the $149 and RUN, don't walk, to their website and snap it up before Google changes their mind. Color Efex and Silver Efex are sheer magic for punching up your images, and all the rest of the tools are just gravy. If 70% off and my praise doesn't compel you to jump onboard, they have a 15-day free trial available.

• WTF? Seriously. I wants to die now.

• Mini! More and more I have been uploading double-sized photos to my blog, then manually down-sizing the dimensions in the HTML. This makes it so that readers with a Retina Display get a much better quality photo to look at...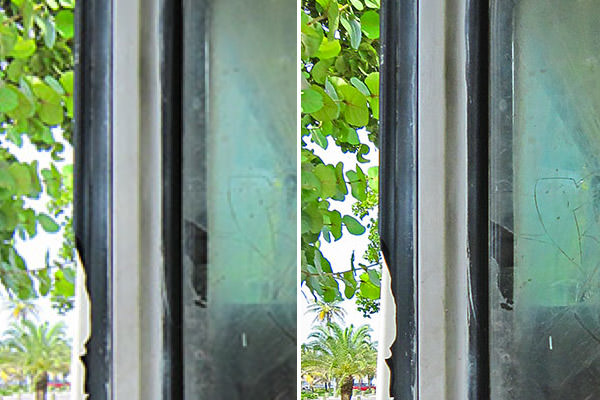 Detail of Non-Retina low-res on the Left... Retina double-res on the Right
The problem is that readers without a Retina Display (or equivalent) are downloading a bigger image file, only to have their browser throw out every other pixel. Kinda a waste of time and bandwidth but, sorry, one day all displays will be "Retina" in quality, and I'm trying to future-proof my images here. To make this as painless as possible, I am using a tool called JPEGmini to reduce the size of my large images (small images don't net much of a savings). So far, it's worked surprisingly well, and my largest images are being reduced as much as half. Yes. Half. But the best part? The image quality is maintained! Looking as hard as I can, I can't spot any difference between the original and the JPEGmini version! It's been working so well that I've taken to compress my camera libraries as well. If you're looking to save some space with your JPEGs, I highly recommend giving JPEGmini a try (there's a free version to check it out, so what are you waiting for?).

• Veronica! If you loved me, you'd donate one measly dollar to the Veronica Mars movie project so it can become the most backer backed project in Kickstarter history. If you don't love me, then you can still donate a dollar and pretend to love me... I'm perfectly fine with that. Just five days left...

And now... TIME TO MAKE FRESH BREAD FOR MORE GRILLED CHEESE SANDWICHES!