When I woke up, there was a dull ache in my frontal lobe. I thought maybe I had smacked my head on the nightstand or something, and tried to ignore it.
By the time I got to work, the pain had escalated to something impossible to ignore, so medication was in order. Alas, it was over-the-counter medication which did absolutely nothing.
I lasted three hours before I couldn't take it any more. It was time to take my head home before I puked on my desk or something equally disturbing...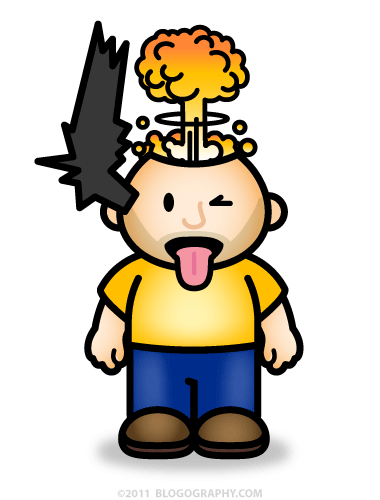 And so here I am... too drugged up to concentrate on work, but not drugged up enough to sleep.
About all I'm good for is a quick blog entry, which is serendipitous, I suppose.