I started today the same way I start every Martin Luther King Jr. Day... by listening to his brilliant and beautiful "I have a Dream" speech in its entirety. In my humble opinion, it's probably one of the best-known speeches that most people never bother to listen to. That's a real shame, because it's famous for a very good reason.
Anyway...
I get MLK Jr. Day off, so I really, really didn't want to go into work today. But it ended up being unavoidable. Now I'm back home where it's 4:00pm, all my energy has been sucked dry, and I don't feel like doing a damn thing. Except watch Star Trek VI: The Undiscovered Country which is playing on television.
And it's while watching it that I've suddenly realized something I never knew...
Scotty is one badass motherfucker and a stone-cold killer!
For reals. Let me walk you through it. SPOILERS AHEAD!..
At the end of the film, Captain Kirk discovers a massive conspiracy to destroy a peace conference which involves Starfleet, The Klingons, and The Romulans. To foil the conspiracy, he beams down to the peace conference with his crew. The first thing he does? Tell Scotty to check out the back...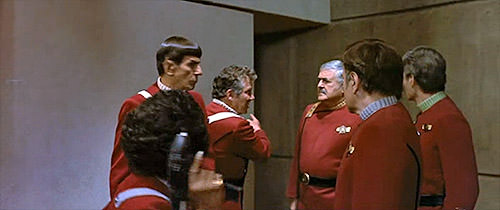 Meanwhile, a Klingon assassin is going to kill the President of the Federation of Planets...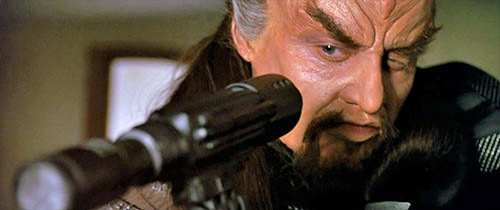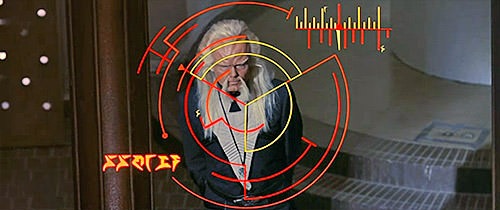 But Captain Kirk saves the President, no problem...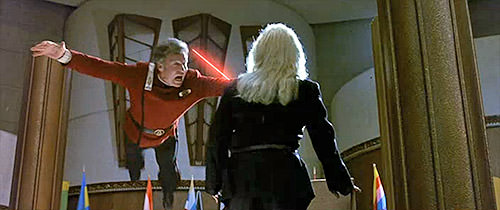 One of the conspirators is Lt. Valeris, who is caught by Spock...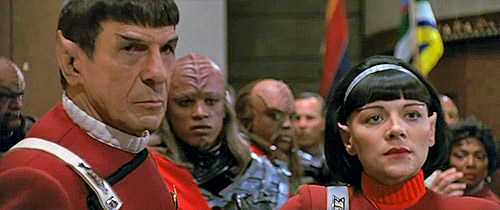 Another conspirator is held by Chekov...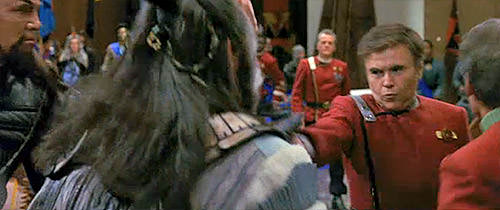 Dr. McCoy captures a Romulan conspirator...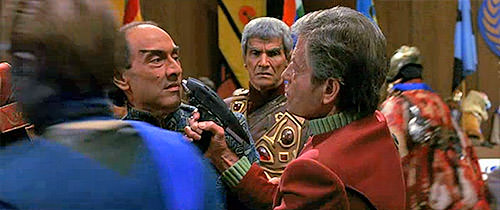 Then Sulu captures Admiral Cartwright, yet another conspirator...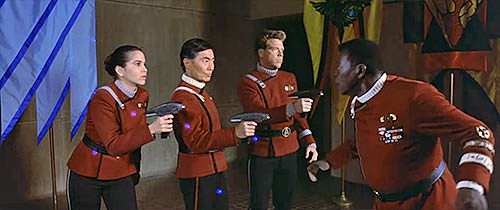 As for Scotty?
That's a different story.
Mr. Scott finds the assassin hiding in some kind of balcony... so he kicks the fucking door down...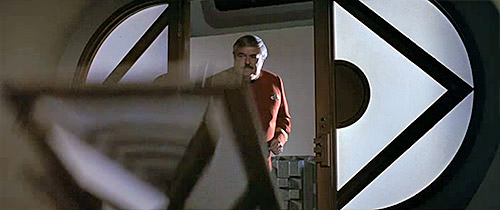 The assassin turns his head to see what the ruckus is...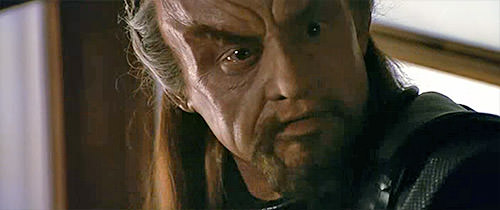 While his gun is still pointing in the opposite direction out a hole in the glass...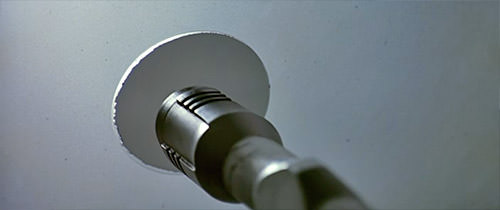 Does Scotty then say "Drop the weapon!" and take the assassin prisoner? No. No he does not. Even though he's not in any immediate danger, he pulls out his phaser and shoots the guy...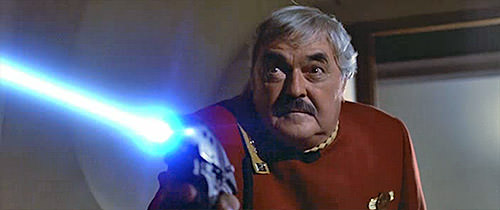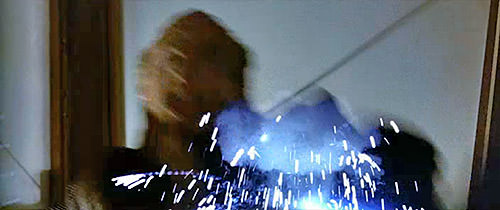 Which blows him through the fucking window...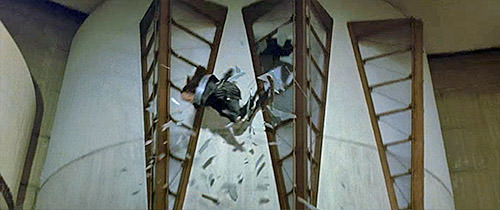 Plunging him to his death...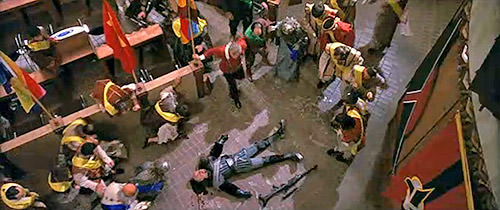 What does Scotty do then? He marches to the front of the crowd like a boss, gun in hand...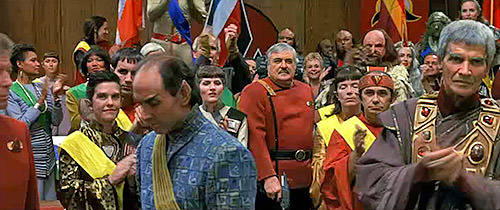 Then stands in front of everybody to soak up the applause for a job well done...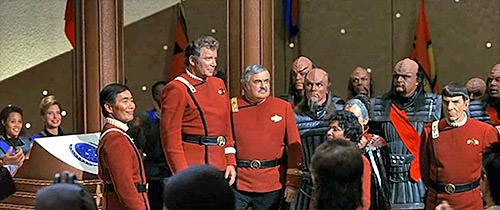 Everybody else on the Enterprise takes prisoners. But Scotty don't play that. If you're up to some crooked shit, Scotty shoots your ass dead and pitches you out the fucking window. Making him one of the baddest motherfuckers in the galaxy and a stone-cold killer...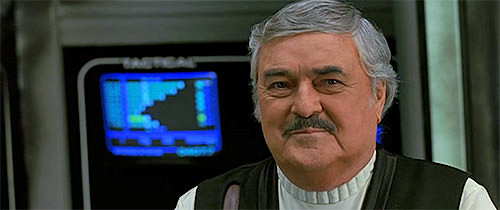 Who knew? Sure he could get a little excitable from time to time, but Scotty's the quiet one of the group! Just goes to show that you never know who the true badass motherfuckers are.
Even in outer space.
Live long and prosper, everybody.