I've been writing drafts of emails all night. Since I am leaving work early tomorrow, I want to make sure that I get as much done as possible this evening. It was a good plan, except I just looked over at the clock and it's 1:30am. Oops.
The mountain passes are sure to be horrible (100% chance of snow!) which means it will probably take me three or four hours to make the two hour drive. I hope I don't fall asleep on the way over.
Or get in a wreck.
But, then again, it's not like I put much faith in weather forecasts. They're mostly wrong anyways. It could very well end up being 80° and sunny on the mountain pass tomorrow. You just don't know. Seriously, you don't.
For the longest time, I always assumed that the reason weather forecasts were so inaccurate was because the meteorologists are all idiots. They must be looking at the satellite data wrong or something. So I decided I'd be all smart and look at the data myself...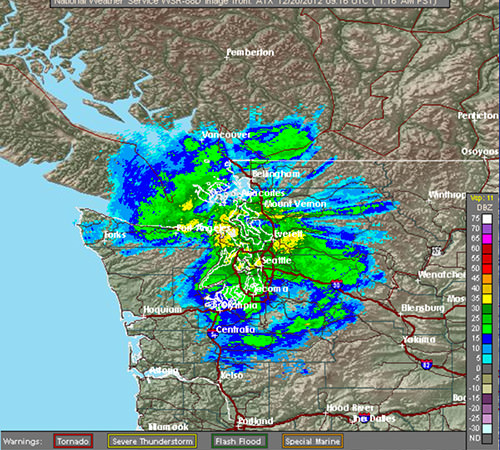 And now I'm like "What in the hell is THAT supposed to mean?
No wonder meteorologists don't know what the fuck they are doing. It looks like somebody put a map of Washington in a Spin-Art machine or something.
Remember Spin-Art? Where there's a kind-of record player that you stick a sheet of paper on... then dribble paint on it while it spins so the centrifugal force splatters the paint around? The result is supposed to be "art" but always ended up looking like somebody puked on a paper or something...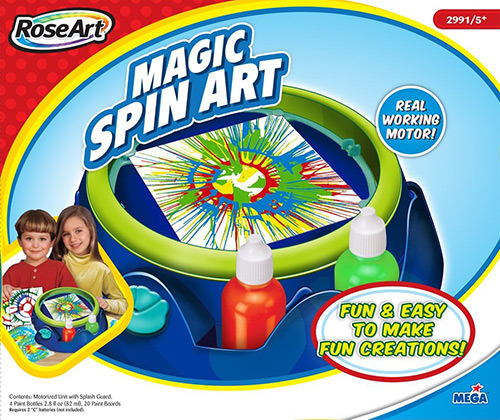 REAL working motor? FUN and easy FUN? Sign me up!
But sign me up tomorrow. I really should try and get some sleep tonight.