Today I heard somebody use the phrase "je ne sais quoi" and was overwhelmed with a sudden longing to be in Paris.
This is rather odd for me. Sure I like Paris. Love Paris in the Spring. I've been there four times and have nothing but good memories. And, contrary what everybody seems to say, I find the French people to be very kind and helpful. At least they have been to me. The food there is wonderful. I love their cheese. I love their bread. And French pastry is something to be savored at least once before you die. As if that weren't all enough, Paris is just simply a lovely, magical city...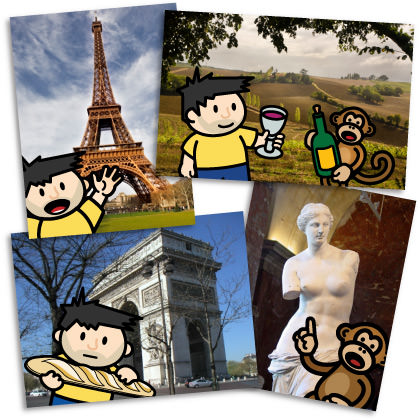 But, in the grand scheme of things, Paris is not one of those cities that I pine over. Not like, saaaayyyy... Edinburgh.
But I would love to go back. Absolutely.
Especially if the rumors of the Hard Rock Paris relocating to Avenue des Champs-Élysées are true!
Who knows when that will be though. In the meanwhile, a viewing of Amélie and A Very Long Engagement will have to suffice.