Several years ago a chef at an upscale restaurant asked me what kind of cheese I wanted on my fancy sandwich. I said "Oh, I dunno... American is fine."
I got yelled at. "AMERICAN IS NOT A REAL CHEESE! IT CAN BARELY EVEN BE CONSIDERED A FOOD!"
Which was confusing, because the American cheese I always buy says "cheese food" right on the label.
But even so, I was embarrassed for having been so classless and ignorant as to have asked for "American cheese" on a sandwich, so I stopped eating the stuff. Instead I started buying cheddar cheese at home and always asked for cheddar, swiss, or whatever "real" cheese was available when eating out.
Because I'm classy and smart like that.
But then the recession happened and I started buying groceries not based on what I wanted, but what was on sale. If it isn't on sale (or I don't have a coupon), I don't buy it unless I absolutely have to.
And last week it was Kraft brand American cheese food that was on sale...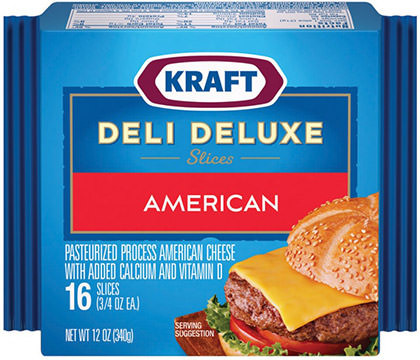 I had forgotten how much I absolutely love the stuff. I don't care if it's chunks of cheese that's been blended with fat, milk, and artificial chemicals and crap... it's creamy, delicious, and melts over a veggie burger like a dream. So now I'm undergoing a kind of "American Cheese Renaissance." I'm eating it for breakfast, lunch, and dinner. And snacks. I can't help myself.
And now I'm keeping an eye out for a sale on White American...
I'm not trying to sound racist here, but I'm thinking that White American is probably better to eat than "regular" American because it won't have any stuff in it to make my insides turn orange. Unless... you don't think that they add bleach to American to make it turn into White American? That wouldn't be a good thing at all.
And now a piece of sad news concerning a black American... Michael Clarke Duncan, a wonderful actor I came to love in his role as Leo Knox in The Finder, passed away this morning at the age of 54...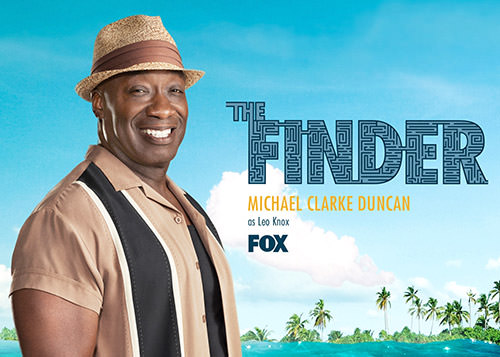 Such a horrible loss. Michael Clarke Duncan was a truly amazing talent who could steal any scene with one flash of his million-dollar smile... or one word from his wonderful voice... which means that he stole every scene he was ever in. And I can't overstate my love of his character on The Finder. Leo Knox was achingly real while still being endlessly entertaining. I always hoped that the cliffhangers left when The Finder was cancelled would be wrapped up in an episode of Bones, where the show originated. But that will probably never happen now. How could they possibly wrap up anything without Leo? I'm just crushed. Rest in peace, Mr. Duncan, your work made me very happy at times I needed a little happiness, and I will miss you.