This afternoon I barely managed to escape death when I jumped out of the way of a car that tried to run me down in the parking lot.
Well, maybe not "death"... but certainly "injury." And probably not really "tried" but more like "accidentally"... but the big picture is this: The car that nearly hit me had a big ol' bumper sticker on the back which said "SEE BICYCLES."
Which has me wondering if I should slap a big ol' bumper sticker that says "SEE PEDESTRIANS" across my ass...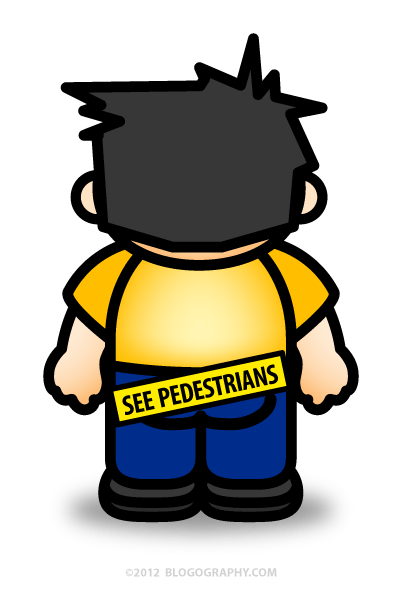 And now for something interesting... that bright yellow "SEE BICYCLES" bumper sticker that's popping up everywhere was actually created by a guy in the city just down the road from me. Apparently he is a cyclist who was injured by a pickup truck back in 2004, and is now trying to raise awareness and make the roads safer for cyclists.
There's something to be said about a guy who takes personal tragedy and uses the experience to try and make life better for others.
If only there was a way I could turn the tragedy of this crappy frozen burrito into making life better for others.