Put that Father's Day barbecue on hold... because Bullet Sunday starts... now...

• Meh-crosoft. The big news in technology is that Microsoft will be making a major announcement tomorrow... probably some kind of tablet... and nobody cares! Tablets have been done. So unless they've got a tablet with a 3-D holographic display and free unlimited satellite internet connectivity, stop wasting our time! You want to really impress me? I'm still waiting for my flying car. Why not announce that shit tomorrow?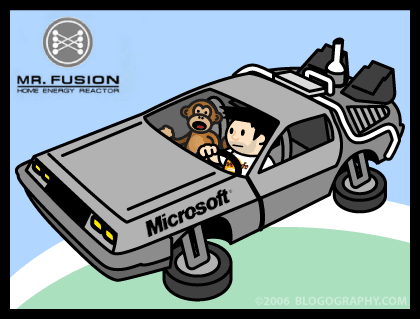 But noooooo... odds are we get yet another tablet. Which probably won't be as good as an iPad anyway. Yawn.

• Glass According to the Seattle PI Blog, The Space Needle is getting "glass window box" upgrades. As if it wasn't already scary enough...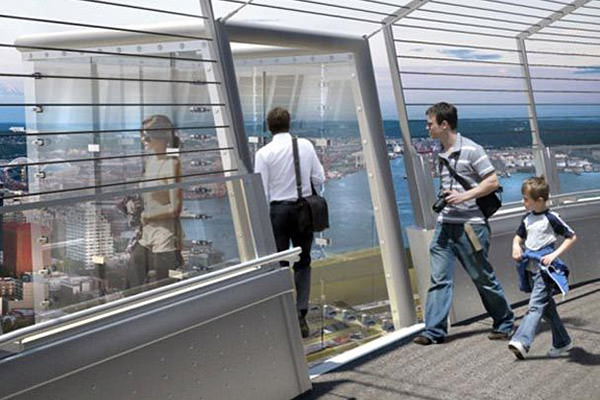 The glass window boxes at Chicago's Willis Tower, known as "The Ledge," were enough to make me nearly wet myself. And they were on a building. These are going to be on a frickin' tower. Guess it's still not as bad as The Grand Canyon Skywalk though.

• Holes The movie Prometheus was a beautiful disaster that looked stunning (especial in IMAX 3D) but, unfortunately, had so many story problems that I had a hard time enjoying it. Red Letter Media has encapsulated many of those problems in an amusing, SPOILER-FILLED, chat...
If you haven't listened to the amazing "Mr. Plinkett Reviews" of such films as the Star Wars prequels, and various Star Trek films, and other flicks like Avatar and Indiana Jones and the Kingdom of the Crystal Skull... you're really missing out. Yes, they're meant to be funny, but the insight Red Letter Media has into the art of filmmaking is brilliant.

• Nowalla So much for Gowalla's promises of being able to download your check-in data and stamp collection from their now-dead service... Gowalla.com is down and the domain doesn't even resolve any more. So glad that I spent huge chunks of my time adding spot data, correcting spot errors, and spending my money buying custom stamps. But, hey, they got bought out by Facebook and got paid... so screw all the people who helped build their service! You'd think they'd AT LEAST allow you to import your check-ins and stamps into Facebook or something.

And... I'm prematurely out of bullets. I'd be embarrassed, but I hear it happens to every guy from time to time.