My flight from Ft. Lauderdale to Detroit was blissfully uneventful.
My flight from Detroit to Seattle was easily in my Top Five Worst Flights of All Time list. There was two-and-a-half hours of nausea-inducing turbulence that had people puking their guts out from North Dakota to Idaho. I don't get motion-sickness, but my stomach was telling me that it wish I did. And now that I'm finally in Seattle, I just want to climb into my beautiful plush-top hotel bed and sleep.
Except I have to do my drawing for the day.
Not that it matters though... I won't be posting this until I get home because I'm not paying $17 for internet.
30 DAYS DRAWING CHALLENGE: Draw Something New...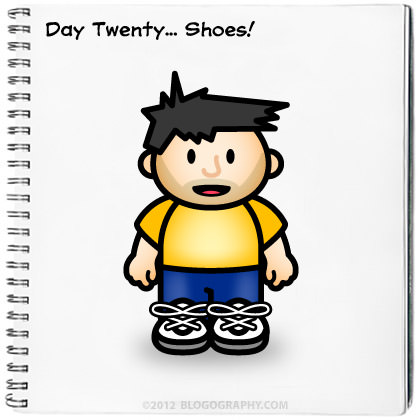 Before I went on vacation, I bought a new pair of Nikes. And filled them with new Dr. Scholl's Massaging Gel Insoles. So I was totally gellin' on my vacation.
And isn't that what vacation is all about?