Yesterday the television weather dude was forecasting doom and gloom on the mountain passes. He even went so far as to recommend that you drive home from your holiday weekend early (on Sunday) if you could. This scared the crap out of me because I simply had to get back home before Tuesday.
Unfortunately, I had been drinking, so driving home yesterday wasn't possible. Instead I decided I would drive home early today before the weather got too bad. So I woke up at 7am and left just before 8am.
Only to find that the passes were JUST FINE, and I worried for nothing. I also got up early for nothing, which sucks ass.
Oh well. Once I got past all the skiers driving to the summit, I had the road entirely to myself, which was nice...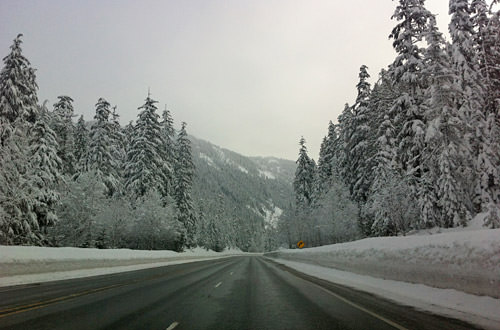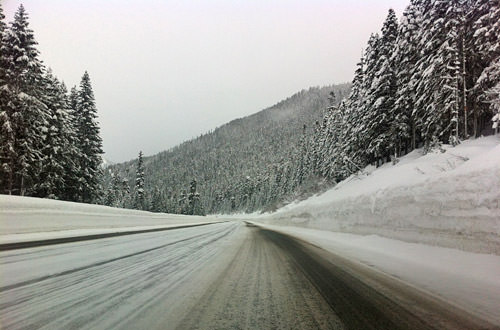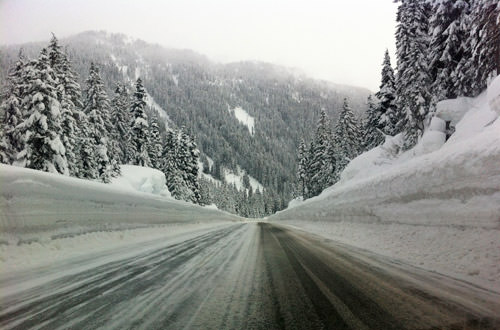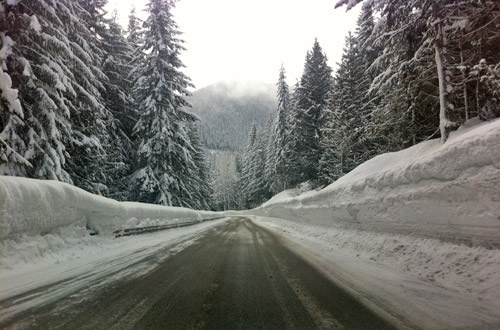 The GPS mount that holds my iPhone kept sliding on my windshield, which was annoying, but I got some nice shots of my trip. One of these days I'm doing that time-lapse movie... it's quite a nice drive.
Anyway... home safe and sound.