A second blanket has been added to my bed today. A third is probably not that far off. It's December now, so this is to be expected... yet I find myself wishing that winter was ending instead of just beginning. I suppose I could turn the heat on and pretend that winter has abated for some reason, but the illusion would be shattered the minute I walked outside tomorrow morning. And not just because I'll be attacked by geese in the parking lot.
By choosing harsh reality over fantasy, I'm probably not doing myself any favors.
That day will come when I finally break down and buy an electric blanket.
In the meanwhile I'll keep bundled up at night and think warm thoughts...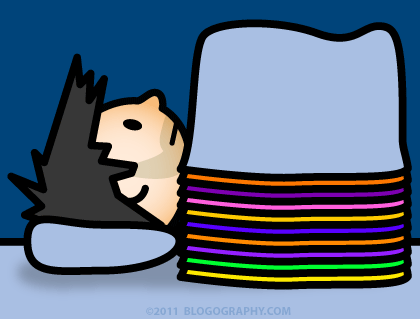 ...assuming I can find any warm thoughts to think.