Today was doubly lucky for me as I got to meet with one of my long-time blogger friends, Mooselet, and visit the Lone Pine Koala Sanctuary!
Koalas, like most animals, are adorable when they're babies. Unlike most animals, koalas stay adorable no matter how old they get. So, as you can imagine, visiting a sanctuary which has 104 koalas on the premises is guaranteed cuteness overload.
And it didn't disappoint.
I've seen koalas in zoos before, but at a distance and in a very different setting. The experience you get at Lone Pine Koala sanctuary is something entirely different...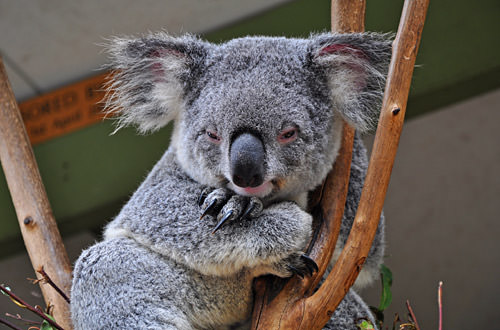 Koalas are mostly nocturnal, so you see a lot of sleepy guys in the daytime.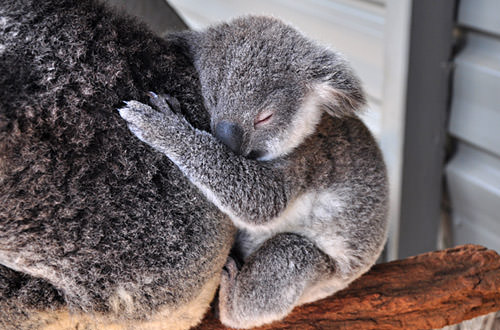 Baby koalas are, as you'd expect, a veritable explosion of cuteness.

This guy is about as relaxed as you can get when it comes to sleeping in a tree.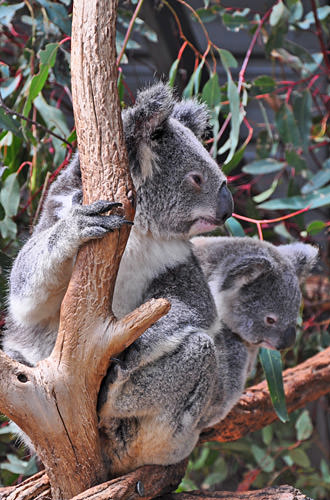 Everybody starts to wake up.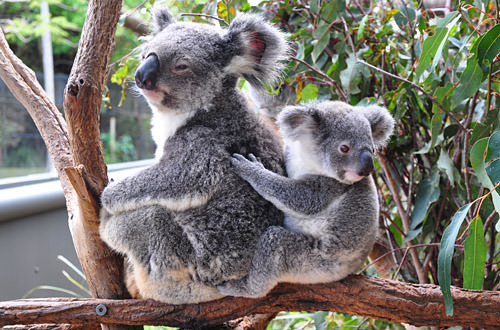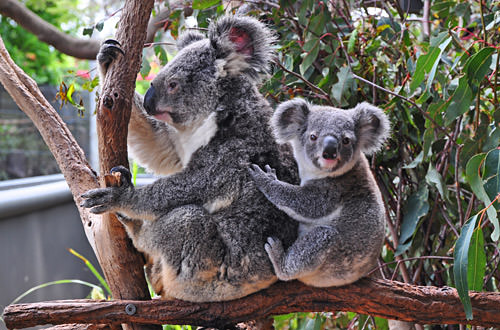 Baby koalas get to hitch a ride wherever they go. Must be nice.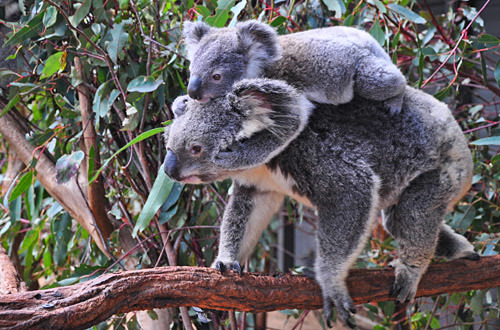 Looks kind of like he might be koala surfing on momma there.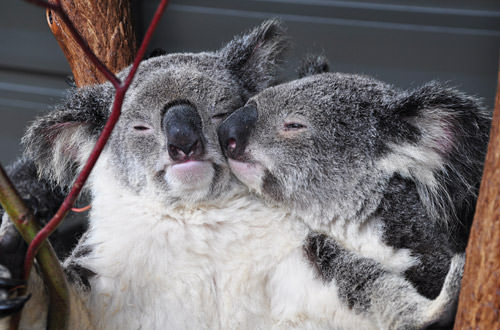 Koala pals.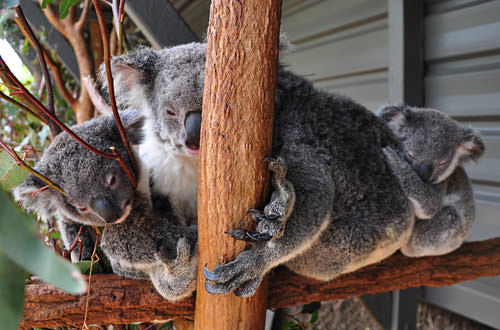 Koala cuddle cluster. You find yourself saying "Awwwwww!" a lot at this place.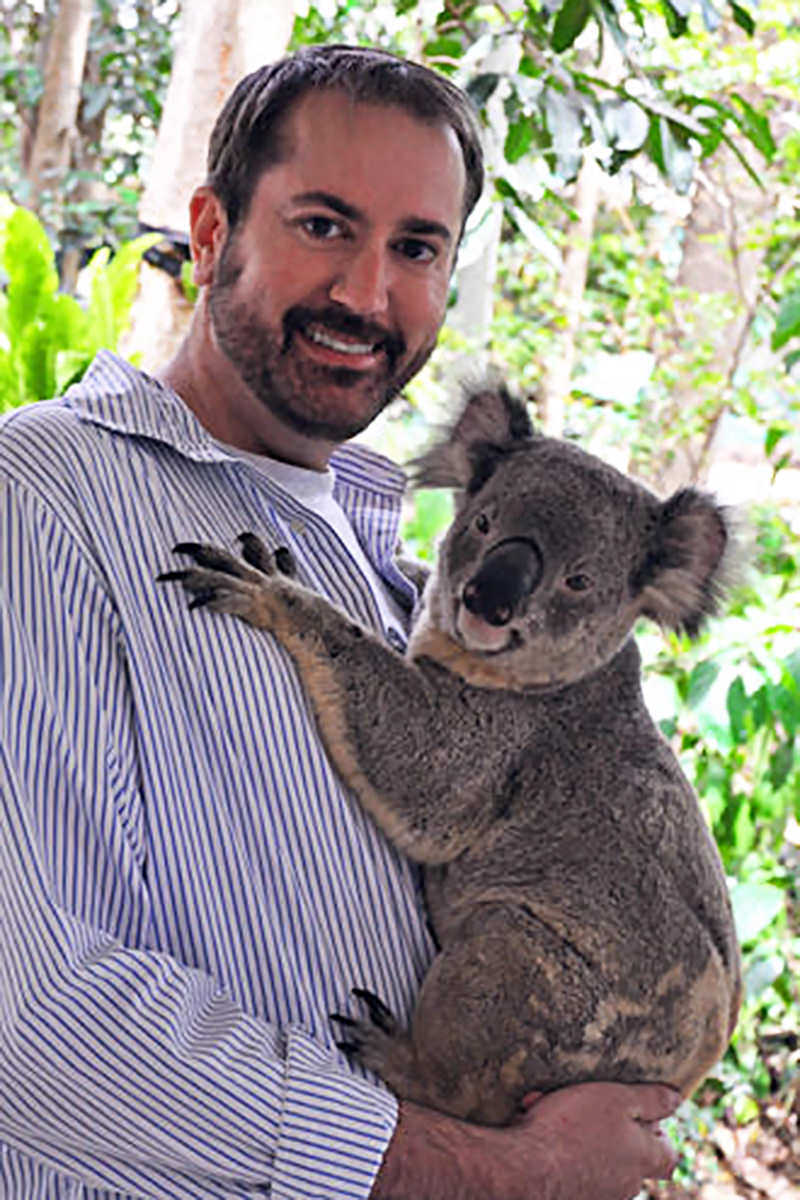 Talk about cute overload! (I'm the one on the left).
Lone Pine has more than just koalas though... they've got all kinds of animals, reptiles, and birds around...

Crocodiles have a killer smile.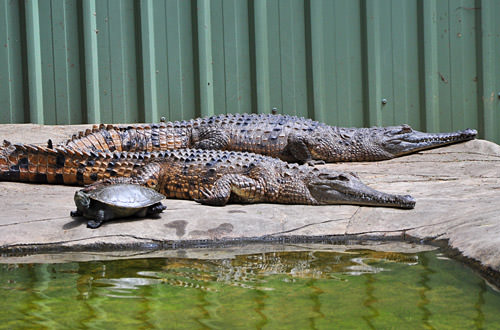 RUN, TURTLE! RUN YOU FOOL!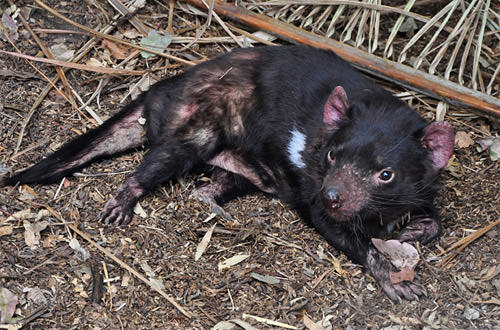 Tasmanian Devils, which I just love, are highly endangered and will be extinct in the wild soon.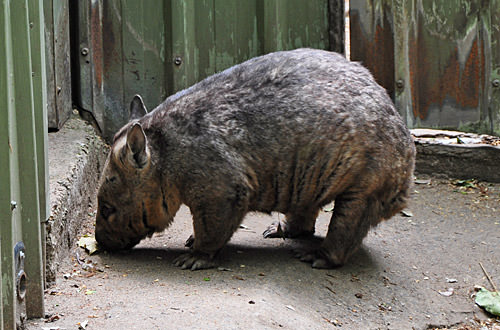 Wombats are too adorable. Like fuzzy piglets or something.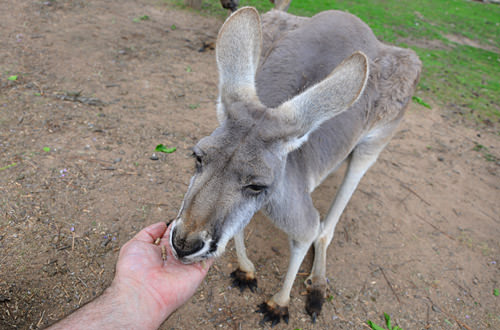 Feeding a kangaroo. They're amazingly polite about it.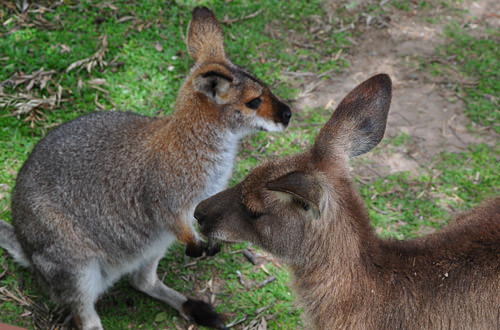 A wallaby and a kangaroo hanging out.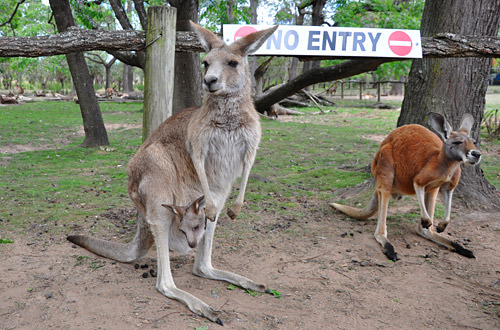 A momma kangaroo with a joey in the pocket!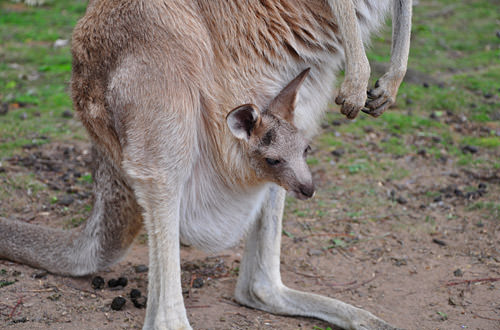 Joey on the lookout.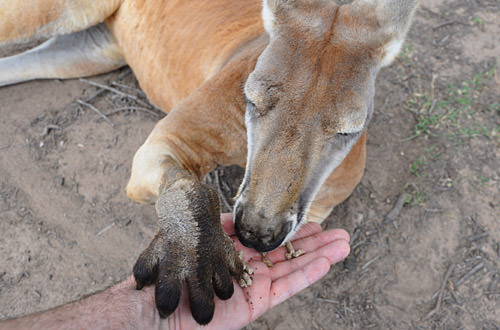 I CAN HAZ CRUNCHY FOOD PELLETS? NOM! NOM! NOM!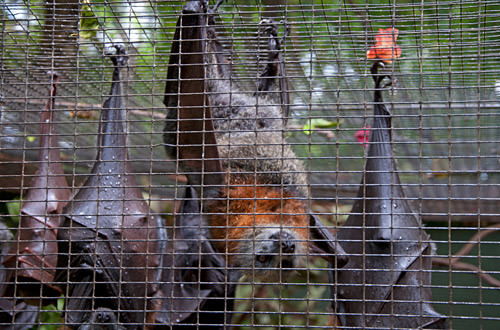 Soggy bats try to sleep through the rain.
After rain broke out at the koala sanctuary in yet another bizarre weather change (there were flawless blue skies when I arrived this morning), Mooselet was nice enough to drive me up Mount Coot-tha for a look over the city...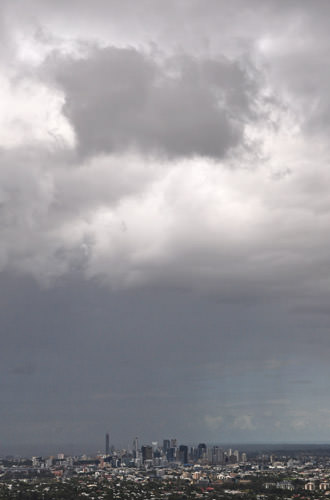 After lunch, the rain started letting up, which made for a nicer view of Brisbane...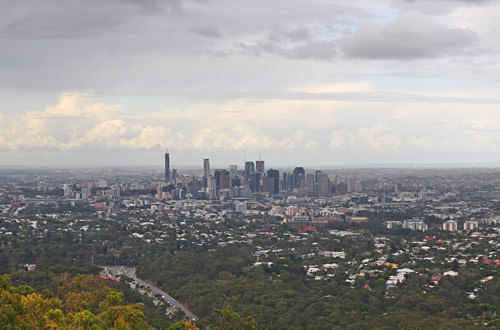 Pretty much the perfect way to spend a vacation day... thanks for coming along, Mooselet!