After finally making it to my flight out of Cairns, I landed in Brisbane two hours later. From there it was a 35 minute ride to my hotel, followed by another hour and 10 minutes on a train, followed by yet another 30 minutes on a bus... before I finally made it to the Gold Coast and the Hard Rock Cafe Surfers Paradise.
The Gold Coast has a feel very much like Miami Beach, with loads of high-priced properties and plenty of beachfront. When I arrived, the weather was flawless, with blue skies and warm sunshine tempered by a slight breeze...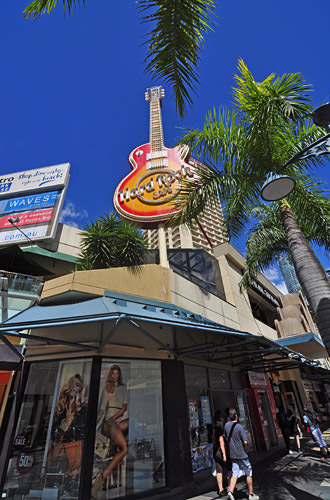 The cafe itself is a beautiful older property with loads of cool memorabilia to look at...
After having lunch and looking around the cafe for a while, I headed to the beach only to find that the clouds had started moving in...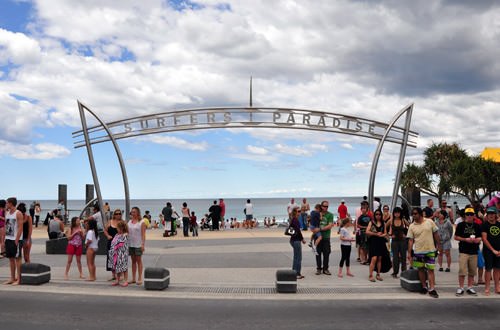 By the time I had wandered around for a while and made it back to the Hard Rock, the weather had taken a drastic turn...
That's quite a difference considering it happened in under four hours!
Luckily, the skies were clear once again when I made it back to Brisbane.
And now that Hard Rock #139 is out of the way for me, I suppose I'd better see about unpacking my suitcase.