Despite every single day being jam-packed, I can honestly say that this is one of the most relaxing vacations I've ever had. Then today I ended up in Fiji, which somehow ends up being even more relaxed and laid back than Australia.
And why Fiji? Well, there's a Hard Rock Cafe here I haven't been to... but I've actually wanted to visit ever since I first heard Lister wax poetic about his dreams of Fiji on Red Dwarf.
So when it came time to plan my vacation, some hard choices had to be made. And because I didn't have six weeks available to see everything on my wish list, I eventually drew a line through Sydney and split my vacation options into two choices, North or South...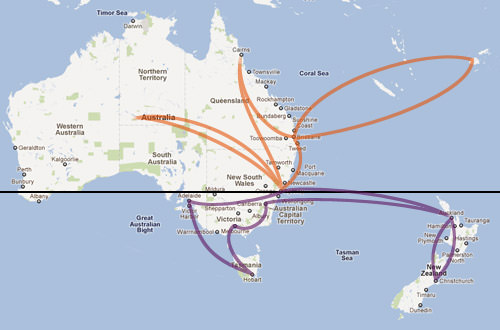 Not that I don't want to see Perth and The West, but that's another ballgame entirely.
Ultimately, I went with the North itinerary because it fit better into the two weeks I had available and was quite a bit cheaper. Adelaide, Hobart, Melbourne, Canberra, and New Zealand will have to wait until next time.
And so Fiji it was. It's a short three-hour flight out of Brisbane, so why not?
Especially since Hard Rock #140 was within my grasp...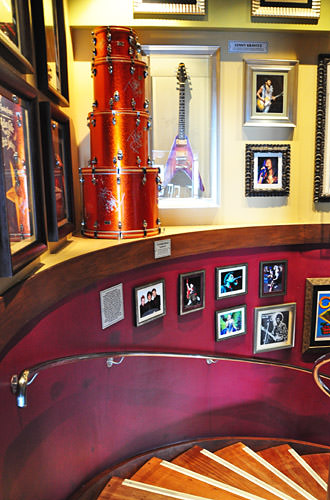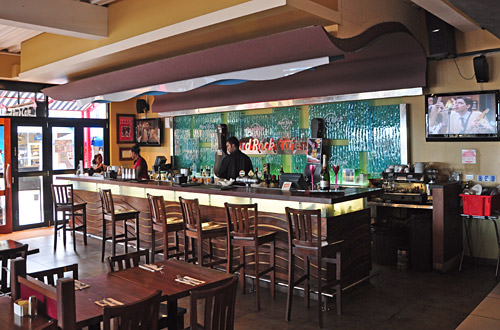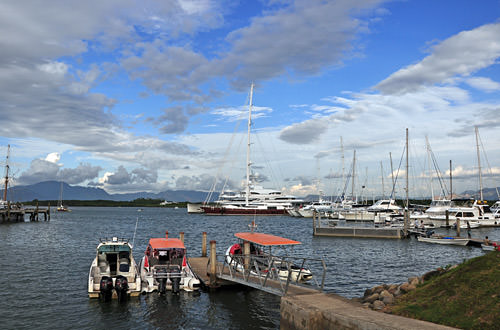 It's a really nice old-school two-level property that's pretty impressive. I look forward to visiting again when I have a little more time to explore their memorabilia collection.
In the meanwhile, it's time to put a little vacation into my vacation...