Better living through chemistry, I always say.
In theory, adjusting to the 17-hour time change in Sydney is a piece of cake. That's such a huge amount of time that you can quite nicely compress a full day into it, which means your internal clock doesn't need much of an adjustment. Just force yourself to stay awake a bit longer than you normally would, get a full night's sleep in the middle of your flight, then arrive in Sydney the next morning as if nothing happened.
I took a fist-full of sleeping pills just to be sure.
And ended up getting five hours of quality sleep, which is two more than I normally get. So not only did I land in Australia fully acclimated to the time change... I also felt better than I have in months.
For the past week I have been checking the weather forecast in Sydney. As the day of my trip got closer and closer, the weather outlook got worse and worse, ending with overcast skies and rain for the entirety of my stay. So imagine my surprise when I land to beautiful blue skies and an abundance of sunshine. So instead of spending my first day relaxing, I met up with my long-time blogger-friend Kazza and headed out into the city.
First stop was Sydney Tower for panorama views of the city...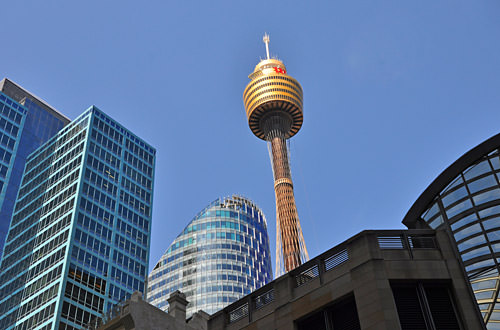 Then it was off to the Opera House (of course)...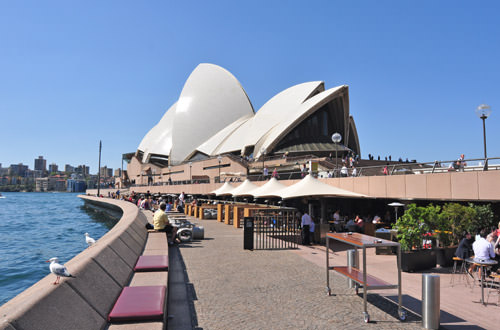 From all the photos I had ever seen, I had thought that the Opera House was smooth concrete painted white. It's not! It's tiled. Beautifully tiled...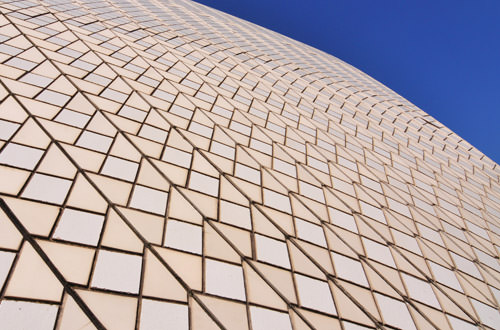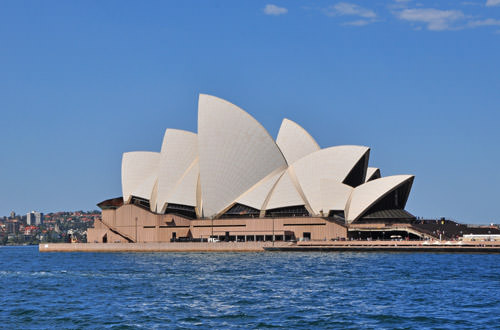 Next it was off to walk across the world-famous Sydney Harbour Bridge...
You can climb up one of the pylons for terrific views of the harbor...
Amazingly, you can pay big money to climb up and over the bridge like these guys...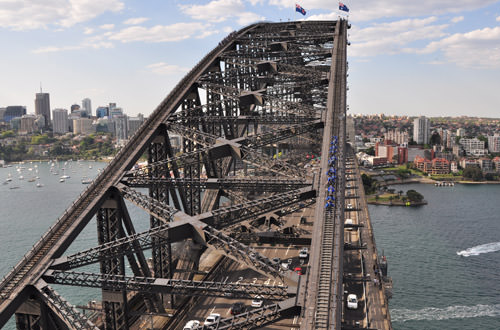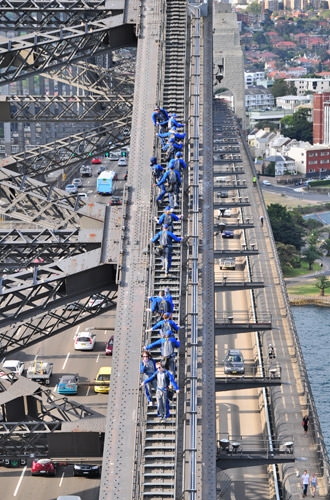 Across the harbor and under the bridge is Luna Park, made famous by its scary clown-face entrance...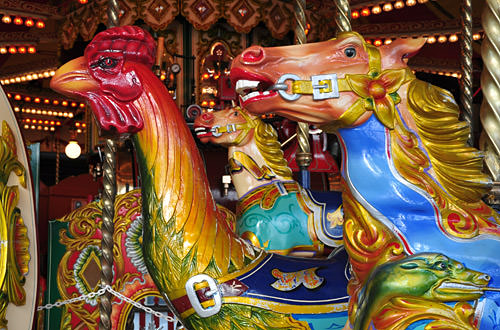 We wanted to kill time until dark for some night photography, so we ate dinner at a really good tapas restaurant...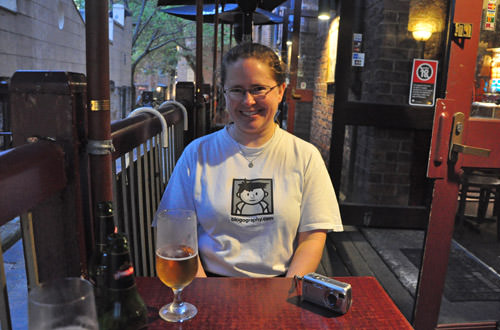 And then back to the harbor at night...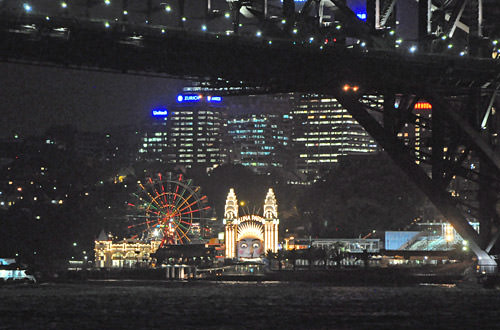 By the end of the day, the clouds and rolled in and the weather turned cold and incredibly windy, so I was grateful that I had at least one perfect day in Sydney.
I'm sure tomorrow will be perfect too... but with less nice weather.