It's lunchtime. I can haz veggie burger while blogging?

• Irene. I suppose we should be grateful that New York passed same-sex marriage... obviously God was pleased with this since he reduced the hurricane down to a tropical storm before it struck the state. Oh... wait... you mean it doesn't work that way? Well that's odd. Because you know damn well that dumbass fucktards like Pat Robertson (or ChristWire) would be falling all over themselves to blame same-sex marriage if New York were devastated by a Category 3 storm. I don't know what it says about their followers that they would much rather take glee in God's wrath than His grace, but there you have it. UPDATE: Well, no surprise there.

• Irene Deux. In other hurricane-based commentary... better safe than sorry...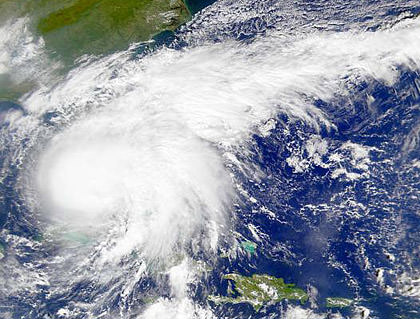 • Levine. It's nice to know that rock stars are starting to act like rock stars again and using their powers for good. Now it's Maroon 5's front-man Adam Levine, using his newfound jump in popularity from The Voice to slam MTV...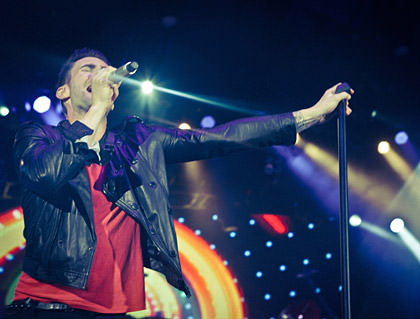 From his Twitter feed...
the VMA's. one day a year when MTV pretends to still care about music. I'm drawing a line in the sand. fuck you VMA's.
Spot. On. MTV "Music Television" is a joke. They rarely play music videos anymore... it's all The Jersey Shore and other stupid reality show crap. The only time you see music is when they think a cheap publicity stunts like the Video Music Awards will get them attention. They truly don't give a flying fuck about music and haven't in a very long time. And now people within the industry are starting to call them on their bullshit. Here's hoping it's just a start.

• Endorsement. Stay healthy, ladies!

• Ultimate. I travel. A lot. And I'm really grateful for the opportunity to do so. But when it comes to those "ultimate dream trips" I'd love to take, they're all out of reach. That National Geographic Expedition to the arctic... that Abercrombie & Kent trek to Nepal... that Windjammer cruise in the Indian Ocean... they're just not an option financially. For the cost of just one of those trips, I could take five if I watch my pennies.
So my dreams have to remain dreams. But Abercrombie & Kent have released a beautiful new iPad app that makes those dreams a little more real...
If you've got a lot of empty space on your iPad (the app is huge!) I highly recommend downloading the A&K Travel app to spark your travel dreams.

And that's a wrap! The veggie burger was delicious, by the way.