People can make fun of Amy Winehouse and mock her death as much as they want. It won't change the fact that she was a remarkable artist who created music that a great many people, including myself, really loved. A month ago I was lamenting that she hadn't come out with a new album in five years and was crossing my fingers that something would be released soon. Now, it saddens me greatly that anything we get... if anything at all... will be released posthumously.
I am not going to deny that she had serious problems and did some crazy shit. Amy was a very troubled and tortured person, and dealt with it the best way she knew how. Unfortunately that involved a lot of abusive behavior that would be tough for anybody to survive. But not one bit of it made me enjoy her music any less. Because no matter how out-of-control and batshit crazy she was in her personal life, in her songs she made perfect sense.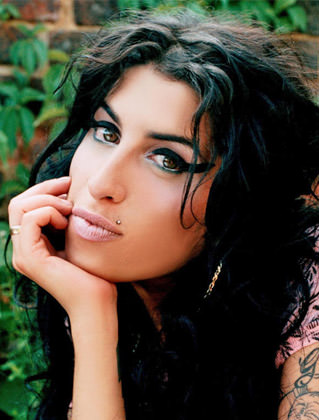 I'd say that I will miss her music, but the truth is her music isn't going anywhere. I just wish so badly she would have stuck around to make more of it. And, on that note, my favorite of so many favorites...
The rest of my day was $600 in repair costs for my car's brakes.
Hanging out with my sister on a flawless afternoon.
Meeting up with some remarkable Pacific Northwest bloggers.
Life is the bittersweet joy and hurt of it all. I am so incredibly blessed to have friends and family to make even my worst days good again.
Oh how I wish Amy Winehouse could have found the same.