Still having MacOS X Lion issues. By getting rid of all the system extensions and preference panes I can find, everything is a lot more responsive... but I am still getting random errors and crashes. The problems hit hardest when using Adobe Creative Suite apps, particularly with loading and saving files. It's entirely possible that it's nothing related to Adobe... it just seems that way since that's what I'm using 95% of the time... but it's a serious enough problem that I would advise anybody using their Mac for serious work to hold off with Lion until things stabilize a bit.
Anyway... it's come a little later than we had hoped, but the second issue of Thrice Fiction has just been released. You can learn all about it (and get your FREE copy!) at the Thrice website.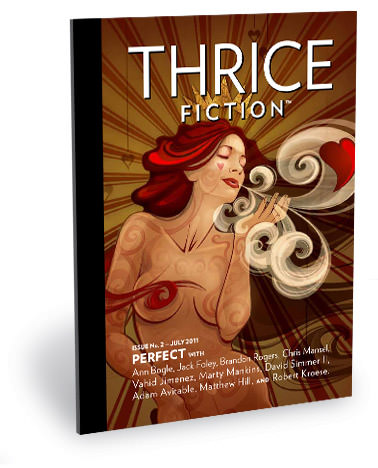 And here's a peek at the visuals from the great stories we're featuring this issue...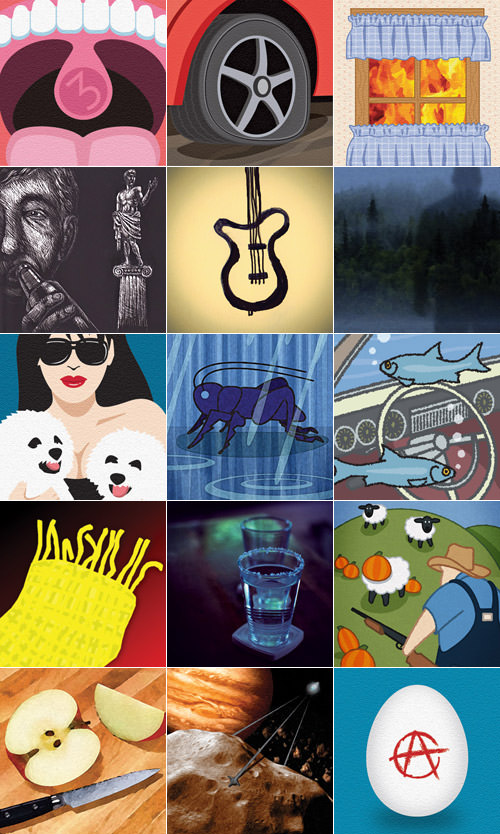 Intrigued? Then go grab a FREE copy and check it out!