Well, bugger! I wrote this yesterday through a haze of painkillers while laying in bed on a heating pad... but couldn't post it because my blog returned an error. Here's hoping that I can get it to work this time while I'm a bit more lucid.
---

Annnnd... since I started falling asleep during Bullet Sunday before all my bullets had been fired, here's Part Deux!

• Mahalo! And so President Obama abused his presidential privilege in order to force Kapi'olani Medical Center in Honolulu to violate their policy and release his long-form birth certificate so that dumbass pig-fucker birthers like Orly Taitz and Donald Trump will (hopefully) shut the fuck up already*. Never mind that President Obama had already released the required documentation... apparently if you're an uppity black man who DARES to become the democratically-elected president of this country, special rules apply to you. Welcome to post-racial America!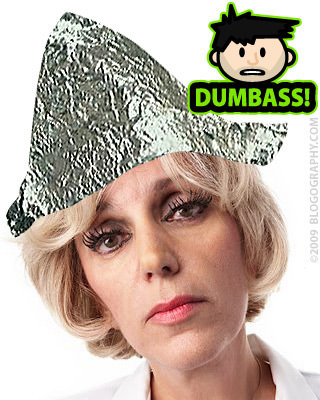 My name is Orly Taitz and I endorse this dumbassery!

• The Duh-nold. At first I was angry with President Obama for (once again) caving to pressure instead of taking care of shit. I mean, seriously, when you're giving in to demands by a reality show television host, you've pretty much let your authority fly right out the window. But then I saw his speech at the 2011 White House Correspondents' Dinner, and changed my mind. Releasing the "long-form" birth certificate gave him his best material...
It's watching things like this that make me forget all about the things Obama has done to piss me off and make me like him again. But will it last long enough to keep my vote for the next election? That depends. If my alternatives are Trump, Palin, Santorum, Bachmann, Huckabee, or any number of other potential candidates that make my brain hurt... then I guess it will be. Why in the hell can't the Republicans find a serious candidate? Not one person they've got in the wings... not one... has a chance against Obama unless something crazy happens. I guess I should be grateful since I can't stand any of them. But without a decent challenge for President Obama to rise to, I fear he's just going to slog through a second term on vapors. Winning in a cake-walk is the worst possible thing that could happen. We need to debate issues seriously so we can get serious about them. Right now I feel we are anything but. It's just partisan hackery at its worst, and we're all suffering because of it.

• Run. A good friend is participating in the Malibu Triathlon as a member of "The Leukemia & Lymphoma Society's Team in Training" which raises funds to help in the fight against leukemia and blood cancers. If you'd like to be a good egg and help sponsor this very worthy cause, you can visit her page here. I could go on about how donating even a little money to such a worthwhile endeavor can add a little sunshine to your day and is good karma... but instead I'll just say CLICK IT! CLICK THE LINK AND GIVE YOUR MONEY! DO IT! DO IT!!! Heck, I just donated $20 and now the headache I had all morning is gone! Coincidence? Perhaps. BUT CAN YOU AFFORD TO RISK IT? GAH! CLICK THE GOOD EGG! CLICK IT NOW!!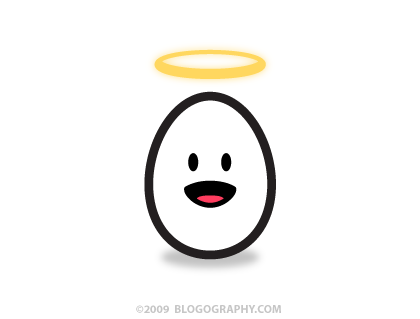 And that's enough of that. Join me tomorrow when I promise to be (relatively) bullet-free!


*Of course this is sheer fantasy. The birthers won't shut up until a crusty old white man is president of the USA like God intended. And yes, I realize that this makes no sense since God doesn't make mistakes and He allowed Obama to become president in the first place, but hey... you just can't use logic when it comes to pig-fuckers.