Hope all the mothers out there had a great Mother's Day.
Today's bullets will be fired from Part Two of my "Get to Know an Island" series: OAHU EDITION! Since yesterday was spent exploring the North Shore and Central Valley, today I decided to head West and take a look at the Leeward region of the island...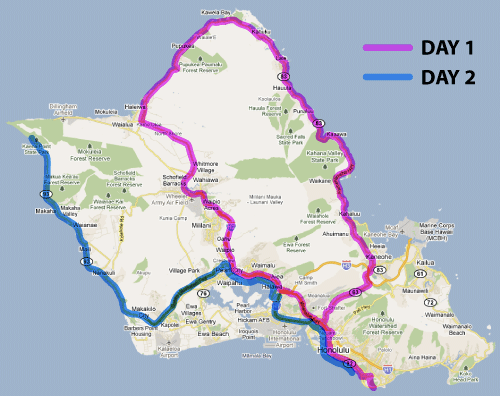 • End of the Road. Rather than having to continuously cross back and forth across Highway 93, I decided to head all the way to the end of the road, then stop at all the spots I wanted to see on the way back. And when I say "end of the road," I mean that literally. The pavement stops and, though a dirt road with craters in it goes on around the point, it's pretty much inaccessible unless you've got a really tough 4-wheel drive rig (which I didn't)...

• How I Roll. And what rig DID I end up with? A KIA Soul. It's not a bad ride, per se, but it does have one horrible flaw that can make it a terrifying thing to drive. MASSIVE FUCKING BLIND SPOTS IN THE BACK CORNERS! So not exaggerating here...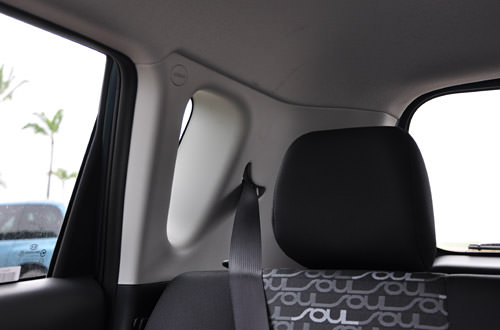 Yes, you've got mirrors, but if you want to confirm that there's nobody sneaking up behind you in your mirror's blind-spot, you can't. I guess those giant hamsters that they use to advertise the Soul on television must drive using The Force or something.

• Kaena Point State Park. Anyway... at the end of the road is Kaena Point State Park, which is actually a very nice place to visit. There's a beautiful aqua-colored tidal pool there...
And a pretty sweet beach...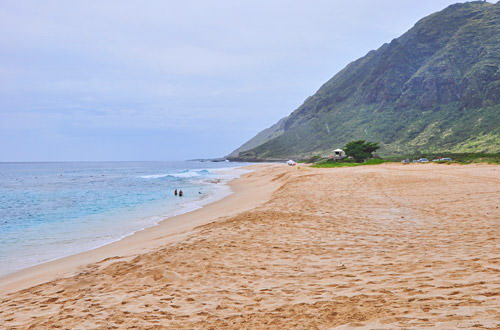 • Kane'ana Cave. About two miles outside of the park, there's a giant cave you can wander into. When I visited, there was a hot dog stand across the street...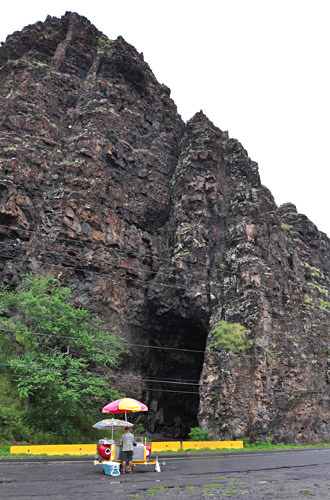 It's not very deep... but it is pretty darn big.

• Beach Culture. I stopped at a few different beaches along the West Coast of Oahu. Many of them were absolutely beautiful. As I understand it, the waves get pretty insane during the winter months, but things were fairly calm today...

• Pearl Harbor Historic Sites. On my way back to Waikiki, I decided to stop at Pearl Harbor to see the new visitor center there. When I was here last time, they were just starting construction, and I decided to make a donation. They ended up putting my money to good use, because the new center is just beautiful...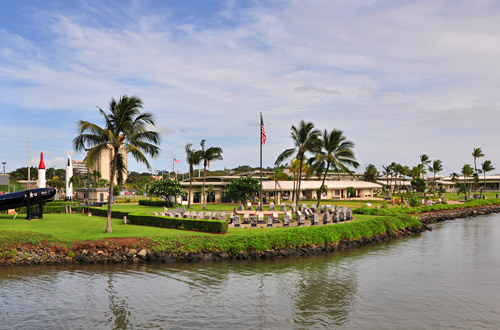 If you ever make it to Honolulu and have even a passing interest in history, this is a must-see.

• USS Bowfin. As I arrived around 4:00, there was only an hour until closing time. This meant there was no chance of visiting the USS Arizona Memorial... or the Missouri... or the film center. This didn't bother me, because I've already been through them more than a couple times (and with much better weather!). But I didn't want to leave without doing something, so I toured the USS Bowfin Sub Museum and Park. The submarine itself has been beautifully restored, and has a very cool steampunk look about it on the inside...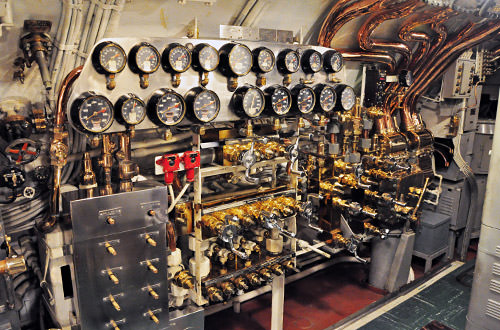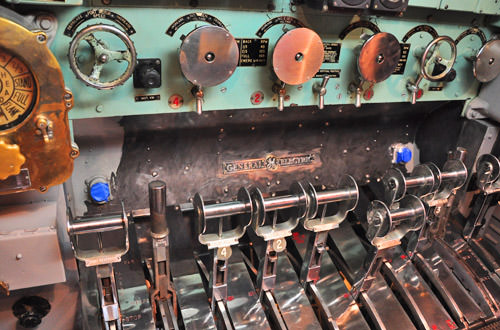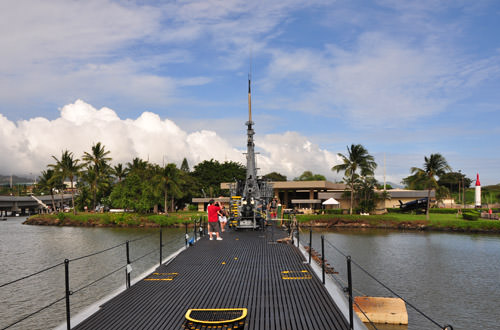 Annnnd... that was enough for today.
Except a stop at Ala Moana Center so I could visit their awesome food court and get me some falafel. As expected, it was totally delicious and worth the wait.