As I write this, it's 8:11pm on April 19th, 2011. Thanks to events in Terminator 2, Skynet has just become self-aware and we're all doomed. I, for one, welcome our machine overlords.
Anyway...
You know how when you go to eat a Reese's Peanut Butter Cup how you have to go through all the hassle of removing that stupid brown paper cup? What a horrible waste of time! Who wants to mess with that crap? I buy Reese's Peanut Butter Cups because I want to eat them... not because I want to play around with stupid paper!
Well, the people at Hershey must have felt my pain and frustration, because they've released NEW Reese's Minis. Tiny little peanut butter cups that are UNWRAPPED, just like God intended...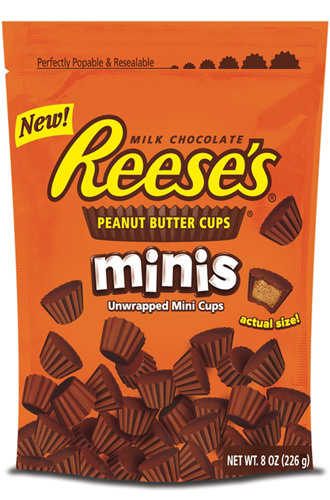 So now there's no time blown on futzing with that stupid paper cup. You can just tear off the top and pour them into your mouth directly...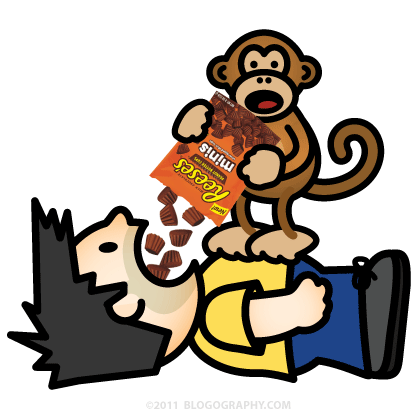 Now THAT'S how I eat a Reese's!

Annnnnnnd... SHIT! My entire website is down. Either Media Temple is dicking around with things AGAIN, or Skynet really has become self-aware, and I will never be able to post this entry!
Looks like Blogography has been terminated. :-(

UPDATE: Annnnnnnd... we're back.