In all seriousness here, I don't know whether to laugh or cry anymore...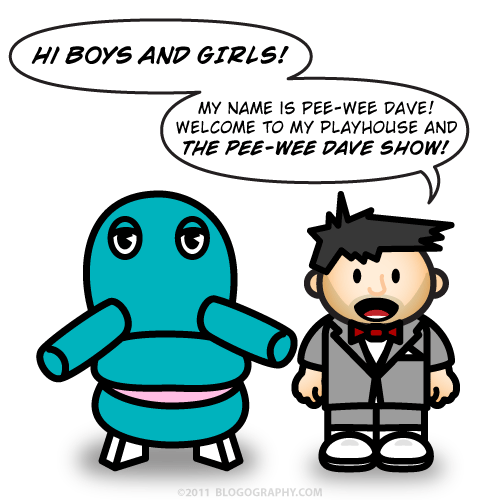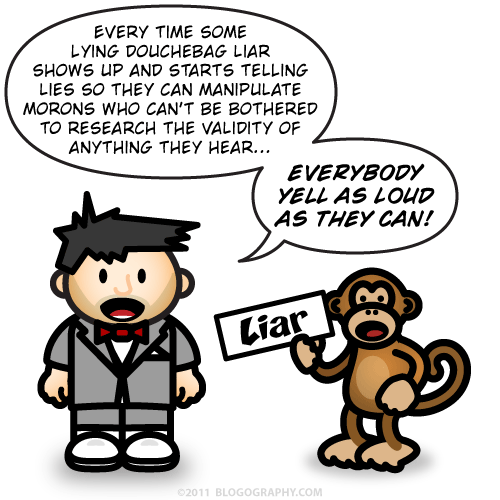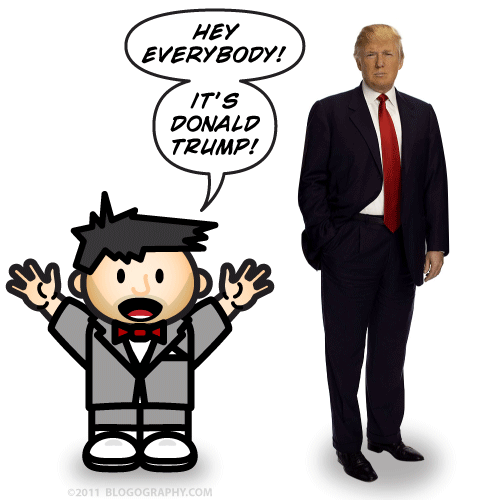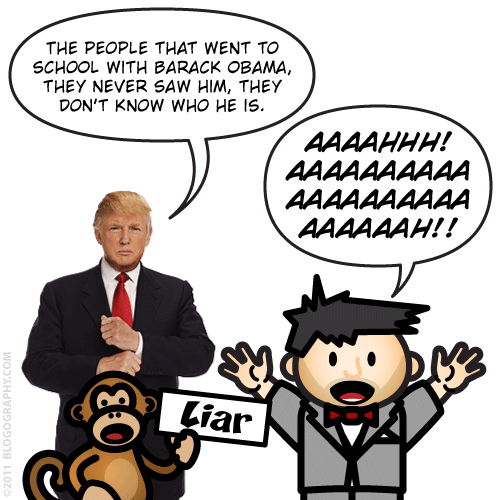 PolitiFact says... PANTS ON FIRE!
Don't get me wrong... if he can prove that President Obama was not born in the USA, REGARDLESS OF THE OVERWHELMING EVIDENCE TO THE CONTRARY, then more power to him. That would be a massive lie that deserves to be exposed, and "The Donald" would truly be doing our country a service by exposing it (even though I don't really give a shit).
However...
Until there is some ACTUAL FUCKING EVIDENCE and all Trump has is a BUNCH OF FUCKING LIES then he should probably SHUT THE FUCK UP! Because if he CAN'T produce any ACTUAL FUCKING EVIDENCE then all he's doing is TRASHING THE PRESIDENT FOR PERSONAL GAIN WITH NO CONSEQUENCES FOR HIS LIES! I mean, come on... HE'S RUNNING FOR PRESIDENT!
Of course, all the birther pigfuckers are defending him by saying "Donald Trump is only asking questions! " But this is a load of shit. His "questions" are just lies masquerading as questions. It would be like Bill Gates popping up on every fucking news program in existence and saying "DONALD TRUMP HAS PROVIDED NO PROOF THAT HE'S NOT A CARD-CARRYING MEMBER OF NAMBLA AND HAS SEX WITH UNDERAGE BOYS!" Or perhaps "I AM SPENDING TWO MILLION DOLLARS TO FIND OUT THE TRUTH AS TO WHETHER DONALD TRUMP IS A PEDOPHILE THAT FUCKS CHILDREN!!" Or something like "THERE CONTINUES TO BE NO EVIDENCE THAT DONALD TRUMP IS NOT A CHILD RAPIST!"
People hear that shit... conclude that somebody with millions of dollars like Bill Gates must know what he's talking about... and suddenly people are believing that Donald Trump is having sex with their children. It's a lie (or so I would hope), but people are too fucking lazy to find out the truth, so they just roll over and believe what they think they're being told.
Look, I can't say for definite sure that President Obama was born in Hawaii like all the evidence says. I wasn't there. Maybe Trump is actually on to something. Maybe all the birther pigfuckers are right. Maybe it's all true. But I also wasn't there when Donald Trump allegedly had sex with all those young boys, so maybe that's true too.
I mean, it could be.
It's not like you need any evidence or hard facts anymore.
Just millions of dollars and an agenda to baselessly discredit somebody.
Or a blog. Same difference! It's all good!