I've been keeping tabs on the Kilauea Volcano eruption in Hawaii quite closely. Not because I own property there or anything, but because in the three times I've been to The Big Island I drove up the volcano and didn't see shit.
Well, that's not entirely true. The last time I was there, it was venting vog (volcanic fog). Which I guess is kinda cool. But it's a far cry from lava shooting 80 feet into the air like what's happening now.
Here's a photo I took when I last visited in 2008...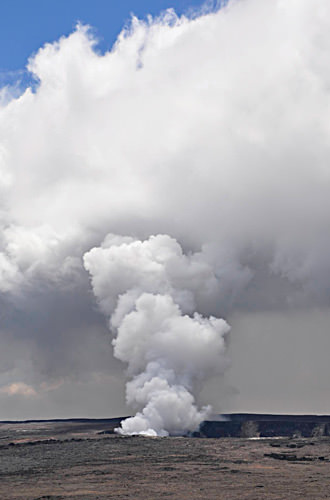 And here's the Kilauea Volcano today...
Okay, I exaggerate. That's a photo of a nuclear explosion. But still, why can't the cool shit happen while I'm there? How awesome would it be to be standing on a volcano when it erupts?
Maybe one day I'll get lucky.