Even though "bullet points" are very different from "ammunition bullets," yesterday's horrifying events have depressed me so badly that there will be no bullets here today. And while I could type out an angst-filled rant over efforts on both sides of the political spectrum to unleash blame and hatred over something so tragic, I just can't do it. A man and a little nine-year-old girl are dead. Others are seriously injured.
I'll think about it tomorrow. I just can't do it today.
In an effort to put my mind as far away as possible from the heartbreaking events in the news, I'm going to get as far away from them as possible in my blog.
Look! I'm Batman!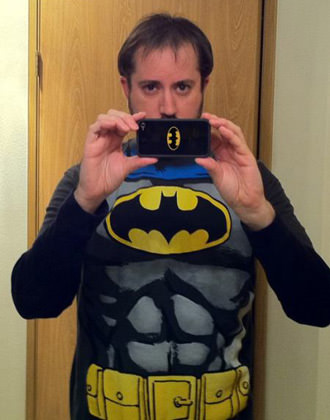 This awesome Bat-shirt was my gift from the "Bloggy Gift Exxxtravaganza 2010 Remix" over at Josh's blog!
I already had the Bat-iPhone.