Yesterday I was supposed to fly out of Albuquerque early in the morning. But mechanical difficulties with the plane kept pushing my flight back further and further until I was ultimately rebooked on an entirely different one. This meant getting into Seattle much later than I originally intended, where I was greeted by torrential rain and rush hour traffic. As if that weren't enough, it was snowing on the passes.
Not wanting to drive home through rain, traffic, and snow on three hours sleep, I decided to crash at my sister's house and come back home this morning.
Which was a smart move, because the drive was pretty spectacular.
At the top of the pass, it looks like all the color has been sucked from the scenery. It's drab, overcast, and depressing... yet still beautiful at the same time...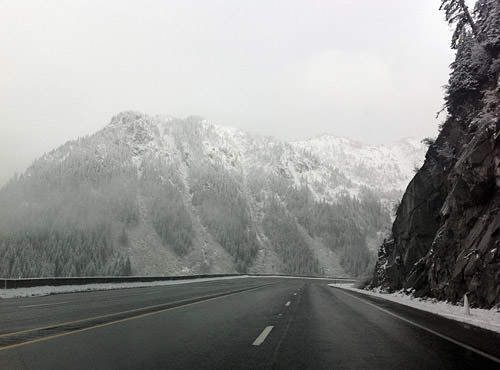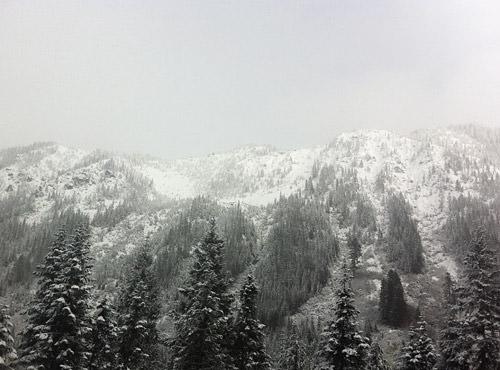 But once you get to the other side, it's another story entirely...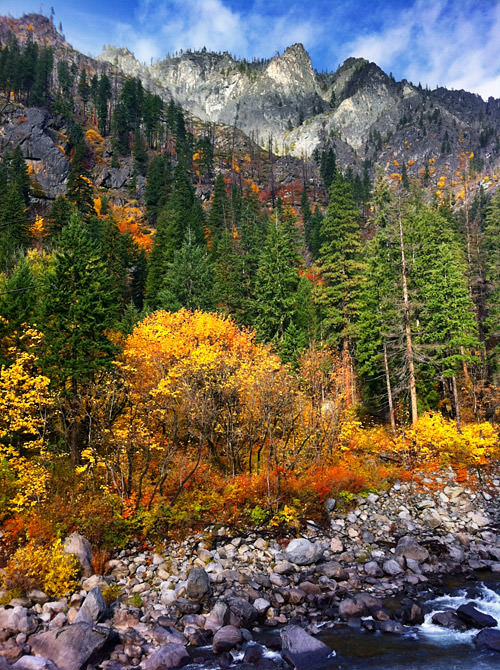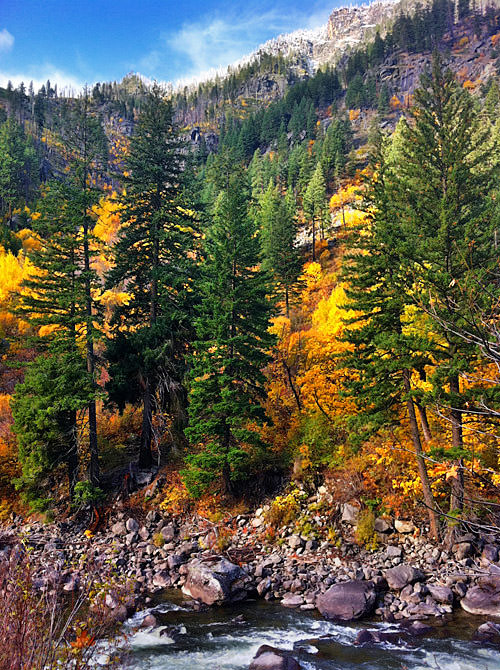 In the twenty+ years I've been driving over the mountains, I've never stopped along the way to take a look. I've always just enjoyed the view at 60mph. Today I did stop for some reason, and was glad that I did. And a little mad at myself that I never had before.
Sometimes its good to stop and smell the roses. Even if there aren't any roses to smell.