Today was pretty crazy, so it looks like it's time for a product review!
I've been so busy trying to catch up with work after my vacation that I only just this morning had time to open my new Photojojo camera-phone lenses! There are two... a wide-angle ($20) and a fisheye ($25) which you can get as a set for $40. They attach to your phone in front of your existing camera lens, and stay in place magnetically thanks to a little adhesive ring that sticks on your phone...
Here are some snapshots I took. The first image in the sequence is with no lens. The second is with the wide angle lens. The third is with the fisheye lens...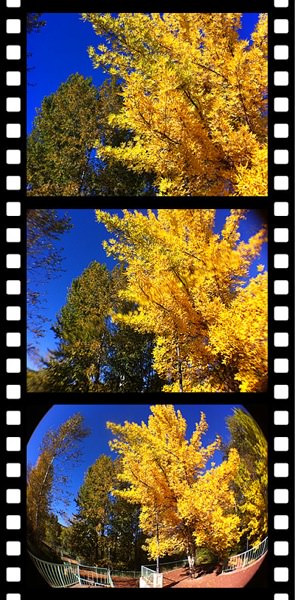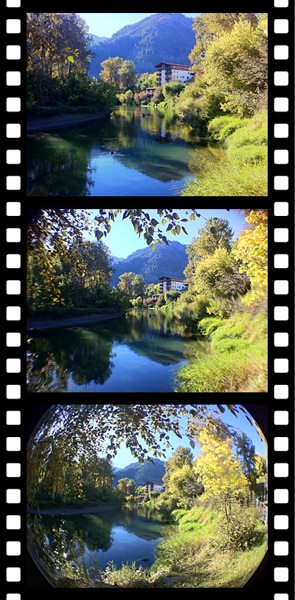 The wide angle lens is pretty nice. It adds just enough extra width to make scenery shots a little easier. It also doubles as a macro lens, which is equally impressive...
The fisheye lens is kind of goofy. It probably works better on the older iPhones with a smaller lens hole, but on iPhone 4 you get some serious vignetting in the corners because it has a bigger lens. This is disappointing, since Photojojo doesn't warn you... but, it's still a way to fit an impossible amount of stuff into your shot...
Overall, I'm happy with my purchase, with three things in mind...
The little ring that sticks to your phone will completely cover the flash that comes with the iPhone 4. What I did was use a pair of wire cutters and cut out a notch in the ring so the flash can shine through. It works fine.
At least it would work fine if it didn't keep falling off. The magnets on the lenses are very strong... so strong that they easily rip the ring right off the camera. I'm not sure what the solution is here, but it's very frustrating. It would be cool if Apple would build in a ring for lens attachments but, since that didn't happen, I guess I'll have to look for a stronger adhesive and hope it doesn't ruin the finish on my iPhone.
The vignetted black corners on the fisheye lens really bother me. If I had to do it all over again, I'd probably skip it and just get the wide-angle version.
On the plus side, the lenses come with keyring loops so you can always have them handy and lens caps to keep them in good shape. This is pretty sweet, though my keys are getting almost too big to manage now...
If you're wanting some lenses for your phone, head over to the Photojojo Shop!