Memorial Day is a special day here in the USA which is set aside to remember those who died in military service.
Unfortunately it's also become a day of politically exploiting those who died in military service. I found this out the hard way when I opened my email this morning only to find this absurd rant about "Obama being the first American president not to lay a wreath at Arlington National Cemetery." Because the email had been forwarded, there were several witty comments attached... everything from "Obama prefers to spit on the graves of dead soldiers" and "This just proves Hussein Obama is a commie dictator with no respect for American values."
Whenever I get an email like this, the first thing I do is go to Google News and see what Obama is actually up to.
Turns out he's in Chicago, and attended a Memorial Day event at Abraham Lincoln National Cemetery where he laid a wreath of remembrance there (after sending VP Biden to lay the traditional wreath at Arlington). He tried to give a speech, but a lightning storm made it unsafe to do so. This was sad, but he had already posted a Memorial Day video, so no harm no foul, I guess.
After confirming that President Obama was NOT, in fact, spitting on the graves of fallen American soldiers, I clicked over to Snopes to see if they had an article about him being the only American President to not lay a wreath at Arlington. Not surprisingly, Snopes did have an article.
Turns out that President H.W. Bush, President G.W. Bush, and even President Ronald Reagan... the fucking Conservative Presidential Holy Trifecta... ALL did not lay wreaths at Arlington on Memorial Day at some time or another. Hell, President H.W. Bush didn't lay a SINGLE WREATH AT ARLINGTON DURING THE ENTIRE FOUR YEARS HE WAS IN OFFICE!
Heaven only knows I am not President Obama's biggest fan, but this stupid shit drives me insane.
How is spreading lies and cheapening the memories of American soldiers who paid for our freedoms with their lives a proper show of respect on Memorial Day?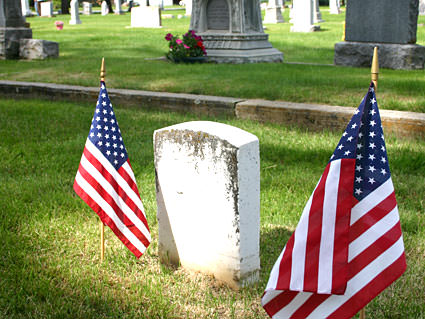 I guess all I can say to those who died in service so we can carry on with our reprehensible behavior is "thanks anyway."