And so... James Cameron's Avatar is dropping in theaters this Friday, and I am near the point of desperation to go see it. The problem is that I positively loathe to go to the movies anymore. People have reached new heights of rudeness, and it's just not as fun as it used to be. I spend most of my time filled with rage because people are getting calls on their mobile phones, lighting up the entire theater by texting, talking in loud voices and making noise, kicking the seats in front of them, and being all-around assholes. Why should I pay $7.50 for a ticket and $6.00 for a Coke to be subjected to that?
Maybe I should publish a new addition to my growing family of "Dumbasses" books so I can pass them out whenever I go to the movies?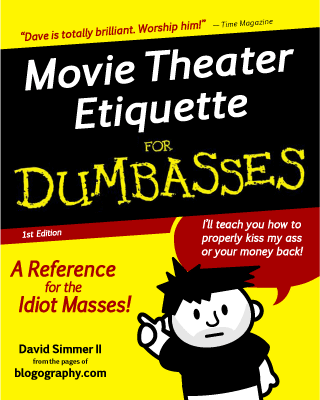 Though the odds of anybody too rude to already know theater etiquette actually taking time to read it are slim.
So maybe I do what I usually do, and wait for the Blu-Ray to be released.
But then I look at this poster popping up everywhere...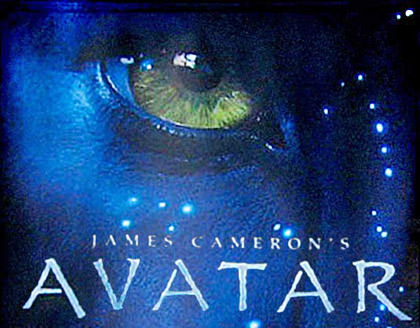 ...and I really, really want to go.

Here's hoping that if I do go I won't end up killing anybody.