It's Bullet Sunday on the second-shortest day of the year!

• Weekly. I know it's not a special number or anything... but I've done A HUNDRED AND SIXTY-TWO of these things? Holy crap, WHY? Surely I have better things to do on a Sunday? Okay, I probably don't... but I really should. Shouldn't I?

• Sadly. Brittany Murphy died today. I know that she was made fun of quite a lot... they even had a parody of her on SNL... but I liked Brittany. She had a character type she was good at playing, and she played it very well. I loved her as "Tai" in Clueless. I really loved her as "Luanne" in King of the Hill.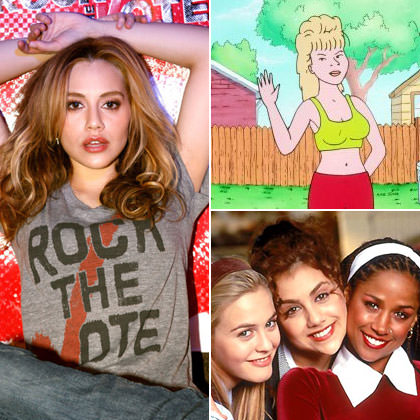 I find it sad that she wasn't appreciated a little more as an actress while she was alive. She had some great roles. And yet the only press she could get recently was rumor-mongering about her getting fired from a movie. And few people seem to remember that she was also a singer who had a hit single with Paul Oakenfold...
Of course, much of the stuff I've heard from Oakenfold sounds exactly the same, but I think she did okay with her part.
I wish she would have stuck around and done more. Rest in peace.

• Slowly. Why won't this douchebag just die already? Slowly. In an agony equal to that which he has inflicted on an unwilling populace. I know I'm only furthering his cause here, but holy shit! Exactly how much of this joke can we be expected to take? When Chelsea Lately christened the wanker and his equally ridiculous wife "Herpes Simplex One" and "Herpes Simplex Two" I thought it was a funny gag. But Chelsea totally nailed it. They never go away. They just keep hanging around and infecting people with their stupid antics. And now he's got an album coming out?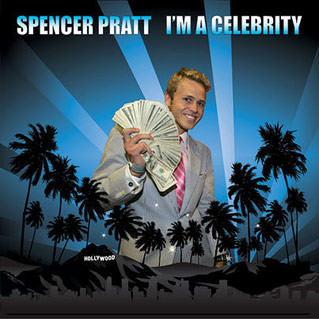 It's incomprehensible how anybody could still be giving a shit about morons like this.
Myself included.

• Barely. It didn't snow today like it was supposed to. In fact, I think it drizzled rained more than it snowed, and there was barely any precipitation at all. I think that New England took it all instead. While I'm sorry for everybody who's having to shovel their way out this afternoon, I am grateful it's not me this time.

Annnnnnnd... I'm spent.