This morning after waking up and working for a couple hours in bed, I took a shower, got dressed, and started packing up my crap to go into the office. Then I walked by my window, saw it was snowing, took my laptop back out of my bag, and sat down on the couch. I just wasn't in the mood to deal with snow on a Friday. Especially Friday the Thirteenth.
After an hour of winter denial, I scraped off my car and headed out into this snowy wonder bullshit.
Though I should probably clarify that it's not the snow that bothers me. It's the cold that comes with it...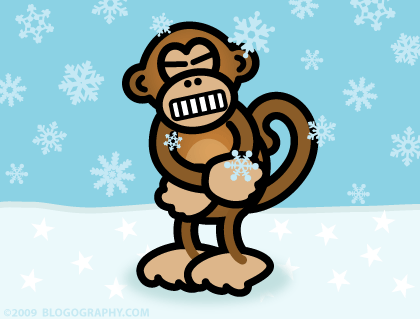 I just don't like being cold.
But even worse than the cold is having to travel in the winter.
Last year I was stuck in Seattle for a full week after weather shut down the entire airport, and busses and trains couldn't run.
Time to mentally prepare myself for my upcoming trips while trying not to freak at the thought of getting stuck. Again. As usual. Because going back through my blog, it seems to happen every year.
Waaah!