Despite the fact that Salt Lake City's airport is a mere 6 miles from downtown, it will run you about $20 (+tip) for the privilege of being driven there by a taxi. My hotel, however, pushes for a private transportation company which runs an outrageous $25 (+tip). Having fallen for that trick before, I requested a METERED TAXI instead of the private car. This caused the valet to freak out. He started jabbering on about how a taxi would take a half-hour to arrive, and it only saves you $3... AS HE WAS LOADING MY LUGGAGE INTO THE PRIVATE CAR.
Not wanting to argue, I just went along with the scam. But I was fuming, and nobody got a tip.
I don't give a crap if I have to leave five hours early and book the taxi myself, next time these assholes are not getting any of my money. I cannot wait for Salt Lake's local TRAX light rail to be run out to the airport sometime in 2013. Then I'll be able to tell these rip-off taxi companies and hotel scammers to kiss my ass. I mean, seriously, TWENTY-FIVE-DOLLARS? That works out to over $100 an hour! For that kind of insane money, I expect to get blown after my luggage is unloaded.
Anyway...
When my flight arrived at Boise, Idaho, I got a text telling me that my connecting flight to Seattle was delayed. This meant I would miss my final connecting flight home. Seeing that there was a flight leaving immediately, I ran to the gate and managed to get on the earlier plane just as they were closing the doors. My luggage wouldn't make it home, but at least I wouldn't be stuck in Seattle's airport (WITH NO FREE WI-FI!) until midnight.
The upshot being that I would now have a four hour layover in Seattle, which was plenty of time to grab some lunch.
Which is when I overheard this...
GIRL ONE: Do you want a bottle of water with your salad?

GIRL TWO: No, I need to cut down on my calories.
Needless to say, I was mystified... calories in WATER?!?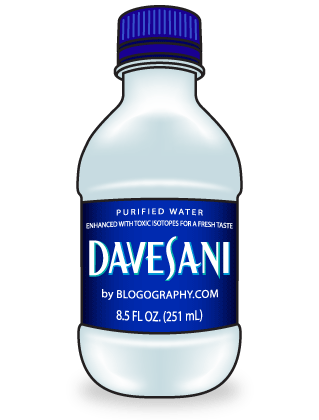 Isn't water the stuff where you look at the Nutrition Facts and everything is ZERO... because it's like... fucking WATER?!?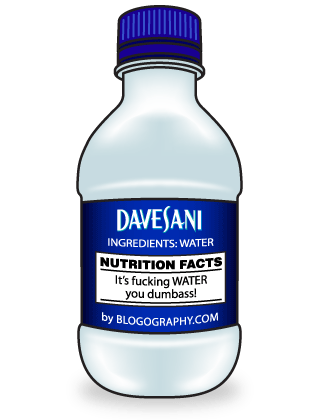 Just when I think that people couldn't possibly get any more stupid, something comes along to prove me wrong.
Unless there's some new high-calorie water out that I don't know about...