When it comes to avatars, I like photographs best because you can put a face to what somebody wrote. So even though I think Lil' Dave and Bad Monkey would make better avatars for me, I always bite the bullet and upload a photo of myself.
Unlike SOME people (ahem, ahem, ahem, ahem, ahem, ahem, ahem, ahem, ahem, ahem... etc. etc... YOU know who you are!).
This is my default avatar...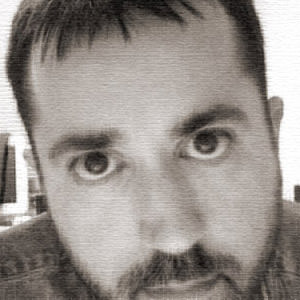 Whenever I sign up for a new social media site or online service or user forum or whatever, that's what I use. It's fairly current, doesn't look too hideous, is perfectly square, reduces well, and is stored on my desktop so it's ready to go at a moment's notice.
And most of the time it's fine because I don't use those kind of sites very often.
But Twitter is a service I use every day, several times a day. Whatever photo I use on Twitter is something I see constantly. Consequently, I get bored with my avatar after a while and am compelled to change it. To keep track of the photos I've used, I put copies in a folder. Today, I changed avatars again, and noticed that folder is getting quite full. Turns out I've used 21 different images for Twitter so far...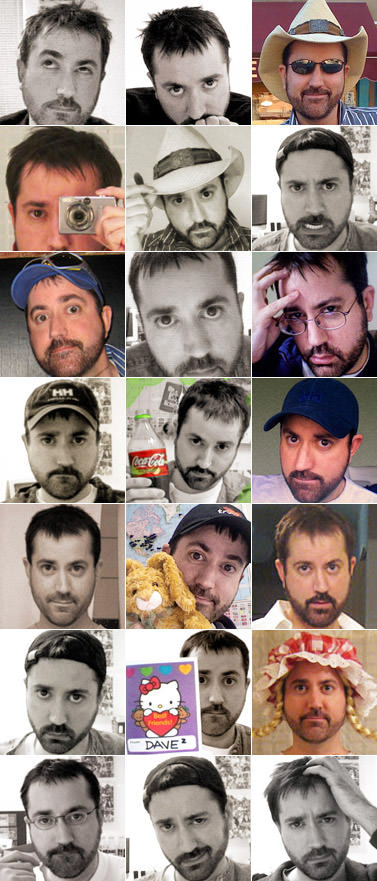 Meh. Perhaps one of these days I'll find myself an avatar I like well enough to keep for a while.
But before I go... while puttering around the internet today, I found this to be very cool and this to be totally reprehensible.