Now THAT was a party!
When I first received Avitable's invitation to his annual Halloween party, I knew I wanted to go... I just didn't know how I was going to work it into my schedule. But where there's a will, there's a way, and I managed to get everything moved around so I could fly down to Orlando for a single day(!) and attend.
Boy was it worth it. Dozens of people showed up, and Adam went all-out... transforming his entire home into a zombie-infested house of horrors. What was remarkable is the sheer amount of detail that went into the planning of it. So many little touches that made the entire experience perfect...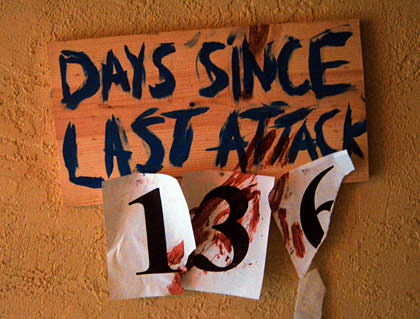 I'm giving all my photos to Avitable so he can post them (it's his party, after all), but thought I'd share some images of your's truly from the event. The costume I made was of "Holovirus-Insane Rimmer" from the brilliant British series Red Dwarf. It's one of my favorite shows ever, and this character was featured in one of my favorite episodes ever. And, as if that wasn't enough, it's got Mr. Flibble, the psychotically evil penguin hand-puppet in it...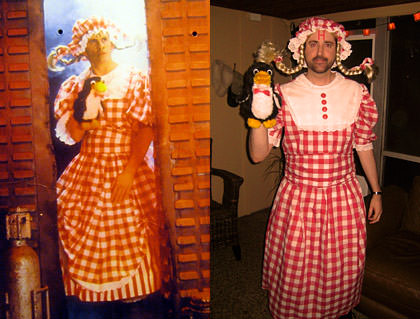 The idea was that the geekier people at the party would recognize my character and get a laugh out of it... but even people who had no idea what Red Dwarf was would find it funny as well (but for an entirely different reason). Here's me and Avitable...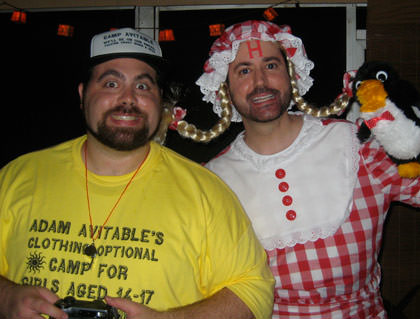 And me and Marilyn Monroe Miss Britt...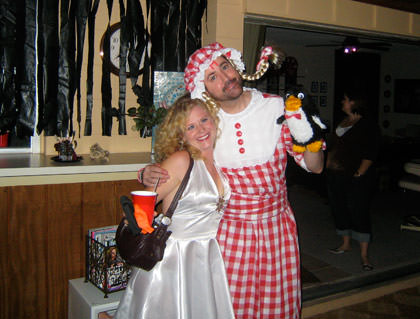 And me with an anatomically scary Mr. Fab (Mr. Flibble was hypnotized by his piece!)...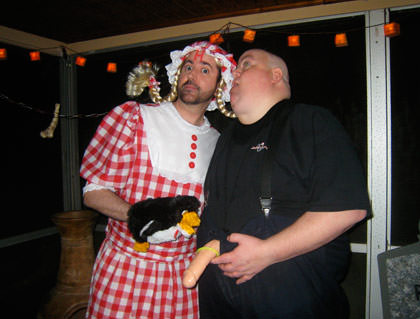 A big thanks to Avitable for the invite and for throwing such a fantastic Halloween bash!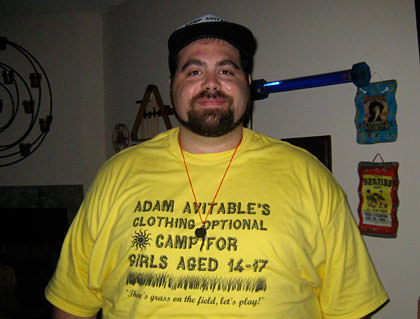 And now I really should take a nap before I have to go to the airport in four hours. Later today there's a blogger meet in Seattle.
Hmmmm... looks like I'll be blog-partying from coast to coast today.