When the alarm clock went off at 4:30am, I was genuinely puzzled, because I didn't set the alarm. After managing to turn the stupid thing off, I noticed a strange itch starting inside the right-side of my tongue. Kind of like a mosquito bite, but without the mosquito. Thinking I must have bit my tongue in the middle of the night, I ignored it the best I could and fell back asleep.
So imagine my surprise when I woke up a few hours later to discover that the right-side of my tongue had swollen severely, and nearly filled my mouth. It had grown to about an inch thick for no apparent reason, but somehow didn't affect my breathing. It wasn't painful, but it was very, very uncomfortable.
Consulting Google searches, I eventually figured out this was most likely something called "Angiodema" which may be caused by an allergic reaction, or stress. Apparently there's nothing you can really do for it except take an anti-histamine until the swelling goes down. I decided to ignore it, thinking that stressing about it would only make things worse.
Fortunately, as the day wore on, my tongue started shrinking back to normal and is doing just fine now. Hopefully it stays that way.
After making our way from Newark Liberty Airport into the city, we checked into our hotel and then headed down the street to Rockefeller Plaza...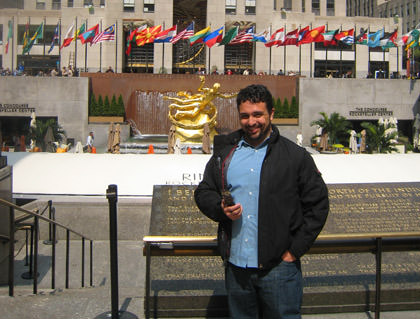 From there it was a quick subway ride shouth for a totally brilliant showing of Murakami artwork at The Brooklyn Museum. I am a huge, huge fan of Murakami, and his art has inspired a lot of things in the DaveToons I draw. Like this Murakami tribute I made using his happy flowers...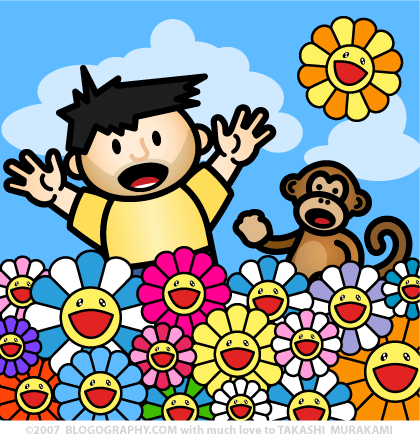 You couldn't take photos in the exhibit, but there were some cool pieces outside in the lobby...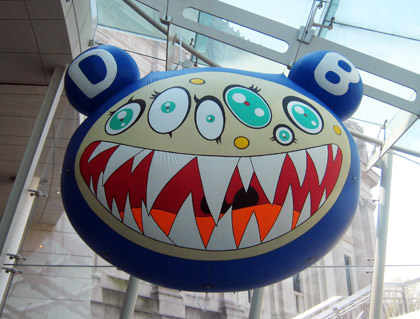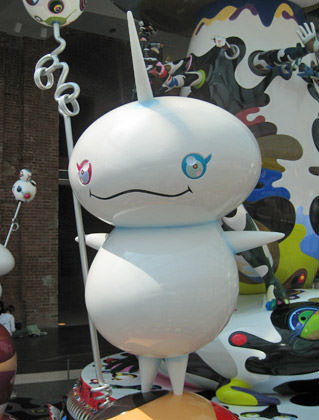 After the museum, we headed to the Upper-West Side to check out the Museum of Natural History and the Space Museum...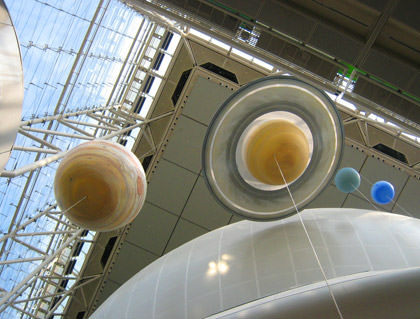 But the real highlight here is the dinosaurs... like this totally evil "Ann Coulter Fish," which I named because of the uncanny resemblance to the stupid bitch...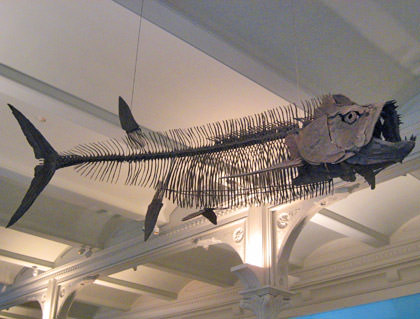 Of course the have real dinosaurs too, but they aren't quite as scary as the AnnCoulterFish...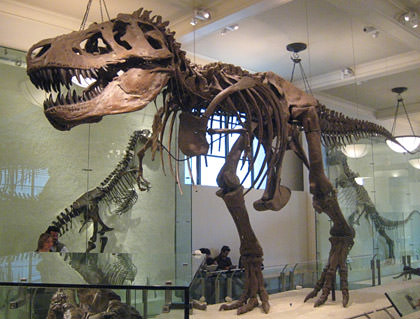 And, naturally, we had to pay homage to the Holy Land and visit the beautiful Apple Store Cube after walking through Central Park...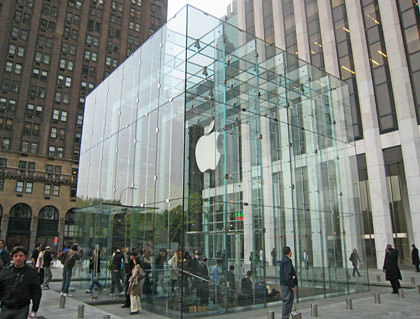 Back in Times Square, we noticed that Avitable must have enjoyed his pedicure immensely, because has apparently opened up a spa here in New York. It's nice to know that guys can finally have a place of their own to go be all pretty...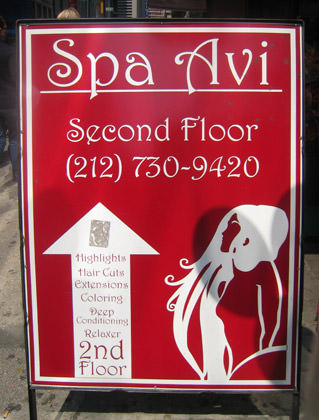 And Naked Cowboy was, of course, there to sing along...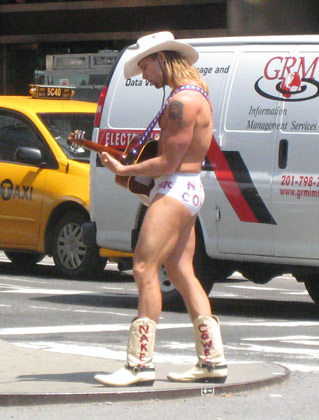 When the dinner hour came, we headed to a restaurant where we were trying to decide if we wanted to eat there or not. But as soon as I saw this...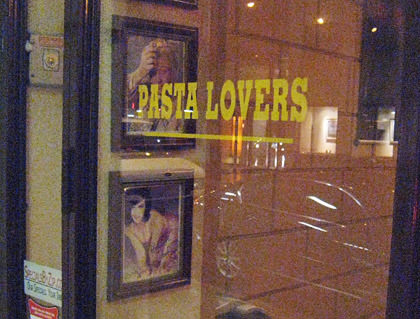 I was 100% sold on us eating there. Because of this...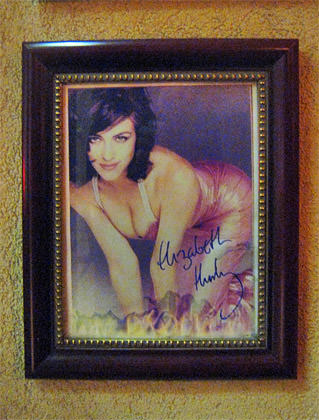 Yes... OMFG... ELIZABETH HURLEY ATE THERE!! Sweet! I could totally feel her presence!
All-in-all it was a pretty busy day.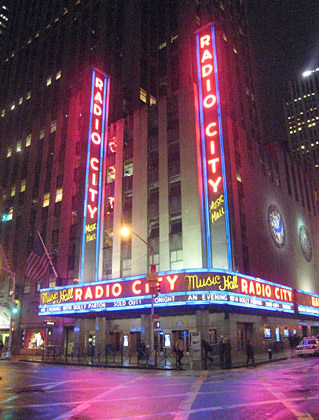 I guess we'll see what excitement tomorrow brings.