I really hate it when I get a song stuck in my head.
After seeing Clerks II it's the song Goodbye Horses by Q Lazzarus, which is a pretty messed up tune to have running through your mind all day long. If you don't recognize the name, you will probably still know of it as the song that "Buffalo Bill" dances to in Silence of the Lambs. Well, in Clerks II you get to see a flawless reenactment by Jason Mewes that's even more disturbing.
Well, not the dance itself... I mean, what guy hasn't put on makeup, dressed up in the skin of dead women, then danced around the house with his penis tucked between his legs? Yeah, we've all been there...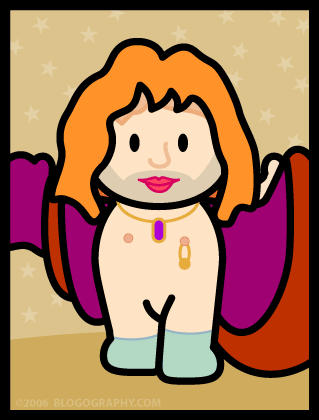 No. What's truly disturbing is that once you start thinking of Buffalo Bill, you think of the actor who portrayed him... Ted Levine. And then you have to freak over how he now plays Lt. Stottlemeyer on the television show Monk. For some reason I find this transition of characters to be very disturbing...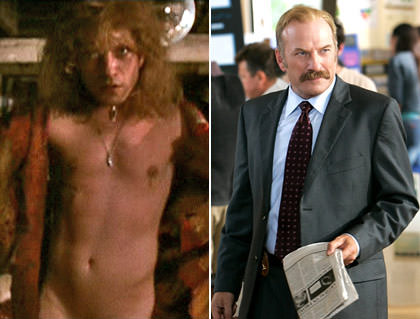 I mean, he's obviously a very talented actor to be able to play such diverse roles... but damn. I just can't stop imagining that after Stottlemeyer gets home from a busy day of solving crimes with Mr. Monk, he's dancing around like this just for kicks before bedtime.
And then the image won't leave my mind as I hear... ♬ "Goodbye horses. I'm flying, flying, flying over youuuu..." ♬
Yikes.
For anybody into self-torture, the beautiful Q Lazzarus version of Goodbye Horses isn't for sale on iTunes, but a pretty good cover by the band Psyche is. Listen at your peril.
As if that wasn't enough on my mind...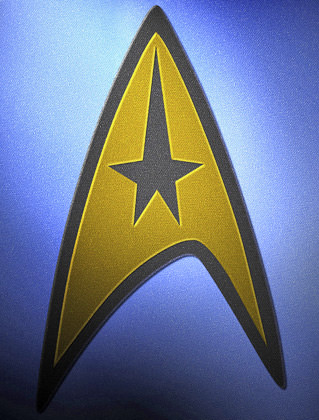 Coming 2008?!? What kind of tease is that? I have to wonder if J.J. Abrams is going to manage to screw up Star Trek as badly as he's trashed Lost and destroyed Alias. He always starts off so strong then crashes and burns. Please have somebody with enough sense to know this cut him loose when things start to slide on yet another good franchise before it goes bad.
Though he has a LONG ways to go before it gets as bad as the totally boring Star Trek: Enterprise and the utterly crappy Star Trek: Voyager.