I have a pile of work that won't go away. I have 138 unread messages in my email in-box. I have hundreds of unread blog posts. I even have a box of Junior Mints that is only half-finished... when am I supposed to find time to do all that stuff?
Probably after I drive home on Sunday.
But I'm not counting on it.
Every day when I pull into work, a cat jumps onto the hood of my car and attempts to break in. I like him, and have named him Psycho Cat because he never blinks... he just sits there and stares at you with crazy eyes. This morning he ran all around my car looking for a way inside. Eventually he was smart enough to stand on the door, apparently knowing that I had to open it sometime...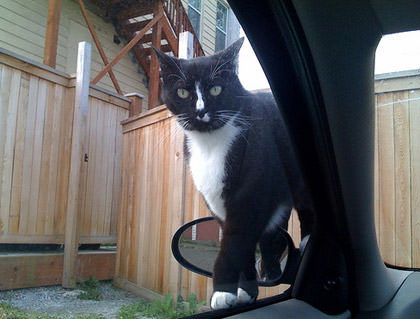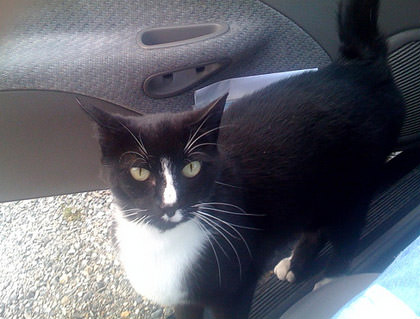 At this point he hopped on my lap and demanded to be petted.
Vicious.
Since I am going to a conference tomorrow morning and a graduation party tomorrow night, I decided to make time for a haircut after work. Fortunately, I'm in Seattle, which has my favorite place to get a haircut ever, Zero Zero...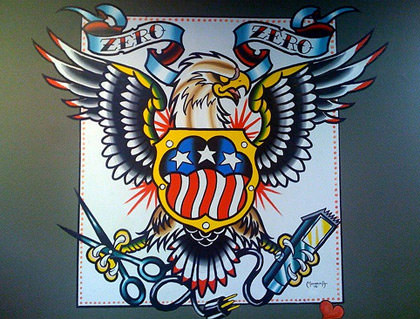 I don't usually endorse businesses on my blog, but this is the coolest place for hair I've found, and the icing on the cake is that they're pretty darn affordable for a full-service salon (my cut was only $25!). But don't take my word for it, read all the rave reviews on Yelp! If you're in Seattle and looking for a stylist, you might want to give Zero Zero a try.
Since it's almost midnight, I suppose I should try to get some sleep.
Work, email, blogs, and Junior Mints will have to wait until tomorrow.
HA HA HA HA!
I lie. I am so totally going to finish off those Junior Mints now...