Holy crap, dude.
It doesn't matter who wins big come the November elections, there's going to be a lot of unhappy people. It's unavoidable because the level of venom being volleyed back-and-forth between Republicans and Democrats has reached critical mass. We're mere seconds away from a full-on thermonuclear explosion of hate, and you just can't come back from that.
And every time I watch the news or catch up with current political events on the internet, a part of me wonders if we should just carve up North America in a way that will keep us from destroying each other.
I'm talking about the establishment of Jesusland and The United States of Canada...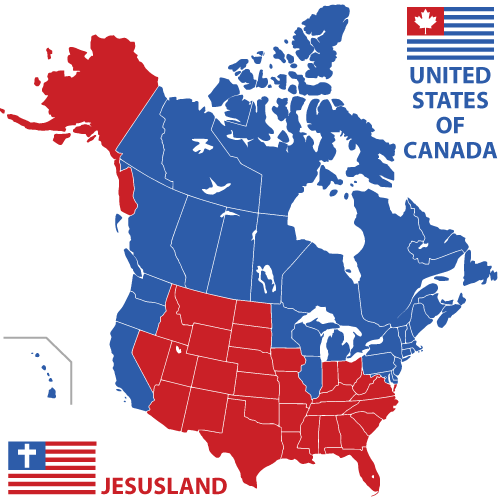 This has been a joke and internet meme for a long time. But the thing is... there's a very serious truth beneath it all. Why not create political divisions that make sense? Wouldn't people be a lot happier if their government more closely represented their beliefs and values?
And while I don't know that Canada would agree to be dragged into this mess, I'm thinking that the majority of Americans might actually go for it. The hatred is just so overwhelming, relentless, and balls-nasty that I'd do just about anything to make it stop.
Except...
Here in my home-state of Washington, we've got a scary level of hatred all our own to deal with. And now that same-sex-marriage is going to be signed into law next week, I can only imagine that it's going to get even worse...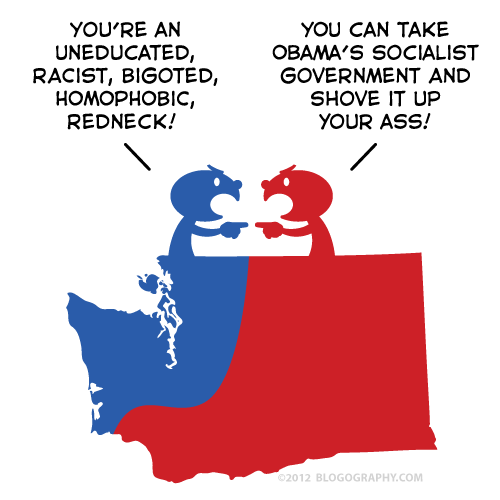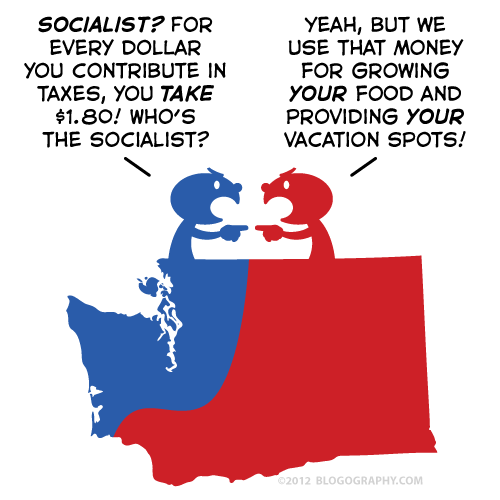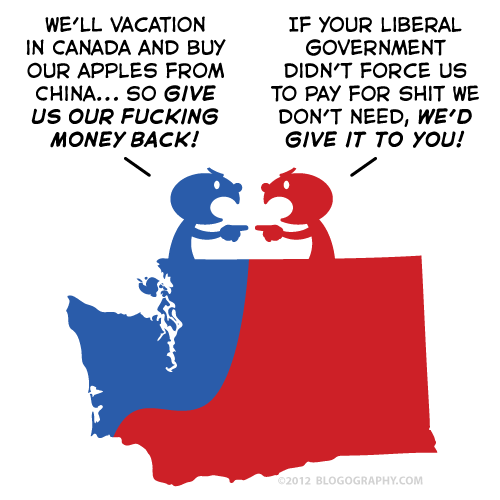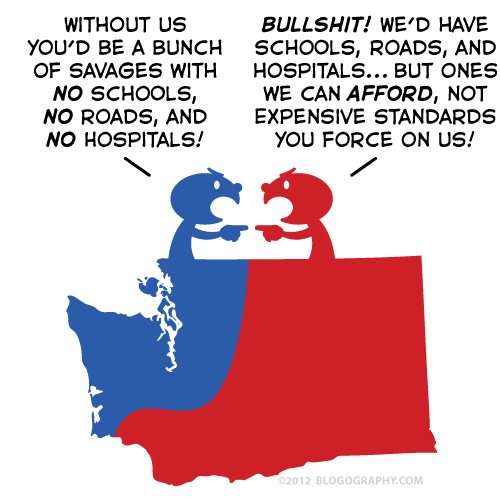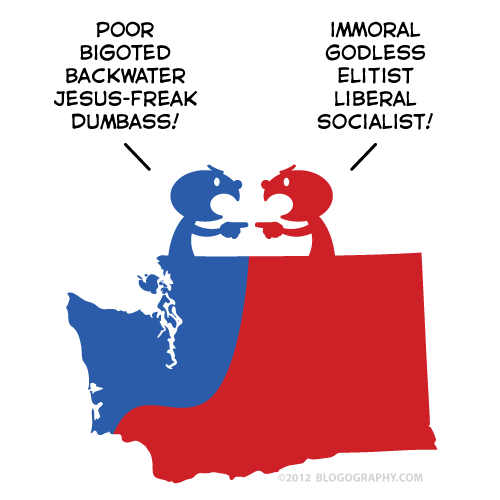 Though I really do hope my fellow Washingtonians over here in Redneckistan will do the right thing and help same-sex-marriage pass if it ends up being put to a vote. With acceptance of gay marriage reaching new heights every day, you just never know.
But that's just one issue out of hundreds.
In the end, even if we were to establish Jesusland and The United States of Canada, Washington would still be divided. I'm sure other states would have similar lines of separation. So while the majority of people would probably be happier eventually... there's still going to be a large segment of the population who are angry, bitter, and unhappy.
So what to do?
A pity we can't just all cling to the things we have in common and work from there...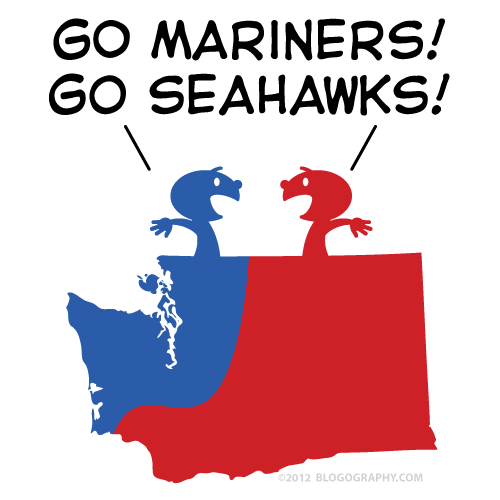 But, alas, those things are getting to be few and far between.
Remember the good ol' days when being "Americans" was enough to unite us?