Originally, I wasn't going to be able to attend ConFab in beautiful Lexington, Kentucky because I had previous plans. But eventually everything came together and I flew out of Seattle last night at 10:30pm, arriving at LEX around 10:30am this morning (via Detroit). It was a very, very long night with practically no sleep (which is why I am so very grateful to Mr. Shiny for picking me up at the airport!).
But it was all worth it, because Brad and Turnbaby truly outdid themselves, and a fantastic group of fun people turned up for the party. I had a great time, and once again was amazed at the kind, funny, generous, entertaining, wonderful people you can meet in the blogosphere.
I decided to wear my pirate shirt, which was accompanied by hair styling from Miss Britt and eye makeup from Hilly-Sue. Being a pirate kicked up my innate* hotness up to eleven, and my customized drinking cup completed the ensemble...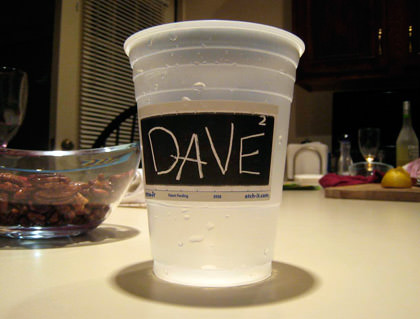 Now, according to Twitter, I had sex with everybody at the party and snorted heroin off of Karl's ass. This is a bit of an exaggeration.
So far as I know, the only person who got any pussy tonight was Hilly-Sue...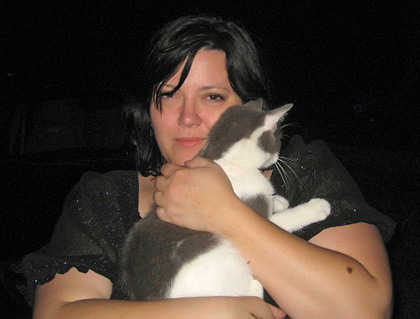 And now, since I have to fly back home in the morning and it's already 2:30am, I suppose I should get some sleep.
Or at least try to.
*And by "innate" I obviously mean "nonexistent."