I am starting to really, really despise Amazon.com — not because they suck or anything... for the most part I find their pricing and service to be excellent. No, the reason I hate them is because they make it entirely too easy for me to spend money I don't have. Stupid Amazon and their stupid product suggestions and their stupid One-Click ordering!
Here are three of my latest totally non-essential purchases that I just had to own or else I would die...

THE MAKING OF THE EMPIRE STRIKES BACK
Star Wars is awesomeness defined. So awesome that at the time it was released, it was nearly impossible to process. Most everything about it was so new and revolutionary that the brain had no choice but to explode at the thought of it all. But by the time The Empire Strikes Back came along three years later, we were accustomed to all the amazing special effects and mind-blowing elements that made Star Wars such a phenomena. We wouldn't be surprised again.
Or so we thought. The Empire Strikes Back proved us wrong. Upping the ante in every possible way, the film raised the bar so high that few... very few... films have managed to top it. It remains one of my top-five favorite films of all time, and cemented my love of Star Wars for all eternity (even when the franchise turned to shit with Return of the Jedi and the horrendously craptastic prequels).
So how could I possibly not purchase The Making of The Empire Strikes Back, J.W. Rinzler's stunning follow-up to The Making of Star Wars and The Complete Making of Indiana Jones? This massive 372-page tome has a definitive look at every aspect of the movie's creation taken from countless hours of research and interviews. It includes numerous pieces of production art, behind-the-scenes photos, and other tidbits which gives the reader an insider's look at Empire in a way that will make you not only fall in love with the film all over again... but have an entirely new appreciation for the people behind it...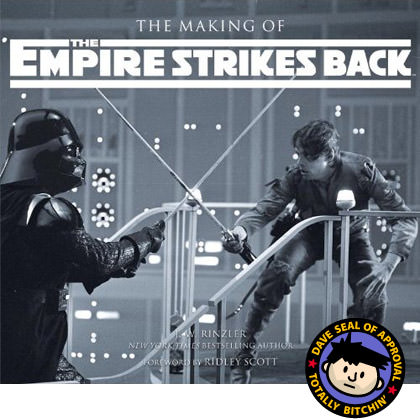 It's a complete and total steal at $49.72 (list price $85.00!), and I give it my highest possible recommendation for Star Wars fans and anybody who's interested in film production. The Force is indeed strong with this one!

THE SECRET OF KELLS BLU-RAY/DVD COMBO
Where to start with this one. Probably with the fact that I am a total animation whore. I remain hopelessly fascinated with the artform and obsess over its every incarnation. Everything from a simple flip-book to full-blown computer-generated animations captivate me. But hand-drawn animated features are my favorite. Even when Pixar unleashes their latest computer-rendered genius, I still find myself pining for the animated classics I grew up with.
So imagine my surprise when I happened across a production blog back in 2006 for an animated feature called The Secret of Kells. I had visited Dublin and seen the jaw-dropping beauty of The Book of Kells the previous year, and thought it was pure genius to use it as the foundation for a movie. For years I followed the updates, watching with amazement as the film took shape...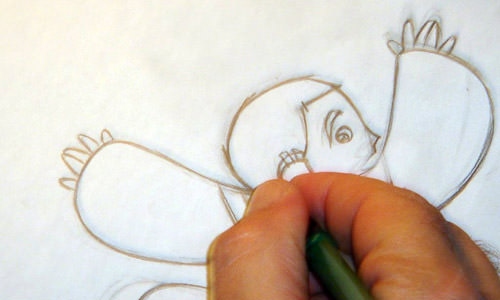 With each update at The Blog of Kells, I became more and more excited at the visual feast that was being created. Even at its very earliest stages, you could feel this would be something special. When peeks of the animated sequences were revealed, you knew it was something special. And when it finally opened in limited release in Washington State back in May, I finally got to see it and know that "special" was a drastic understatement. The film was magic. And I don't use that term lightly.
Infused with Celtic mythology, The Secret of Kells tells the story of a young boy named Brendan who sees an unfinished book of secret wisdom and magical powers which holds the hope of banishing darkness and defeating evil. Leaving his world behind, Brendan undertakes an amazing journey through an enchanted forest to help complete The Book of Kells. Along the way he meets mystical creatures and the fairy spirit Aisling to aid him in his quest...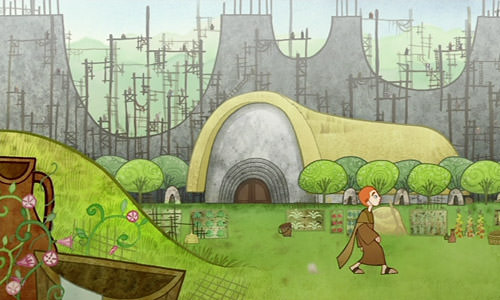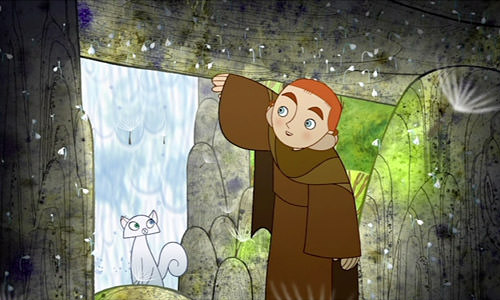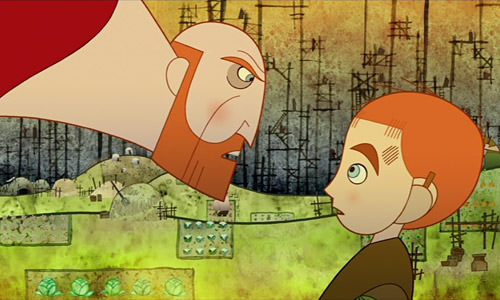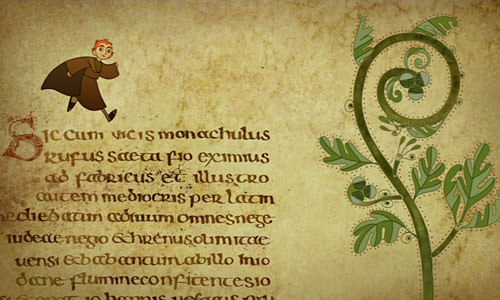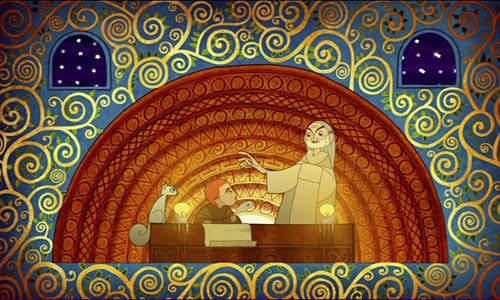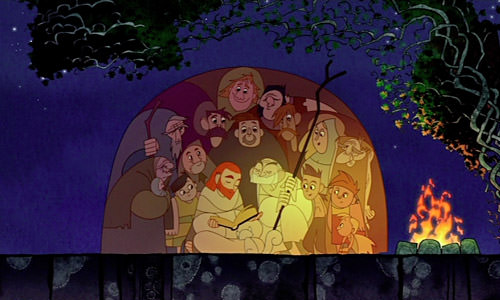 Yes, your eyes are not deceiving you. Every frame of this movie is a sublime work of art in its own right. Every frickin' frame! The fact that it's all beautifully animated in old-school stylings is just the icing on the cake. I could use words like "stunning" and "breathtaking" and "Glorious" to describe it, but there is simply nothing I can say which would adequately prepare you for the experience of viewing the film. Though a part of me wonders if the story is a bit too abstract for younger kids, I can't imagine anybody not enjoying The Secret of Kells.
For $25 you get a combo Blu-Ray/DVD pack (alas, no digital version to be found) and it's worth every penny. Again, my highest possible recommendation.

GRINDHOUSE: COLLECTOR'S EDITION BLU-RAY
Finally... finally... Robert Rodriguez and Quentin Tarantino's wonderful experiment in old-school double-feature cinema has been released on home video as they intended it to be seen... an uninterrupted back-to-back experience complete with all the pseudo-trailers, aged film damage, missing reels, and intermission card goodness!
Grindhouse combines two films of senseless campy violence, horror, and action by two of Hollywood's most genius and unconventional directors... Death Proof by Quentin Tarantino, and Planet Terror by Robert Rodriguez. You also get a bunch of brutally cool "faux trailers" for films like Werewolf Women of the S.S. by Rob Zombie and Don't by Edgar Wright (and, of course, Machete which was later made into an actual film!). It's not going to be for everybody, but any fan of shlock horror films will probably love it...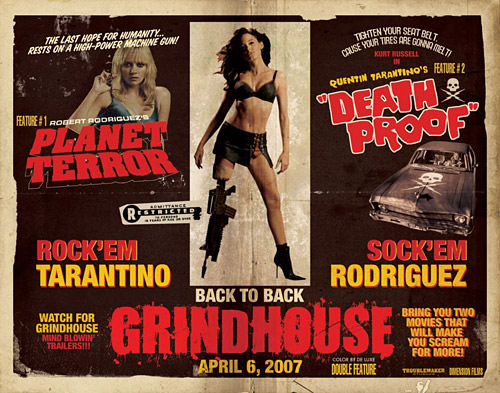 While both films have their charms, it's Death Proof that I can't get enough of. When it comes to Tarantino movies, it's but a blip on the radar of his impressive oeuvre, but it's still genius when compared to most of the shit that gets released. Kurt Russell(!) plays a psychopathically homicidal stuntman who likes to stalk lady drivers in his "death-proof" stunt car, eventually running them off the road and killing them. It's all fun and games for the maniac... until he terrorizes the wrong women! This twisted tale of suspense and revenge has one of the best car chase sequences ever put to film, and is chock-full of Tarantino's witty (and borderline scandalous) dialogue. As I said, it's not going to be for everybody, but it's dead-on target for its intended audience. If that's you, I give Grindhouse my highest recommendation. Amazon has it for just $23, which is more entertainment per dollar than you can shake a machine gun at!

And there you have it. $100 of my hard-earned money blown with three clicks. I wish I could say this was a rare event but, alas, there are even more unnecessary but essential items waiting for me, I'm sure.
Don't act surprised when I'm selling myself on the street for Amazon gift certificates. It's only a matter of time...